/ Source: TODAY Contributor
Playing with a piece of broccoli. Grabbing a parent's eyeglasses. Chewing a teething ring. It would be easy to dismiss them as mundane moments in the life of a baby, soon to be forgotten.
But for Eric Bruce, 30, of Minneapolis, they're moments to turn into witty Dubsmash videos (think modern lip-sync), both to bond with son Jack, and also to entertain wife Priscilla, 31, while she's at work. In the videos, Jack smacks his green stalk with a spoon to the strains of Dana Carvey's classic "Choppin' Broccoli" and has a cranky moment set to Justin Timberlake's "Cry Me a River."
Eric, who works traditional weekday hours, made most of the theatrical videos on evenings and weekends while Priscilla, a part-time hair and makeup artist, was at work. While the videos certainly helped to make Jack's mom feel connected to him, that wasn't Eric's only reason for creating them — he notes that the fun videos were also important for the dad-son relationship.
"It was a little glimpse into the past year of raising a baby and having good times together and bonding as father and son," Eric Bruce said. "And making sure his mom was happy and in the loop after going back to work. ... It's the equivalent of updating her with a picture, but trying to do something a little more special."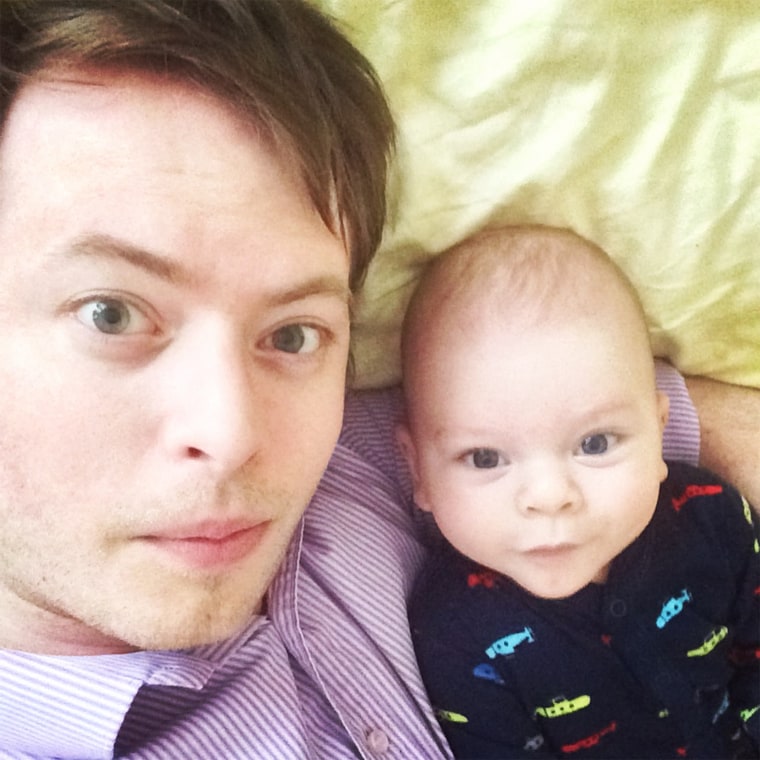 Jack was born on Dec. 6, 2014, and spent about a week in the hospital when he was three weeks old for minor surgery. The hospital stay made it even tougher for Priscilla to leave him when he was about six weeks old and she started returning to her job. With that in mind, Eric started making the videos, having great fun all the while.
"It helps that I'm a huge ham," said Eric Bruce, who works at an art museum. "I had a blast, and it's a great way to bond with him and learn how to be a dad and what to do with a baby when you're alone with a baby for the day."
Priscilla Bruce, 31, loves getting the videos. "It just makes me laugh out loud," she said. "It's really like a bright spot in my day."
And while she didn't really worry about what was going on in their Minneapolis home, it was nice to know the two were having fun nonetheless. "It was reassuring that everything was OK at home," she said.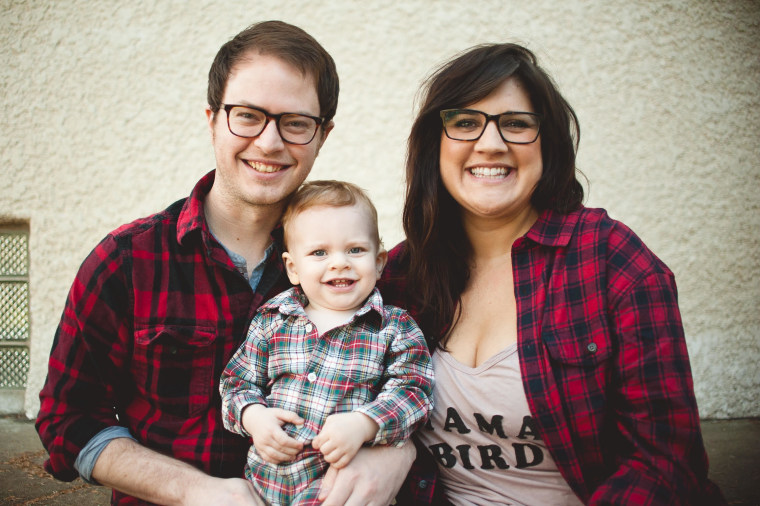 Eric Bruce found inspiration from Jack's ordinary tasks, like gnawing on a chicken teething ring. He found natural connections to popular songs, favorite films like "Hook" and the "Harry Potter" and "The Lord of the Rings" movies, and inside family jokes.
"The common thread would be things I thought would make Jack smile and would be funny to his mom," he said, adding: "Jack plays a great straight man in the comedy duo. He'll look at me and wonder what's going on."
Priscilla recently urged her husband to put all of the videos into a compilation, which is racking up the views on YouTube. They love watching how much Jack has grown over the year.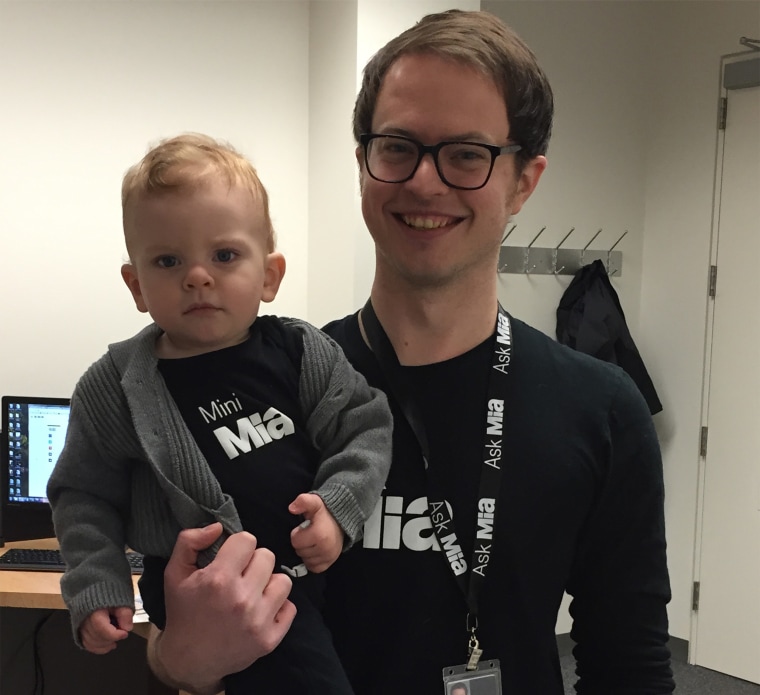 She says that although her husband didn't grow up with siblings, he was a natural at being a dad from the start. "He was fearless," she said. And, he doesn't sweat the small stuff.
"It's hard raising a baby but none of it is a pain. It's a treat and it's all about perspective," he says. "It's challenging and tiring and you never know how exhausted you can be.
"Those are the moments where you can make a decision to be happy about it or be upset he's not eating his food," he added. "I'd prefer to be the person who enjoys the moment."
TODAY.com contributor Lisa A. Flam is a news and lifestyles reporter in New York. Follow her on Twitter: @lisaflam