A high school baseball team is just one win away from getting to choose the name of its coach's expected baby.
The Heritage High School Panthers in Palm Bay, Florida, have never had a winning season in baseball in the school's history, but this year, that might change. Earlier, coach Rob Querry told his team that if they get 14 wins — the number they'll need to have a winning season — they can choose the name of his son, who's due in September.
The idea popped in his head while at a doctor's appointment with his wife, he told TODAY.
"We got the little black-and-white printout of the ultrasound, and I said, 'I think I'm going to tell them if they win 14 games, they can name the baby.' My wife looked at me and she said, 'Are you kidding me?' and she started laughing," said Querry, who's in his second year working at the school.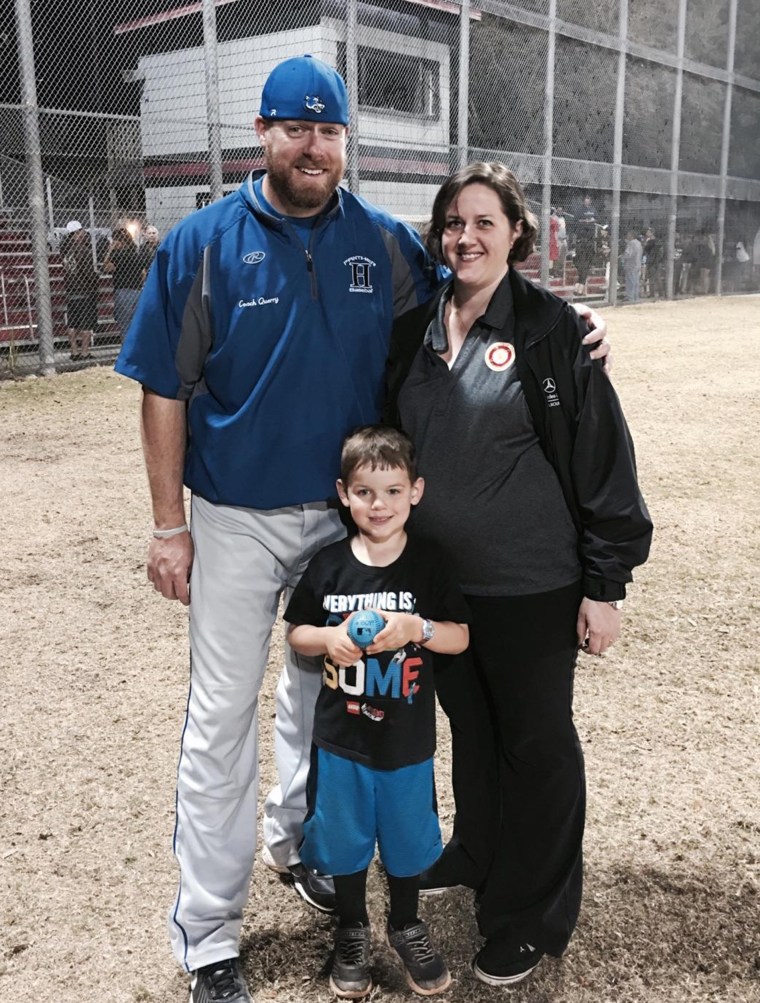 "I went to practice that day and held up the picture and said, 'Hey guys, I'm pregnant.' And then I said, 'If you win 14 games, I'll let you name the baby,'" he added.
RELATED: The hottest baby names of 2016
The conversation was put on hold with his wife for a while, until the couple learned the baby, their second child, was going to be a boy. The baseball team wasted no time deciding on a name.
"I think within 30 seconds somebody said Benny Smalls," Querry said.
The name is a reference to the movie "The Sandlot," which features a character named Benjamin and another nicknamed Smalls.
"All baseball guys love that movie; it's a classic," Querry said, adding that the players watched the movie together during a team meeting.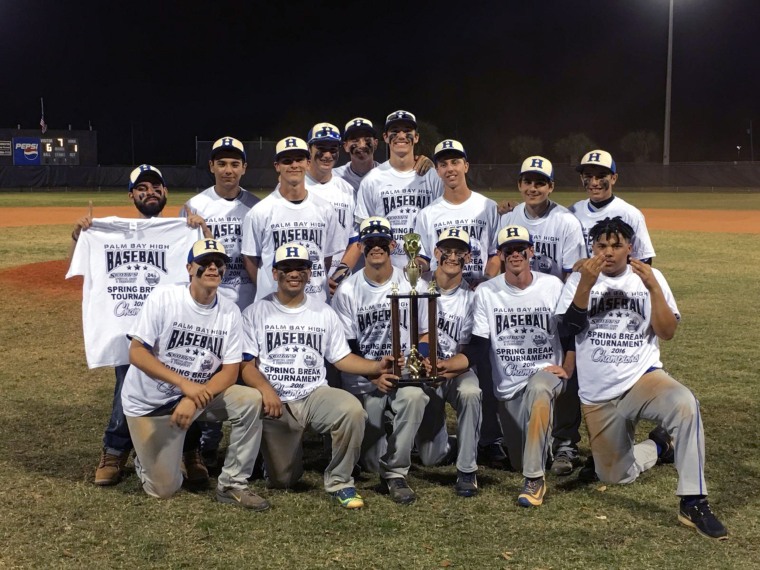 As for his wife, she's warming up to the name, too.
"She told me she thinks Benjamin is a nice name, but she's not sure about Smalls," he said. "I told her, listen — and someone on Facebook pointed this out — what a great story to tell when someone asks you where you got your name. She's coming around."
RELATED: Burgerizza? Poutine? Check out the new crazy foods coming to MLB ballparks
The team has won 13 games so far and needs just one more win to have a winning season. The next game is on Monday, at home.
Querry stresses that the baby name challenge was a way for him to show his appreciation to the players — in particular, the seniors on the team, who have gone through three different coaches during their high school career.
"The seniors who came back this year, they never quit, they fought through it," he said. "They're tremendous leaders. It's absolutely amazing. And leadership with teenagers, it's hard to teach."
RELATED: Watch New York Yankees recreate a scene from 'The Sandlot'
"I don't worry about any of their GPAs, they're all great kids," he continued. "They never get sent to the dean. And they're really mature for 15- to 18-year-olds. They've handled all this with a lot of maturity."
The team is like a family, Querry said, adding that his 4-year-old son sometimes hangs out in the dugout.
"I wouldn't just do this for any team," he said. "I've been coaching five sports for 11 years and this is the only team I've coached where I would consider doing this."