Anne Hathaway knows she's a public figure, but the star of "Colossal" has done her best to keep her growing family out of the spotlight as much as possible.
At least, she did until just a few weeks ago, when she posted the first-ever image of her (then) nearly 1-year-old son Jonathan (dad is her husband, Adam Shulman) on Instagram. And she's regretted it ever since.
"I had never posted a photo of my son, and I decided to post a shot of the back of his head, and almost as soon as I'd done it, I wished that I hadn't," she told Jezebel. "I felt like I had broken some kind of a seal in inviting people into my life. And even though I felt as though I had done it in as protective a way as I could, even though it was a moment I was incredibly proud of, I don't know that I'll ever do it again."
RELATED: Anne Hathaway shares 1st pic of her adorable son, Jonathan
On the one hand, the comments on the little boy's photo seem to be overwhelmingly positive (one fan called him the "Prince of Genovia," after Hathaway's "Princess Diaries" character), and the image has more than 143,000 likes.
And after all, Hathaway hasn't taken the picture down, despite her concerns. And by keeping her baby's face away from the camera, she is preserving his privacy (much like TODAY's Hoda Kotb has been doing with her new baby, Haley).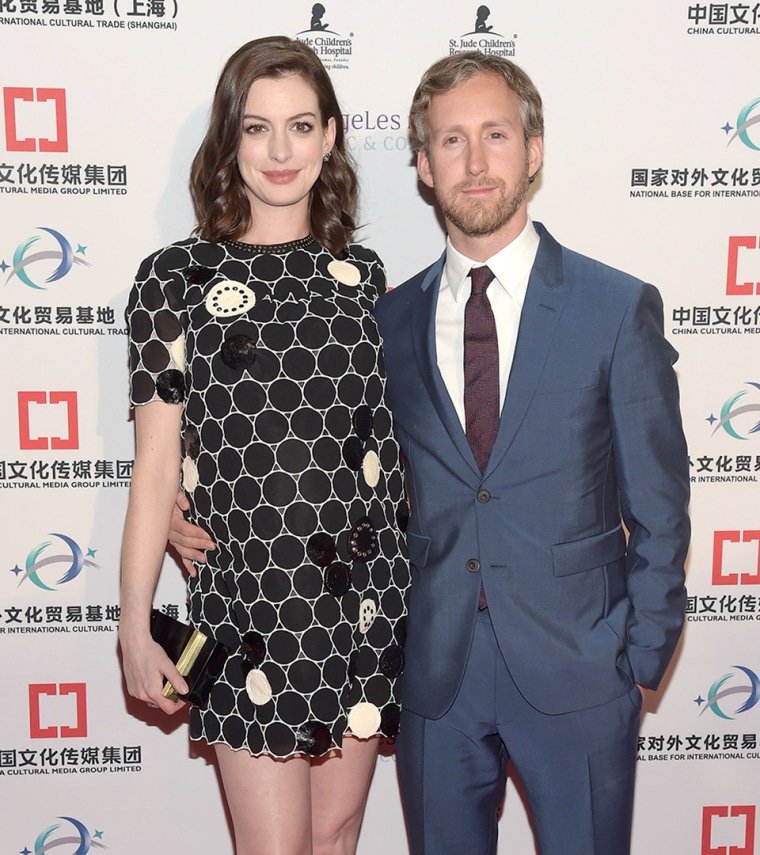 "I'm a big believer that you gotta mess things up sometimes to really see them properly, so if I made a mistake or I messed up, I know how I feel about it much better now," she continued. "Instagram, when I first started, it was so much fun. And it was a great way to be silly and kind of do things off the cuff. And now, because of the time we live in, I think words and pictures are carrying a much greater weight. Or, much less depending on how you engage with it."
RELATED: Anne Hathaway: I only pretended to be happy after Oscar win
Clearly, it's a decision every parent has to make on his or her own. For now, we'll enjoy whatever images of Jonathan mama would like to share. Even if it's just the one!
Follow Randee Dawn on Twitter.