Some kids want toys for their birthday, others want a new stuffed animal.
Not Melody Wright. She wanted a robot.
Sound crazy? Well, when your dad is a mechanic and mom is handy with tools, it is, in fact, possible to get a robot for your third birthday.
Melissa and Jared Wright, both 29, got to work at their home in Tucson last week to build their daughter a new friend, which they surprised her with on Sunday, her birthday, at breakfast.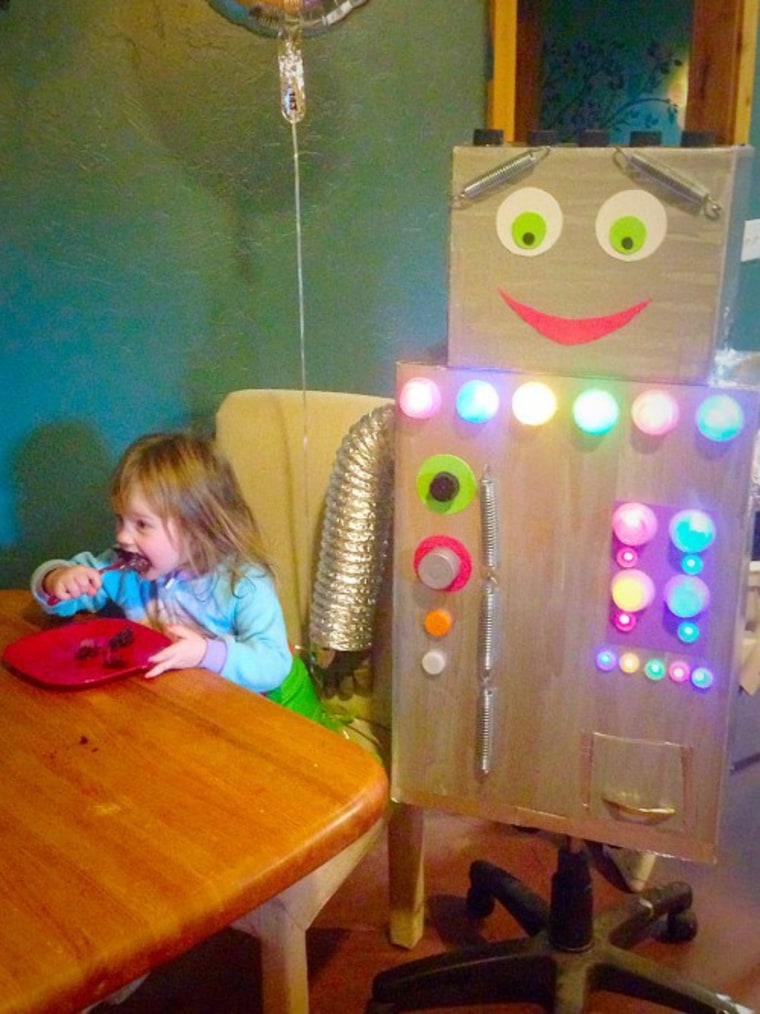 RELATED: Wheels up! Dad makes stunning wheelchair costumes for son with muscular dystrophy
"We were in our room Sunday morning and heard a loud gasp and then Melody screamed 'ROBOT,'" Melissa told TODAY.com. "When we got downstairs, she had him by the hand and was attempting to push all of his buttons."
The robot, which doesn't have a name yet, sat next to Melody while she ate cake for breakfast. She even offered him some coffee.
Melissa built her daughter's new robo-buddy by painting cardboard boxes and touching them up with items found in her garage, including water bottle caps, trampoline springs and battery LEDs.
Once it was assembled, Melissa posted a photo to Reddit with the caption, "My daughter turns 3 tomorrow and she told me she wanted to eat cake for breakfast, with a robot. You only turn 3 once."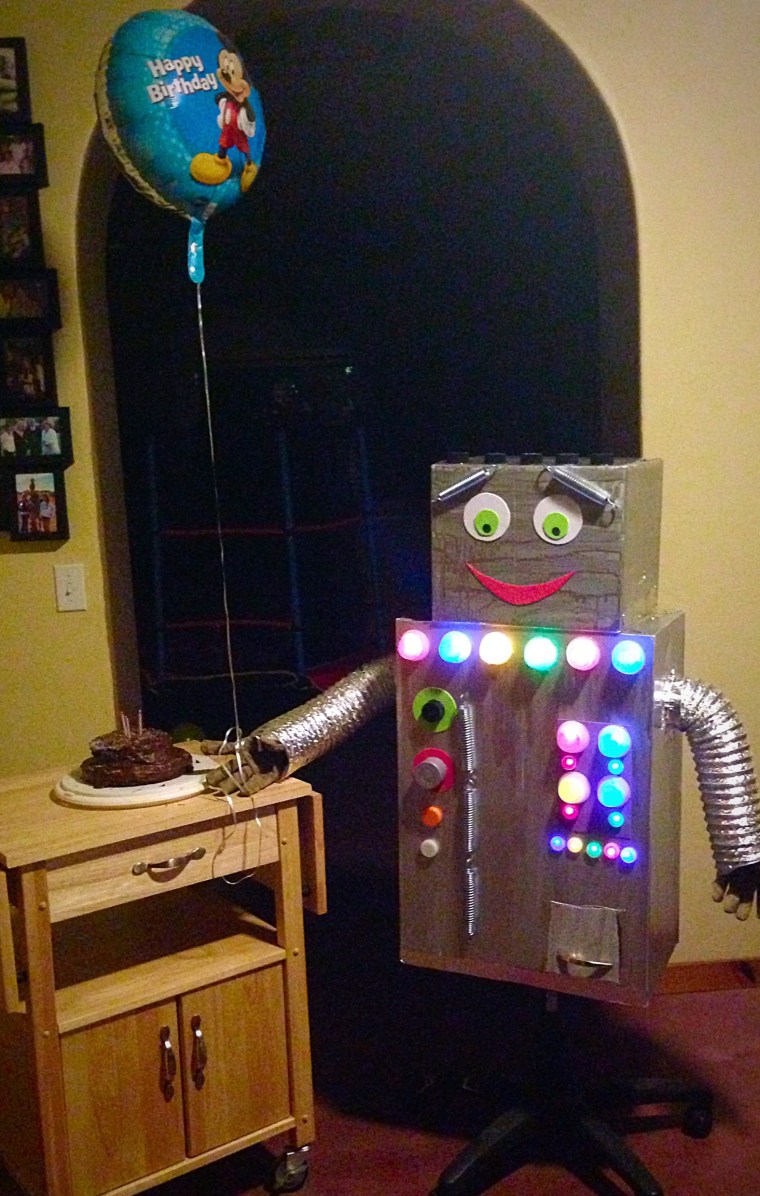 RELATED: Mark Zuckerberg's 2016 resolution: Build a robot butler like Iron Man's
This week, Melody and her new pal are prepping for the toddler's robot-themed birthday party on Saturday. The house has been covered in tin foil and other homemade decorations for a week now. These parents don't mess around!
Though she's just 3, Melody is already taking after her crafty folks.
She can't get enough of the workshops offered at their local Home Depot, where she learned to make a wooden airplane, Christmas ornaments and a fire truck. She even got a Black and Decker tool set for Christmas.
Her parents, who also have a 6-month-old named Layla, said Melody's budding passion makes sense. Even her baby announcement was "kind of over the top."
"We decorated our house with hot air balloons and lanterns and invited family and friends over," Melissa said.
It's hard to say who is more excited about the new family member, Melody or her mom.
"I guess I'm still trying to figure out if I'm threatened by how much my daughter likes the robot... or excited that I may be able to use it as a babysitter," Melissa wrote on Reddit.