For students with college aspirations, the last year of high school is fraught with test dates and college application deadlines on top of their usual coursework and extracurricular obligations. The pressure is real, say seniors — and it's unnecessary.
In a survey from The College Board and Seventeen magazine, 70 percent of graduating high school seniors said they were either always or often stressed about college applications. Of the over 99,000 students who responded to the survey by agreeing to email communication, 68 percent said they wish they had worried less about the college application process.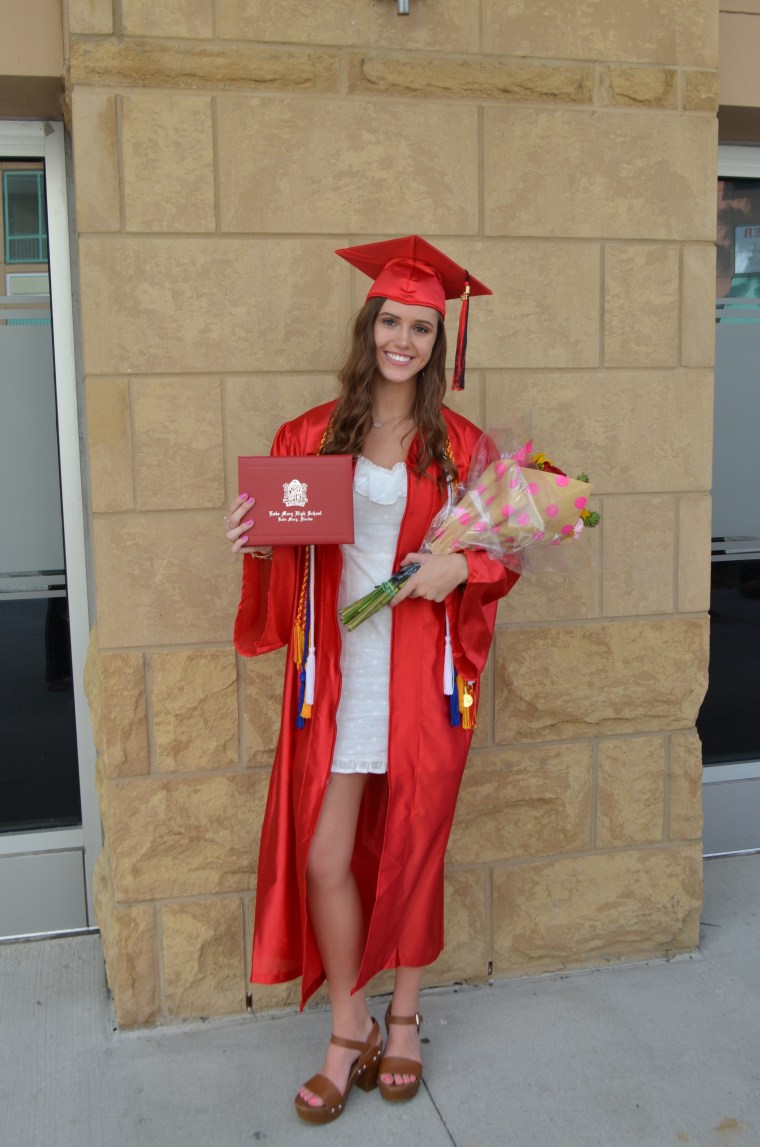 Mallory Stewart, 18, has already begun her classes as a freshman at Florida State University. She said that although she eventually got into her first-choice college, the process was still stressful for her. "I constantly felt like I was missing steps and needed to get my applications out of the way to have an easier senior year," she said.
"It got to a point where my apps were all I thought about, and that wasn't a fun time in my life with all of the associated stress," Jackson Banks, 18, told TODAY Parents. He will attend the McCombs School of Business at the University of Texas, Austin, this fall.
Jackson's twin sister Julianna, heading to the Berklee College of Music in Boston, fell victim to the stress too. "I spent many hours working on essays and applications, and I think all of that time was definitely well spent," she said. "However, I also spent way too much time wondering if I would even get in anywhere at all, which was definitely irrational and a waste of time."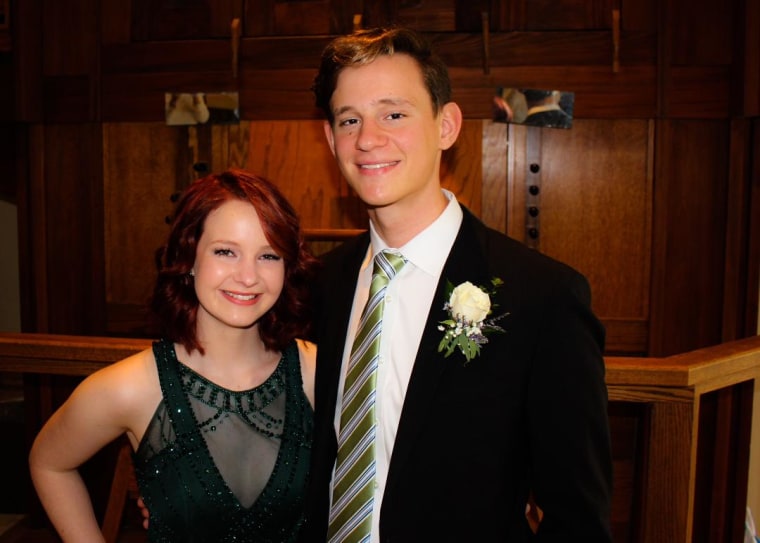 Julie Lythcott-Haims, former dean of freshmen and undergraduate advising at Stanford University for over a decade and author of the New York Times bestseller "How to Raise an Adult: Break Free of the Overparenting Trap and Prepare Your Kid for Success," is not surprised college application stress is overwhelming the majority of high school seniors.
"Kids who are college bound have been hearing since a really young age about college — and not just college, but the 'right' college," she told TODAY Parents.
"We have made it seem that getting into the 'right' college is the purpose of childhood, and our kids will please us when they have acheived that," said Lythcott-Haims. "So, when they are in the final lap at the end of junior year and the beginning of senior year, of course they are worried, of course they are stressed. We have made them feel like everything rides on this."
Never miss a parenting story with the TODAY Parents newsletter! Sign up here.
"My high school is VERY focused on college admittance, when, realistically, everyone gets in somewhere," Alyssa Hodum, an 18-year-old freshman at Embry-Riddle Aeronautical University, told TODAY Parents. "I think that most students would agree that they worried too much, and I think that the students need to understand their whole life is not dependent on the college they choose to go to right after high school."
Can parents of high school seniors help ease the stress of college applications? Lythcott-Haims said yes, definitely — but in order to do it, they will need to do some homework of their own and "really walk the walk" when it comes to sending the message that life is about more than where our kids go to college.
1. Talk to your senior about anything other than college
"I challenge us to be aware of the messages we don't even know that we're sending," said Lythcott-Haims, herself the mother of a college sophomore and a high school junior.
"By the time our kids get to high school, it seems all we talk about is, 'How much homework do you have?' 'When are you doing your homework?' It's all academic transactional conversations — 'What grade did you get on the science test?' It's all pressure on grades, pressure on scores, and college, college college."
Instead, Lythcott-Haims suggested, parents can send the message that we believe there is more to our children than their grades or their SAT scores and that we love them unconditionally.
"Try, 'Great to see you. How was your day?'" she said. "Take an interest in your child, not the grades. Put it into proper perspective."
2. Do your own homework
Most kids and parents have a small set of colleges they have heard of, but there are hundreds they know nothing about, and learning about some of them might help reinforce the idea that students have plenty of viable choices. Lythcott-Haims advised parents to pick up a few books like "Colleges That Change Lives" by Loren Pope, which highlights 40 smaller and lesser-known liberal arts colleges, or "Fiske Guide to Colleges" by Edward B. Fiske, which features hundreds of colleges and their value.
"Challenge yourself to know something about more than the two to four schools you already know about," Lythcott-Haims said. "Just because some colleges are off your radar doesn't mean they aren't magnificent."
3. Consider the costs
"No kid should leave college with a loan burden that they are going to have a hard time repaying," said Lythcott-Haims. "Have a realistic conversation between your partner and your kid about what you can afford."
Lythcott-Haimes said parents shouldn't immediately rule out private colleges because they think they can't afford them. Sometimes private colleges have more resources to help students afford the cost of attendance. However, she encouraged parents to consider in-state options, which might include honors colleges at the state flagship universities or two-year colleges that can make transferring to larger state universities both easier and more affordable.
"Honors colleges are hidden gems," said Lythcott-Haims. "Most people don't realize how amazing they are."
4. "Treat your kid like a human."
Remember that your child is not "a robot going through a process," said Lythcott-Haims. "Be just as interested in their friends, their friendships, and making sure they get a little free time and play time and sleep."
She urged parents to try to reinforce the message to their children that "what really matters in the grand scheme is that they are good human beings," she said. "This will all shake out and they will go somewhere, and there are plenty of great places and there's no one perfect place."
In his senior year, Jackson said, his parents gave him just the right amount of support. "They reminded me of my deadlines without being pushy about it and helped me by proofreading essays, going over questions with me, and just providing moral support," he said.
"They constantly encouraged me and reminded me that I was definitely getting in somewhere," said Julianna. "Their support helped me worry less that I probably would have without them."