After years of soul searching following "The Hills" finale, it seems that Heidi Montag has finally found a beautiful reality.
Montag, 31, became a mom this past October and, according to her social media posts, she's never felt more in love.
The doting mom shared a glamorous moment with her 4-month-old baby boy, Gunner Stone, on Instagram Friday, and her caption makes clear that she embraces every minute of motherhood.
"The greatest joy and blessing in my life. My angel has taken me to a completely new and powerful experience," Montag wrote of her son. "More love than I could have possibly imagined!"
The reality star posed for a breastfeeding shoot with Ivette Ivens and she used the photo as an opportunity to honor a mother's love and a woman's power.
"I love, support, and appreciate women more than I ever have before," Montag wrote in the caption. "The strength and heart it takes every day. It has been more rewarding than I could have dreamed. God truly had made women to be extraordinary."
A few hours after she shared her photo on Instagram, Montag took to Twitter with a brief exclamation: "I love breastfeeding!"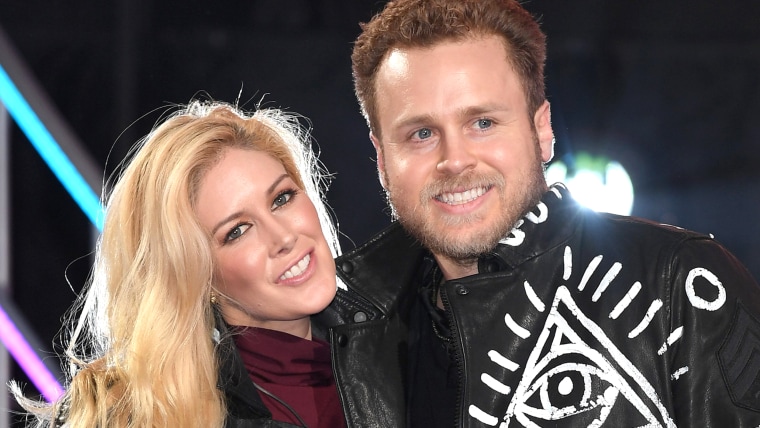 Montag has used her social media platform, as well as a podcast with husband Spencer Pratt, to document this new chapter in her life.
According to her other recent posts, the young mom relies on other women for support and friendship now more than ever.
Despite her blissful months of motherhood, the star has been honest about the lonely moments that come with parenting. Earlier this month, she wrote a note to her fans saying, "Becoming a new mama has been the most amazing journey of my life, but it's also been the most challenging ... I've never relied on, or needed other women's help more."
The "majestic" breastfeeding photo hardly captures the spectrum of Montag's passion for being a mother, but it brought her followers together in a moment of mutual support.