At an elementary school in Tennessee, a group of teachers is showing on a daily basis that they are willing to go an extra mile to make sure their students are safe and happy.
A photo taken by a passerby of special education teacher Carl Schneider walking home students from the Whitney Achievement Elementary School in Memphis has gone viral, touching hearts online by showing the lengths the teachers will go (and walk) to help their young students.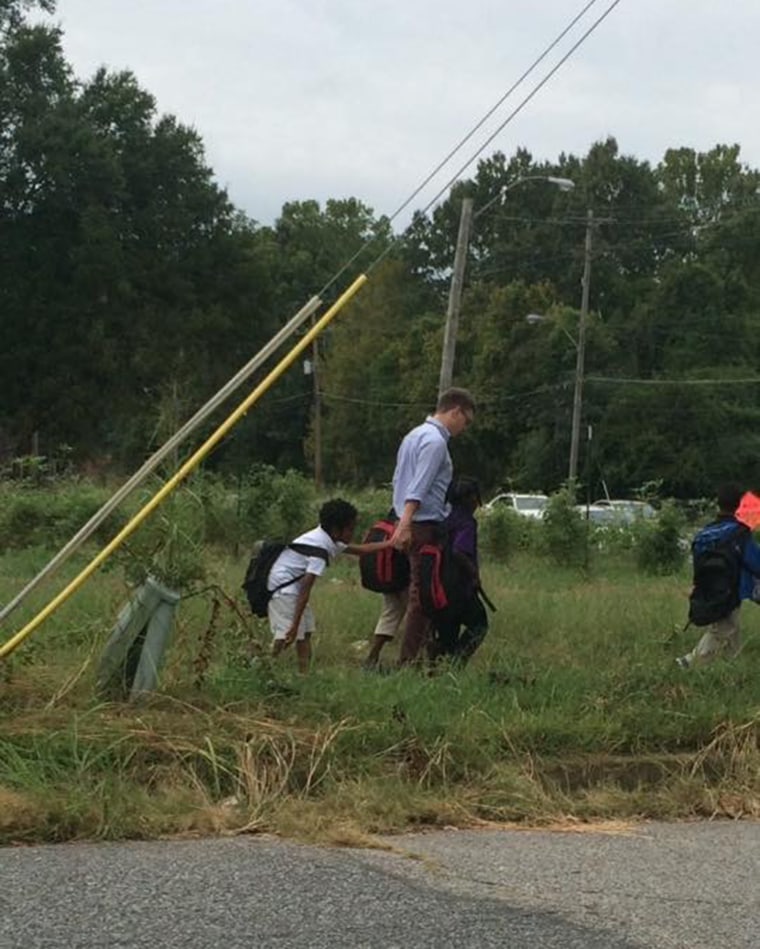 This is actually the third year that teachers have been accompanying home boys and girls in the school of 400 students under principal Debra Broughton. About 50 percent of the kids live within a two-mile radius of the school and regularly walk. Kevin Sullivan, Auriel Rolle-Polk, Allison Thompson, Valeria Bostick and Schneider are the teachers who walk the students home every school day, with 100 students going west of the school and another 100 walking east.
"I'm happy the community I work in is being highlighted in a positive way,'' Schneider told TODAY.com. "I think our students deserve the same love and quality education as students in any other district. It's a lot of fun, and it's a great way to get to know the students on a more informal basis and talk about their day."
"One of the things we realized immediately was the safety of our students was priority No. 1, and connecting with the community is right up there with that,'' Chris Hill, the director of communications for the Achievement School District, told TODAY.com. "The kids love it, and they even request certain teachers, and we've been learning that the teachers thoroughly enjoy connecting with the students."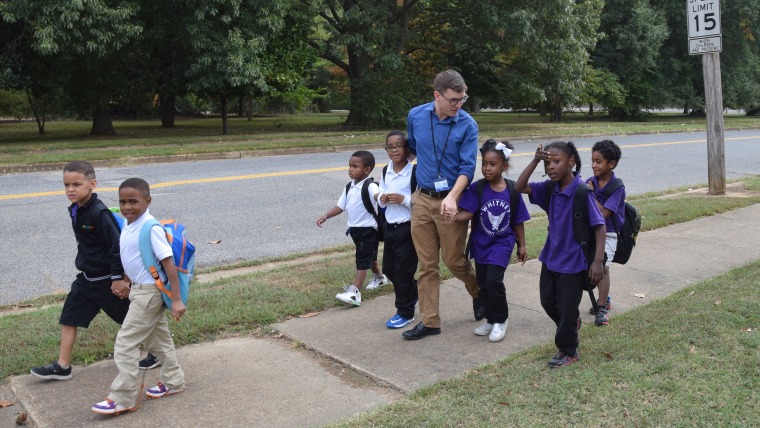 Schneider is originally from Colorado and has been working in Memphis as part of the Teach for America program, which two other teachers who regularly help to walk the children home are also from. The walks home also allow the teachers to interact with the students' parents in an informal setting.
"I have one student who is on a student behavior plan, and I meet with his dad every day to let him know how his child behaved that day and any solutions we can work toward,'' Schneider said. "The parents are invested and eager to know how their children are doing."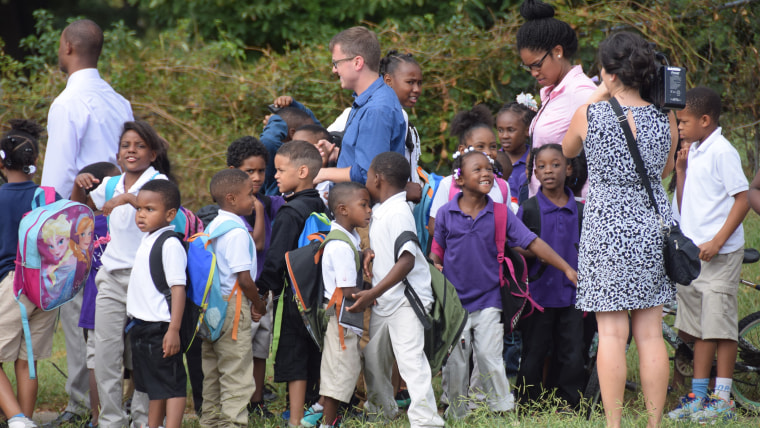 The program also gives teachers a chance to get to know the whole student body better.
"It becomes part of their expected routine, and they are always sharing funny stories or anecdotes from their day,'' Schneider said.
Follow TODAY.com writer Scott Stump on Twitter.