/ Source: TODAY contributor
It goes by many names, including "the good kids' game," because it's a way for kids who never drink or do drugs to get high.
It's also a way for them to get dead.
Ken and Kathy Tork know that now. Their son Kevin was a good kid — a bright and generous 15-year-old who seemed to have everything going for him. But the boy played what is most commonly called the "choking game" — a fad among teenagers that experts say could more accurately be called "suffocation roulette" — and he lost. Kevin was discovered unconscious in his room by his 11-year-old sister.
"You think the kid's happy, always has a smile on his face, so you're not really red-flagged for this until it [happens]," Kathy Tork told TODAY's Meredith Vieira Friday in New York. She had come to the studio along with her husband and daughter to warn other parents of the dangers of a deadly game that is learned at parties and camps and on YouTube, and which is claiming the lives of kids as young as 9 or 10.
"I would never guess he was doing anything like this," she added.
Man on a mission
Kevin Tork died on March 30. What made it even more painful for his parents was that Ken Tork had seen a televised report on a young person who died playing the game and talked with his son about it. He told Kevin to promise he would never engage in anything so dangerous, and Kevin promised.
Ken Tork told Vieira he didn't know how he would be able to go on after his son died. While praying for guidance, he said, he felt his son speaking to him.
"He reached into my heart. He pulled pieces of my heart together when I felt I couldn't go on," he told Vieira, adding that his son then gave him a mission: "There are other kids doing this. We have to stop this, and it's up to you."
If he could do it again, Ken Tork said, he would have made sure his son couldn't access YouTube, where many videos are posted showing kids playing the game and giving instructions on how to do it.
"I didn't go on YouTube to see what he was seeing. I didn't know," the father said. He then offered advice to other parents: "Restrict YouTube. Go in right now and password-protect it. Learn the code words for this game. Make it as difficult as you can for these kids to get to these Web sites. They're showing them exactly how to do it."
Deadly game with many names
Among the many code names for the game are the American Dream, airplaning, black hole, black-out game, California choke, cloud nine, dream game, fainting game, flatlining, funky chicken, gasp game, knock-out game, pass-out game, purple dragon, purple hazing, the scarf game, something dreaming game, space cowboy, space monkey, suffocation roulette, and the tingling game.
There are no hard statistics on how many lives have been lost to the game, which experts say is played primarily by tweens and teens up to the age of 16. Deaths, which typically result from kids tying something around their necks and often hanging from a bedpost or clothing rod, may look like suicides, and public health researchers have a hard time sorting out choking-game deaths from suicides and suffocation deaths associated with autoeroticism.
But the federal Centers for Disease Control has identified at least 82 choking-game deaths in the United States from 1995 to 2007. The Web site ChokingGame.net, which attempts to educate parents about the activity, claims that more than 400 kids have died playing the game.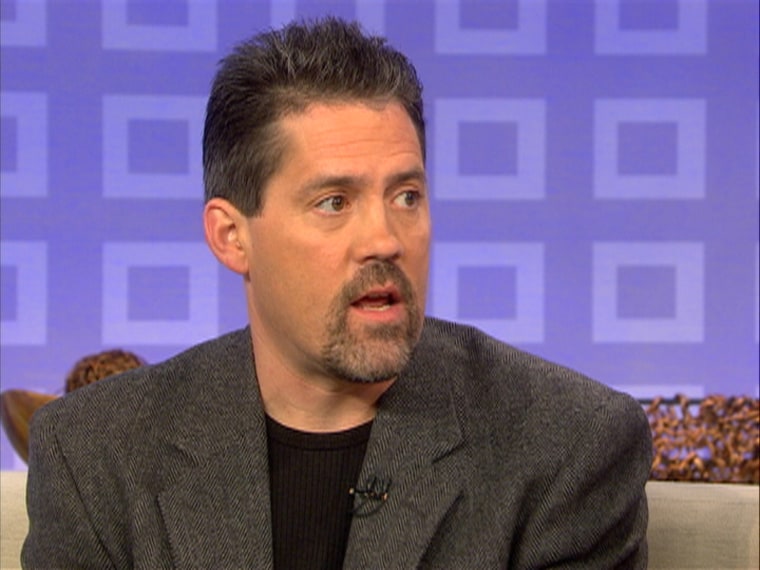 Although kids describe the sensations associated with being choked to unconsciousness as a "high," that's really misleading, said.Dr. Thomas Andrew, New Hampshire's chief medical examiner. Andrew joined Vieira and the Torks to discuss warning signs parents should look for.
What kids call a high is really the lightheadedness they experience as blood flow and oxygen to the brain are cut off and they pass out. When they regain consciousness, there's the sensation of a sudden rush of blood back into the brain.
"They get two sensations for one activity," Andrew explained.
The game is practiced at sleepovers, scout camps and even church camps. After doing it with others, kids may pursue the sensations the game produces by themselves at home.
Andrew listed a number of warning signs parents should look for, including marks, bruises and abrasions on a child's neck. Also, choking causes tiny blood spots to appear on the eyes and face. Parents should also look for such things as a necktie looped around a bedpost, a dog collar with a leash or a bent clothing rod in the child's closet — the result of hanging from it.
They should also be alert for a sudden decline in academic performance. Kids who play the game alone may demand long periods of privacy in their rooms. When they come out, they may be slow to react or have slurred speech. Complaints of headaches are also a warning sign.
Ken Tork has started a blog to warn other parents about the perils of the choking game.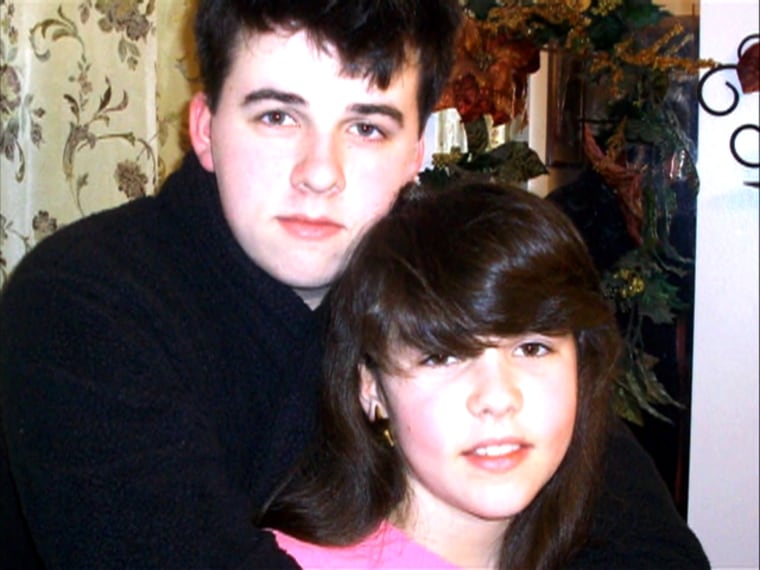 "He was the perfect son in every way," he writes on the blog. "He was happy and fun-loving and caring. He would be the first to jump in without being asked and help where needed. He loved his family fiercely. He loved to laugh and make others laugh. He was in several plays in school, he loved music, basketball, writing poetry and stories. He loved making swords and models and he was the most honest young man there has ever been. He truly was perfect in every way."
And now Kevin is gone. Ken Tork doesn't want anyone else to have to go through such a horrible loss. And so he repeated to Vieira and everyone watching: "They're going to learn by watching on YouTube. Block YouTube. Block access to it."
He said he will continue hammering on that until everyone is aware of the deadly game. "I'm not stopping till it's done," he said.
To read Ken Tork's blog, click
For more information on the choking game from the Centers for Disease Control, click
For additional details about the game, including its many alternate names, visit .