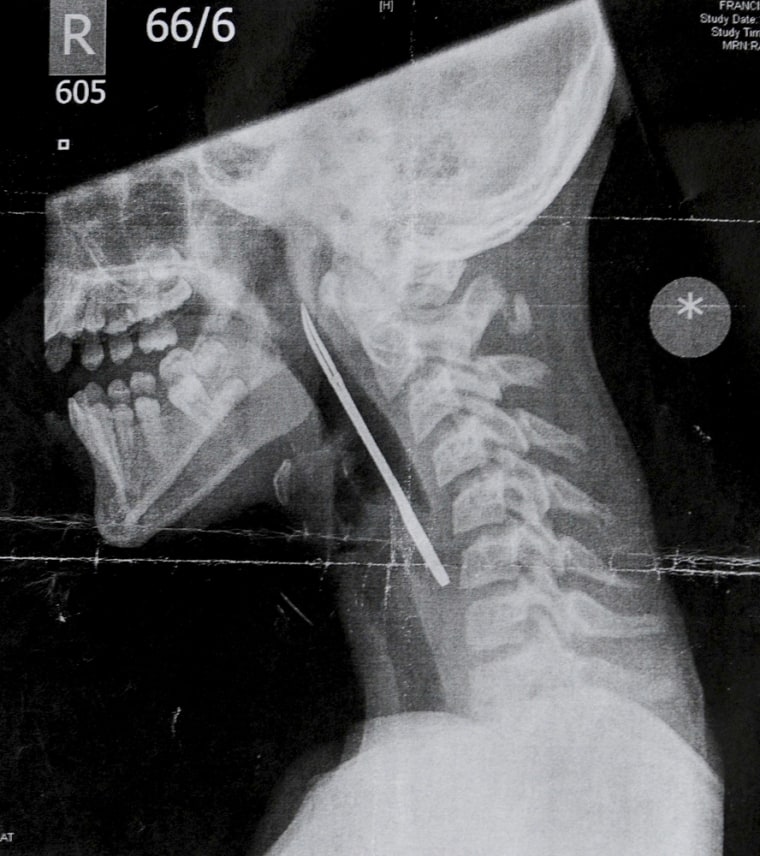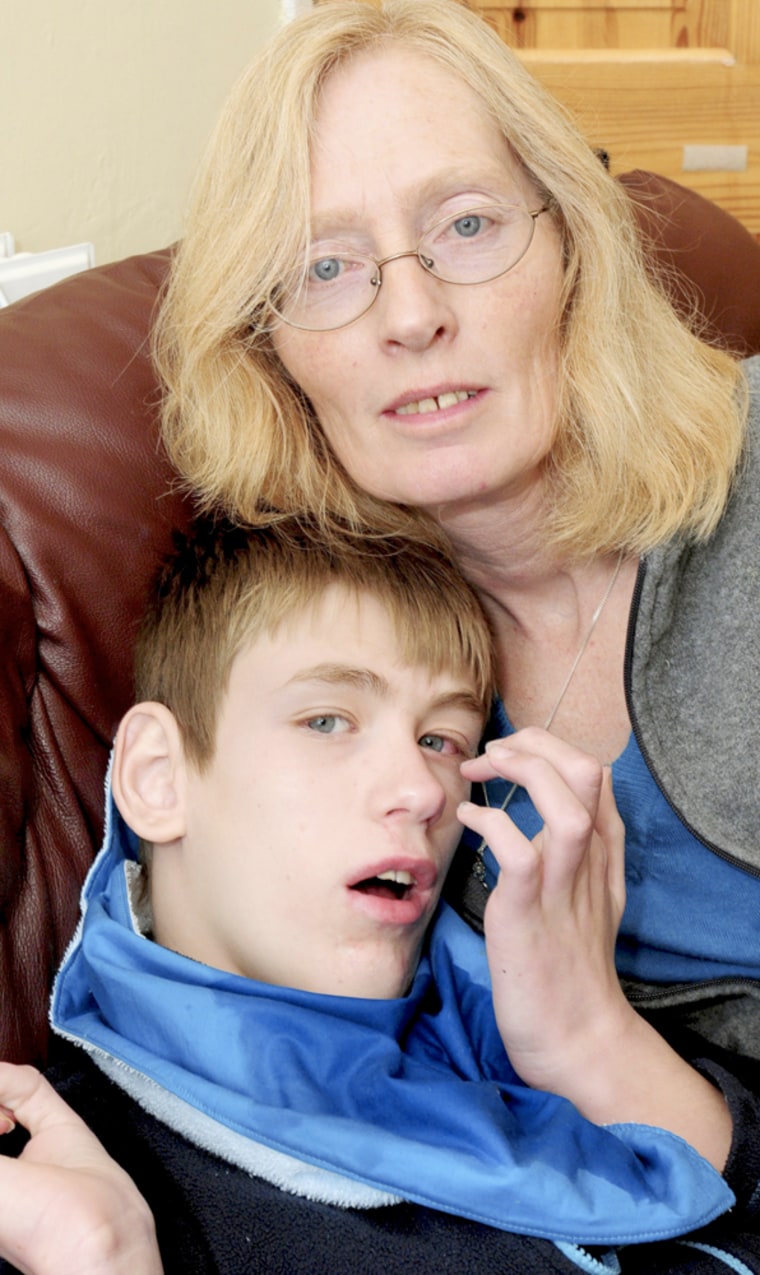 On the long list of strange things children have swallowed, you can now add: Scissors. 
A 12-year-old boy in Bristol, England, gulped down a pair of nail scissors, and amazingly suffered only minor cuts.
Karon Edwards told The Daily Mail that her son suffers from severe learning disabilities that stunt his sense of danger; she went to put the kettle on for tea and returned to find him coughing up blood. An X-ray revealed a pair of nail scissors lodged in his throat, handle-first. Doctors removed the scissors under general anesthetic, and said the boy was lucky to escape with only minor cuts.
"It was such a nightmare. I am even more careful with him now, but it is very difficult because he is getting older," Edwards said. "I didn't know you could swallow scissors, so it came as a huge shock."
Children swallow things all the time – pennies and other coins are one of the most common (and the usual recommendation there is just to let nature take its course).  Usually such mishaps aren't life-threatening, but recently there have been huge recalls of magnetic toys that can cause major damage if the magnets become loose and are swallowed – the magnets rip through the intestines as they are pulled toward each other. And health officials are warning parents of the dangers posed by lithium "button" batteries, which are just the right size for toddlers to pop in their mouths.
But hopefully, your children's adventures in the world of swallowing non-food items will be brief and will do no lasting damage. Parents, what's the strangest thing your child has ever tried to eat (or perhaps stuff up their nose)? Have your say in the comments.