In her first red carpet appearance since undergoing treatment for postpartum depression, actress Hayden Panettiere spoke about how publicly revealing her struggles has played an important role in her recovery.
"I don't need to be afraid of what people are going to think,'' she told People before Sunday night's Critics' Choice Awards. "I saw how much people rallied behind me when I was honest, and I didn't know that honesty could be such a gift."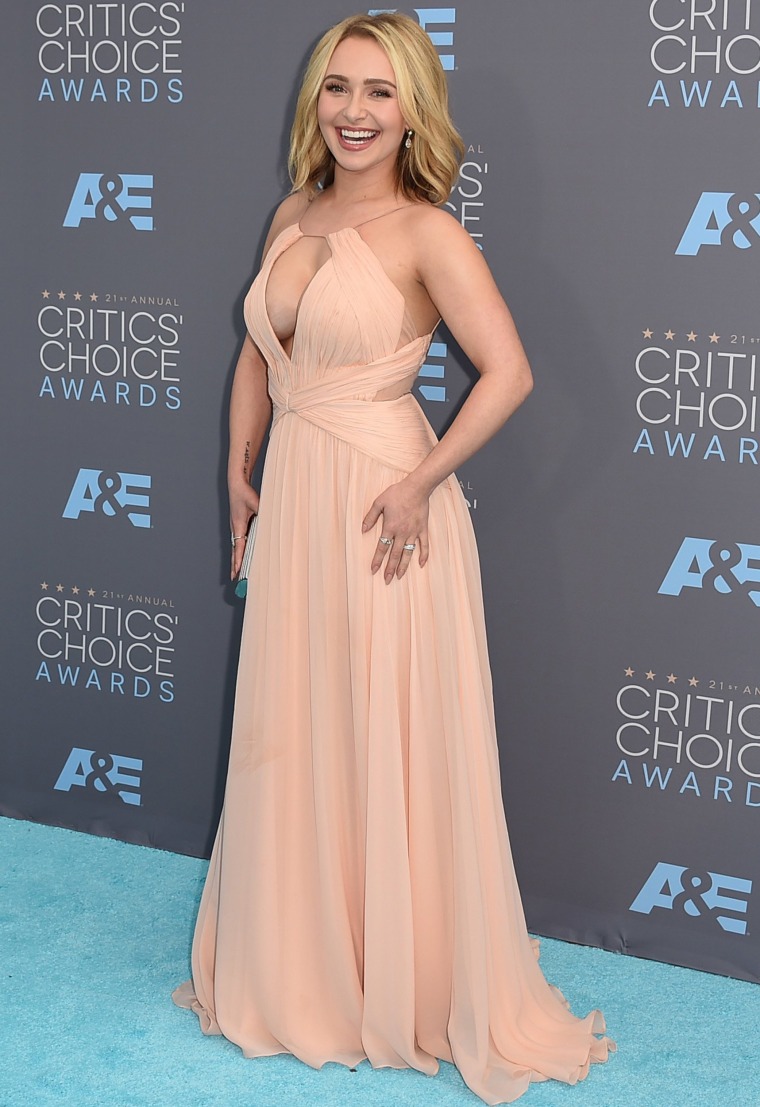 Panettiere, 26, took some time out from the spotlight in October when she was treated for postpartum depression after giving birth to her first child. The "Nashville" actress and her fiance, champion boxer Wladimir Klitschko, welcomed daughter Kaya in December 2014.
RELATED: Hayden Panettiere seeking treatment for postpartum depression
Sunday marked her return to the red carpet, which she called "so new" again since undergoing treatment.
"It feels different for me because of things that I've gone through recently, over the last year," she told People. "I've really gone, 'You know what, I've been in this industry for so long, forget it!' I've been hiding myself. Just putting out the smiling face, showing people this, and allowing that veil to come down — it's like a weight off my shoulders."
Panettiere initially opened up about her postpartum depression during a visit to "Live! With Kelly and Michael" in September, calling it "really scary."
"We talked about it for a second, but it was just like a conversation, and I was like, 'Why should I be ashamed or hide when it costs so much?''' she said. "It costs me so much to hide. It costs you so much to lie."
Her other hope in coming forward with her personal struggle is to help negate the stigma that often surrounds postpartum depression.
"The only important thing to me is that I'm not causing myself pain and discomfort anymore, and I can be a strong woman for my daughter to look up to," she said. "It would horrible for me to be going, 'You can be whomever you want! You can do whatever you want in life!' yet I was unable to follow the same words."
Follow TODAY.com writer Scott Stump on Twitter.