If Hayden Panettiere's "Nashville" character, Juliette, seemed to have a very real experience with postpartum depression, it might have been in part because Panettiere knew what she was talking about.
As the actress, who gave birth to daughter Kaya in Dec. 2014, explained on "Live! With Kelly and Michael" Monday, "I can very much relate. It's something a lot of women experience. When [you are told] about postpartum depression, you think it's 'I feel negative feelings towards my child; I want to injure or hurt my child.' I've never, ever had those feelings. Some women do."
MORE: Feeling the postpartum pain? Get relief with laughs from mastitis-themed musical
She added, "But you don't realize how broad of a spectrum you can really experience that on. It's something that needs to be talked about. Women need to know that they're not alone, and that it does heal."
MORE: Mom's 'raw and beautiful' postpartum photo inspires others to share their stories
Panettiere noted that there's a stigma about the condition. "There's a lot of misunderstanding," she said. "There's a lot of people out there that think that it's not real, that it's not true, that it's something that's made up in their minds, that 'Oh, it's hormones.' They brush it off. It's something that's completely uncontrollable. It's really painful and it's really scary and women need a lot of support."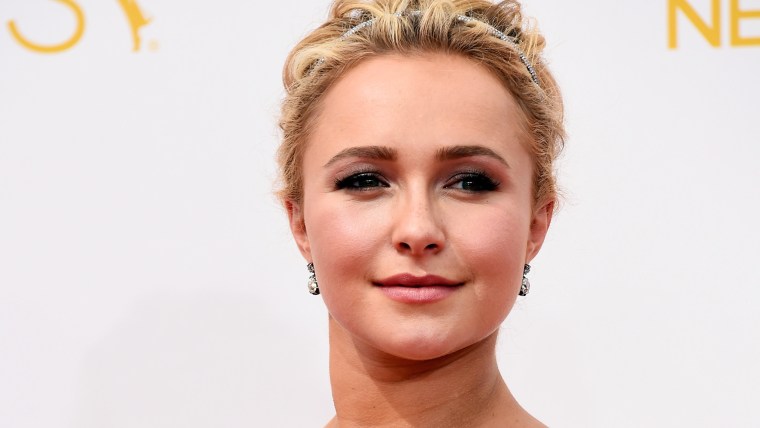 In happier news, Panettiere said that she hoped to ultimately have four children with her fiancé, heavyweight champion boxer Wladimir Klitschko. And if he could carry a child, No. 2 would already be on the way, she said.
MORE: No Photoshop: New moms 'take back postpartum' with honest photos
"I asked him this question," she said about whether her love would carry their child if it was biologically possible. "When I was pregnant, he would do this thing where he would suck in his stomach and then I would put my stomach to his so that he could feel when she was moving — almost like she was in his stomach. He wanted to feel what it was like to have a baby as close to him as it was to me."
Now, that's love!