The holidays can be a busy time for families, but here's one more potential item for the to-do list that can add a little excitement in the coming weeks, especially for kids: hatching and raising an animal.
Or, we should clarify, a Hatchimal, the hot toy of the holiday shopping season. What is a Hatchimal, you ask? It's a furry and very cute creature inside a toy egg. You nurture the egg until it hatches — it can take up to 40 minutes — and then raise the newborn.
Touch technology is at play here, as the Hatchimal initially responds to touch, and later on, will repeat your words and even move when you clap your hands.
There are several Hatchimals to choose from, from "Pengualas" to "Draggles." But good luck finding any of them — Spin Master, the company behind the toy, says some of its first shipments have already sold out and that it expects the next batch to go quickly, too. Some have ended up on eBay, where they're listed for more than $100. The company designed the toy to be an interactive experience for kids that endures long after the animal is hatched, and will keep their attention beyond the holidays.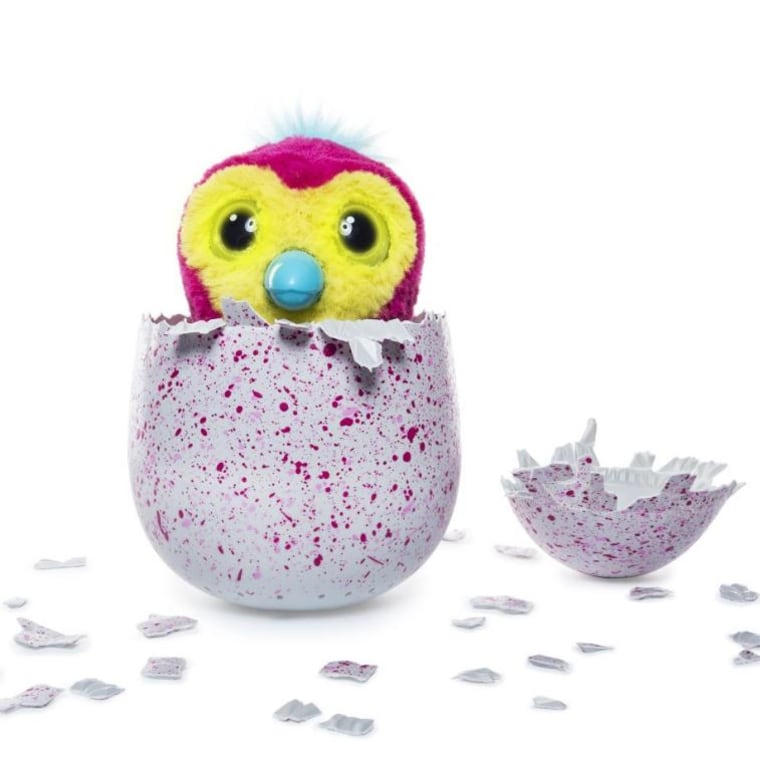 RELATED: Amazon just released their top toy list for the holiday season — take a peek!
TODAY got its hands on the toy on Friday and saw firsthand how long it can take to experience the miracle of Hatchimal birth. Dylan Dreyer cradled the egg and used it to make the Heisman Trophy pose. It was a good effort, but the Hatchimal wasn't ready to enter the world just yet.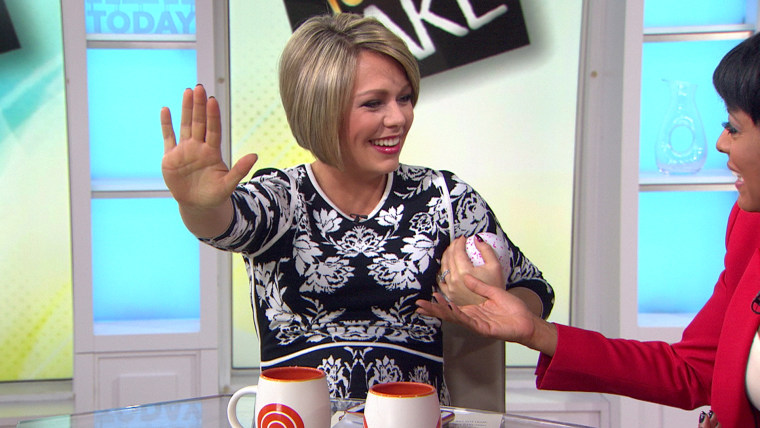 The egg was passed off to guest co-host Harry Connick Jr., who tapped it as if it were a crying infant. No luck there, either!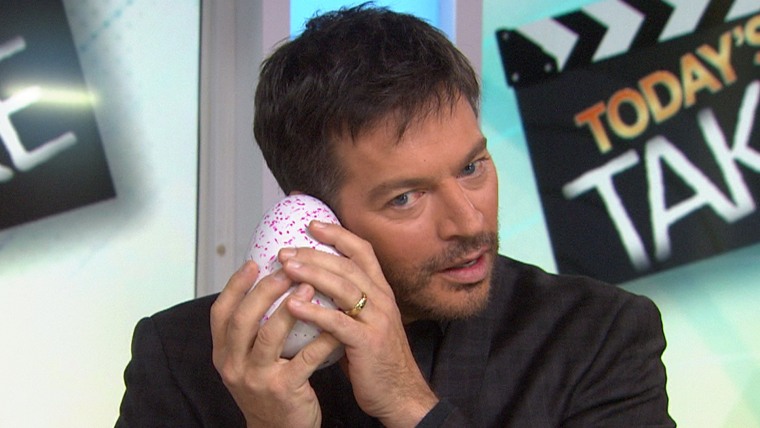 Eventually, the egg cracked and a purple-and-white baby emerged, eyes wide and lit, literally.
If the idea of raising a Hatchimal doesn't get you into the holiday spirit, you have other toy options — and you can also teach your child about gratitude and giving back.
RELATED: Get grateful! 20 ways to teach kids gratitude, from tots to teens
Follow Shane Lou on Twitter.