How much do we love the Dads in our lives? Let us count the ways. This month, we asked the TODAY Parenting Team to answer the challenge: "What do fathers do best?" We loved the many contributions filled with funny, sincere and loving sentiments. Here, a round up of our 17 favorites.
You can join the conversation by becoming a member of our team. And stay connected to all TODAY Parents updates on our Facebook page. Happy Father's Day to all the Dads out there!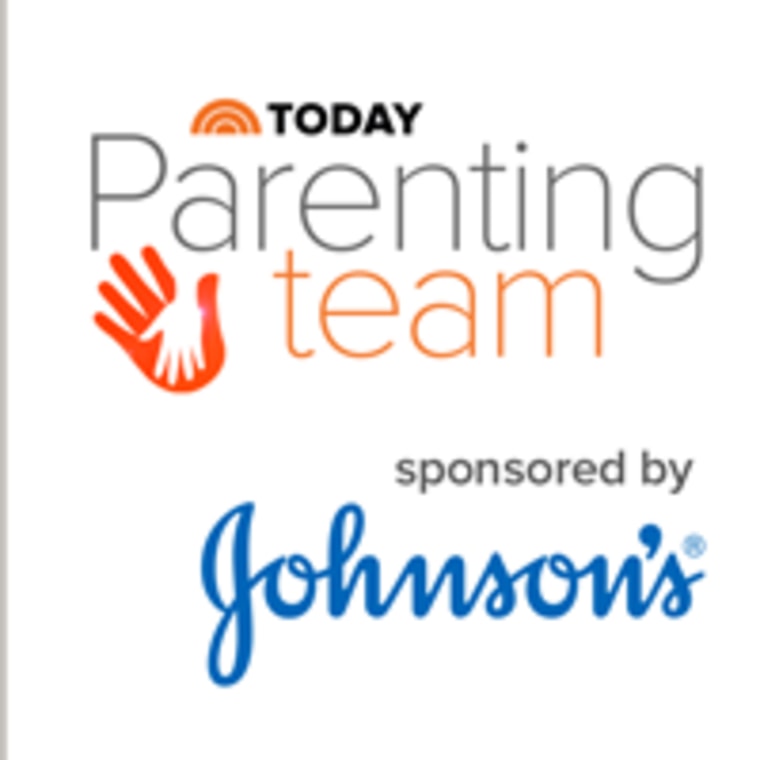 1. He sings 'Frozen' songs. (Sean Duffy)
"I decided to use some of my down time in D.C. to learn some of the kids' favorite Frozen songs. They were surprised and delighted the first time I joined in, and in a twist of irony, Olaf's song, 'In Summer,' has become one of this Northern Wisconsin man's favorite tunes."
2. He likes Father's Day better than his birthday. (Chuck Todd)
"I found myself more excited about getting my first Father's Day card than I had my most recent 10 birthdays."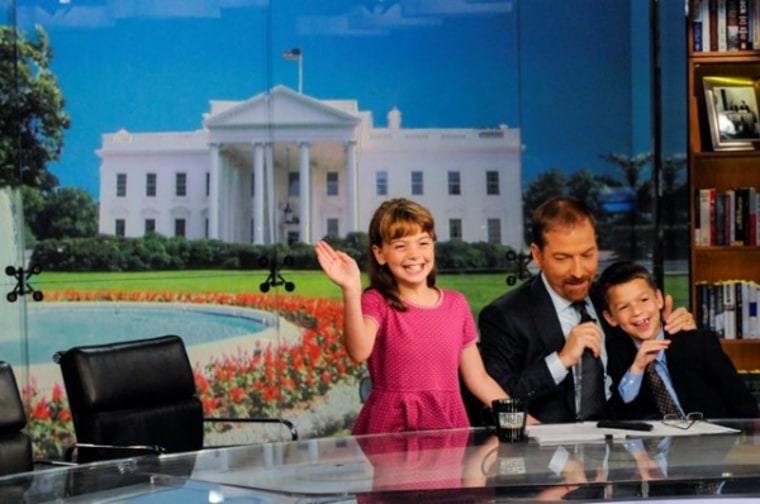 3. He finds humor in our funny questions. (Willie Geist)
"No offense, Dad, but where does Mr. T live?"
4. He roughhouses. (Questionable Choices in Parenting)
"So go ahead, Big Guy, throw those kids in the air (but you better catch them or I will cut you). Roll around and wrestle. Let them win sometimes. Let them lose sometimes."
5. He doesn't sweat the small stuff. (Mothering the Divide)
"Because of you, my kids will know that it's not a big deal when they are caught in a rainstorm in a Jeep with the top down. They will know that while they need to be protected from the sun, if they lose their hats, they will be okay with just sunscreen on their noses. Because of you, they will learn that if they forget baby wipes and the baby poops, they can make do with a napkin. No big deal."
6. He plays with dolls (Jill Simonian)
"He plays dolls with a super-squeaky-super-funny-kinda-creepy voice, can give the most industrial-strength toddler bath ever, carves a most wicked jack-o-lantern and sometimes rocks a princess crown arguably just as well as both our daughters."
7. He builds things. (Mothering the Divide)
"Because of you, my kids will know how to build a table from scratch, how to build and cover a cornice with batting and fabric, how to repair a brick wall, and how to put up a fence."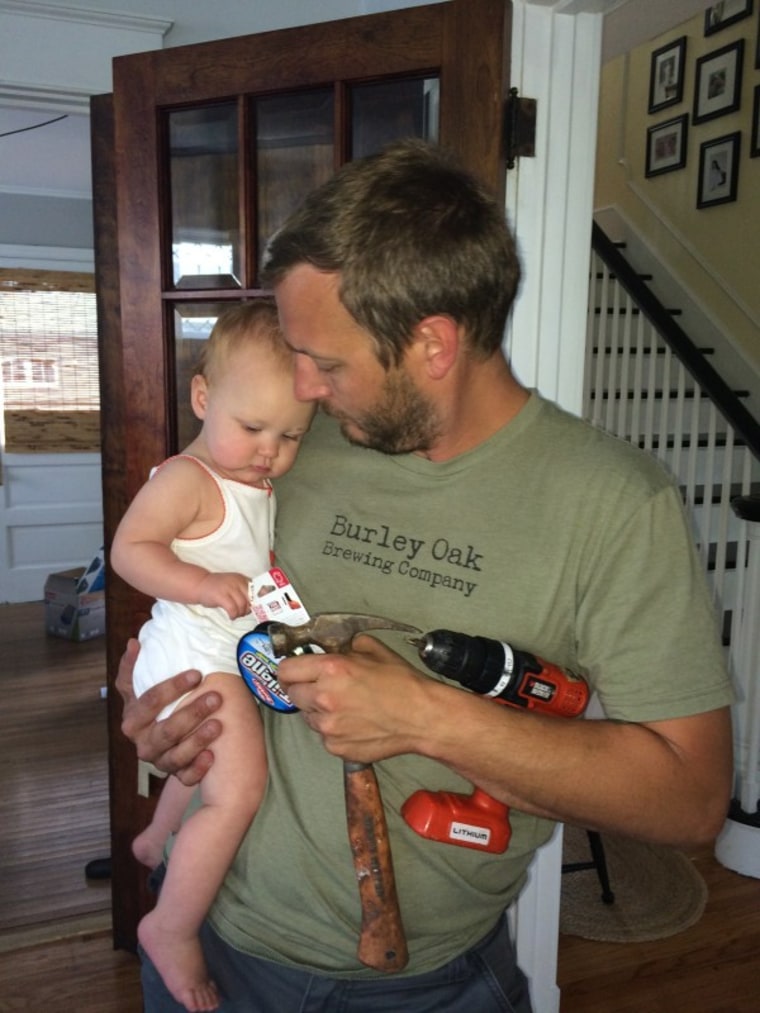 8. He reads the directions. (Kavita Varma-White)
"Kids: Dad's right and I'm wrong. Mainly because if he didn't read directions, we would still be playing Rummy with the wrong rules and, more importantly, all those great presents — the mini kitchen, the basketball hoop, the scooter — wouldn't have worked on Christmas morning."
9. He takes one for the team with silly costumes. (Angie Goff)
"From Fourth of July PJs and elf tights to a flying monkey costume, I will admit the hubs is a team player when it comes to family traditions... he knows he looks ridiculous but he also knows life is too short to care."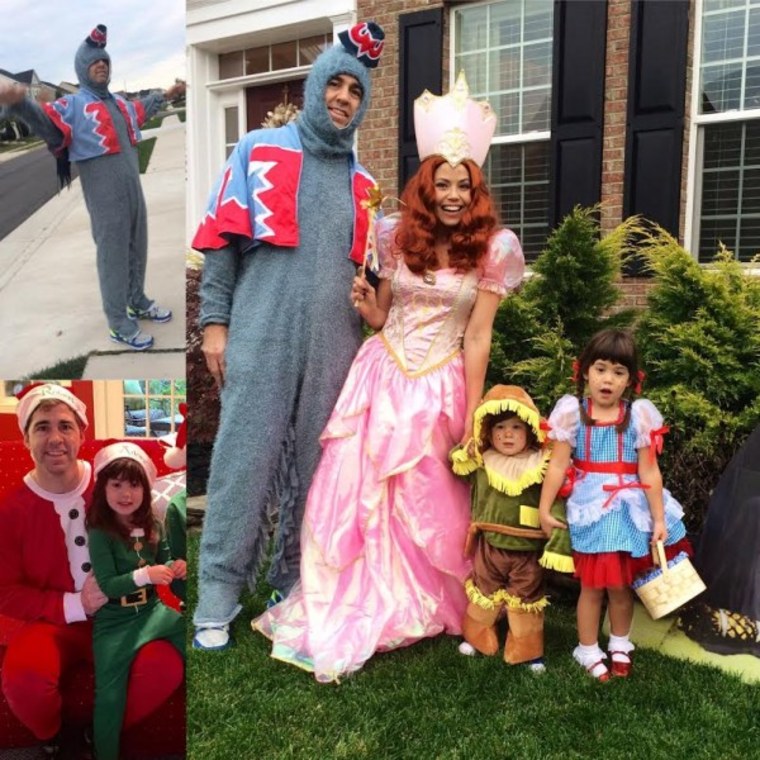 10. He carries us. (Manic Pixie Dream Mama)
"No one carries you like your daddy can. No one will ever have such strong arms, such a broad back, such a warm touch. I hope our sons remember that. I know they will."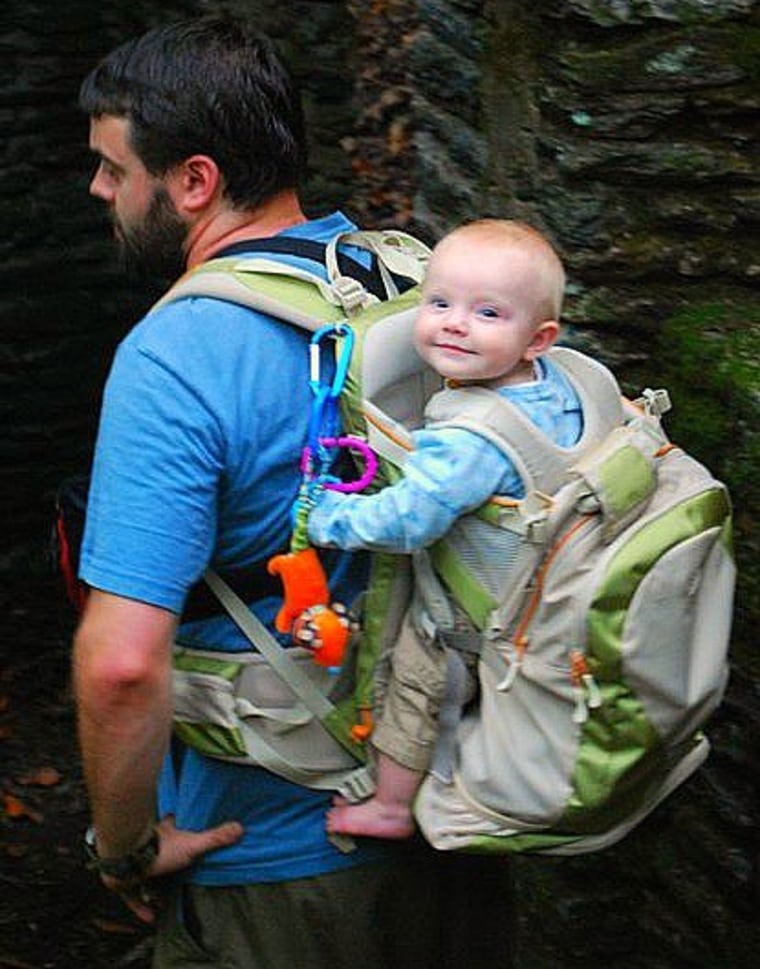 11. He makes killer forts. (Questionable Choices in Parenting)
"When I leave Hubby to his own devices, he will create a fort masterpiece: couch cushions, blankets, ropes, tunnels, doors, and even secret hideouts. He puts my fort skills to shame and that's just fine because I would rather play in his fort too."
12. He plays Star Wars for hours. (Laura T. Coffey)
"It's just that, unlike Michael, I find it hard to stay in character for more than two hours during an elaborate "Star Wars"- or "Wild Kratts"-themed role-playing session."
13. He kills spiders. (Emily Burmeister)
"My husband is the monster scarer, spider killer, muscle to this operation. He does it all with no request to be recognized for his efforts."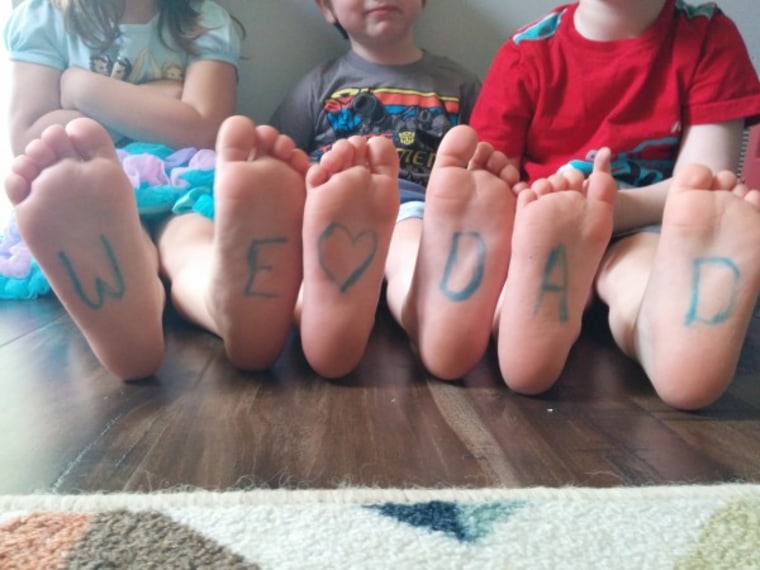 14. He takes the middle seat. (The Champagne Supernova)
"My Dad always put me and my sister before himself. As a recent example, he gave up his window seat and took my center seat on the 9-hour plane ride from Europe to the United States when we were returning from Italy."
15. He makes us laugh like crazy. (Evrod Cassimy)
My son "loves being tickled or chased around the house while I yell 'I'm gonna get you!' He literally laughs so hard he has to ask me to stop for a minute so he can catch his breath before he turns around, starts laughing again and chasing me instead."
16. He bakes. (Jordan)
"My husband can make some awesome, finger-licking, homemade biscuits. My oldest (now 4 AND A HALF if you ask her) is his best helper. While yes, the plain lesson here is how to make biscuits (she will need this information later in life, y'all — remember we are home grown Mississippians), the underlying message that he is giving her is what truly sends this momma's heart into a tailspin."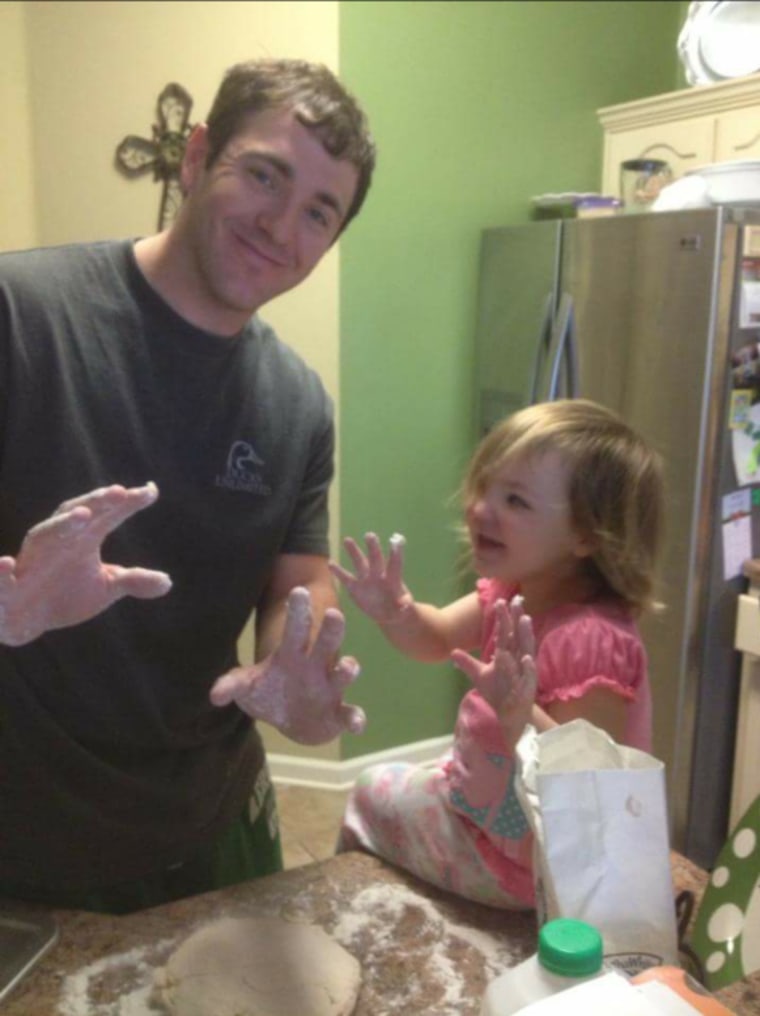 17. He teaches us to drive (The Cheerio Trail)
"Their dad knew when they had practiced enough and were ready to learn the rest in real-time. He wasn't afraid to take them out on the streets because he knew what he had taught them in the parking lot."