Do you have your party hats ready? We sure hope so, because we're celebrating like crazy over here: The TODAY Parenting Team is turning 1!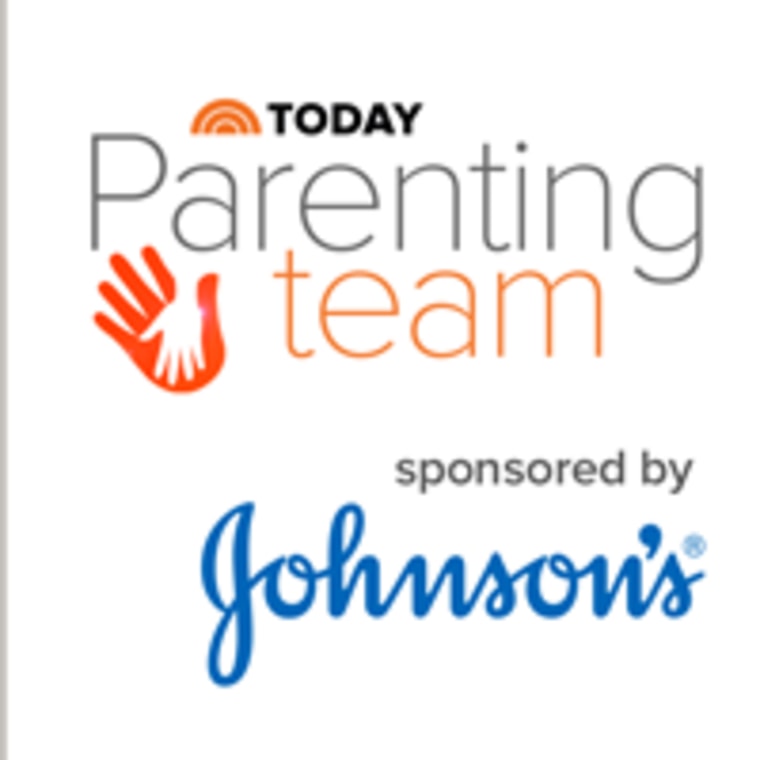 This auspicious anniversary is a big, BIG deal to us because the TODAY Parenting Team is such a special place to be — just as we initially dreamed it would be! On March 3, 2015, TODAY launched the TODAY Parenting Team with this simple idea in mind: We're all in this together.
Anyone was — and still is — welcome to join this supportive online community of moms and dads who are experiencing the highs, lows, thrills and challenges of raising children. Anyone is free to share their parenting advice and questions and find help and encouragement here.
Over the past year, hundreds of parents have opened up and written candid blog posts in response to our TODAY Parenting Team challenges. We're so grateful to all of you moms and dads for making us cry, swoon, blush — and, best of all, die laughing. We've compiled some of the TODAY Parenting Team's greatest hits here.
RELATED: Happy 1st Birthday to the TODAY Parenting Team!
In the year ahead, please join in this ongoing conversation by becoming a member of our TODAY Parenting Team, and stay connected to TODAY Parents updates on our Facebook page. We always want to hear from you!
Babies can kick your butt — but it's soooo worth it
1. "The 3 a.m. struggle is real." (The Sparkly Life)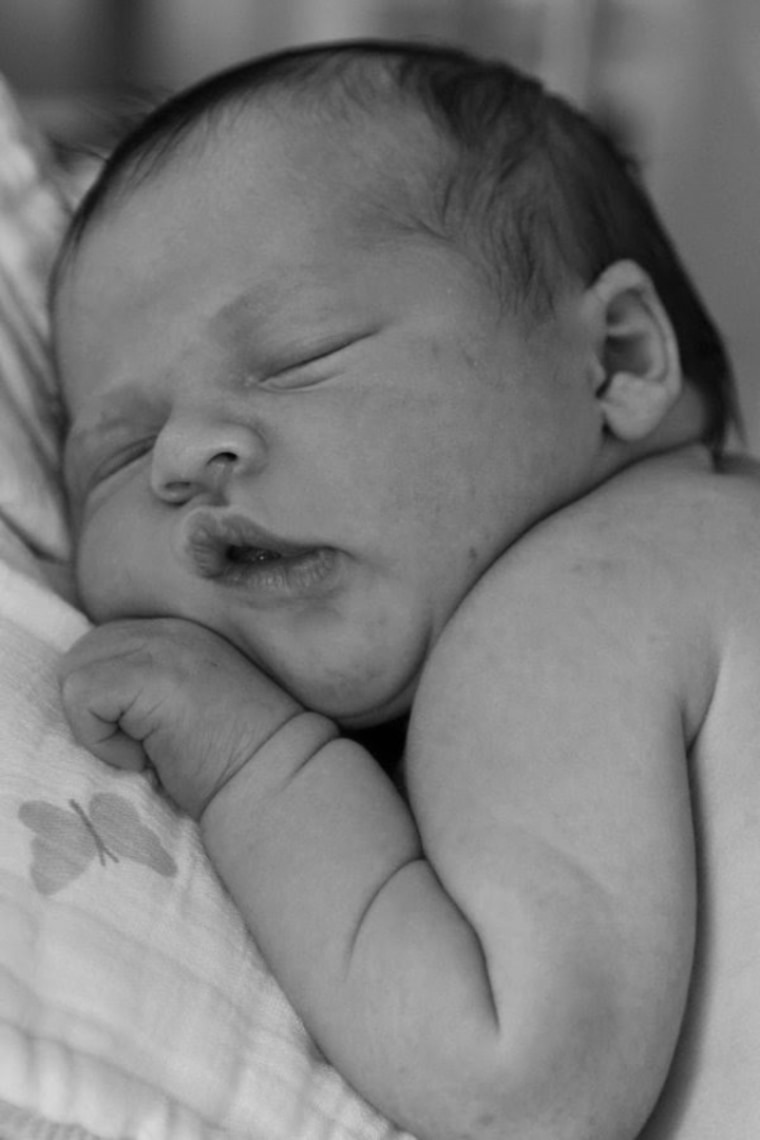 "It seems impossible at 3 a.m. when you are this exhausted, but you know that there will be a day when you will yearn for this. Maybe he'll be at sleep-away camp. Maybe he'll be at college. Maybe he'll be an ornery teenager who just wants you to get the hell out of his room. Someday, one night will be the last night you'll ever rock him at 3 a.m. and you won't know it's the last night until it's gone."
2. Don't beat yourself up if you don't feel 'amazing.' (Britta Merwin)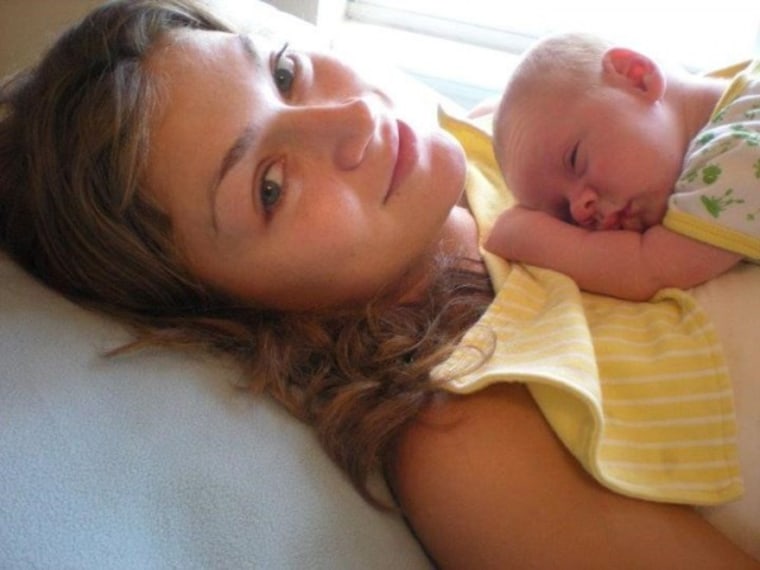 "When my first son was a week old, I was in the middle of nursing him when I broke down hysterically crying. My mother-in-law and dear friend came over to the rocking chair and held me like her own baby and said something I still remind myself of today: 'Everyone feels like this.' Finally some brutal honesty. It made me feel so good to know I wasn't alone."
3. The love you feel will overpower you. (Justin Ricklefs)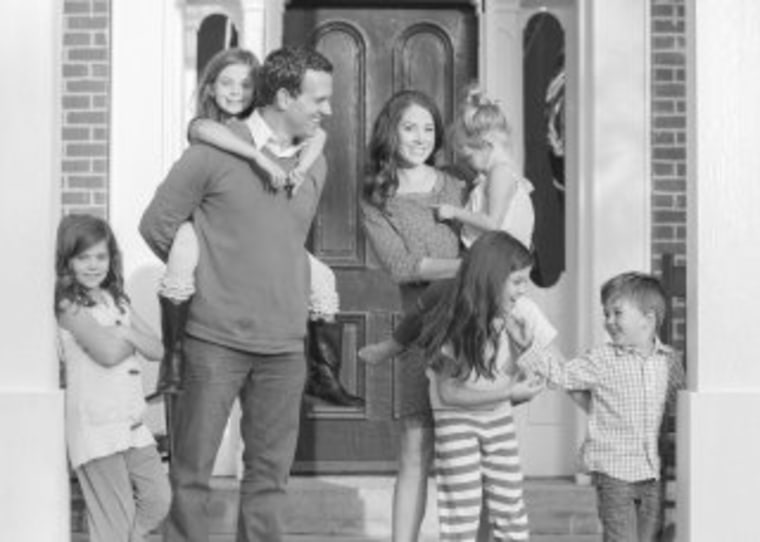 "With each child, without exception, my capacity to love grew bigger. I wish I had known that before our first daughter was born. Of course, I heard it from well-meaning friends and family. 'Oh, just you wait.' 'She'll have you around her little finger.' 'Your world is going to be flipped upside down.' But until that little one is yours, you really have no idea what loving your child means. And how much love your heart can actually hold."
4. Don't just take photos of your new baby — nab plenty of video footage, too! (TODAY Co-Anchor Savannah Guthrie)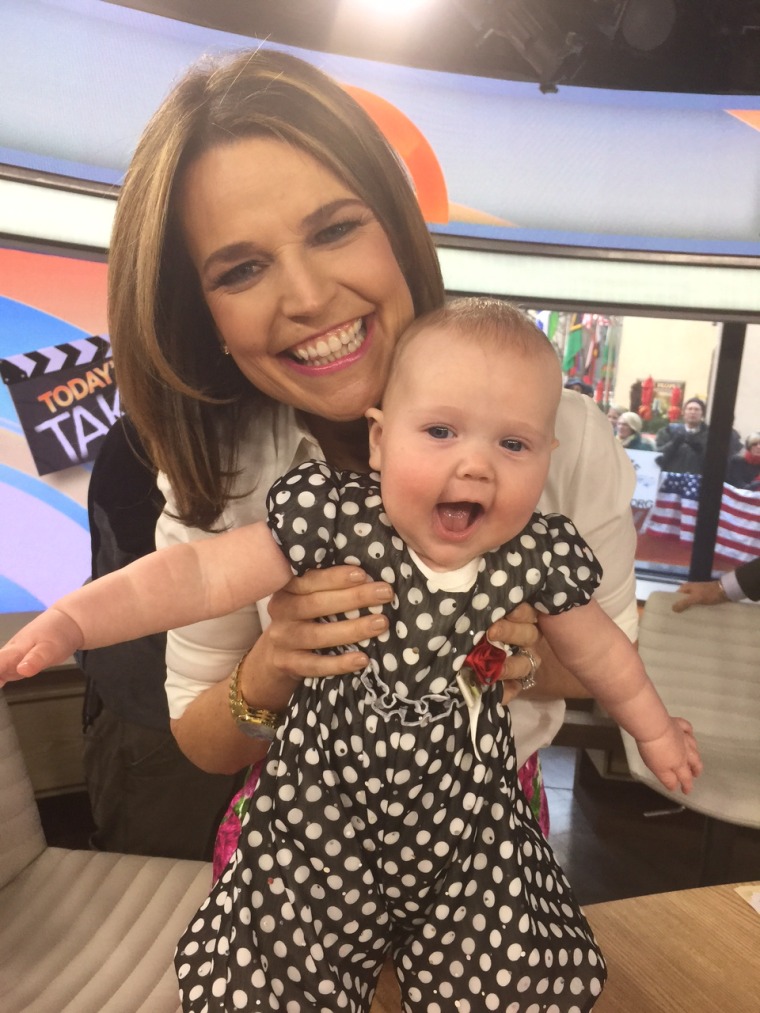 "I realize it is already hard for me to conjure and remember exactly how (Vale) looked and smelled and felt as a teeny tiny newborn. I thought I would never forget, and yet, in some ways I already have. So now, I join the chorus of parents dispensing that old advice to new parents — savor it, because it goes by so quickly. And I am going to get very specific about this: don't just take pictures, take video. Don't wait for a milestone or for her to 'do something' to get that camera rolling. Just turn it on, every day if you can, and let the lens soak it in. There will come a day soon — sooner than you think — when those little moments of nothingness will be your greatest treasures."
'Me time' isn't selfish time!
5. Remember that you're a mom, not a martyr. (Danielle Campoamor)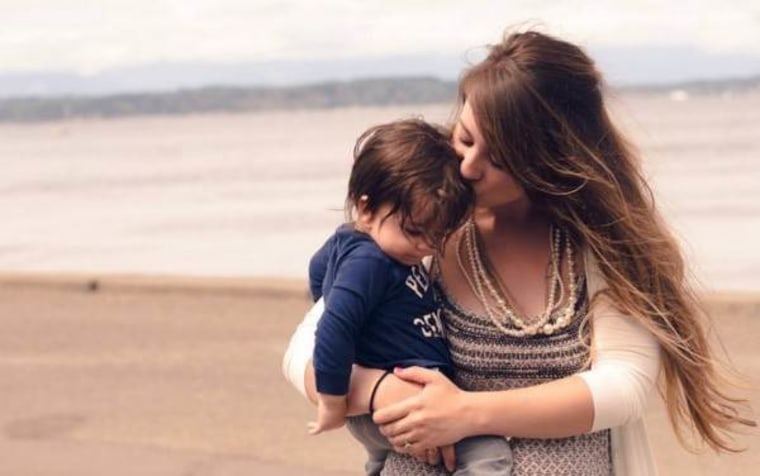 "Mothers need to be reminded that their personal happiness will only aid their family, for it is their laughter and prosperity and exhilaration that can create an environment their family is sure to thrive in. Mothers need to be assured that having something outside of their families — a hobby, a career, baby-free friends, a moment of celebrated silence — is not only something that is vital to their mental and physical well-being, but something they just plain deserve."
6. You'll feel so much better if you exercise — and here's one way to find the time. (Brandy Yearous / Super Mom)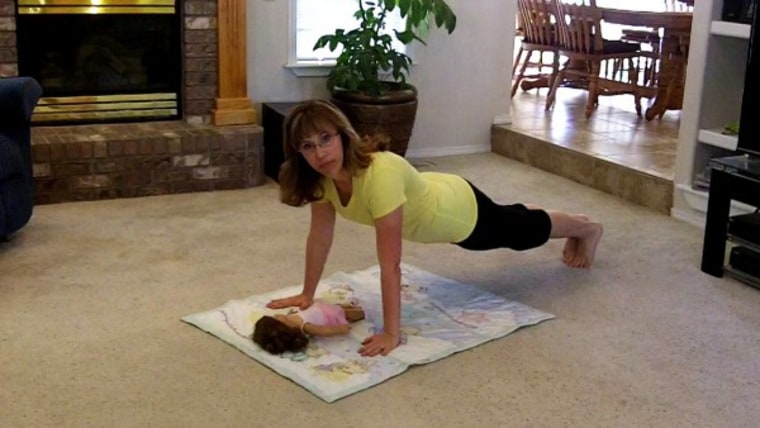 "One of the biggest things you can do is workout at your children's activities. I cannot tell you how many people just watch their child's practice from the bleachers/sidelines or sitting in their cars. ... Get out of your car, get off the bench! Walk, run, jog, skip, it doesn't matter. Team parents are perfect workout partners and they will always have the same practice schedule you do. Your child's changing seasonal activities will also help you keep your workouts fresh. When you are outdoors, you can do laps around the field. In the summer, you can do laps in the pool during swim lessons. In the winter, you can do a laundry list of exercises in the basketball gym hallways. Just because it's their activity doesn't mean it can't be your workout!"
7. But don't overthink exercise or make it too complicated. (Angie Goff)
"Sometimes I go to the gym and I just row on the row machine with my eyes closed for 15 minutes. Then I'll spend another 15 doing more cardio or strength training weights. It's actually relaxing even though my body is working. Truth is, the exercise is never intense ... just enough to get the blood flowing. Even then, sometimes I just don't wanna go. Then I remind myself of one thing: 'I'm just 30 minutes away from a better mood!'"
8. Hey moms! Go hang out with your girlfriends more often! (Jennifer Lizza)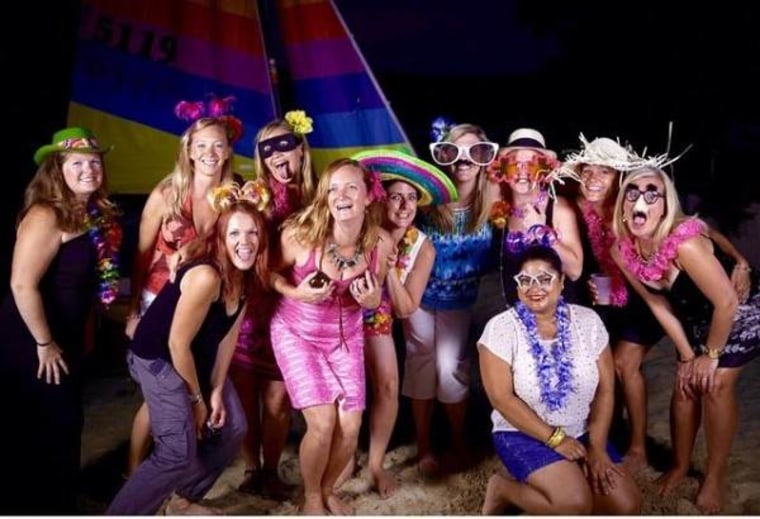 "They make you laugh and if for some reason you are going to cry, they will hug you and give you wine. They understand you. They love you for who you are; not who you think you should be. Be silly with them. Be there for them. Life is so much better when you surround yourself with people who get you."
Our moms taught us the greatest lessons
9. The secret to less stress: WWMMD? (Jen Hatmaker)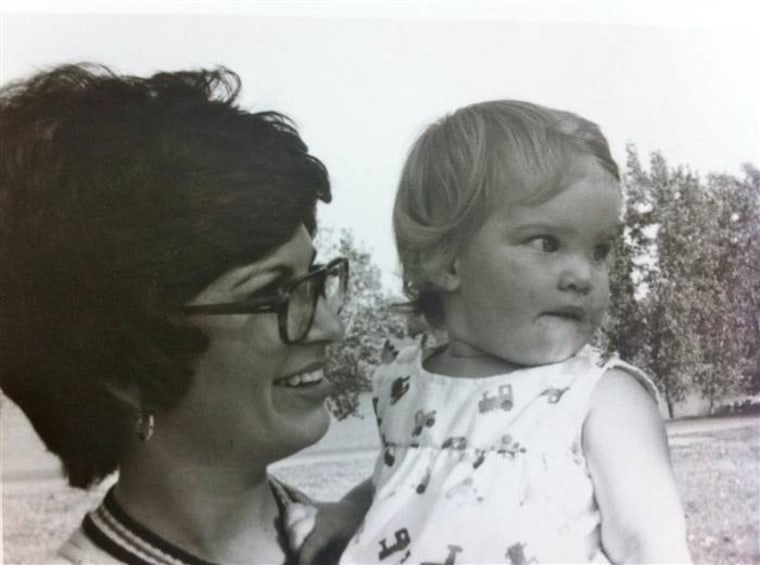 "Here is my trick for keeping the joy and losing the stress: What would my mom do? What would my mother do? Drink Tab and lock us outside. Your kids don't need to be entertained and they don't need to be bubble-wrapped; they just need to be loved."
10. My mom taught me to keep my word as a dad. (Doyin Richards)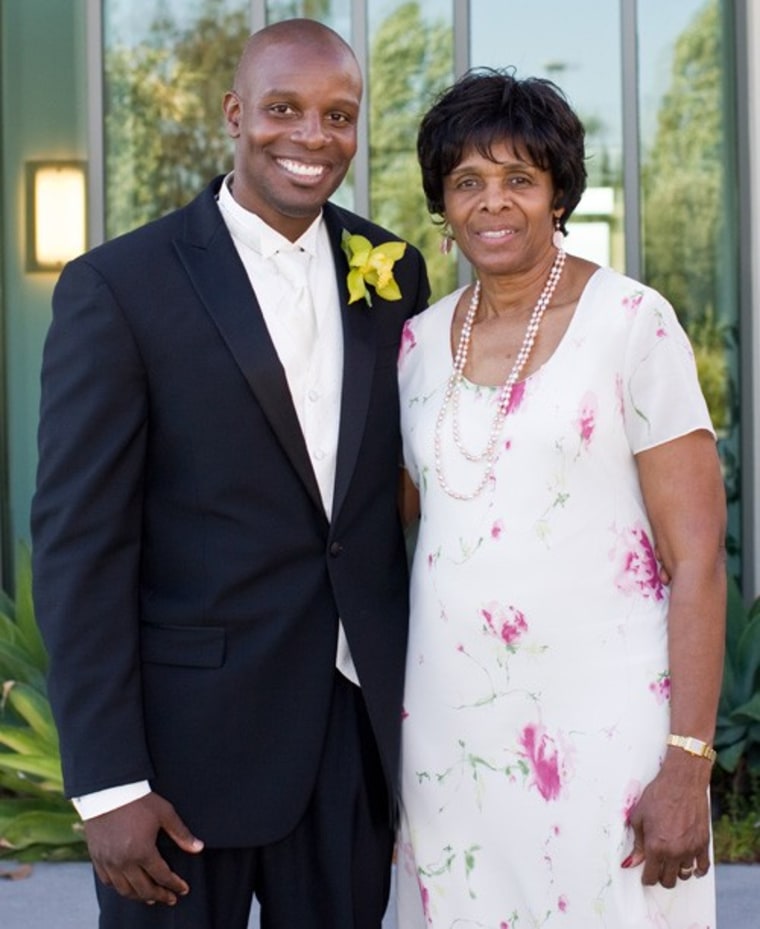 "Do you want to know the quickest way to piss off my mom? Tell her you're going to do something and don't follow through. After being raised in her household, I'm now the same way, and I'm raising my kids to be accountable. Granted, they're too young to grasp this concept completely, but I keep every promise I make to them. If I tell my daughter that we'll watch 'Frozen' together at 7:00 p.m. and the basketball game I was enjoying goes into overtime, I'll just have to 'let it go' and watch Elsa freeze up her damn kingdom for the 13,035th time."
11. "More than anything, she has taught me how to be a mother." (TODAY Correspondent Jenna Bush Hager)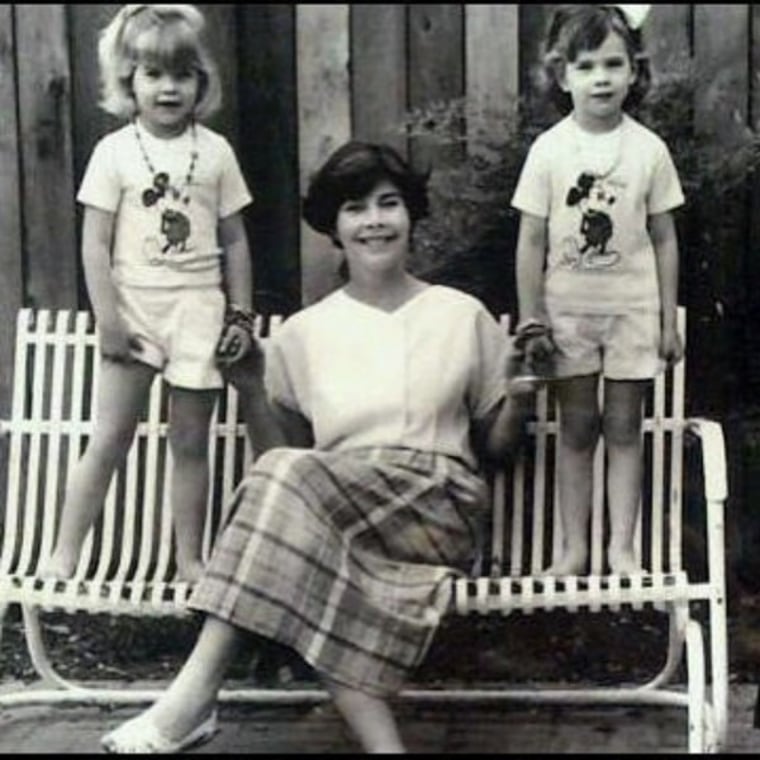 "Cuddled up reading every night, my mom taught me the love of books. As a little girl, we spent evenings dancing in our front hallway to the Pointer Sisters' 'Fire': Barbara, my mom (Laura Bush) and me locked arm-in-arm. She taught me that uninterrupted fun, even in its simplest form, creates lasting memories. Later as a teenager, she took me rafting down the Grand Canyon and I experienced her passion for the outdoors through her eyes as we camped under the brilliant stars. In college she encouraged my affinity for teaching, and she brought Barbara and me along as she and my dad traveled to Africa. She held women living with HIV and told me — in her gentle way — that it was my responsibility to do something about it."
12. My mother showed me what love means. (Glennon Doyle Melton)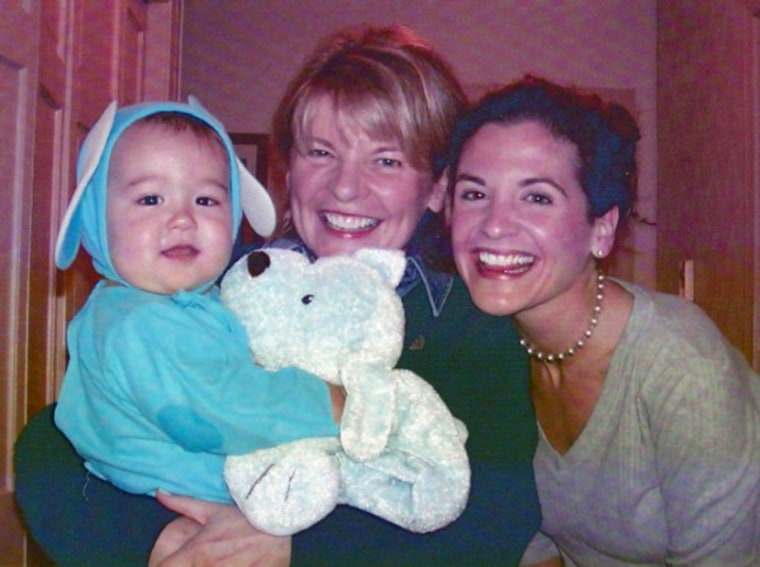 "You taught us that what matters is love, and that love is relentlessly showing up for your people. ... And we will always remember that the most world-changing work we can do is this: We can live in a way so that our children will be able to say, Not one moment of my life did I wonder if I was adored. Never, ever did I feel alone."
There are so many rock-star dads out there
13. There are dads who play with dolls. (Jill Simonian)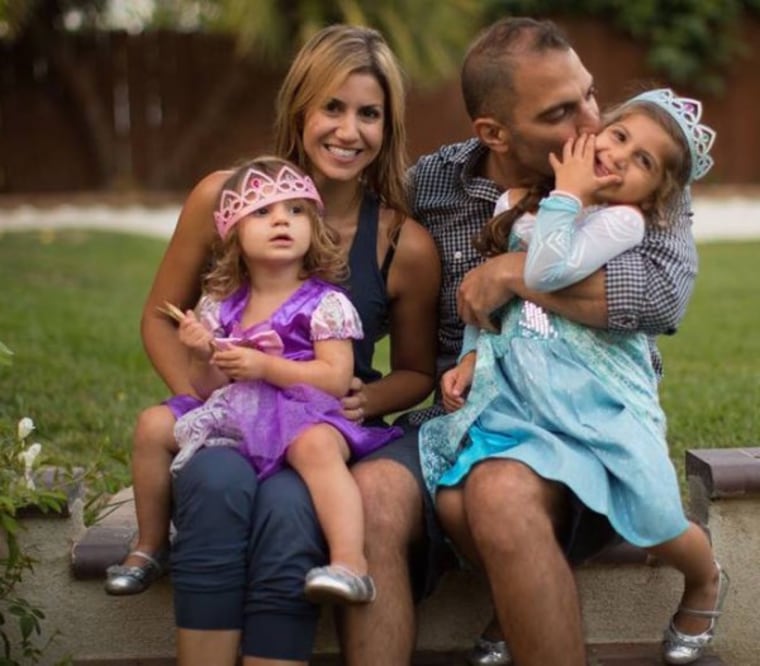 "He plays dolls with a super-squeaky-super-funny-kinda-creepy voice, can give the most industrial-strength toddler bath ever, carves a most wicked jack-o-lantern and sometimes rocks a princess crown arguably just as well as both our daughters."
14. And dads who do diapers — and teach roller skating. (Beyond Mommying)
"He cleans, he changes diapers, he watches the kids so I can work or go out, he does laundry, he builds blocks with them, he takes them bike riding, he teaches them life skills and respect, he chases them around and he showers them with hugs and kisses."
15. And dads who faithfully do story time. (Manic Pixie Dream Mama)
"He reads them dinosaur book after dinosaur book, and patiently answers, over and over, what the biggest dinosaur was."
16. And dads who rock out (to Katy Perry, too!) (Momsanity)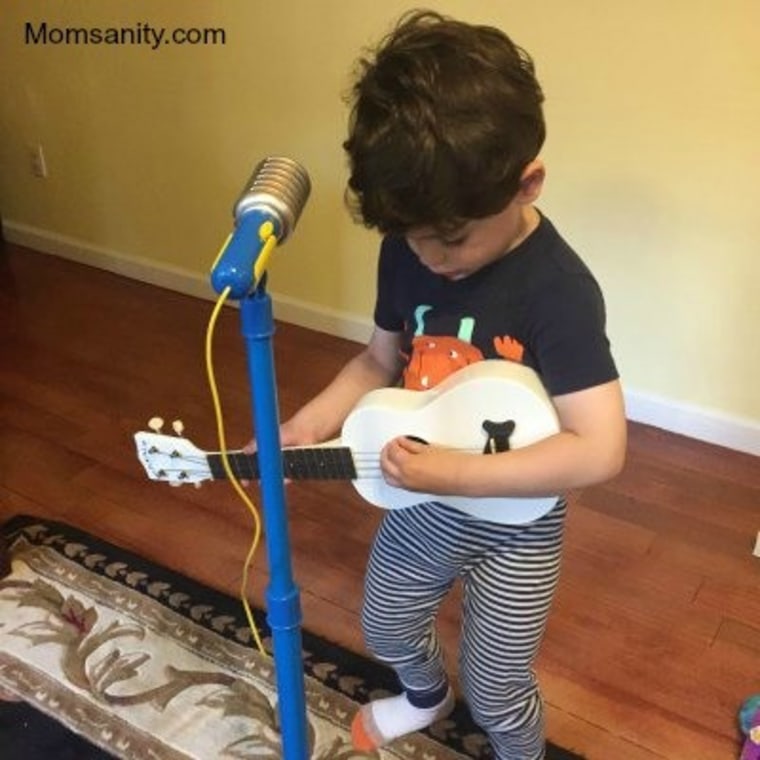 "On the nights that he's on bath duty, he puts on his iTunes playlist and turns it up. Way up. From the very first chords of Rush's 'The Temples of Syrinx,' my son lets out an excited squeal and runs straight to his dad. Often, he'll get there and say, 'Wait a minute! I forgot something!' then race back into the living room to grab his guitar ... aside from Rush, we're talking Slayer, Iron Maiden, Baby Metal, Joan Jett, Bob Marley and Katy Perry."
17. And dads who bubble over with gratitude. (TODAY Co-Host Willie Geist)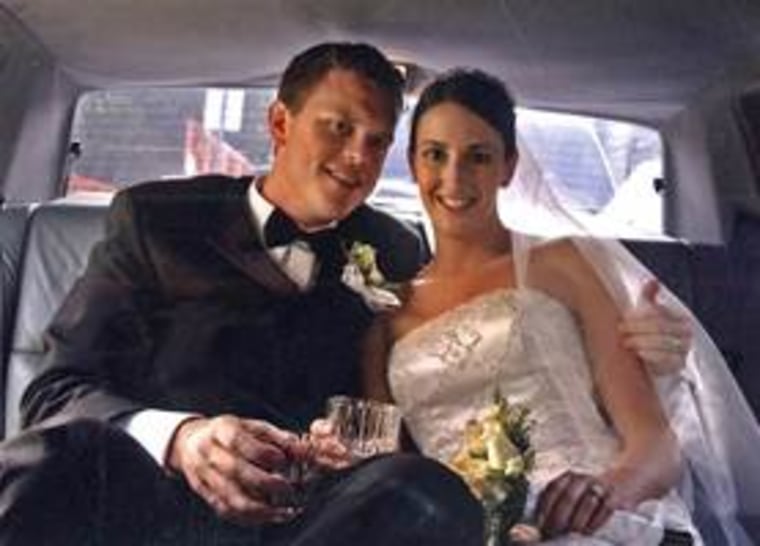 "I do wish I'd known that I'd married not only a superwoman and a super-wife, but a supermom. ... It's been said a thousand times, but a man's wife becomes exponentially more beautiful and impressive when she becomes a mother. So I guess I just wish I knew how lucky I was, and how much fun being a dad would be."
Time-honored tactics exist for maintaining perspective and contentment
18. "Don't neglect yourself." (Jennifer Swartvagher)
"Know your own limits, and if you are starting to feel overwhelmed, focus on your own needs for a little bit. Run yourself ragged, or push yourself too far, and things start to fall apart in a hurry. Spend some time each day doing something entirely for you. If you need to, get up a half hour early or stay up a half hour later each day to exercise, watch television or curl up on the couch with a cup of tea. A hot shower or an uninterrupted bubble bath can do wonders."
19. Just say yes to your kids — and to in-the-moment bliss. (Manic Pixie Dream Mama)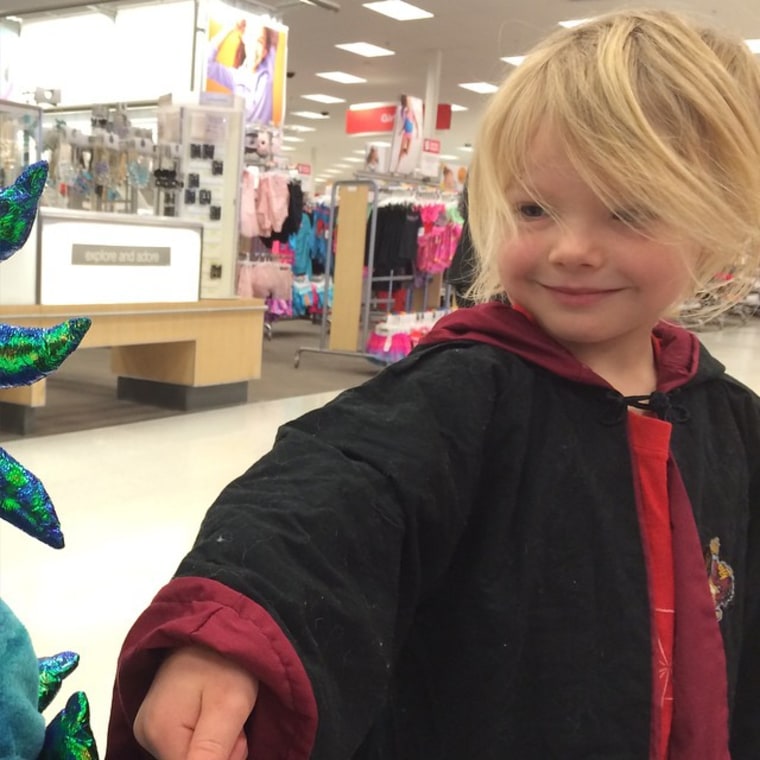 "This is how we keep the joy in our days. We say yes when we can. We follow ideas, not unimportant rules. Sure, we keep the serious ones. But yes, you can wear a makeshift Boba Fett costume to the grocery store. You can paint your nails. You can wear your beloved pajamas three nights in a row. You can even color marker tattoos on my feet. And it's hard to be sad with a dinosaur drawn on your toes."
20. "Fill yourself up." (Molly Jones / The Enlightened Mama)
"If you don't have it, you can't share it. That's right, not just material objects, but energies and emotions too. How can I give joy away to the people in my household if I don't hold joy within? Do whatever you need to do to get the inside right and a happy home life will be yours for the keeping. Exercise, time with friends, time with your spouse, a good book, a reality TV indulgence — whatever fills you up, do that."
21. By scrapping your own agenda, you actually might get more done. (Chrissy K)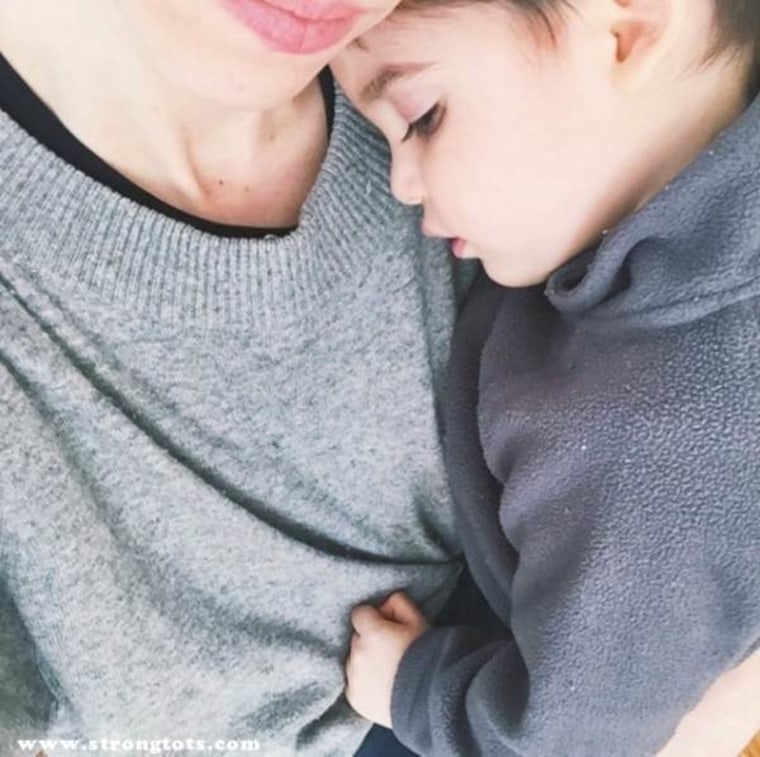 "It is hard to let go of our own agenda and goals for the day and let the needs of our children dictate what we accomplish. I have discovered that all the same responsibilities will await me the next day and when I allow the day to unfold organically, and with adjusted expectations, I accomplish everything I set out to do."
22. Do the five-year test. (Anna Angenend)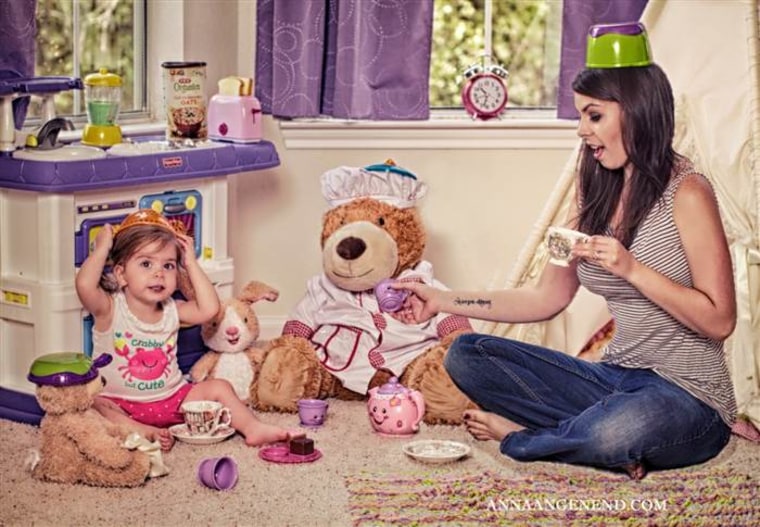 "Five years from this moment, how important will what I accomplished today seem? Will I be glad I responded to all of my e-mails with remarkable promptness? Not likely. Will I remember the day I took my daughter for a walk to nowhere in particular and watched as she assisted a pill bug back onto his legs and wished him safe travels home? Most definitely!"
23. "Get it on!" (Lisa Maxwell)
"Yes, in the words of Marvin Gaye, take time and get it on! Nothing like the best cardio ever to de-stress you! Sex is a natural stress reliever, so why not? Share the stress, bond with your partner, get under the covers and get busy! It's a win-win!"
24. Get comfortable! (Amanda Mushro)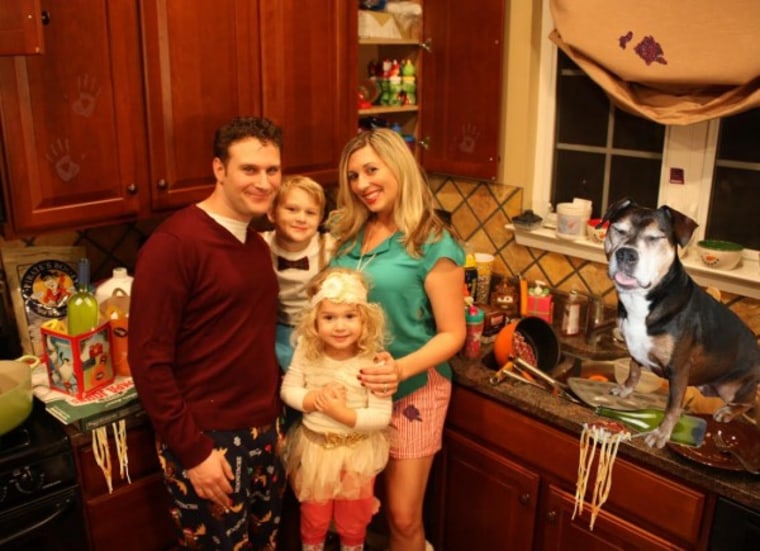 "Take some time for yourself to relax. Maybe do some yoga, or just wear yoga pants. To be honest, both make me feel really zen."
Feeling beautiful is a good thing
25. With some advance thought, parents can help their kids feel beautiful. (The Nomad Mom Diary)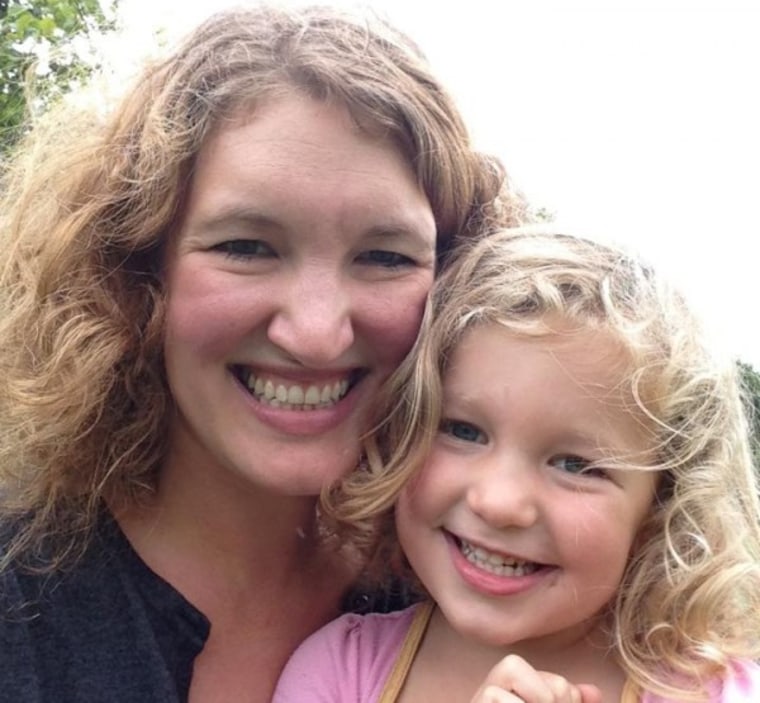 "I find my five and a half year old standing on the stepping stool and staring at her underwear-clad body in the mirror. 'I tilted it down and now I can see my whole body,' she exclaims as she twists side to side and smiles at her reflection. She flexes her arm and comments on her growing muscle. 'I'm super strong.' To my eyes she is perfect. She is perfect in her own eyes as well. Someday, though, someone will tell her that she is not perfect. ... Someone is going to come in one day and change the way my daughter sees herself forever."
26. With some advance thought, parents can feel beautiful themselves. (Mothering the Divide)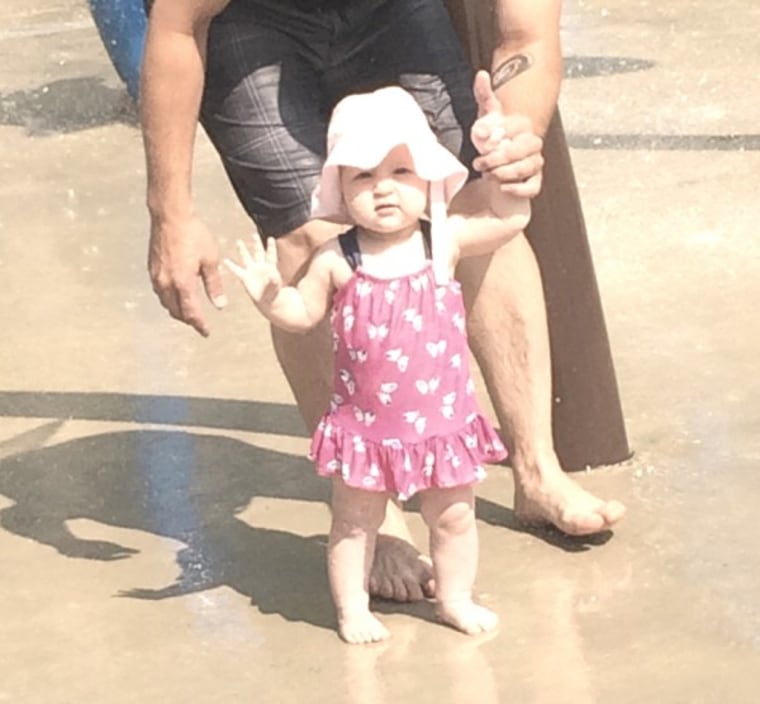 "We shared a knowing look. The look women share when we really understand one another. And I felt at peace, for the moment, with my body. ... I vowed to myself, there in that kitschy water park, that I won't ever sit on the sidelines again. I won't deny a pool date because I don't want to wear my bathing suit."
Mom judging is real — and painful — but it can be overcome
27. Recognize what mom judging is really about. (Dr. Shefali Tsabary, clinical psychologist, author and mom)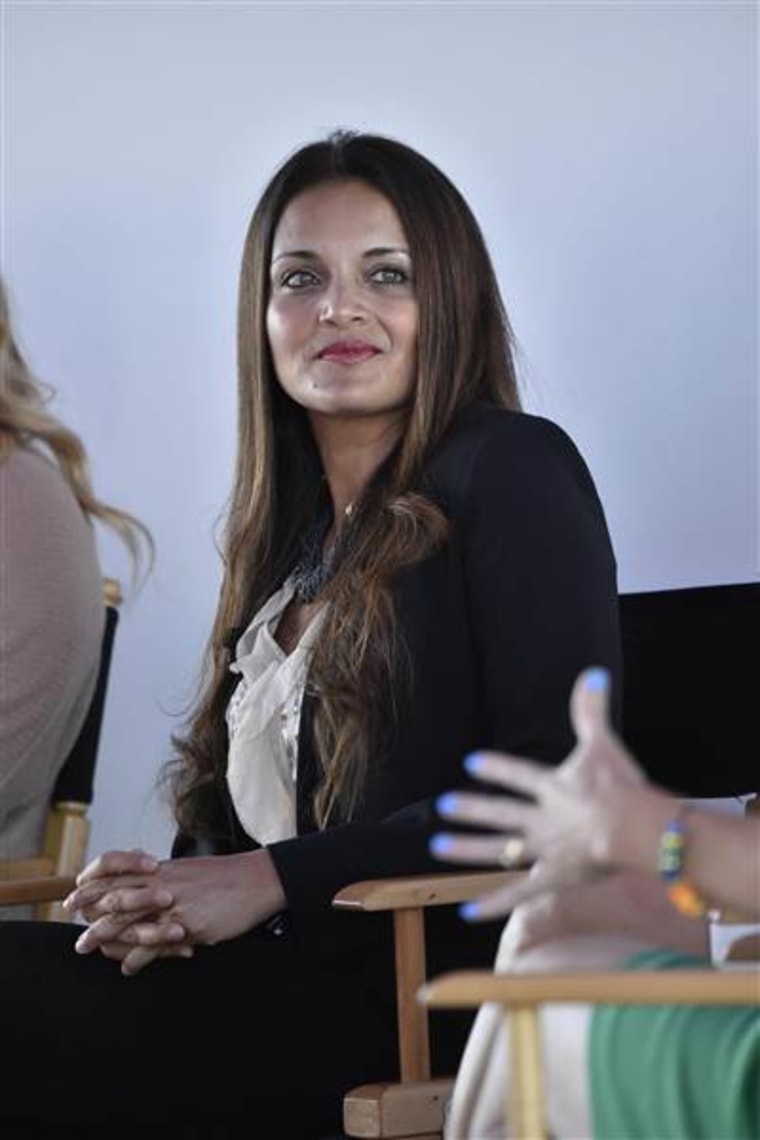 "Don't use your children to fill your inner lack. This is not their war. Don't use them to finish your unfinished inner business. I think this mommy judgment comes from a place of inner scarcity, inner lack."
28. Don't be so incredibly hard on yourself. (TODAY Parenting Team Editor Rebecca Dube)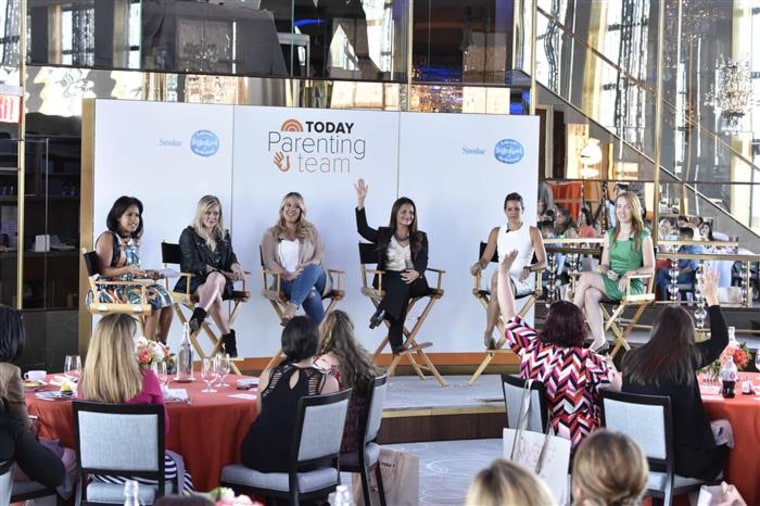 "My harshest mommy judge is me. ... If I can be kinder to myself, that gives me the strength to be kinder to others."
29. Take responsibility for your own part. (Haylie Duff)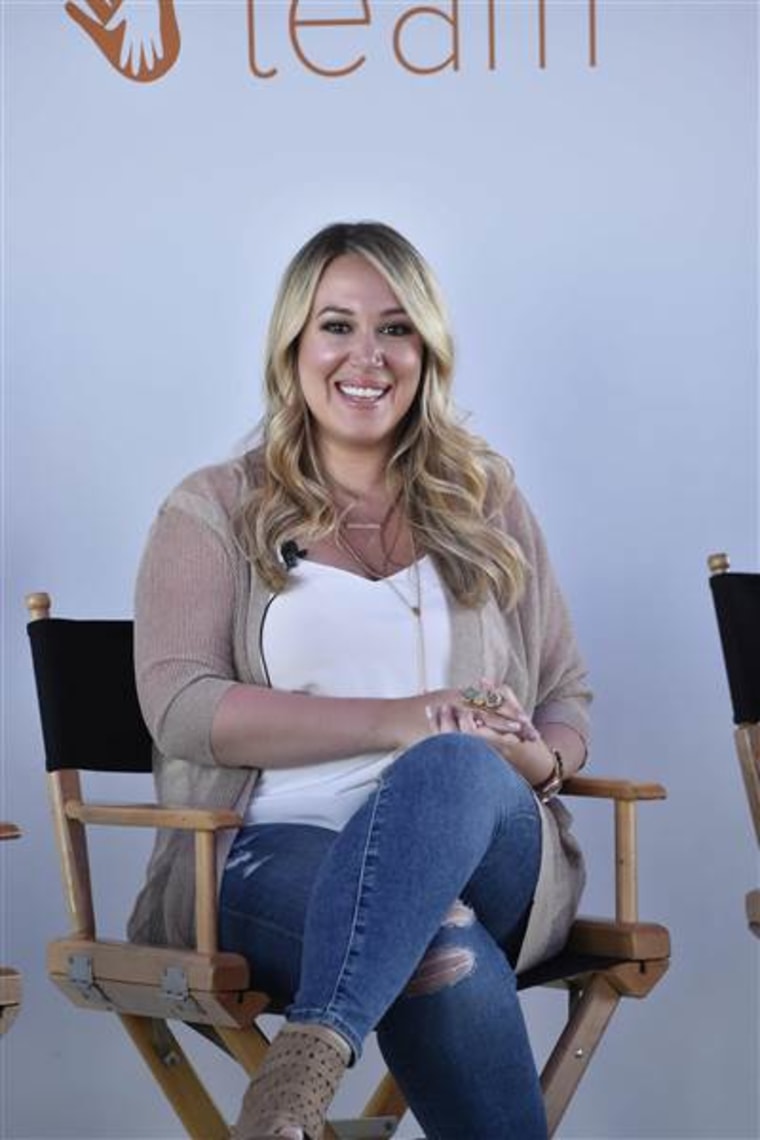 "I'm going to ... (take) responsibility for what I put out into the world, what comes out of my mouth, and the way that I judge people."
If you plan ahead, you might not freak out
30. Anticipate future awkwardness. (Christine Burke, Keeper of the Fruit Loops)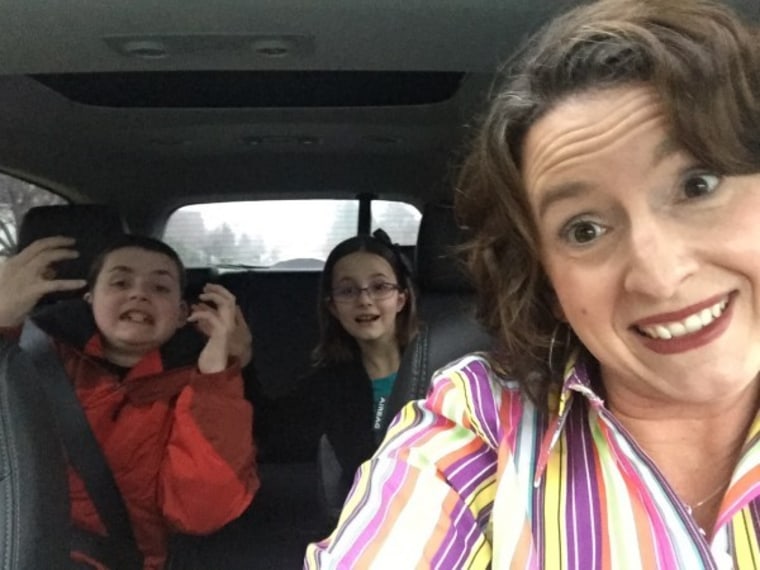 "I promise that you can come to me and ask me anything about sex. I will wear a poker face and I won't hyperventilate into a bag until you've left the room."
31. Mornings with kids are HARD — but a little forethought can help change their tune. (Rachel Macy Stafford)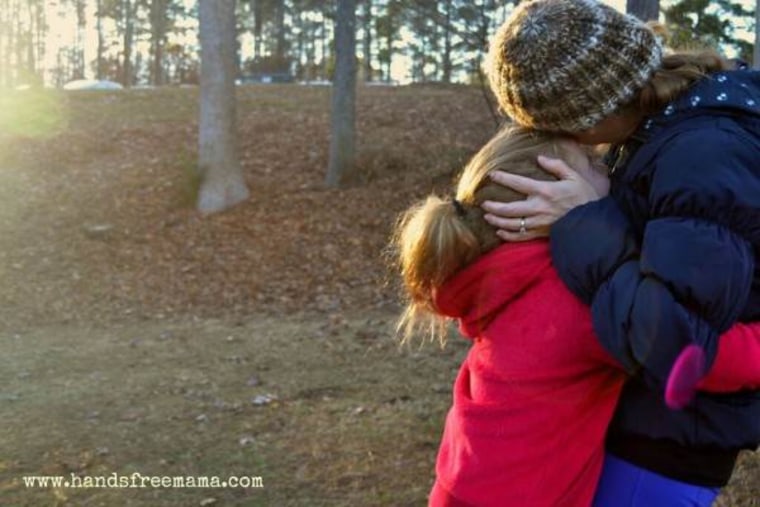 "Be especially generous with forgiveness in the morning hour. Don't be afraid to ask, 'Can we start over?' Do-overs are a priceless gift that cost nothing but hold great value."
32. "Safety first" is a good motto to remember. (Christine Burke, Keeper of the Fruit Loops)
"I promise that, someday, when you call me from a party, stone cold drunk, asking for a ride home, the only words you will hear from me are 'I'm getting my keys. Sit tight.'"
Silliness is contagious
33. Act like a little kid. (Angie Goff)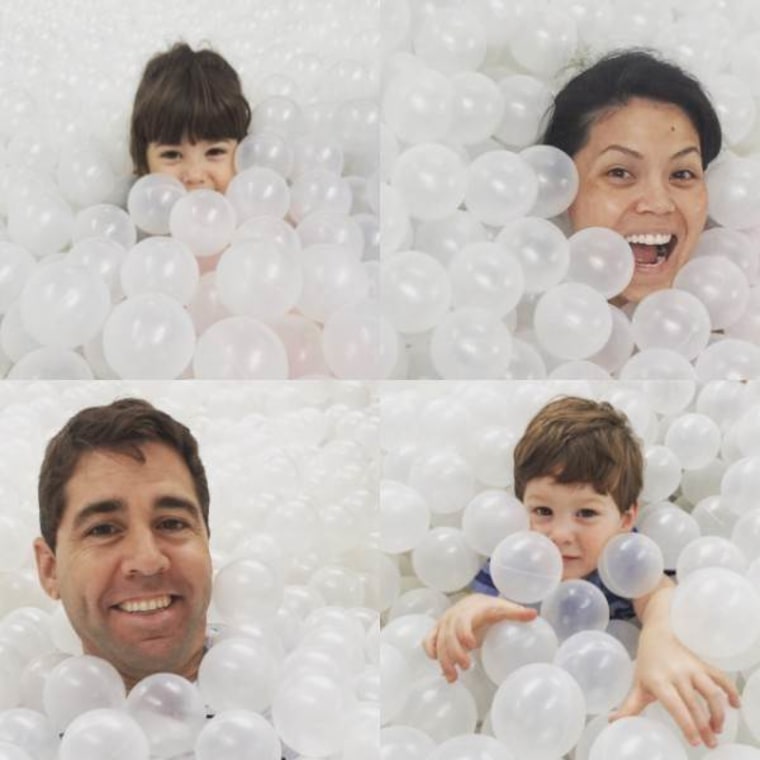 "When a giant ball pit came to (our area), I think I was more excited than my kids. In fact, I was the first to jump in! As parents we are programmed to be the authoritative voice, the rule maker and all too often the serious one. Look for ways to be a kid again."
34. Laugh with your kids as much as you can. (Oh, Honestly!)
"I want to stop thinking I need to be so grown-up all the time. I want to ignore the people who might look at me and roll their eyes, and ignore the people who don't share my particular style of humor, and I want to laugh. Little giggles; big guffaws; the silent ones that are accompanied by tears rolling down your cheeks; the ones that catch you by surprise and shoot snot out your nose. However it happens, I want to LAUGH!"
35. Don't be sooooooo serious all the time. (Jennifer Lizza)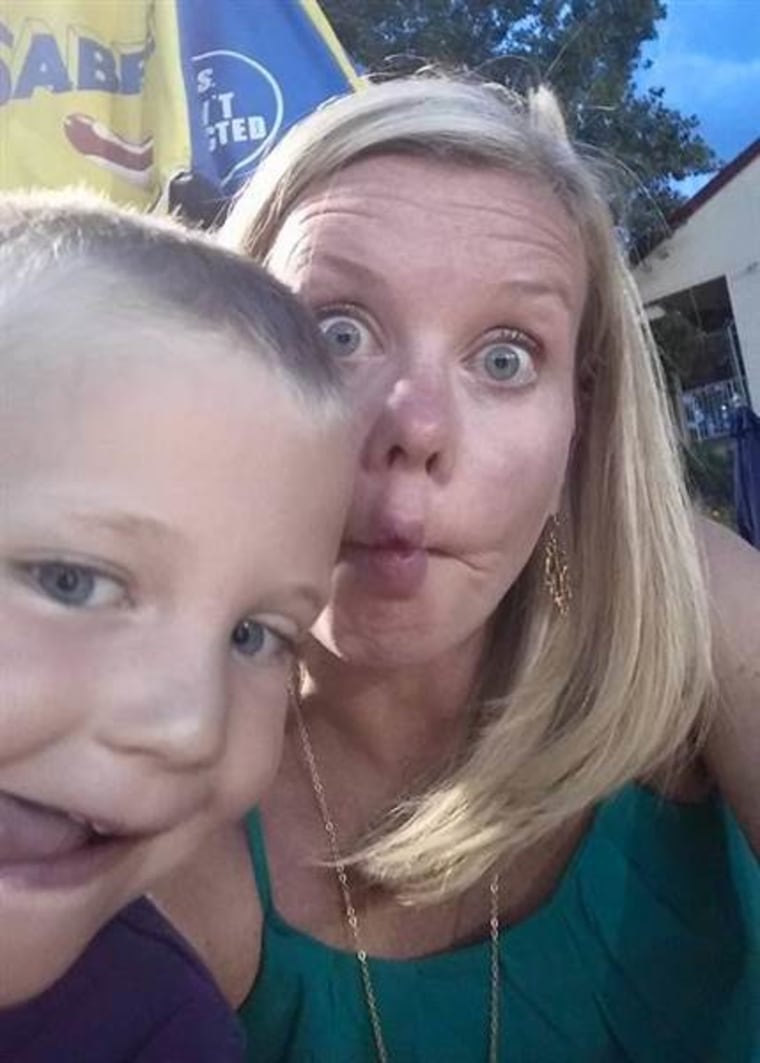 "Stop taking life so seriously. No, really, stop it."
We really can help each other
36. "Motherhood is a sisterhood." (Annie Reneau)
"Be there for moms who need a listening ear or word of encouragement. Motherhood is a sisterhood if we let it be."
37. We can help each other to worry less. (Siri Daly)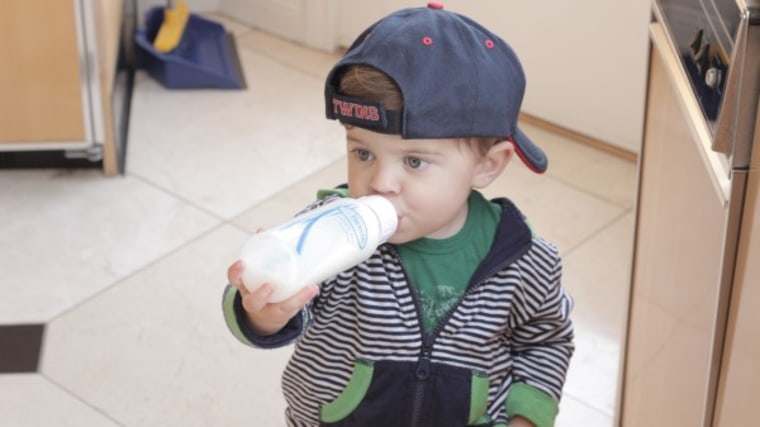 "Children WILL grow up, it's a certainty. So we can read the books about when they're supposed to stop drinking from bottles, and when they're supposed to be potty trained and so forth, but if it takes them a little longer to reach these milestones, why worry?"
38. Know when to "mind your beez." (Ripped Jeans and Bifocals)
"If you think someone's child isn't hitting their developmental milestones, mind your beez. Don't say stuff like 'Wow, my little Horace was potty trained by his first birthday' when you notice a Pull-Up peeking out of the waistband of a kindergartner's jeans."
39. "Being left out hurts: Moms, stop 'social engineering.'" (Lisa Barr)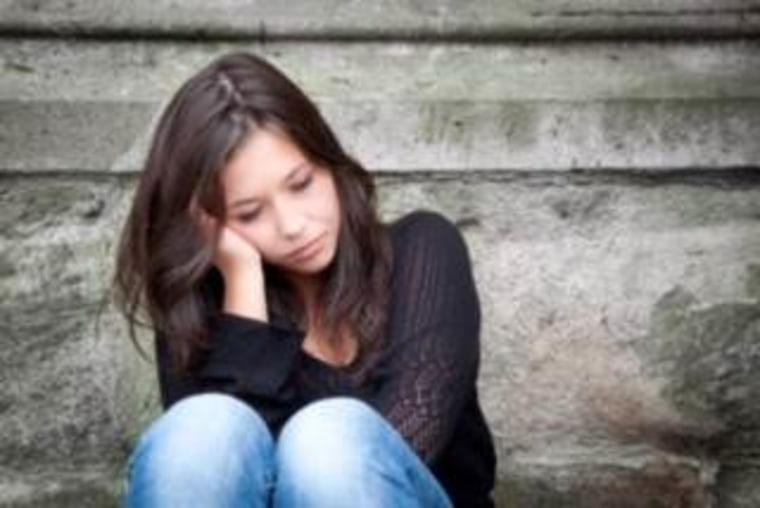 "Perhaps the most important lesson to teach and show by example to our children is the oldest and goldest one of all: Do unto others as you would have others do unto you."
40. Remember, life is a highway. (TODAY Weekend Anchor Sheinelle Jones)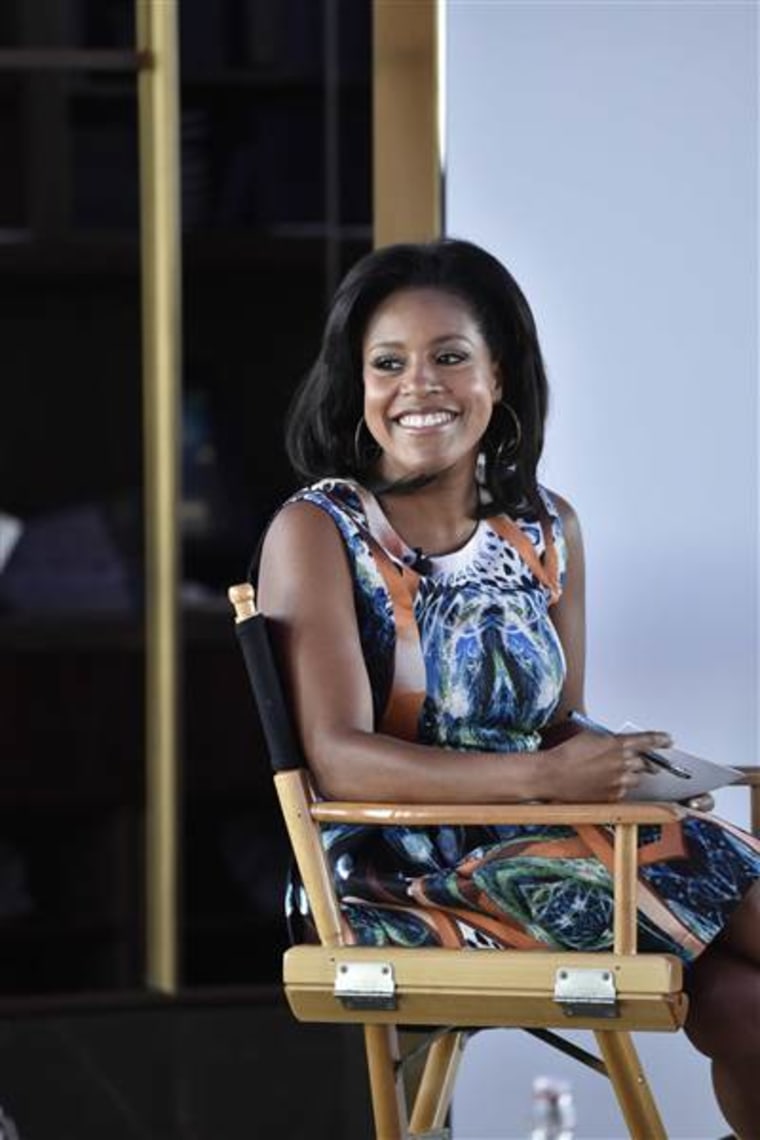 "We are in different lanes, but we are all on the same highway."
41. We're all in this together. (TODAY Parenting Team Editor Rebecca Dube)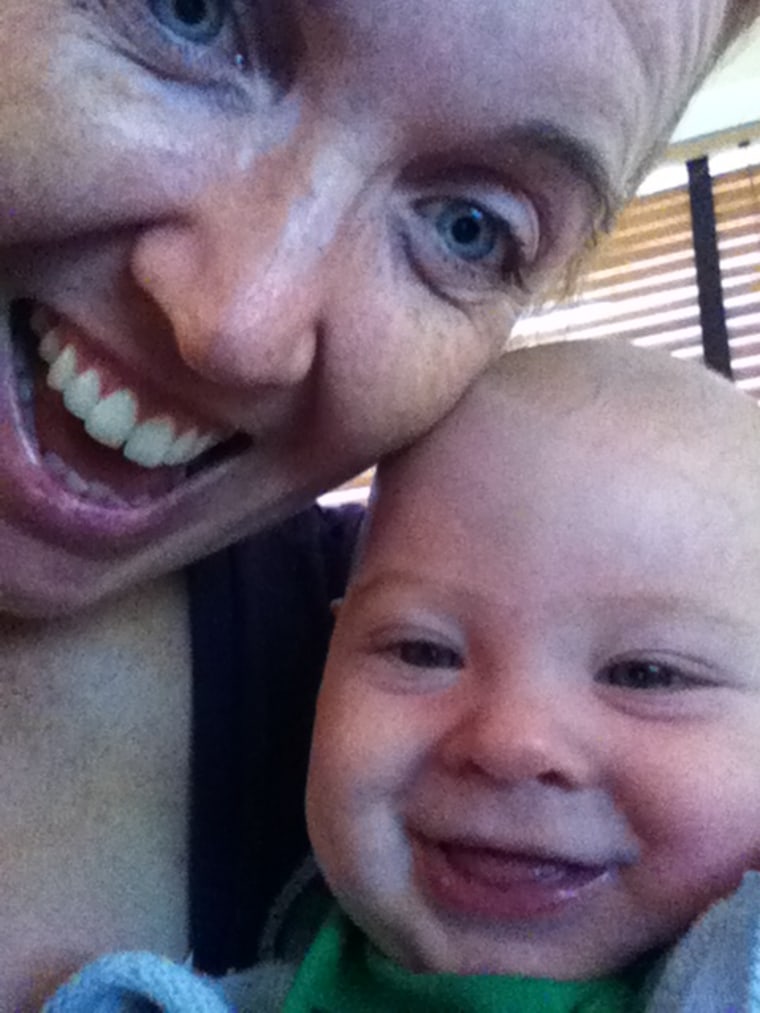 "That's one thing I wish I'd known when I brought my first baby home: How important community is when you have kids. If you have a question, someone has an answer. If you need a hug, someone is out there with open arms — at least virtually. Yes, making the decision to have a child 'is to decide forever to have your heart go walking around outside your body,' as Elizabeth Stone wrote. There's a bunch of us with our hearts walking around out there, and it feels better to realize we're not alone."
Follow TODAY.com writer Laura T. Coffey on Twitter @ltcoff and Google+ and learn about her new book, "My Old Dog: Rescued Pets with Remarkable Second Acts," at MyOldDogBook.com.