Happy birthday to the lovable, funny, genuine and inspiring Jenna Bush Hager! She is celebrating her birthday along with her hardworking, philanthropic, sweet and beautiful twin sister Barbara.
Over the past year, Jenna has given us countless reasons to smile, and here are a few of our favorites!
1. Jenna opens up about her touching bond with twin sister Barbara
"She's seen the best of me and the worst of me and she's been there for every single moment," Jenna said of her older-by-one-minute sister.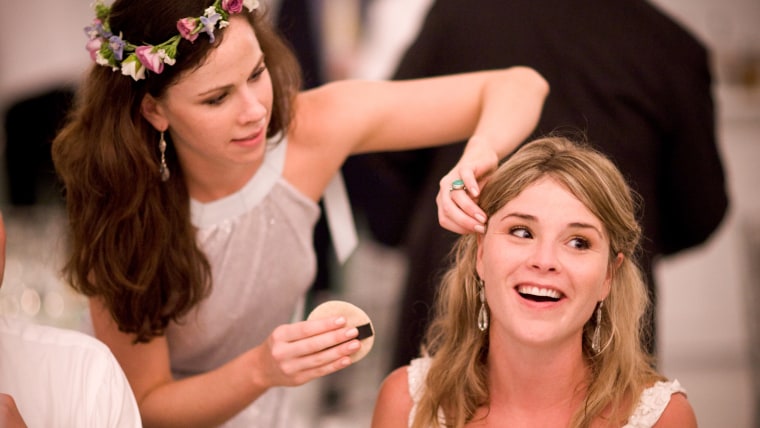 RELATED: Jenna Bush Hager, sister Barbara Bush share secrets of being a twin
2. She's still a daddy's girl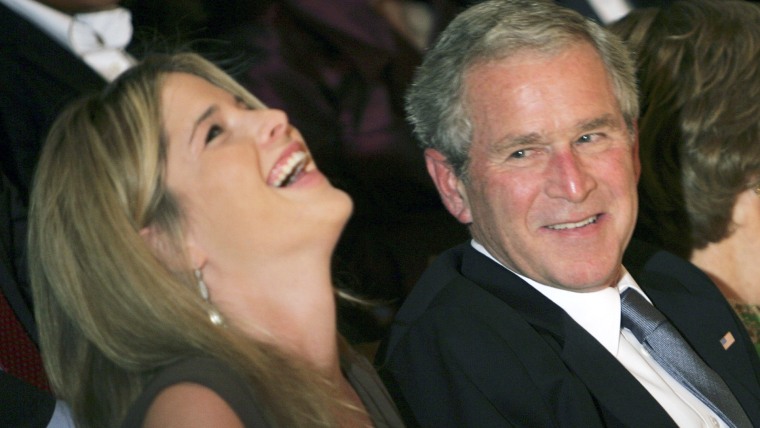 "He loved his little girl so much that I know those hours of uninterrupted time talking and listening are as precious to him as they are to me," she wrote for our TODAY Parents Community.
3. Jenna, husband Henry named baby Poppy after George H.W. Bush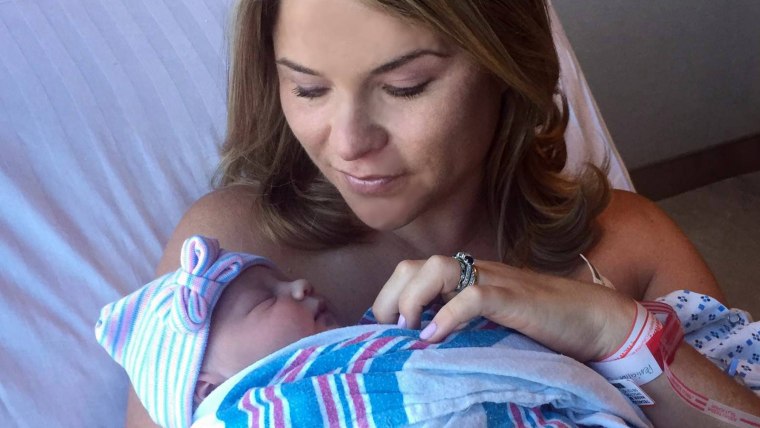 "We are proud to name her after a man we so adore," Henry told TODAY. Poppy's middle name, Louise, is in honor of Jenna and Henry's grandmothers' middle names, Louise and Lewis
RELATED: Jenna Bush Hager welcomes second daughter
4. Jenna's daughter Mila sings to baby Poppy
"Mila is loving being a big sister," said Jenna. "You never know how it's [the singing] going to go!"
5. Her complicated relationship with a breast pump
"I loaned mine to a friend. And she keeps writing me and saying, 'Are you ready to get it back?' and I'm ignoring the emails because I'm...not...ready," Jenna admitted.
RELATED: Jenna Bush Hager and friends share the ultimate breast pump horror stories
6. Jenna's not afraid to show us her emotional side
On her last day before maternity leave, Jenna cried tears of joy when her mom and grandmother surprised her by calling into the show.
Weepy, Jenna kept saying, "I can't handle this!"
7. Jenna and Barbara give grand-size love to George H.W. Bush
Jenna Bush Hager posted a picture of herself giving a smooch to her grandfather, along with her twin sister, Barbara Bush, during a family wedding last week.
"Thumbs up for spending time with this guy!" she wrote in the caption of the Instagram post.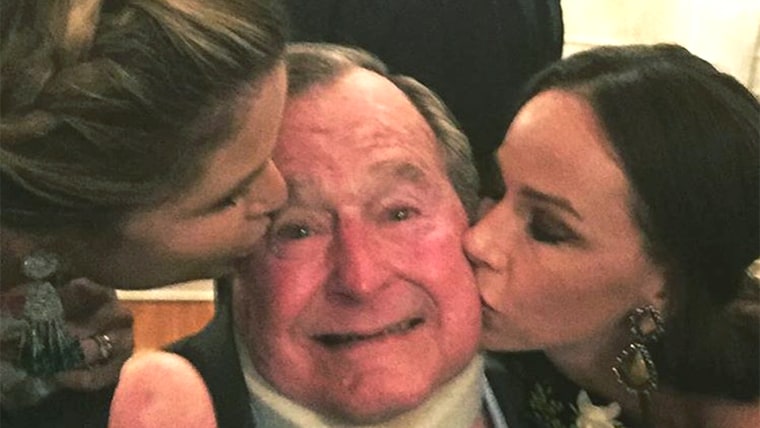 Happy 34th birthday Jenna and Barbara! The best is yet to come.
Follow TODAY Hope Dealer Kyle Michael Miller on Twitter.