They were just children when they hit it big in the '90s, and now Hanson is introducing their fans to the next generation.
The band of brothers is celebrating their 25th anniversary in the biz, and they're marking it with a new single, new video and a first look at Isaac, Taylor and Zac's big family performing all together.
The video for the catchy pop track "I Was Born" features 11 of their 12 children as the young ones lip-sync, dance and rock out like their dads.
"Featuring our own kids made sense because we knew they would share an honest performance," Zac told People of the clip. "We loved the fact that it added another dimension to the story of pursuing our dreams for the last 25 years."
It's always been about family for the Oklahoma-based trio.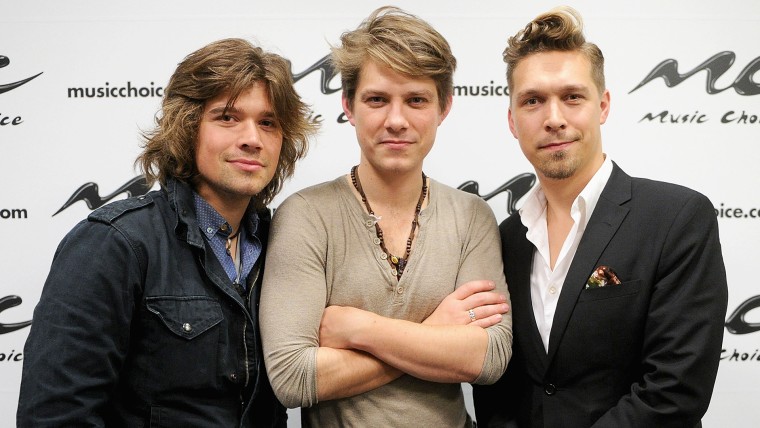 Now, as fathers, it's also about passing on important lessons.
"I want my kids to know that what I do is work," Taylor explained during a recent interview with TODAY. "It's fun, it's a great job, but it's work."
Of course, now the kids will know that firsthand after working on the video. And they might have more opportunities to see what the work is really like.
"All of my kids are learning to play instruments," Taylor told us.
"There is definitely musicality and artistry in the genes," Zac added. "So, we will see what it becomes."
RELATED