Baby, you look mahvelous!
Proving that you're never too young for a comb-over or a pompadour, an infant with abundant hair is starring in his very own hairstyles chart with a little help from his parents.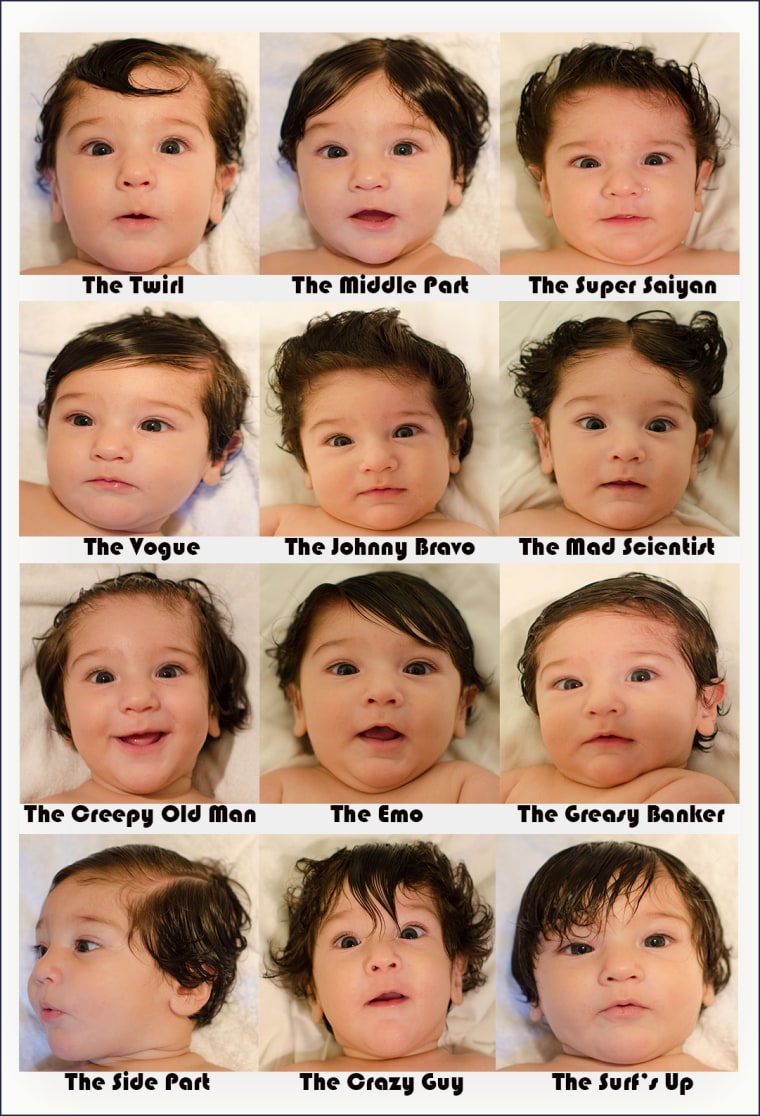 Mom Sahar Hafeez said people have been commenting about her son's Pasha fabulous mane since the moment he was born.
"The first thing his delivery doctor said was 'Wow, you've got a boy with a lot of hair.' The comments haven't stopped since then," Hafeez, who lives in Toronto, Ontario, told TODAY Parents.
"All sorts of things like 'He's making me jealous, I didn't have that much hair even when I was 18,' and comments about the heartburn I must have had while being pregnant."
The idea for the hairstyles chart came up during Pasha's bath time. It was easy and fun to mold his hair into different shapes, Hafeez said, noting that her husband had so much fun coiffing the baby that he thought it would be amusing to create a photo series of Pasha's various hairstyles.
Mom is partial to "The Vogue," a sleek 'do with a side part. Dad likes "The Johnny Bravo," with the bangs swept back and arranged high over the forehead. Pasha, who is about 4 months old in the photos, just enjoys whichever style is on his head at the moment because he's fond of all the attention, Hafeez said.
It turns out lots of people are fond of Pasha and his fabulous hair, too. Hafeez was amazed how popular the photo became after she recently posted it on Reddit.
"Pasha makes us laugh every single day," she added. "We thought it was really cute because it was our son, but it's nice to see others agree with us."
Wondering what hairstyle Pasha is sporting right now? "The Crazy Guy," Hafeez said.