Mark Zuckerberg knows how to "Max"-imize his workout!
The 32-year-old Facebook mogul strapped his 16-month-old daughter, Max, to his back and swept her away to the gym.
Zuckerberg took to Facebook to share a video of him exercising with his tiny workout buddy.
In the clip, the tech giant does several pull-ups while little Max remains latched in a harness to his back.
"As soon as I finish she yells 'More! More!' Easily the most demanding trainer I've ever had," Zuckerberg joked in the the post's comments.
Beneath that, he shared another video that found him hitting the floor to do pushups with Max still resting comfortably on his back.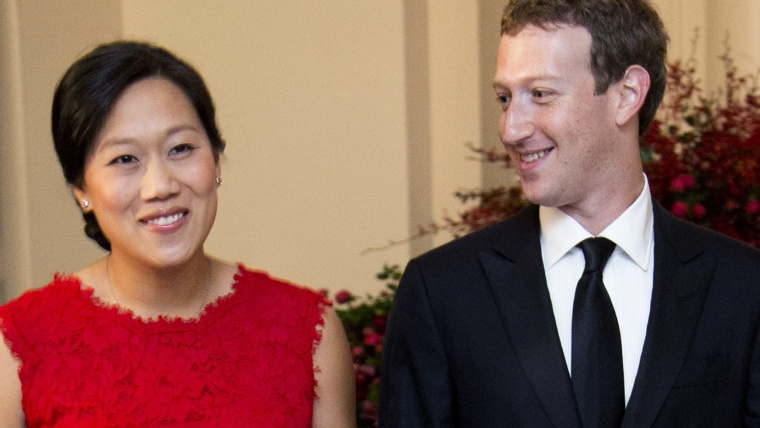 But Max won't be Dad's only gym pal for long.
Zuckerberg announced earlier this month that his wife, Dr. Priscilla Chan, 32, is pregnant with the couple's second child, another daughter.
RELATED: Mark Zuckerberg and his wife are expecting another girl! See his sweet announcement
In an emotional Facebook post, Zuckerberg said his dream came true when he heard he and his wife would be welcoming another little girl.
Said the grateful family man, 'I cannot think of a greater gift than having a sister and I'm so happy Max and our new child will have each other."