From her recent divorce from Gavin Rossdale to her far more recent dates with "Voice" co-coach Blake Shelton, Gwen Stefani's romantic relationships have been making headlines.
But in a new interview with In Style magazine, the No Doubt singer opens up about her most important relationships — between her and her children.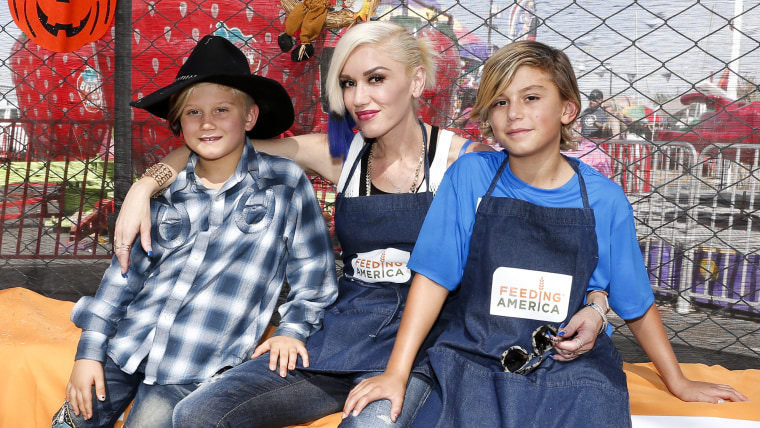 She and Rossdale have three sons together — Kingston (9), Zuma (7) and Apollo (20 months) — and while she's a natural at motherhood now, Stefani recalls when it wasn't so easy.
MORE: Our all-time favorite style lessons from Gwen Stefani
"In the beginning, I didn't want to think of myself as a mother," she said. "I was like, 'Wait a minute! Ain't no hollaback girl is who I am!' I had to learn to accept it."
It didn't take her long to do that, as she realized she was still the same woman, but "more" thanks to motherhood.
But that brief identity crisis wasn't the only tough time for her.
When she was working on No Doubt's 2012 album "Push and Shove," Stefani found it harder and harder to balance family demands with work demands — especially when her then-husband wasn't around.
MORE: Did Carson Daly know about Blake and Gwen all along? 'C'mon! I'm a loyal guy'
"I didn't tour at all," she explained. "But I did record the No Doubt album, which was super hard. I was torn the whole time. Every day I would take the kids to school, drive to Santa Monica, work on the album, and then I'd think, 'Oh my God, if I don't leave by 2:30, I'm not gonna get home in time for dinner.' And Gavin being on tour …"
"I'm not gonna say there weren't some incredible moments making that album," she added. "But it was a lot of knocking my head against the wall. A lot of struggle."
These days? Stefani assured, "I'm in a really positive place now."