It's been more than a year since NASCAR driver Brian Scott and Whitney Kay Scott walked down the aisle, but their magical day has been on repeat this week, as their heart-tugging wedding video went viral. The spark? Brian's emotional promise to "always hold your hand and skip with you down the street" to Whitney's young daughter, Brielle.
TODAY anchors tearfully shared the video of Brian's sweet vow in front of all their wedding guests to care for the toddler. Anchor Tamron Hall said the video — in which Brian vows to tuck Brielle into bed tightly at night and to show her how a woman should be treated through his relationship with her mom — was especially moving for her.
"When she looks at that later in life and fully understands…My family was blended and my stepfather came in and became my only dad – and what that does for a young girl, especially – to have that is so beautiful," said Hall.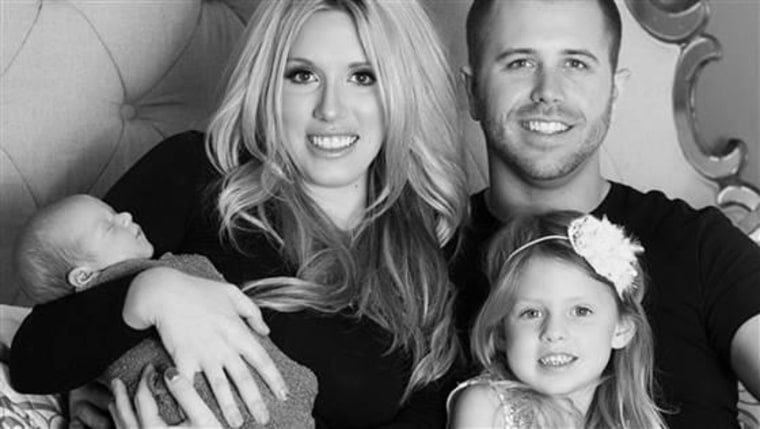 Brian, who lives in Charlotte, North Carolina with his family, told TODAY Parents that since marrying Whitney, their first year of marriage has been exciting. And Brian shared some special news with TODAY.
In November, they welcomed son Joseph.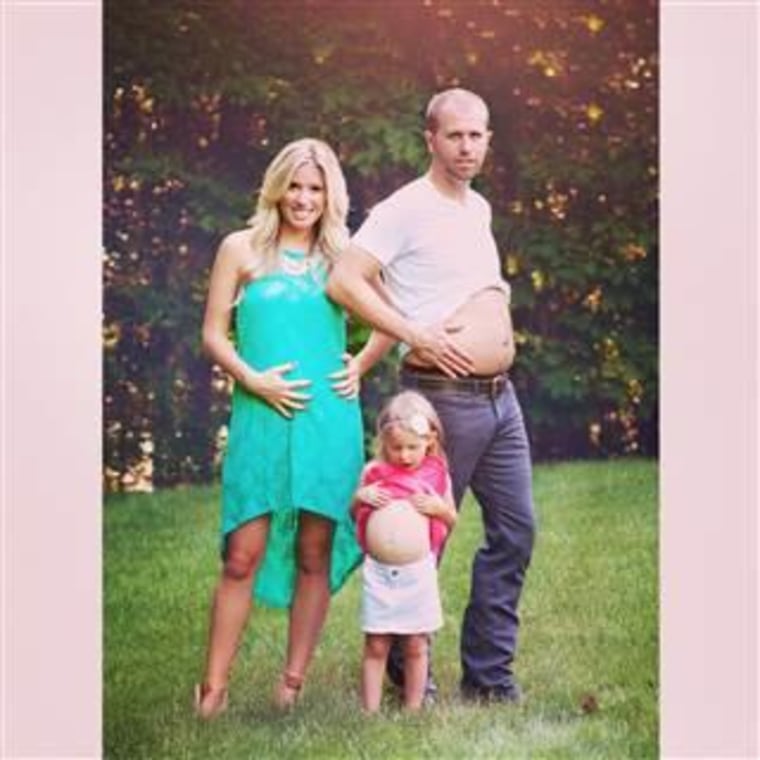 "She's been pregnant most of it," Brian joked about their newlywed year. "It's cool to have another member of our family and to grow and share our love. It's really special and it's been a great year."
Whitney, who took the year off from her modeling career to spend with her family, says she is still moved when she watches the video of Brian delivering his vows to Brielle, then 3, during the ceremony.
"Honestly, it was just cool to let everybody else see how much he loved her and to let their relationship shine. As a (single) mother, it was hard and I was worried that I would never find anybody again—especially to love her, too. I knew it already—I knew the love that they had —but it just shocked me to see it play out in front of me," said Whitney.
Brian says he wrote the vows himself, after not being able to sleep one night leading up to the wedding, adding that because he's always been close with Brielle, there was never a question in his mind that he'd say vows to her during the ceremony.
"The thing is, so often people consider women that might have children from a previous relationship as a negative thing when in all actuality, I really feel like it's a positive. You're getting not just one person who loves you – you're getting two," he says. "If you nurture it in the right way and you commit to it, it's a welcome addition and a positive thing in so many ways – that's what I wanted to show," he said.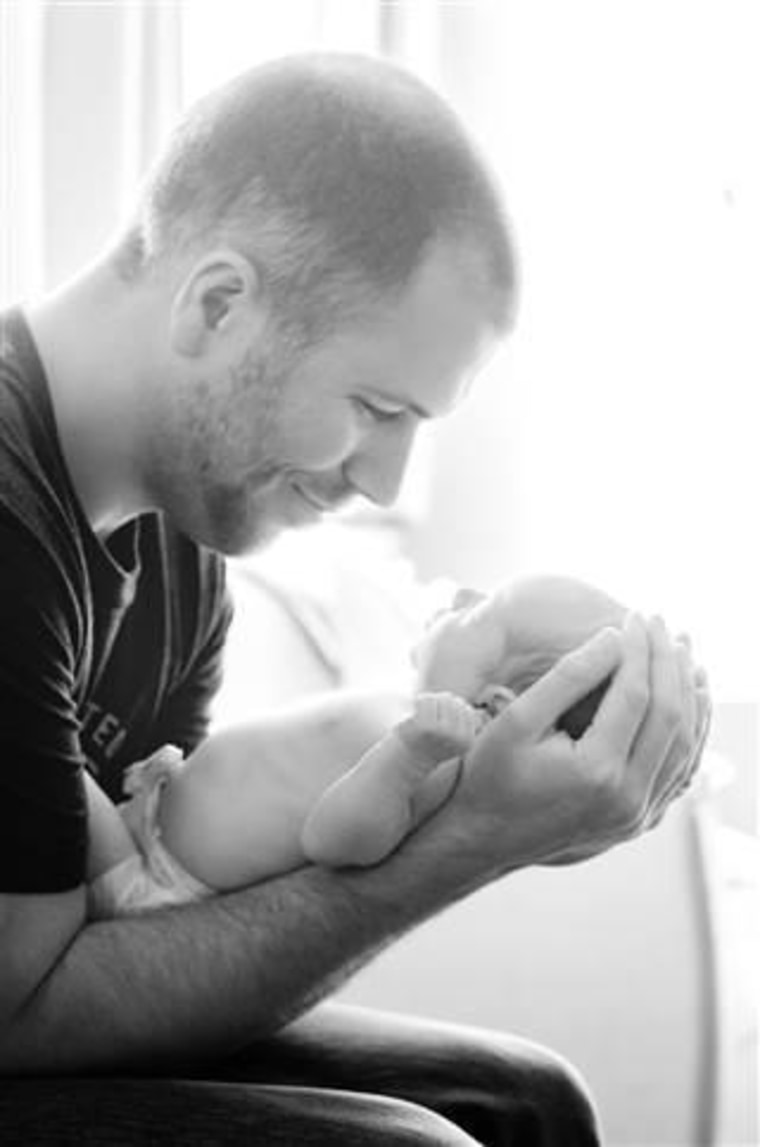 Ron Deal, an author and the director of the FamilyLife Blended Ministry, says shows of commitment like Brian's are a wonderful way for stepparents to let children know that they are committed not just to their new spouse, but also to their new family.
"With a child of any age, it is really important for the child at some point to hear that the step parent is committed to the child. When a stepparent says to a child clearly and with a great deal of commitment in their heart, 'I'm committed to you. I want to know you. I want to love you. I want to have a relationship with you' – it doesn't mean that they instantly have a committed, trusting relationship, but it at least helps the child see that this person is for them and is on their side. That is a huge step for them beginning to figure out how to do life together," said Deal.
Both Brian and Whitney agree that Brielle is adjusting well to their new life together, and loves being a big sister to Joseph.
Brian says he's been surprised by the viral response to his vows.
"They did turn out beautiful, but I still don't know the right way to convey the feelings that I have for my family—for Whitney and Brielle and now Joseph. I feel like no words really do it justice."
This article was originally published Feb. 27, 2015 at 5:04 p.m. ET.