Every year on August 4, Aleece Geist honors the birth of her late daughter, Zentaviah West.
The 5-month-old, affectionately referred to as Zen, died suddenly on January 1, 2014, after being hospitalized with an ear infection.
In celebration of the baby's short life, Geist's family and loved ones gather yearly at Riverside Park in Menomenie, Wisconsin, to light paper lanterns and release candlelit boats into the river.
But this year, on what would have been Zen's fourth birthday, Geist, 29, never made it to Riverside Park.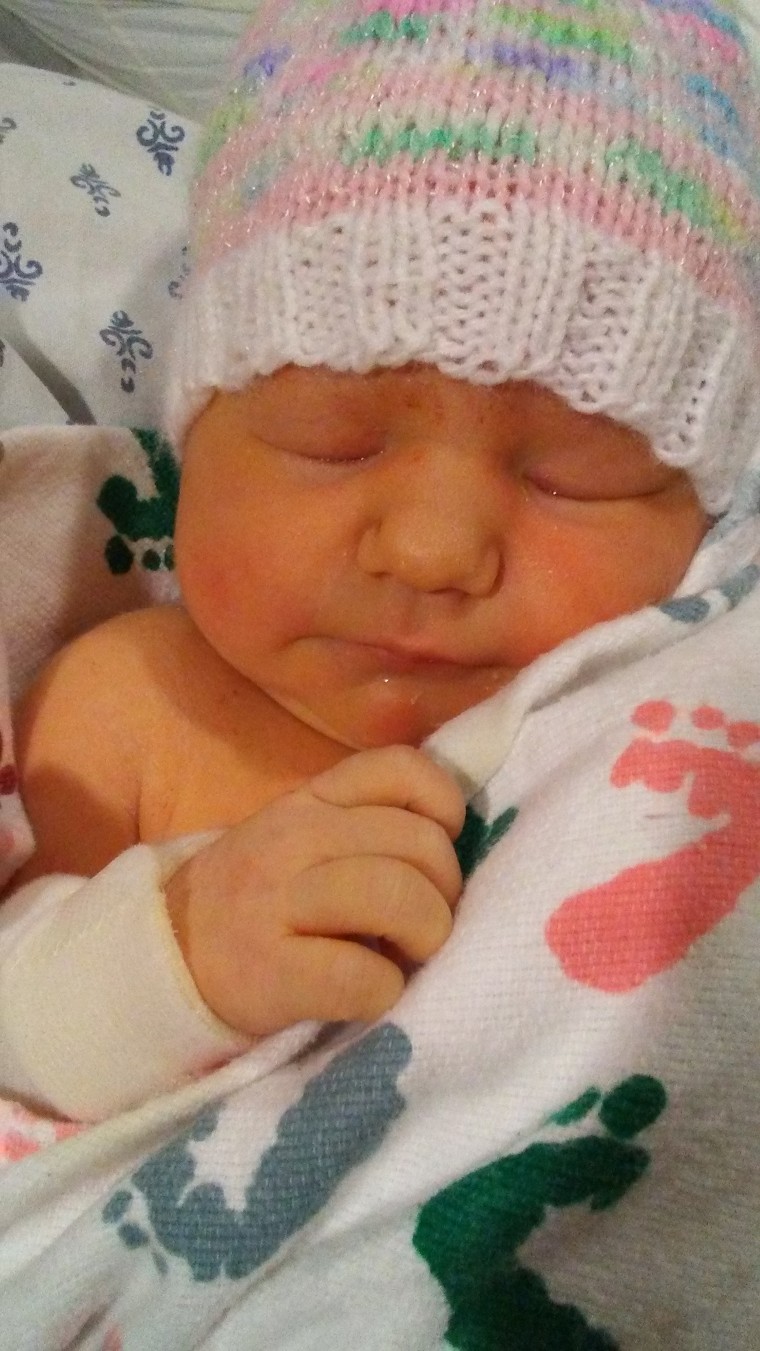 Geist's boyfriend, 24-year-old Cassidy Rector, took her to the hospital shortly before the memorial.
She'd been suffering from extreme fatigue and abdominal pain throughout the day. Several hours later, they emerged from Mayo Clinic Health System-Red Cedar hospital with an extra bundle in tow.
After a pregnancy that went unnoticed both by Geist and Rector, the couple welcomed 6-pound, 7-ounce baby Mira Rector into the world.
She was born four years to the date after her older sister.
"it was complete and total breathtaking shock — during and after we found out we had a baby coming," Rector told TODAY.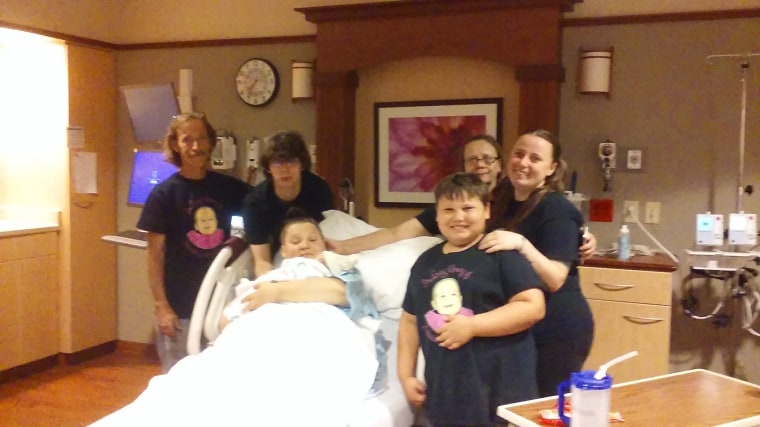 Geist is no stranger to pregnancy. Before Zen was born, she has a son, Zekeiah Geist, now 8.
But this pregnancy was different. Geist said she noticed no symptoms during the nine months she was pregnant, an anomaly Geist and Rector attribute to Mira's incredible calm.
"Mira is an absolutely perfect baby out of everything," Rector told TODAY. "She is completely calm and content. It feels like at least for the moment that she's being this amazing for us, as if she knows we weren't prepared for this at all."
Although the couple felt completely unprepared to welcome a new baby, Geist said she wouldn't have had her pregnancy any other way. After losing Zen, Geist never thought to have another child.
"If we had known Mira was coming, I think it would have been a lot scarier for me," Geist told TODAY. "I never knew what I would do with another child or how that would go because of what happened with Zen. That's one thing, I'm glad i didn't have to sit and think about it for nine months."
A happy baby, Zen was just beginning to discover the world when she fell ill at 5 months old. After a brief hospitalization for an ear infection, she was sent home. She passed away in the night from undetermined causes.
Although she was only in Geist's life for a short time, Zen lives on in the memories of family and friends. And yearly memorials have greatly helped with the family's grieving.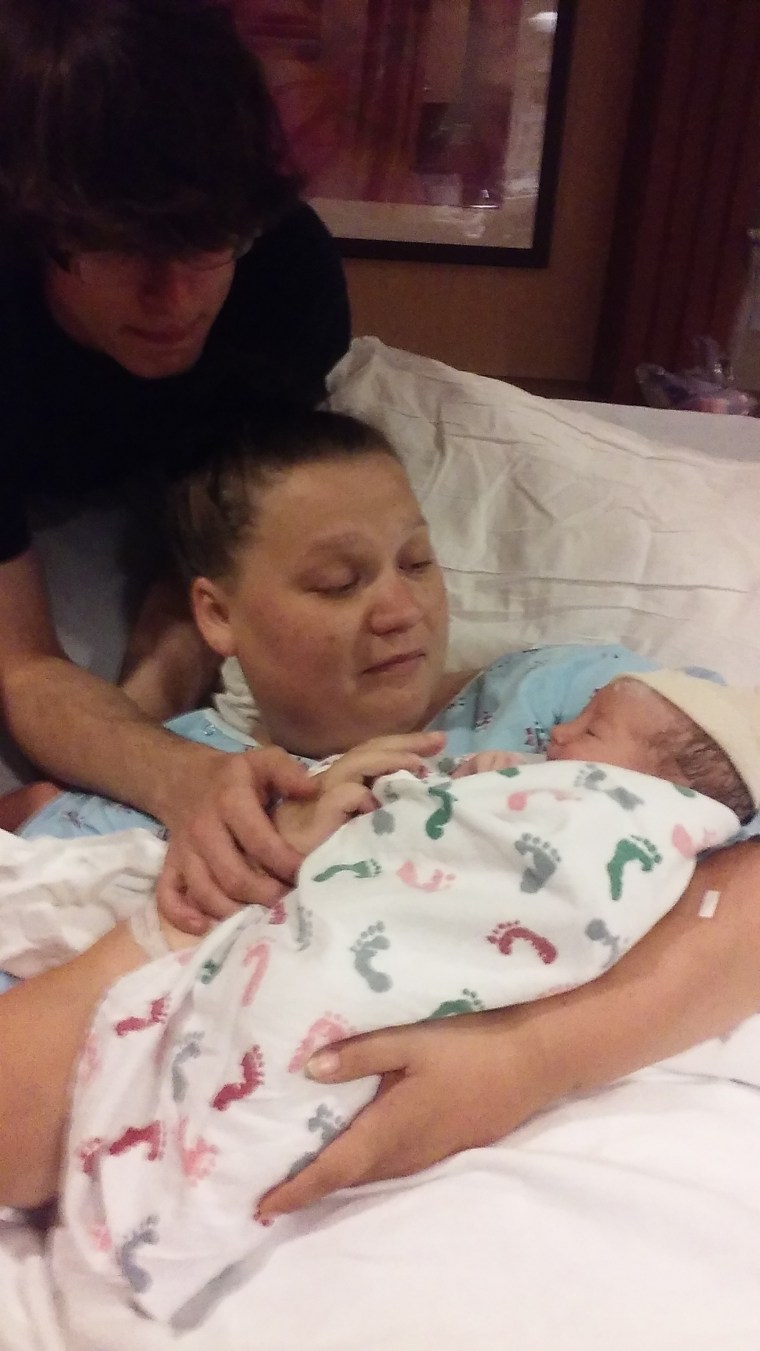 "I kind of just fought through it on my own, but celebrating Zen every year on her birthday definitely helps," Geist told TODAY. "I try to keep it together every day except that day."
Geist and Rector never made it to the park for Zen's memorial this August because of baby Mira.
They decided to postpone the annual gathering until September 3, when it will function not only as a memorial, but also as a baby shower.
In the future, Geist anticipates it serving as a party for Mira, too. But Geist has no intention of excluding Zen. The couple will always think of their lost little girl as part of the family.
The serendipity of Mira's birth is not lost on Geist. Although she said she cannot fully understand or explain it, she sees it as a miracle.
That's why Geist and Rector decided to name their baby girl Mira, short for miracle.
"I guess it was just meant to be, I don't try to give it a reason," Geist told TODAY.