/ Source: TODAY Contributor
The video is barely half a minute long, but for parents, it might just be harder to watch than any horror movie. Baby Riley Hughes, just over a month old, coughs an agonizing dry bark, struggling against the whooping cough that would take his life.
(Warning: This video contains content that may be upsetting.)
Riley was just 32 days old when he died last March 17 in Perth, Australia. He was a month too young to receive the whooping cough vaccination himself. Had his mother, Catherine, been pregnant in the U.S., she would've been offered a whooping cough vaccine during her pregnancy to help protect her unborn son, but in Australia, that wasn't mentioned to her.
Now Catherine and husband Greg Hughes have changed that for their country, in memory of the son whose short life they will treasure forever.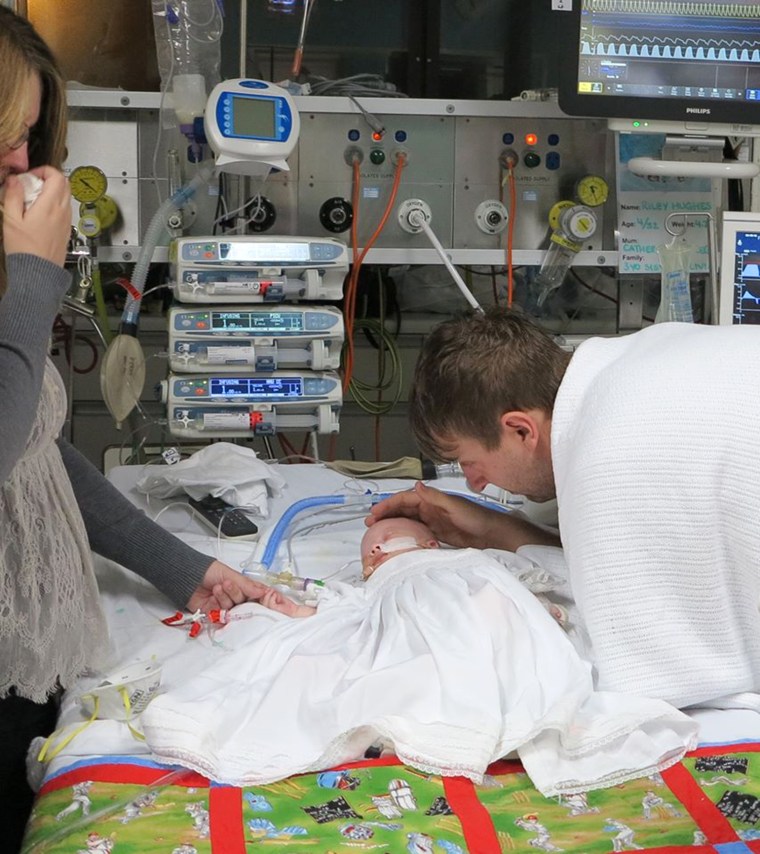 "When he was sick in hospital, I discovered that the USA, UK and a few other countries were offering pregnancy vaccination against whooping cough, which means that babies are born really well protected against the disease," Catherine told TODAY. "I was devastated that I wasn't offered this in Australia, so we went public with our story and now all Australian women can receive a free whooping cough vaccine during pregnancy."
Getting to that stage, however, meant sharing a video that was taken originally just for doctors to see, and that Riley's parents know isn't easy to view.
"It was a difficult decision to release his videos," Catherine told TODAY. "I decided to release them in the hopes that more parents could be made aware how serious the disease can be in babies too young to be vaccinated, and how there is now prevention available."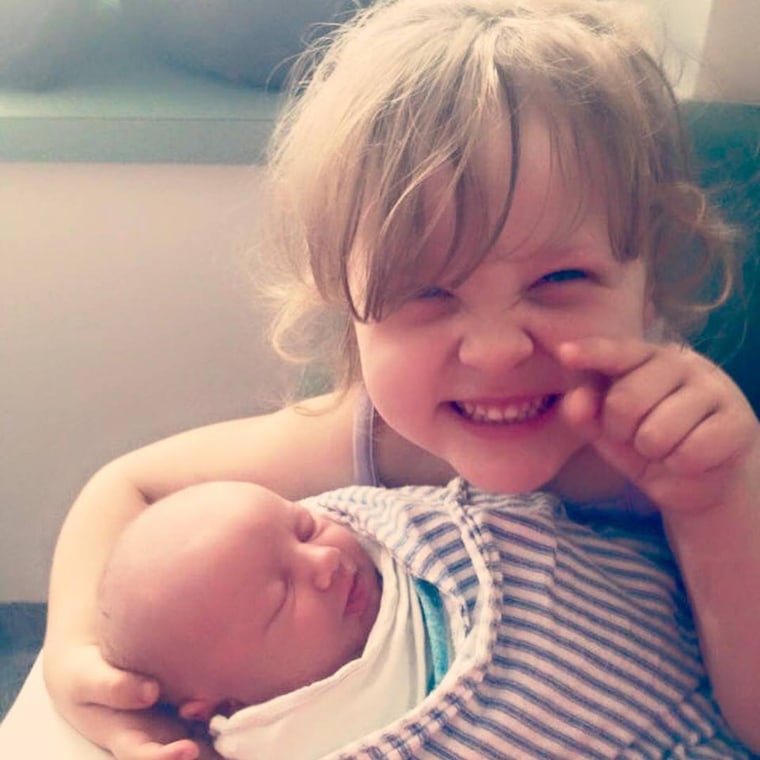 The Hughes family continues to promote immunization on their Facebook page, "Light for Riley." Catherine tells TODAY that public reaction has been heartening. "We've had a really positive response to his videos. ... Many parents didn't know about pregnancy vaccination, and said that they were going to organize to have one in their pregnancy to protect their newborn."
Riley's sister Olivia still talks about her baby brother daily, Catherine writes on the page. And readers note that Olivia can always speak of her brother's short life with much pride.
"Your little girl will always remember her little brother was the one that woke Australia up to how important immunization is to our babies," wrote Facebook user Jo-Anne Robson. "He will always be missed and remembered, by not just his family, but many Australians."
You may remember a similar video from another Australian mom. In November, TODAY wrote about Rebecca Harreman, who shared disturbing footage of her son, then-4-month-old Austin, who also had whooping cough. Austin had received his first vaccination but was too young for his second when he came down with the disease. He has since recovered after a long battle. Whooping cough cases have spiked in various parts of Australia, as well as in some areas of the United States.