/ Source: TODAY Contributor
Ji Lee, a designer in New York, was worried about his father. Ever since his grandkids had moved away, his dad, Chan Jae Lee, seemed to lose his spark, spending his days watching mindless TV.
So Ji had an idea: He remembered that when he was a child, his dad loved to draw. He proposed that his dad could create a daily drawing and his more tech-savvy mom could post it online to show the grandkids. The Instagram account, "Drawings For My Grandchildren," was born.
At first Chan Jae, 75, resisted.
Never miss a parenting story with TODAY's newsletters! Sign up here
"He didn't see the purpose of drawing and what's more, he didn't see the meaning of sharing it on Instagram. Eventually, he gave in," Ji, 45, told TODAY Parents. Chan Jae lives in Brazil; Ji lives in New York and his sister and her two sons, Jae's grandsons, live in Korea. "He didn't know what to draw initially. We told him, 'You can draw anything!' But that's really difficult for any creative person."
Chan Jae drew pictures, but reluctantly — and then Ji's son was born, and his dad travelled to New York to meet Astro, the new baby. He fell in love. He also realized that he wouldn't be around forever — and his drawings took on new meaning.
"I explained the reasons he should do it: drawing for his three grandchildren — and he saw a very specific purpose. It's not just drawing for drawing's sake, it's not just sharing for sharing's sake. It's for his grandchildren," Ji said.
Now, Chan Jae draws photos inspired his grandchildren…
His own upbringing in Korea…
His grandson's interests…
And his local walks in Sao Paulo.
Ji Lee created a short video about "Drawings for my grandchildren" — one that has now been viewed more than 4 million times on Facebook. Ji works for Facebook, which owns Instagram — but he promises that his dad's account, and the viral video about it, are not a publicity stunt. Instead, he says, it's a genuine connection that he hopes will inspire other families.
"We've received hundreds and hundreds of messages from people around the world who said, 'Your story has inspired me so much and made me think about my parents who are also old,'" Ji said. "They used to draw and paint and now they don't do anything; they have no idea how to use the new technology, but your story has inspired me to teach my dad how to use Instagram. I'm going to tell him to pick up his brush again.'"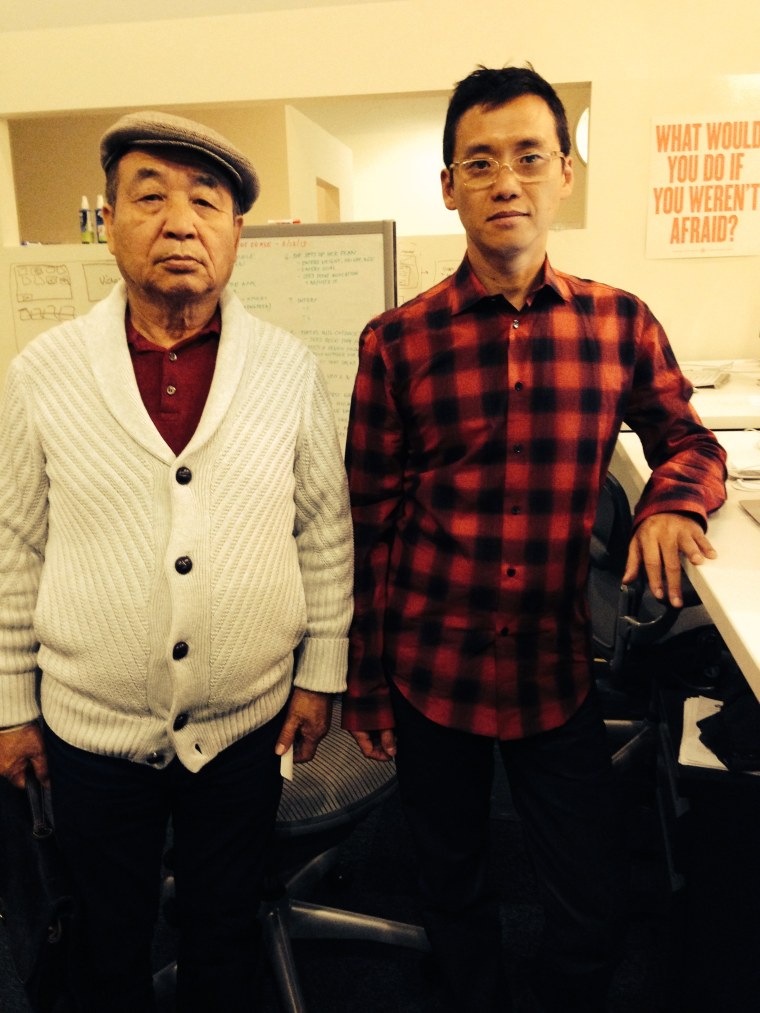 Related: How Norah, 4, and Mr. Dan, 82, became best friends
Now, people from around the world are asking for prints of Chan Jae's drawings; Ji is working on a website to sell them, and discussing with his family about what to do with the money. After buying a plane ticket for his father to see the grandkids, they want to donate part of the money to a cause — ideally a charity that benefits the art, children or the elderly.
"I want the message to be that anyone can teach their parents or grandparents how to use technology," Ji said. "It can connect the family again."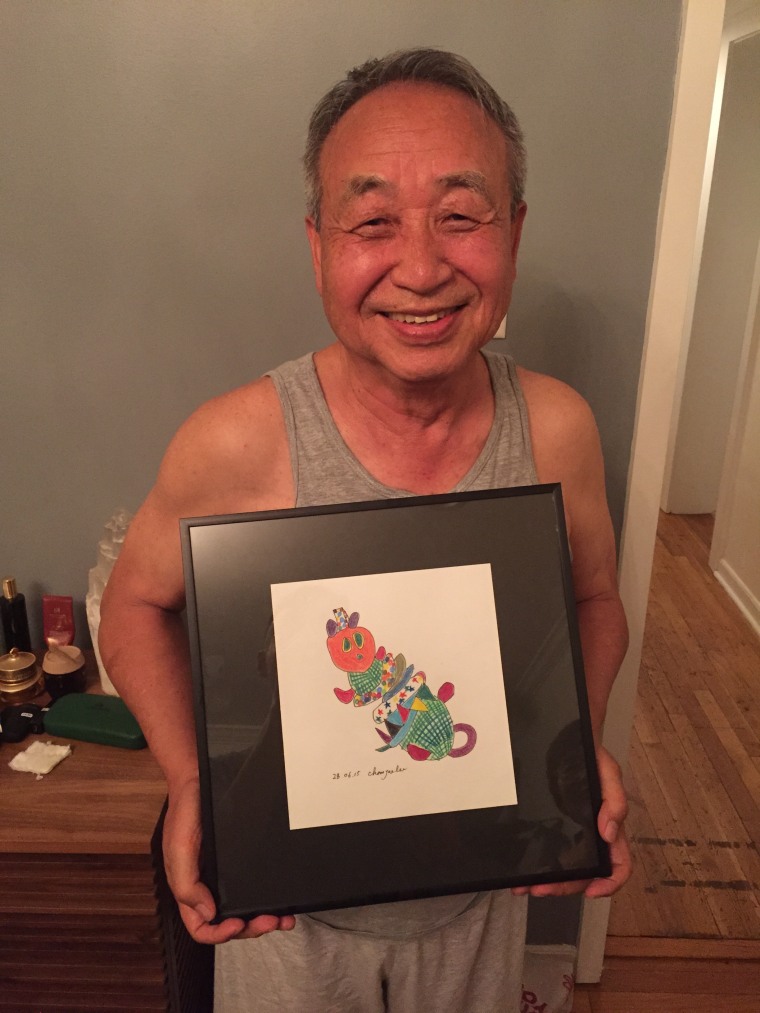 Follow Chan Jae at @drawings_for_my_grandchildren on Instagram.