The date on which a child meets his adoptive parents is one that many families like to honor each year, much like a birthday. And in a growing number of American homes, it even has a special name: "Gotcha Day," as in, "the day I got you," or the first day parents spent with their adopted son or daughter.
Some celebrate with a "happy Gotcha Day" cake or give a small present, like a keepsake for their adopted daughter's charm bracelet. Others go out for a nice dinner, invite friends for an "adoption day" barbeque, or take a special family photo. Over the past few years, the idea has been gaining steadily: there are "Gotcha Day" greeting cards, "Gotcha Day" boards on Pinterest, and personalized "Gotcha Day" souvenirs. Honoring the actual day the family met, parents explain, normalizes adoption and reaffirms their unique commitment to their adopted child.  
But "Gotcha Day" has its share of critics, too. And what might seem like a benign way to mark a family's union with their new child is a source of growing controversy within the adoption community.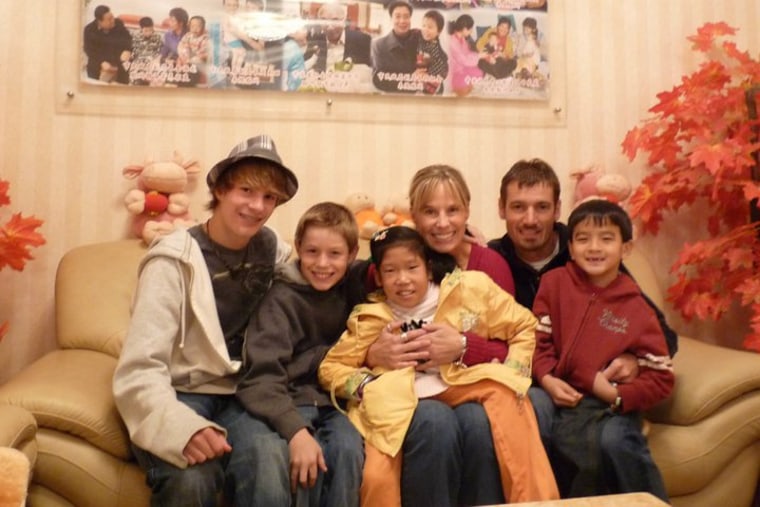 While plenty of parents love celebrating the moment their adoptive son or daughter was placed in their arms, there are those who believe "Gotcha Day" demeans the adoption process — and unilaterally focuses on the adult's experience of events. As kids get older, adoption experts also worry that emphasizing the date may heighten or trigger deep feelings of loss for a teenager or young adult.  
"I'm sensitive to how someone might misunderstand the term if they just hear it on its own," said Amy Rogers of Bellevue, Wash., who adopted her 14-year-old daughter, Camryn, in 1999, and has been celebrating "Gotcha Day" ever since. "But they have to see a family celebrate or live it to understand that 'Gotcha Day' is an important part of an adopted child's story. That day is as much of a miracle as birth."

As she always tells her daughter: "Of all the millions of babies in China, something brought us to you and you to us." And with that in mind, the Rogers mark October 4th every year, the day Amy, her husband Jeff, and their oldest biological daughter Lauren, now 23, met their 10-month-old baby in Hunan, China.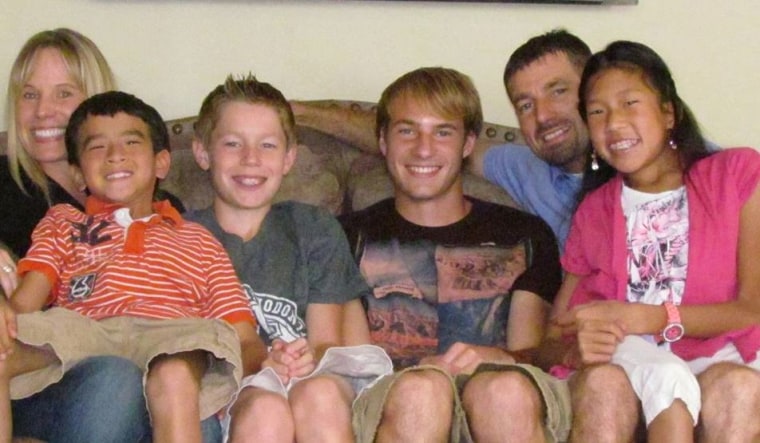 For many adopted children, it's particularly salient to do something on "Gotcha Day," Rogers points out, because it is a "firm date in history," whereas Camryn's exact birthday, for example, is fuzzier. Like numerous families who participate in international adoptions, the Rogers' documentation from the Chinese government stated their little girl's birthday is Nov. 1, 1999 — the same birthday given all babies in their adoption group (presumably the first day of the month that a child was "found" or brought to an orphanage).  
But one of the serious problems with "Gotcha Day," according to Judy Miller, an adoptive parent educator in Indianapolis, Ind., and author of "What To Expect From Your Adopted Tween," is that adoption, by definition, can't occur without loss and abandonment. "Gotcha Day" can heighten those feelings as children age, Miller says.
She describes the memory of her own daughter, now 16, being placed in Miller's arms — a stranger — for the first time in China. "At 9 months, she was so frightened," remembers Miller. "She was shivering and shaking, and my husband and I knew we would never celebrate this moment of visceral pain for our daughter."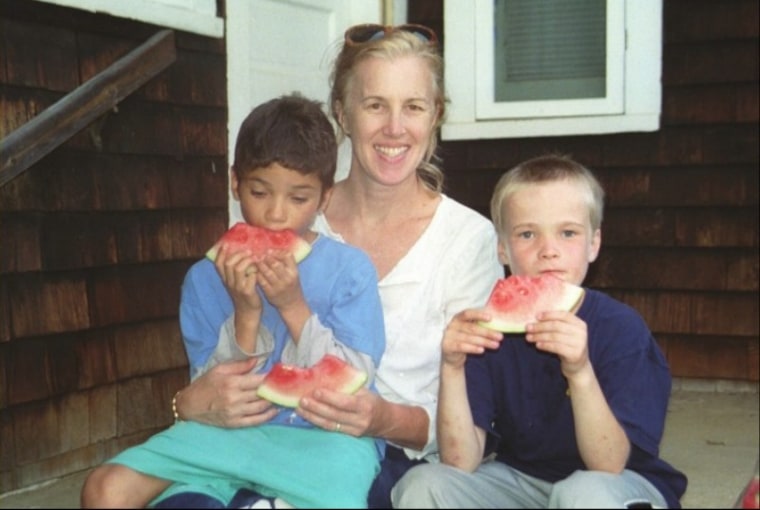 For Karen Moline, a Parents For Ethical Adoption board member, the word "Gotcha" is deeply insulting, especially in light of unethical international adoption agencies. No matter how pure your dreams of being a parent are, Moline reminds people, "a child just isn't something to be gotten like a car or a computer."

A family's first day together can be both exhilarating and frustrating, concedes Margaret Schwartz, author of "The Pumpkin Patch: A Single Woman's International Adoption Journey" and a Falls Church, Va., adoptive mother of two boys, ages 11 and 12, from the Ukraine. Yet she still believes adopted families should embrace the idea of "Gotcha Day" and celebrate together on a single date. In 2005, Schwartz helped establish an international "Gotcha Day," on Sept. 15 to promote adoption awareness.
For the Cunningham family of Shawnee, Kan., there are two "Gotcha Days" to celebrate each year, for their adopted son Reed and adopted daughter Cate, both from China. And controversy aside, the day is about their adopted children's experience of events.
"Because she was almost 10, finally being adopted was enormously important to my daughter," says mom Robyn Cunningham, who also has two biological sons. "All of her friends had already been adopted, and she was the very last one of her group in the Chinese orphanage."
So when they celebrate "Gotcha Day" in their home, Cunningham explains, it's to symbolize the joy their daughter felt when she "got the family she'd been waiting for."
Jacoba Urist is a health and lifestyle reporter in New York City. Follow her on Twitter @JacobaUrist.