At 10 months old, this young cameraman likes to people watch, look up at planes streaking across the sky and stare at big, stuffed animals.

He's also giving his parents remarkable insight into life from a baby's perspective thanks to a popular gadget perched on the top of his head.
When Edward Wagner and Kristin Wagner found out their son Braydon had to wear a cranial band – a helmet designed to treat a flat spot on an infant's head – the parents decided to embellish it with an unusual accessory: a GoPro camera.
Like many outdoor enthusiasts, the Wagners are fans of the ultra-light devices, which capture the world from the wearer's point of view.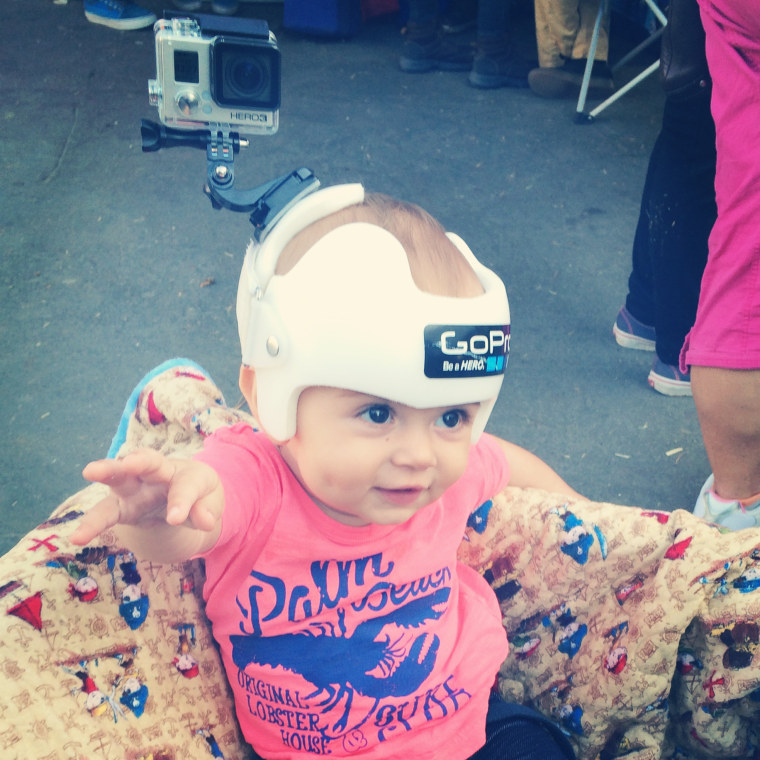 "I put my GoPros on everything so when I said let's put a GoPro on the baby, she thought it would be a great idea," Edward Wagner, 40, told TODAY Parents about the plan he came up with his wife.
"We're seeing the world through Braydon's eyes -- seeing what our baby sees."
The couple, who lives in Costa Mesa, California, has been "surprised and fascinated" by the footage. The camera is not a permanent addition to Braydon's helmet but is attached to it once a month or so during special outings, like when the family recently went to a local fair or explored New York or watched a car race. It faces in the same direction that Braydon faces, so it records whatever catches his attention.
"You end up learning a lot more about your baby," said Kristin Wagner, 30.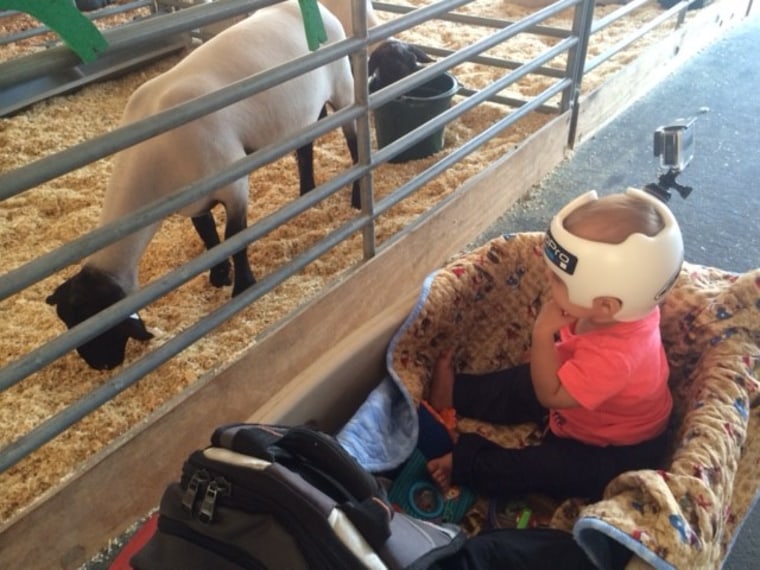 The parents learned, for example, that Braydon loves to watch planes and birds, and likes to look up at the sky much more than down at the ground. He also pays more attention than they expected. At the Long Beach Grand Prix, he would turn his head to watch a car go by from start to finish, surprising his dad who didn't think the baby would hone in on things so intensely.
At the fair, Braydon was fascinated by people.
"If he sees someone walking by in a bright outfit or sees someone holding one of those big stuffed animals, he'll actually turn his head and watch that person walk by and follow them until they go out of sight," Edward Wagner said.
In turn, people were fascinated by the baby, with the footage showing strangers smiling and waving at the little boy in the helmet. The Wagners say the camera diffuses some of the curiosity around Braydon's cranial band, turning the medical device into something fun since many passers-by are disarmed by the GoPro.
As for Braydon, the baby doesn't seem to mind or notice the presence of the camera, which weighs just a few ounces, Edward Wagner said.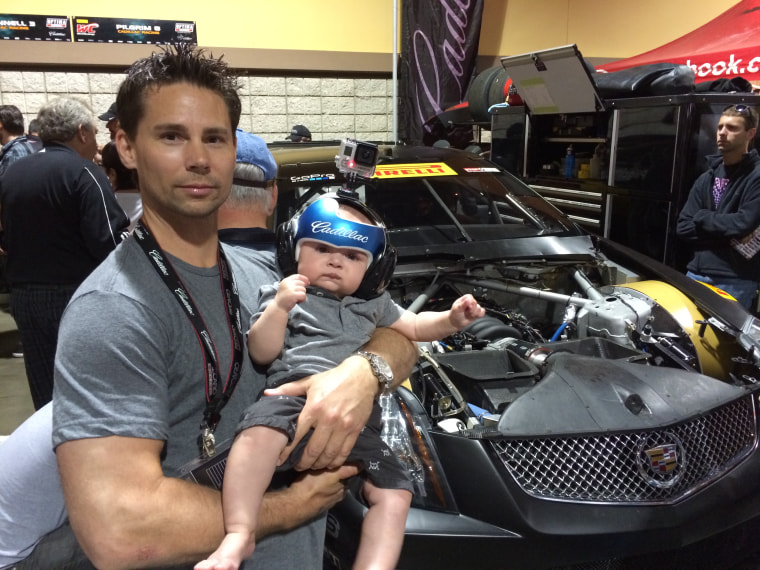 The parents are now incorporating everything they learn about Braydon through the videos into their interaction with him.
"It helps you adjust the things you use to help him learn or that entertain him based on what he likes. Like always looking at the sky with airplanes or loving bright lights," his mom said.
The goal now is to condense hours of footage into one shorter video that Braydon can watch when he's older to see all the things he did and was fascinated by as an infant. His cranial band comes off in about a month, but the Wagners plan to continue using Braydon's GoPro on their outings, either attaching it to his safety helmet on bike rides or using a chest harness.
They heartily recommended other parents do the same.
"In my mind, why wouldn't you want to see? There are so many different ways they communicate with you and you learn that, especially with your first kid, every day is a learning experience," Edward Wagner said.