/ Source: TODAY Contributor
The hand-decorated dress that Mrs. Castlebury proudly wore on the last day of school was the buzz of the building, with everyone admiring it as she pranced and twirled through the halls.
The dress showcased the sweet artwork of Sha-Ree' Castlebury's first-grade students, who poured their tender hearts out to create the one-of-a-kind dress. The project was her way of capturing the memories of her students and showing them how much they are treasured before she had to bid them farewell.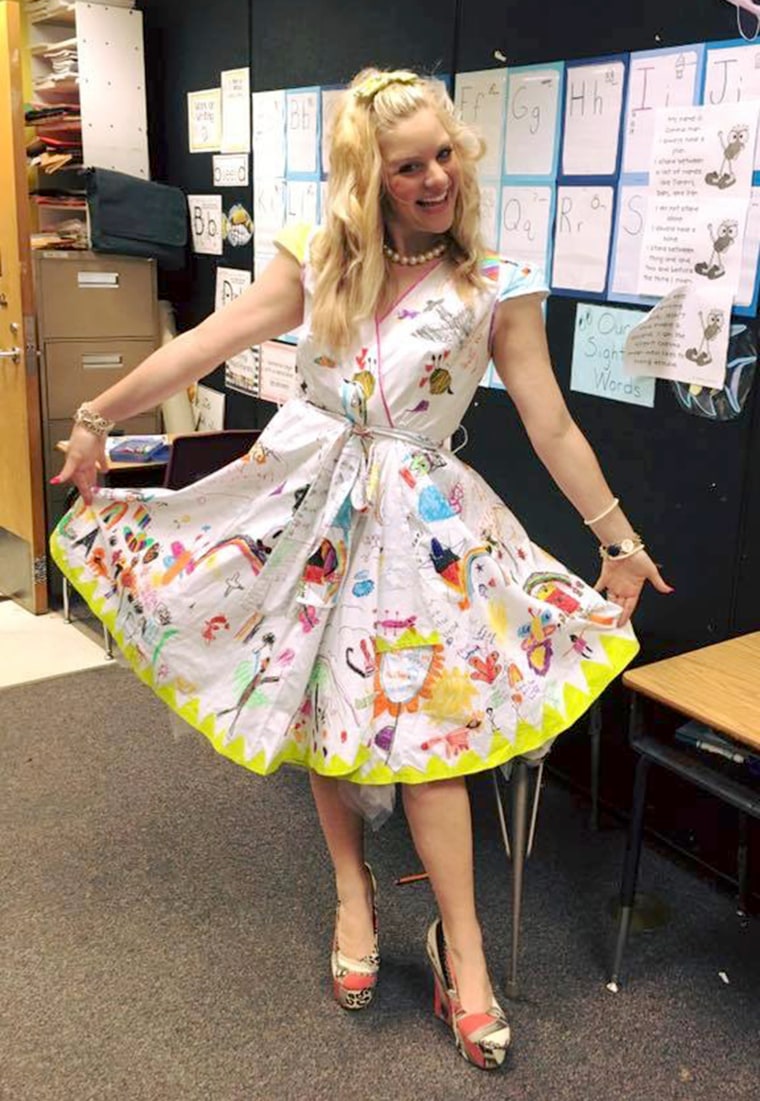 "It is a memory dress because I don't want to lose the beauty of the kids as they have to grow up and move on from me," Castlebury told TODAY in an email interview from South Korea, where her husband is stationed in the U.S. Army. "It is a wonderful thing, but so sad each year to fall in love with these kids and then have to say 'see ya later.'
"They become one big family to me," added Castlebury, 27. "I never want to leave them. I cry happy tears every year seeing them grow so much."
Castlebury spent less than $35 on fabric markers and a plain white dress and asked her 25 beloved students in Lawton, Oklahoma, "to draw and write what was on their hearts and what was beautiful or important to them."
RELATED: Teacher writes heartfelt notes to 130 students after teen's attempted suicide
"I wanted their memories and love all wrapped up in a dress!" she said.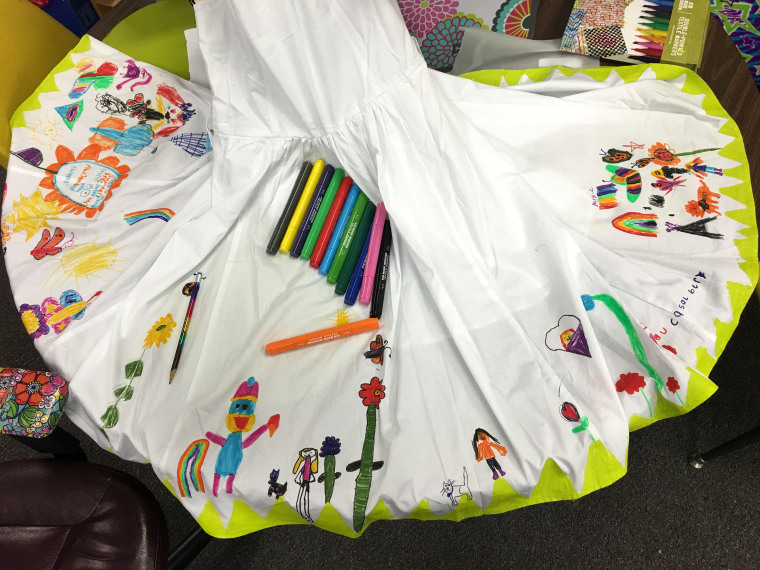 Working in shifts over the last two weeks of school, the students drew rainbows and hearts, birds and cats, airplanes and flowers, and even the sock monkey Castlebury loves so much. The kids signed their names on the back.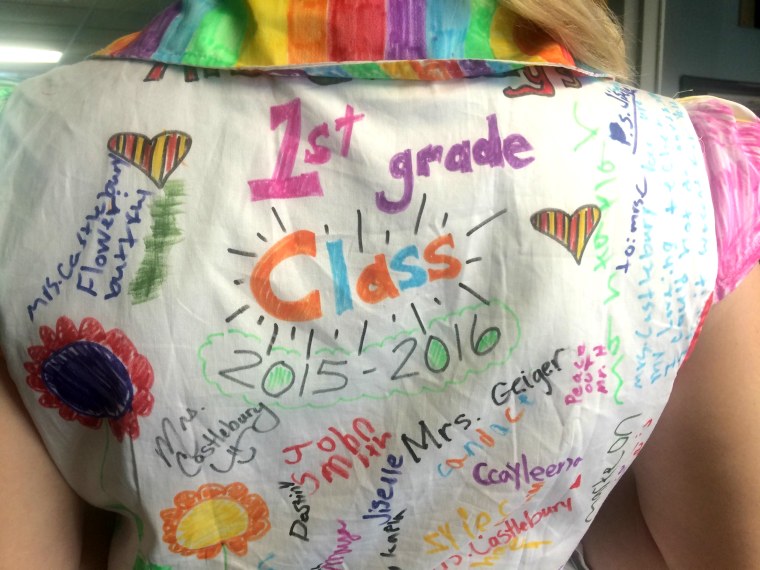 "They were so careful and loving with the dress!" Castlebury said. "I can tell they did their best. They soared with such beautiful artwork. I was blown away."
Castlebury twirled through school as she wore it on May 26, telling everyone who asked that it was made by her "little Picassos."
"I was on cloud nine all day long," she said. "I even pranced the hallways of my school everywhere I went."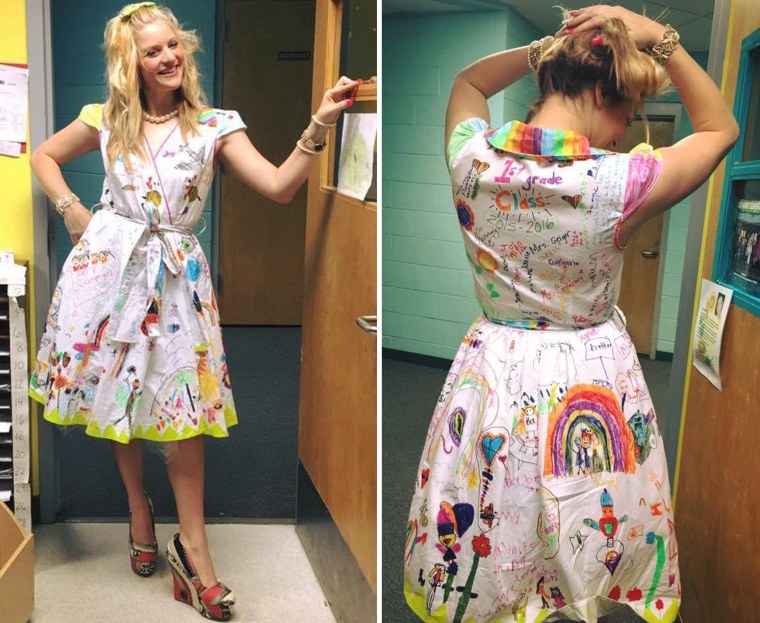 The dress was a hit, with students, teachers and the principal stopping by to admire the garment and compliment the youngsters.
"Everyone came to visit our room," Castlebury said. "We were an all-day zoo. It was beautiful."
The students worked extra hard, she said, because they knew she would be wearing it to school.
RELATED: Students surprise choir teacher with 'Amazing Grace' after she beats cancer
"It was a surprise for the parents but the kids knew how honored I was to wear it on the last day of class," she said. "They were so proud."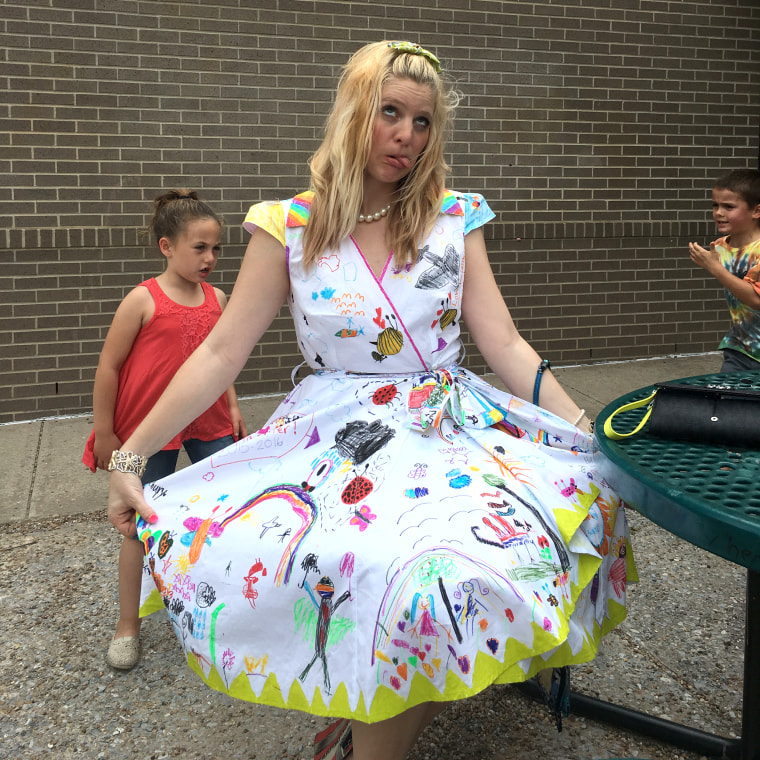 Castlebury plans to put the dress back on later this year for the first day of school and for open house so her incoming students "know how loved and cherished they will be too." And she says she will continue the dress tradition, with the addition of white shoes to be decorated, until she retires.
"Those dresses will always be kept," she said. "They mean the world to me."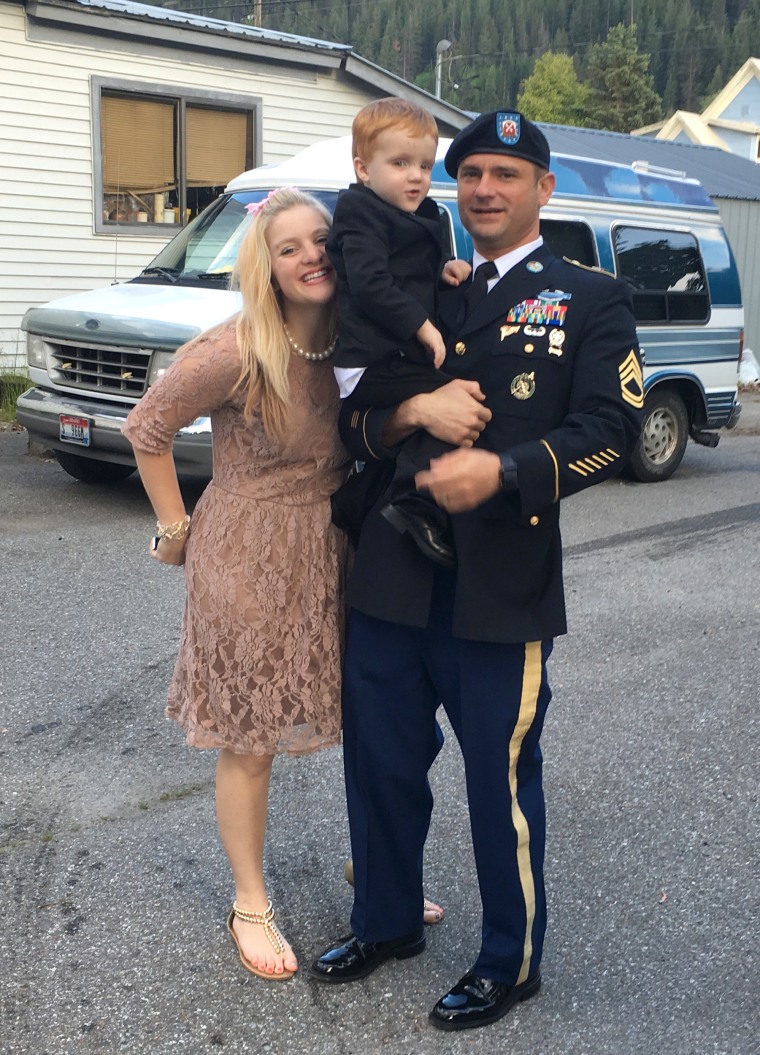 As she said goodbye to this year's students, she was overjoyed to see her student beam at the sight of her wearing their hard work.
"The kids were just radiant," she said. "They knew they were so cherished."
What a lovely send-off to second grade.
TODAY.com contributor Lisa A. Flam is a news and lifestyles reporter in New York. Follow her on Twitter and Facebook.