As 17-year-old Sarah Kolar prepared for the first day of her senior year, her mother Jill Kolar felt very aware that it was her daughter's last first day of school.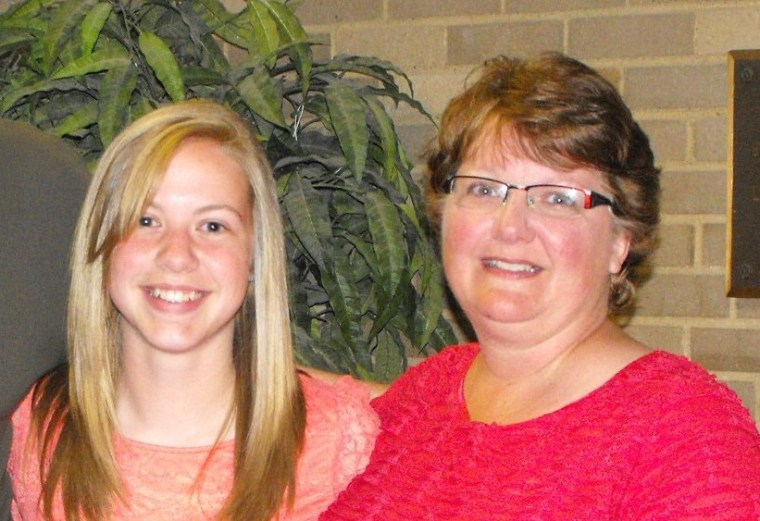 The student at Greensburg Salem High School, outside of Pittsburgh, will go away to college after graduation and while Kolar feels excited that her daughter will enjoy new experiences, this last year also seems bittersweet. Sarah feels it, too.
To commemorate milestones without causing a flood of tears, Kolar and her husband try to keep things light.
"We try to make a joke about it, but also draw attention and try to cherish it—no matter how mundane," Kolar explains.
Senior year of high school causes teens and parents to experience a flood of emotions—everything from excitement to sadness to dread to joy. And everyone struggles with how to deal with this time of transition as kids turn into young adults.
When Toni Piccinini's oldest child, Page, now 25, was entering her senior year of high school in 2004, Piccinini realized that it was a year of lasts.
She chronicled her feelings in a journal and tried to make Page's senior year memorable. These journal entries became the foundation for a book, "The Goodbye Year: Wisdom and Culinary Therapy to Survive Your Child's Senior Year of High School (and Reclaim the You of You)."
"It was really clear that everything that was happening was going to be the last time," Piccinini says. "I expose my weakness and the different things that I did trying to deal with the fact that this big part of my life was coming to the end."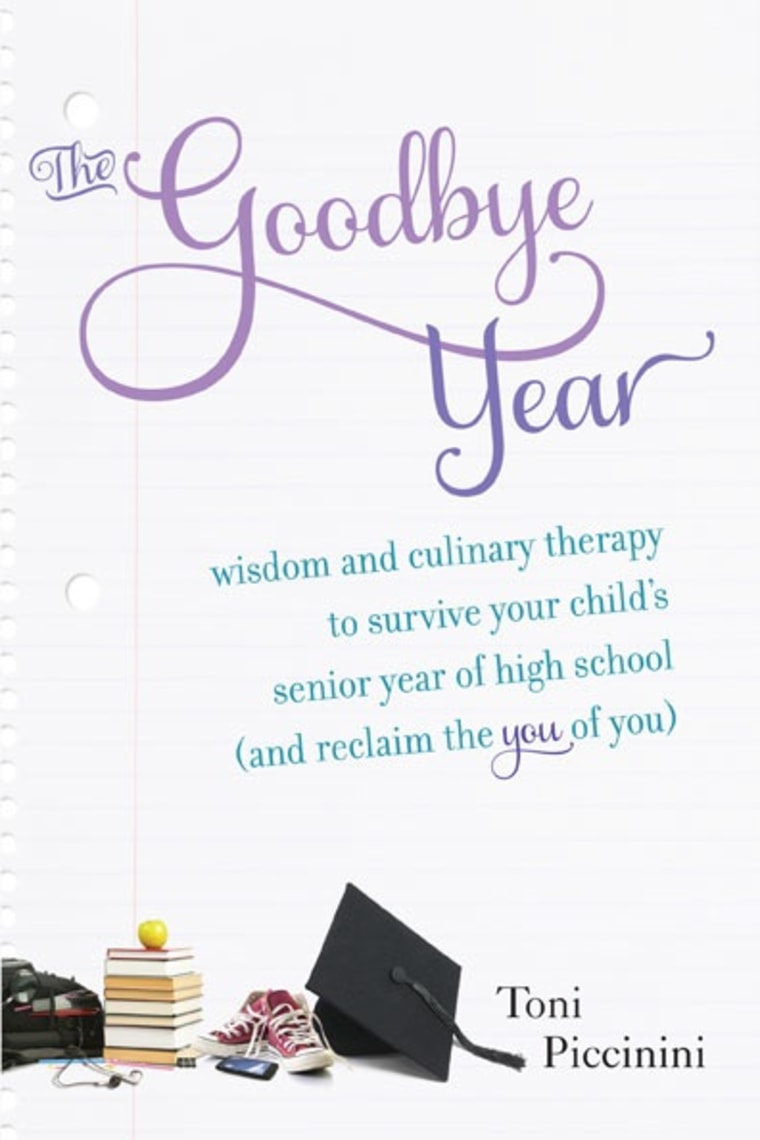 While Piccinini first ignored her emotions, she eventually confronted them. She shares what she learned and gives recommendations by month. In September, for example, she advises that moms (and dads) join a new social group.
"I have been spending so much time with fundraising and volunteering and all these things [centered around my children]," she explains.
"Join a new group that has absolutely nothing to do with parenting."
Piccinini, who lives in Marin County, California, north of San Francisco, works as a new mother coach -- helping women cope with sleep deprivation, breast feeding and other challenges of motherhood.
She has three children: Page is at the University of California, San Diego, working on a graduate degree in linguistics. Ross, 22, is studying at San Francisco City College, and Banks, 21, is studying at Santa Barbara City College.
After enduring their "goodbye years," Piccinini recommends that parents create a memory box for their teens. Take some beloved pieces of art from childhood and give them to seniors before they leave.
"Your relationship with your child is cluttered with the past. [Y]our child is not in fifth grade and maybe you're still trying to be the same mom. The physical clutter clearing helps with the emotional [clutter clearing] so when June comes along moms can graduate, too," Piccinini says.
Some of her advice is simply practical. Pack enough tissues when dropping teens off at college. Or, make senior year a dry run for college.
Piccinini recalls that when her children were younger, if one forgot an English paper or math homework at home, she'd rush it to school. But she realized that when they go to college, she wouldn't be there to turn in their papers or buy a new printer cartridge. When she saw that English paper on the table during senior year, she left it there, understanding that it would help her children learn responsibility.
"You want to do everything for your kids," she says. "By the time senior year comes about, now it is time to give yourself a pat on the back and give the reins [up]."