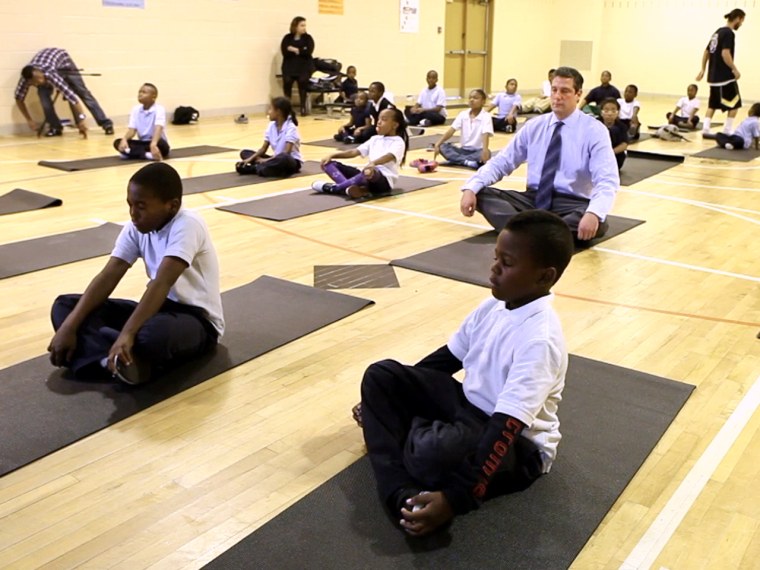 Goldie Hawn built a successful career playing the lovable, brainless ditz. But these days, the actress is trying to get kids to use their brains to become smarter -- and happier.
Following the Sept. 11, 2001 attacks and what she saw as an epidemic of stressed-out, depressed kids, Hawn created MindUP, one of a growing number of school programs aimed at teaching kids how to be more focused, aware and accepting of their emotions, and better able to control stress and conflict.
In a word, to become more mindful, by doing exercises like focused breathing and sensory awareness, role-playing, or positive thinking.
The new programs -- variously called social and emotional learning, internal education, or mindful attention -- have been gaining traction over the past couple of decades as a way to help with rampant issues like bullying and absenteeism. These days, they are in place in thousands of schools across the country and the trend seems to be growing. Recently, CASEL (the Collaborative for Academic, Social and Emotional Learning) decided to partner with seven large public school districts, including Chicago, Austin and Cleveland, to bring social and emotional learning (SEL) programs to hundreds of thousands of children.
"Educators are saying, 'How do we teach children about their own minds? How do we teach them to strengthen their minds so they can see the internal worlds of themselves and others more clearly?'" says Dr. Dan Siegel, author, clinical professor of psychiatry at the UCLA School of Medicine and a MindUP advisor.
The answer may just be SEL, which along with the all-important academic "three R's," teaches another essential three: relationships, reflection and resilience.
"Kids feel better about themselves," says Siegel of the mindfulness approach. "They're better able to regulate their emotions and communicate with others."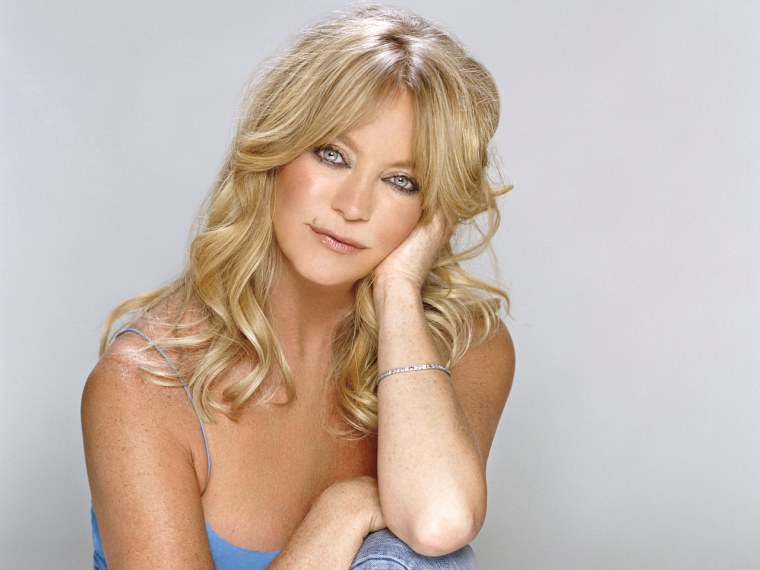 And studies show the efforts are paying off.
One analysis of some 270,000 kids in SEL programs from preschool through high school showed they had better attitudes and behavior, as well as a whopping 11 percent average improvement on standardized test scores.
"The bottom line of that study is schools are flirting with serious danger if they're not paying attention to social and emotional learning," says Marc Meyer, director of educational programs and initiatives at MindUP.  "Children fare better in life and in school if teachers pay attention to these sorts of things."
In MindUP, lessons on elementary neuroscience also help kids understand how their brains influence what they do. The amygdala, an almond-shaped set of neurons located deep in the brain's medial temporal lobe, is presented as a "guard dog" that processes emotions like fear and can spur irrational behavior, while the pre-frontal cortex is characterized as a "wise old owl" that moderates behavior and decision-making.
But higher test scores and a better understanding of their brains is just the start. Classroom tests showed MindUP kids have better regulated levels of cortisol, a hormone related to stress, and improved executive function – the capacity to organize and reason.
Susan Deemer, a teacher at Katherine Delmar Burke School in San Francisco, says MindUP has even helped her seventh graders master tough science concepts. 
"We'll do a silent thought moment when I'm [teaching] something challenging," says Deemer. "If they have a hard time connecting cause and effect, that's when you get the shutdown: 'If I didn't get it the first time, I'm stupid.' Instead, they are taught to think, 'I'm frustrated right now but I'm going to keep going. I'm going to own that feeling and name it."
As might be expected, giggle fits present an occasional obstacle. Peer power helps create acceptance, Deemer says, so she often asks a student to start off a session.
"We had our annual Rube Goldberg competition yesterday where teams of three to four girls build machines that all connect to each other," she says. "One of the girls suggested that they have a minute of mindfulness beforehand so that they could focus better. I almost fell over."
The technique has worked so well with her students that Deemer now uses MindUP with her daughter whenever the 9-year-old is feeling upset or angry. 
"I ask her to put on her 'mindful body' and she'll stand on the floor and take a couple of breaths," she says. "It brings an awareness to her physical body and helps take her out of her head. I see a calmness come over her."
The positive changes extend to the brain itself, Siegel says, by building brain circuits that boost memory. And the earlier kids learn these skills, the better.
"Between five and nine, kids are flooded with external expectations about what the world should be, and about perfect performance, so they start getting mad at themselves," he says. "They're saying, 'Am I going to do it right?' That's basically the opposite of mindfulness, which is 'Let me be myself, and see what unfolds.'"
As it happens, even more growth may be unfolding for the mindfulness program. Thanks to Rep. Tim Ryan, D-Ohio, author of "A Mindful Nation," SEL programs are expanding to schools in his district. 
"I don't care how much money we spend on education, it doesn't matter what programs we're trying to teach our kids…if they don't have the fundamental building block of learning, which is being able to control your attention span, all the rest is not going to be effective," Ryan says about the concept. 
Get Mindful with Goldie
Goldie Hawn practices mindfulness with her family, and has written a book, "10 Mindful Minutes," on how parents can help teach their own kids to be more peaceful and resilient.  Here's one tip from her:
Mindful breathing is probably the single most important practice...because it can be used to help with all the other practices and applied to hundreds of situations throughout the day.  I call it the "secret sauce."
The process of mindful breathing is very simple. All you do is focus on your breathing. As one breath ends, the next one begins. Filling our lungs from the bottom up energizes our body. The outgoing breath relaxes the body.
When it comes to teaching mindful breathing to your children, ask them to sit comfortably with their hands in their laps and close their eyes. Start with a few seconds sitting still and breathing at first, and gradually work up to a few minutes.
Tell the children to feel the rise and fall of their bellies as they breathe. Ask them to put their hands on their bellies to feel the movement.  This is a great technique to help them focus and to make sure they are breathing deeply enough. Explain that when we take quick, shallow breaths we become tense, and when we take slow, deep breaths we relax.
After each practice, share with your children what it felt like.  Talk about the ways in which mindful breathing can be used – maybe when they are being bothered by a friend or are nervous about a game.
Reprinted from "10 Mindful Minutes" by Goldie Hawn, by arrangement with Perigee, a member of Penguin Group (USA), Inc., Copyright (c) 2011 by Rutledge Productions Inc.
More from TODAY Moms:
Kid Dictionary puts a name to the mysteries of parenting
Dad survey: Fathers just want a little R-E-S-P-E-C-T
50 shades of snot: The real reason SAHMs are depressed
Facebook moms may overshare, but what about the rest of you?