When kids want a pet, they will try everything in the book — including, as one 8-year-old showed, scribbling over the headlines you know your parent will read.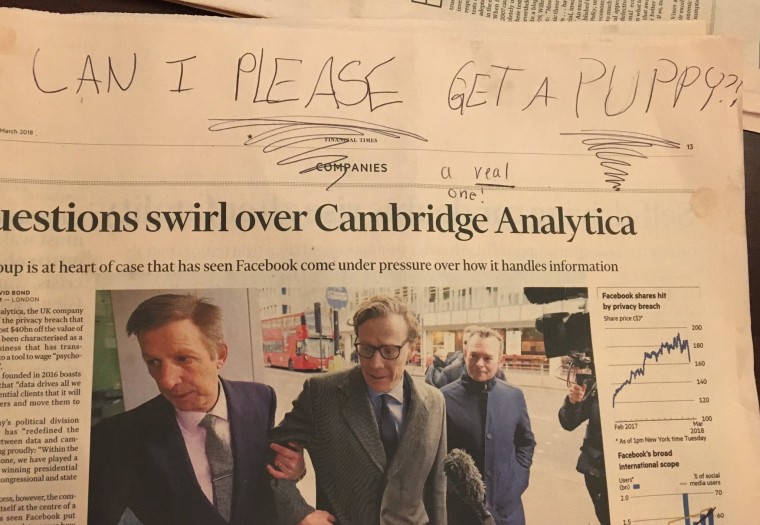 Maryland-based journalist Brendan Greeley was getting ready for work Wednesday when he opened up his newspaper to check the headlines. When he turned the page, he discovered his daughter scribbled in big letters: "CAN I PLEASE GET A PUPPY?! A real one!"
"She really did do behavior analysis," the economics writer told TODAY. "She watched my habits on how I would sit down in the morning and read the newspaper. And she figured out how to get my attention."
His post on Twitter's been retweeted by 12,000 people with some 61,000 liking it. Among those who re-tweeted was author J.K. Rowling!
The journalist and his wife, Beth, are already busy taking care of their four children, as well as one dog they already have, a 10-year-old black Lab. So they were natrually wary about adding another member to their family.
However, after seeing the reaction to their daughter's call, they decided on Thursday to give in.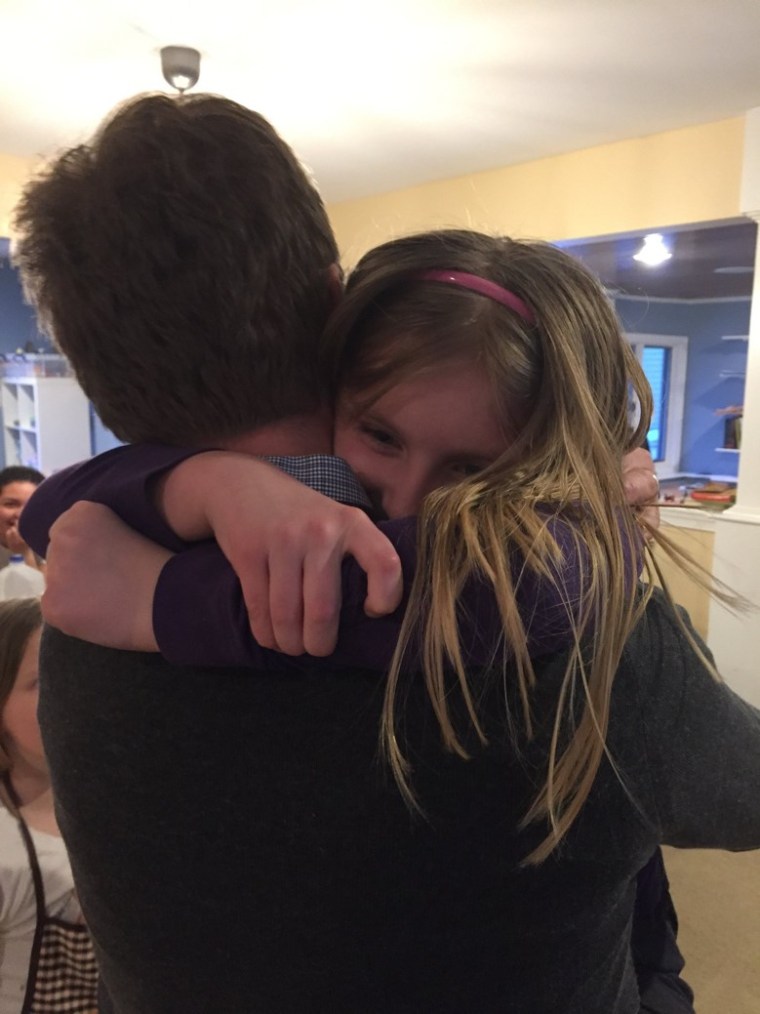 Caving to what he call's his third-grader's "three-month campaign," he updated his Twitter bio to reflect who's in his family: "Wife, children, dog AND NOW EVIDENTLY A DAMN PUPPY, TOO."
There's one catch, however. The couple is asking anyone who liked or saw their post to donate to the SPCA of Anne Arundel County.
As to what type of dog the family is going adopt, Greeley's daughter already has one in mind: a husky.
"She's the internet star," he joked, "I guess she gets what she wants."