/ Source: TODAY Contributor
Most fathers would do anything for their little girl, but one Houston, Texas, dad set the bar pretty high when he performed a choreographed dance routine with his 15-year-old daughter at her June quinceanera.
Leonardo Cortinas says his daughter, Jasmine, is his world. So when the teen asked her dad to perform a surprise hip-hop dance routine alongside her for their 600 party guests, he started practicing.
The result is a viral video that shows Jasmine and Leonardo, a retired US Marine, getting down on the dance floor to songs like Can't Touch This, Gangnam Style and the Tootsie Roll.
Leonardo says his wife, Ana, and Jasmine got the idea for the dance after seeing similar father-daughter compilations on YouTube. Jasmine planned out all the moves herself, and after about three weeks of practicing, the pair was ready to hit the dance floor.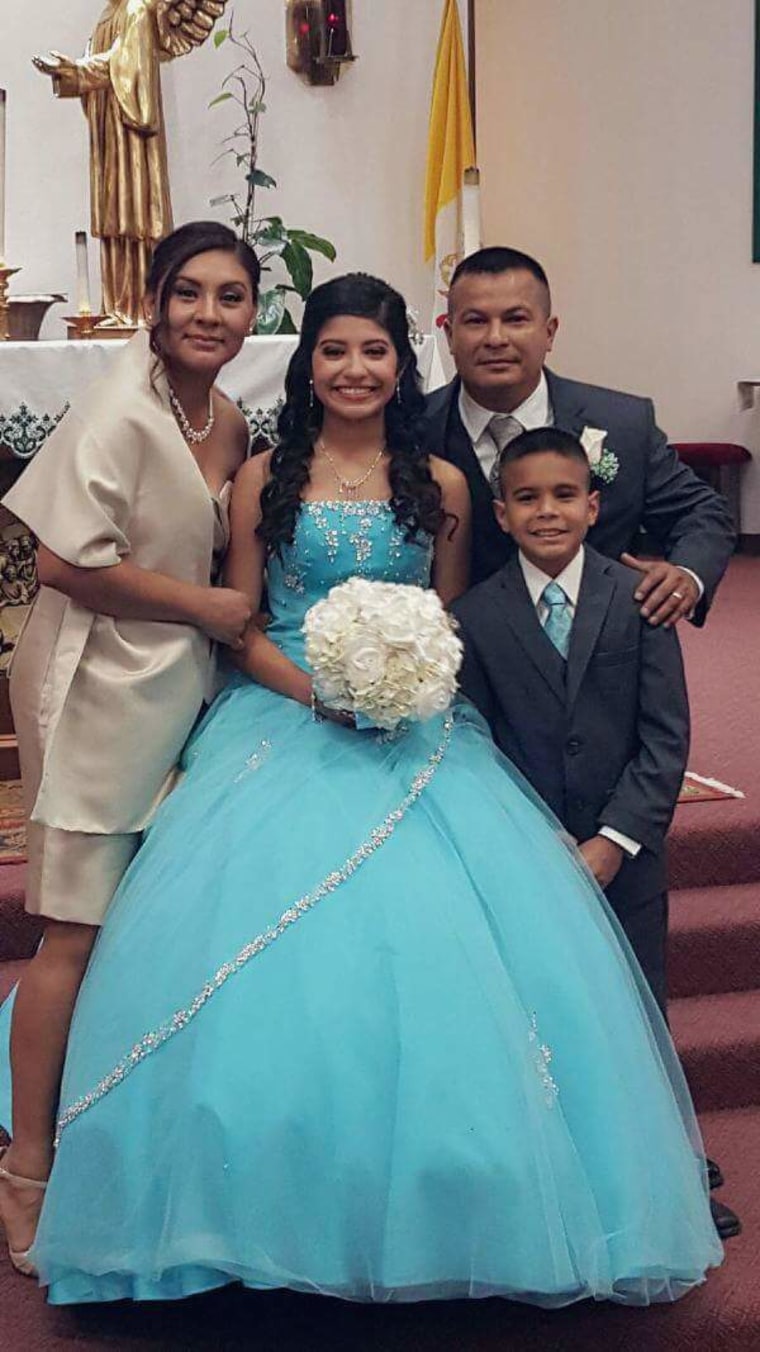 "I wanted to do the surprise father-daughter dance because I didn't want to be like all of the other quinceaneras," Jasmine told TODAY Parents. "I wanted people to remember my fifteenth birthday and not just think of it as another party where they got free food or entertainment. I wanted it to be memorable for everyone — not just me."
The dance was a family affair — Jasmine is even joined by her younger brother, Isaac, 11, for one song — that left guests feeling the pressure to up their dance game for their own quinceaneras.
"They were wowed and a lot of the dads said to me that their little girls were wondering what they were going to do for their dance at their quinceaneras," said Leonardo.
Leonardo says he loved dancing with his little girl, adding that he thinks of the dance as a fun way to show his daughter how much he loves her.
"I loved dancing with my dad," said Jasmine. "I would do it again in a heartbeat."