In many corporate offices, it's easy to tell when Girl Scout cookie season is here. Sign-up sheets are posted, emails are sent and eager coworkers may be lurking by your desk with boxes of Thin Mints and Samoas.
But when multiple colleagues are fighting for your sale, it can get awkward.
"We have at least five to seven moms selling every year," Julie Grayum, a publicist in Houston, told TODAY.com.
She used to buy several boxes from each, but stopped last year when her niece joined Girl Scouts' Brownies organization — now she says she only buys the cookies from family.
"It always got awkward," Grayum said, especially when colleagues switched suppliers. "I hate to say it but yes, I have seen cookie wars here. People say, 'Oh, you always buy from my daughter!' but then someone new pops up…I can imagine how they feel. It's just like any business, you have a customer and they go elsewhere."
Haley Gray, a mom in Cary, North Carolina, told TODAY.com she too has seen parents act like kids when it comes to helping their Girl Scouts sell cookies. It gets awkward at work, but she says the worst happens outside the office — often at booths the girls set up in front of local businesses.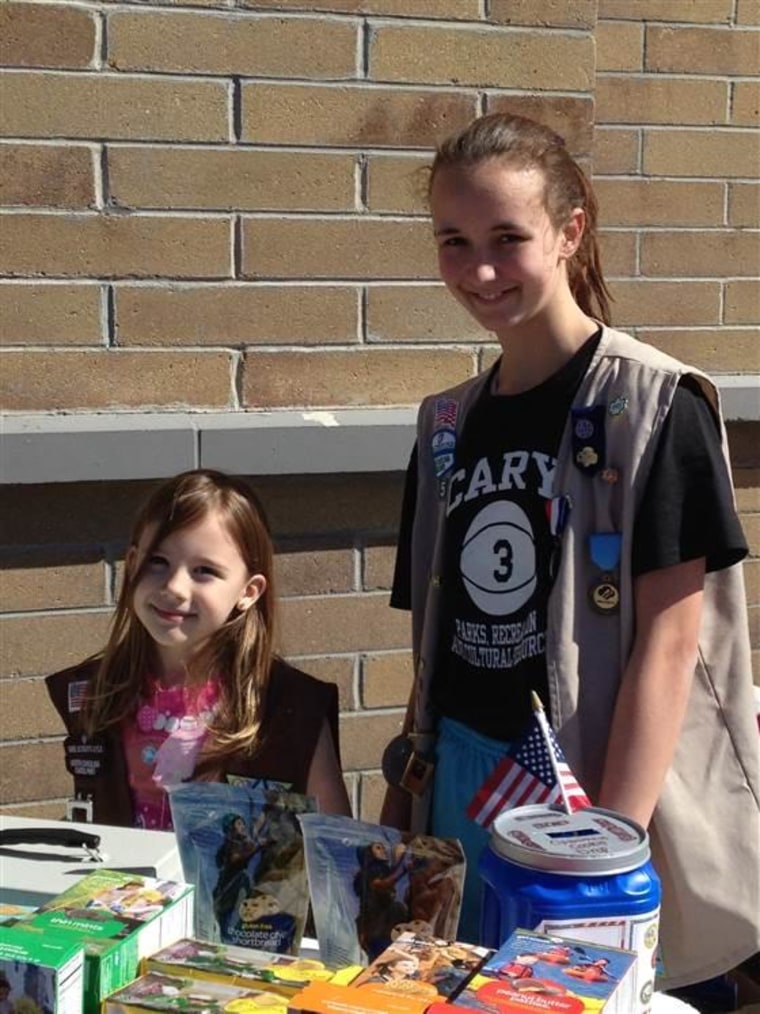 "I've seen people get really aggressive with each other," Gray said. "Grown women will get into screaming matches with each other over a booth location, or a booth being too close to another one."
In TODAY's Take Tuesday, Willie, Al and Natalie chatted about a throwback clip from "Everybody Loves Raymond" that captured the cookie competition perfectly.
Gray has two daughters who sell Girl Scout cookies, but says she still buys from any girl who asks.
"If a girl is willing to approach me as a potential customer, I think it's important to buy from those girls and support them," she said.
After all, the point of the program is to teach Girl Scouts valuable business skills, Gray added.
Ashley Loberger, a high school senior and 17-year-old Girl Scout in Hillsboro, Oregon, told TODAY.com it's "definitely a problem" when parents get too involved.
"If parents are competing to sell cookies, then girls lose this valuable learning experience," she said.
Girl Scouts of the USA said in a statement that while parents are allowed to help during cookie season — which typically runs from January through April — the Girl Scouts themselves should be the ones making the sales.
And in the end, isn't that the best business model? The Girl Scouts might be selling cookies on YouTube this year, but plenty of readers told TODAY.com that they still can't resist when a smiling Girl Scout actually knocks on their door.
"It is much harder to say no in person," Allison Katz of Walpole, Massachusetts said. "I'm definitely guilty of saying yes out of guilt."
This article was originally published Mar. 9, 2015 at 1:35 p.m. ET.