/ Source: TODAY Contributor
When Arizona seventh grader Olivia Vella, 13, was asked by her writing teacher to come up with a slam poem, she knew that the topic had to be both important and personal. The powerful monologue, which her teacher filmed as an example of how to do the assignment for future students, has since been viewed by more than 26 million people.
In the passionate poem, delivered in an emotional, almost confrontational style, the Queens Creek Middle School student gives her peers a glimpse of what it's like to be made fun of for being smart, and ostracized for not living up to the popular beauty standards.
"You are in the stocks as people throw judging tomatoes and hating heads of lettuce at your insecure little head," Olivia says in a rapid-fire delivery. "You can not stand up for yourself, because you are alone, trapped and defenseless. And you can not stand up for yourself because these popular kids are like the royalty of the school and apparently, what they say and do, goes."
Never miss a parenting story with TODAY's newsletters! Sign up here
Olivia's mother, Molly Vella, says she wasn't surprised by the content of her daughter's poem.
"We talk regularly about problems she has at school," Molly told TODAY Parents. "Being picked on because of her grades, being shamed for being successful, or ridiculed because of how she looks. After sixth grade concluded, she came to me and told me, 'Next year I'm going to be dumb, 'cause I just want them to like me!' Thankfully she didn't give in and continued to push forward. She hasn't written poetry like this in the past, but I am very thankful to her teacher for giving her a safe place to express herself. It has been therapeutic!"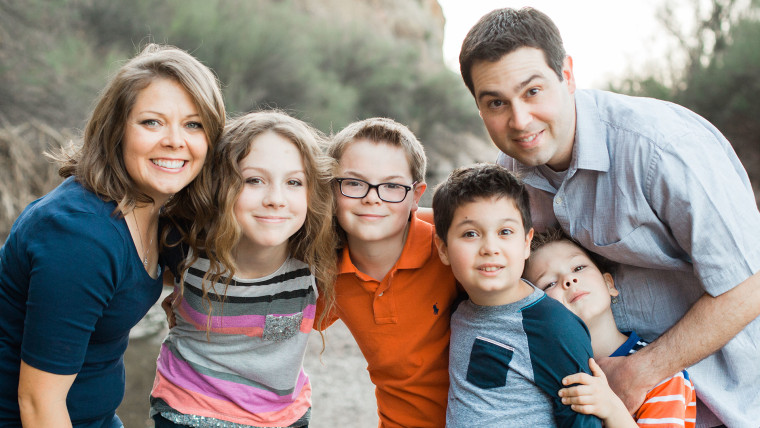 Olivia's writing teacher, Brett Cornelius, told TODAY Parents that he was impressed by Olivia's bravery in performing her monologue.
"Originally, she was reluctant to want to share — mainly because she was calling out those kids that had given her a rough time — and after some conversations about being a leader and showing other girls like her that 'it's OK,' she presented, and she did so flawlessly," said Cornelius.
Olivia and her family have been flabbergasted that her words have touched so many people, not just in the U.S. but around the globe. After attracting the attention of local news station KPNX In Arizona, her poem quickly went viral.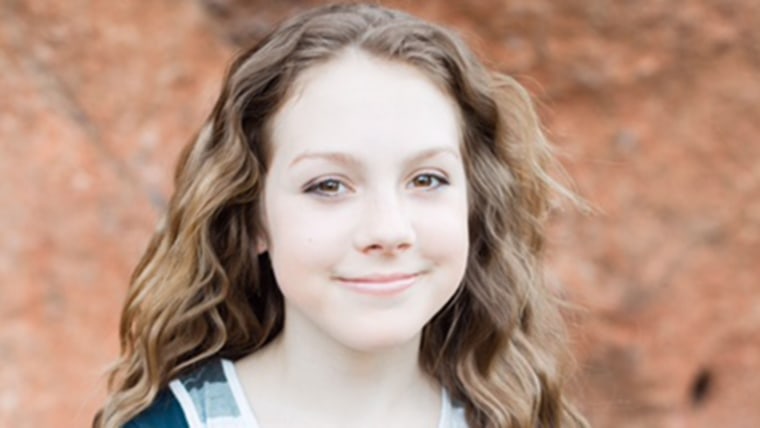 "It's been crazy!" Olivia told TODAY Parents. "Kids in the hall and at lunch would stop me and say they felt the same way. It showed me that I wasn't alone in my feelings and that made me feel better. I feel a little overwhelmed by how many times my poem has been viewed. It's too big of a number for me to grasp. I think it's cool that my friends and family that live far away have seen it in their classrooms. I also like hearing about people in other countries that have watched it!"
Mom Molly is encouraging of her daughter and hopes she takes her own words to heart.
"While I am excited that my daughter is getting recognized and the majority of the feedback has been positive, my greatest desire is for her to truly embrace what she said at the end of her poem," Molly Vella said. "Once she believes that wholeheartedly, nothing will hold her back and she will find happiness whichever direction life takes her!"
RELATED:
What I said to the 'Mean Girls' at Starbucks
A letter to my daughter's stepmother: I never wanted you here, but...