Pope Francis thought he was leaning in to kiss a young child, and maybe give her a blessing, but the cheeky little American had other ideas.
Three-year-old Estella Westrick reached over and lifted his skullcap right off the pontiff's head.
The pope's delight at the sly act Wednesday was caught on video by the girl's godfather, Mountain Butorac, who said he's never seen anything like that happen in the 12 years he's led Catholic-related pilgrimages and day tours in Rome.
Butorac led Estella and her family, who are visiting from Atlanta, to the weekly papal audience at the Vatican on the family's first day in Rome. They got a good spot near the front when a security guard spotted the spunky girl.
"She's a cute kid, and he asked if he could take her, and we said, 'Sure, take her,'" Butorac told TODAY. "He handed her over to the pope, the pope gave her a kiss — and she took his hat."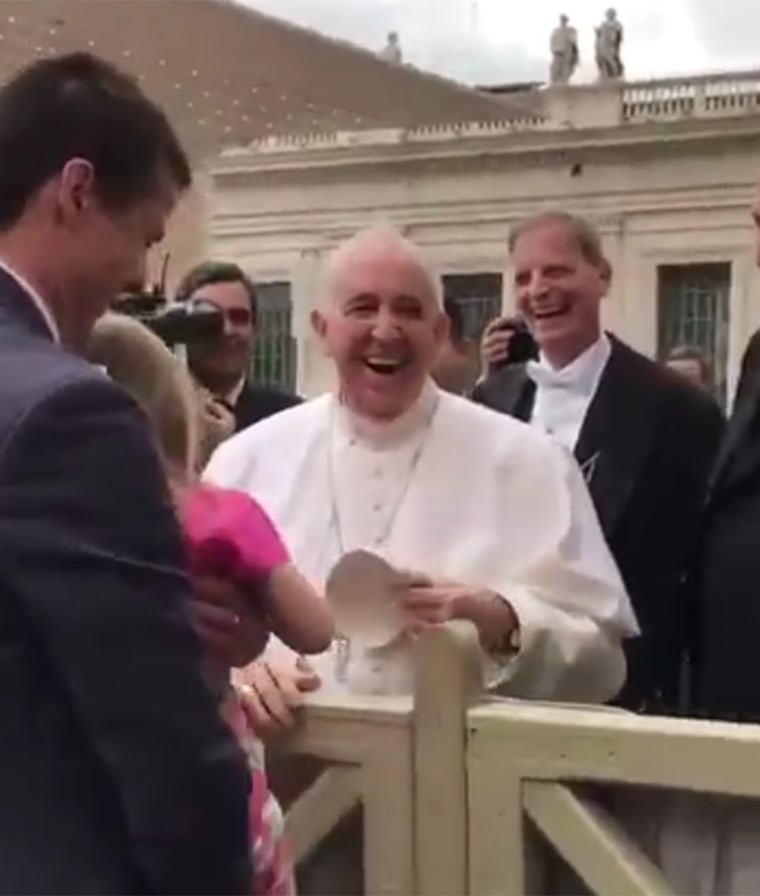 Butorac, who is originally from Atlanta, said the pope's official photographer also captured the incident on film and it was fairly obvious by looking at those pictures that Estella had her eye on the pontiff's headpiece (which is officially called a zucchetto) from the moment she saw it.
RELATED: Keep the faith, baby! See Pope Francis' sweet, amused reaction to infant pope
"You can see that as they brought her, she was kind of staring at the hat," he said. "So as the pope was going in to kiss her, she was already eyeballing it and her hand was starting to move up. It was like she went in with a plan."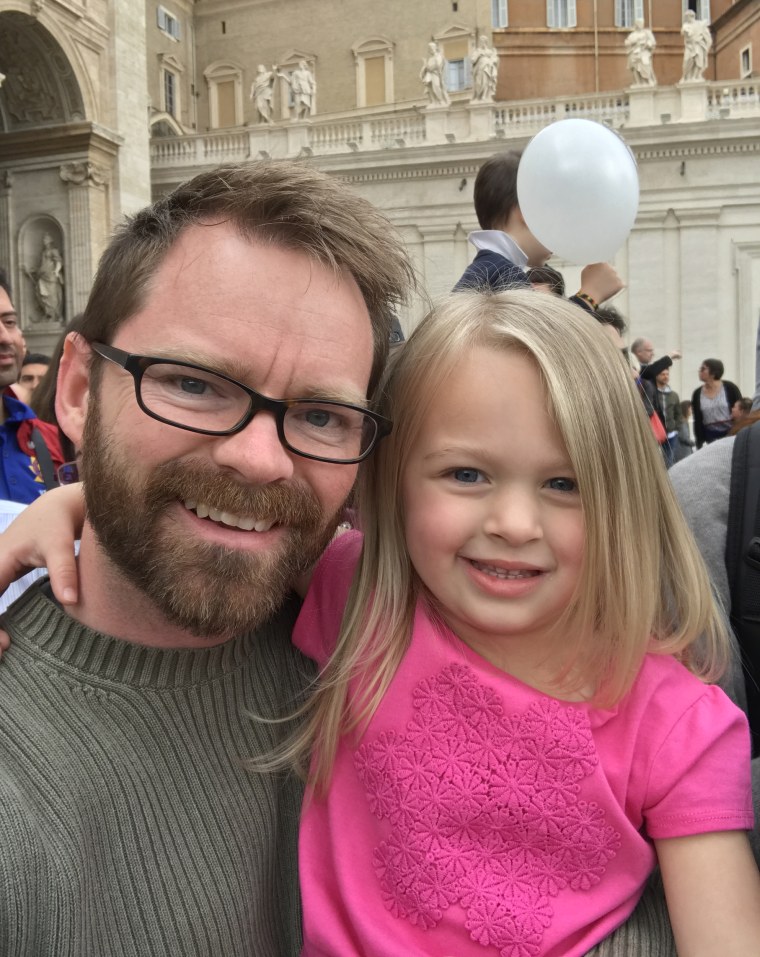 Butorac noted that while his video ends just seconds after Estella's not-so-sleight of hand, the pope and the bishop and others surrounding him continued laughing about the incident as they went down the receiving line greeting other visitors.
"It was just a fun moment," he said.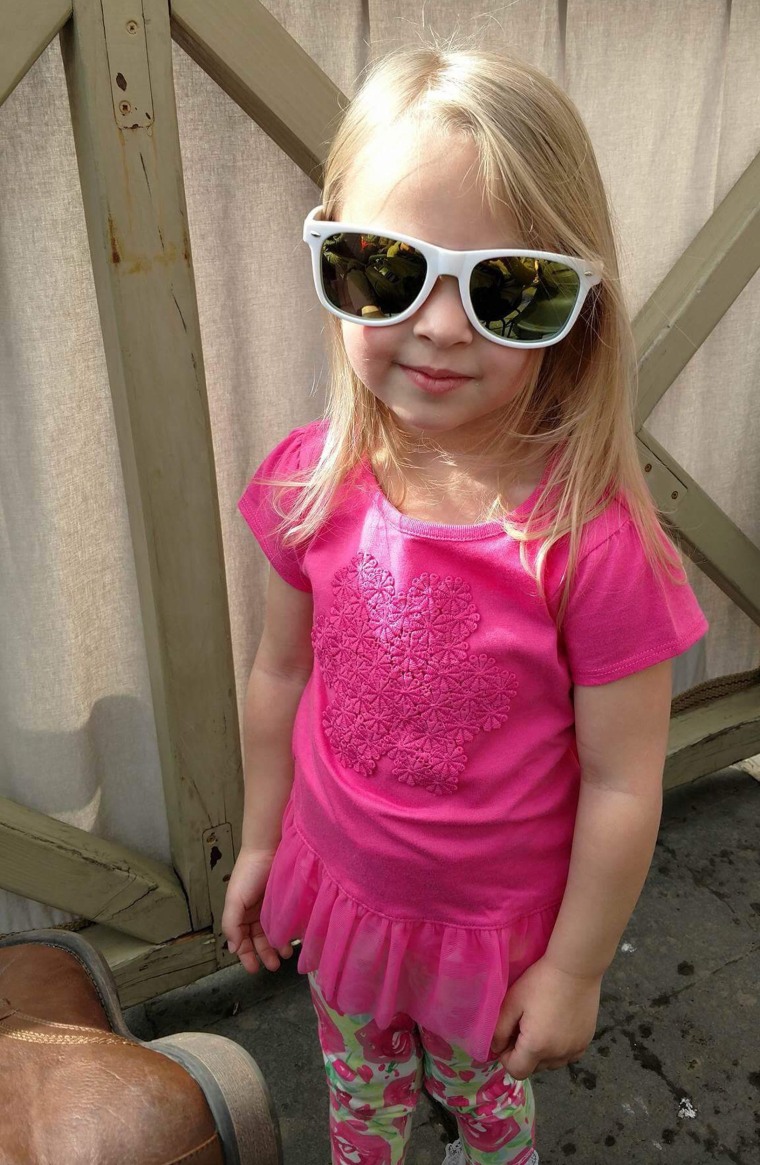 Estella's mom, Alexis Westrick, missed all the action because she was back in an apartment with a sick younger son. But she saw the video — and heard all the details from her animated daughter.
"She told me, 'I met the pope, and he gave me a rosary — and I took his hat!' She was so excited about it," she said.
RELATED: Pope Francis proves again he supports breastfeeding mothers
Westrick said her daughter normally asks first for things that catch her eye.
"Normally she doesn't just grab it," she said with a laugh. "I'm sure she was going to ask afterwards."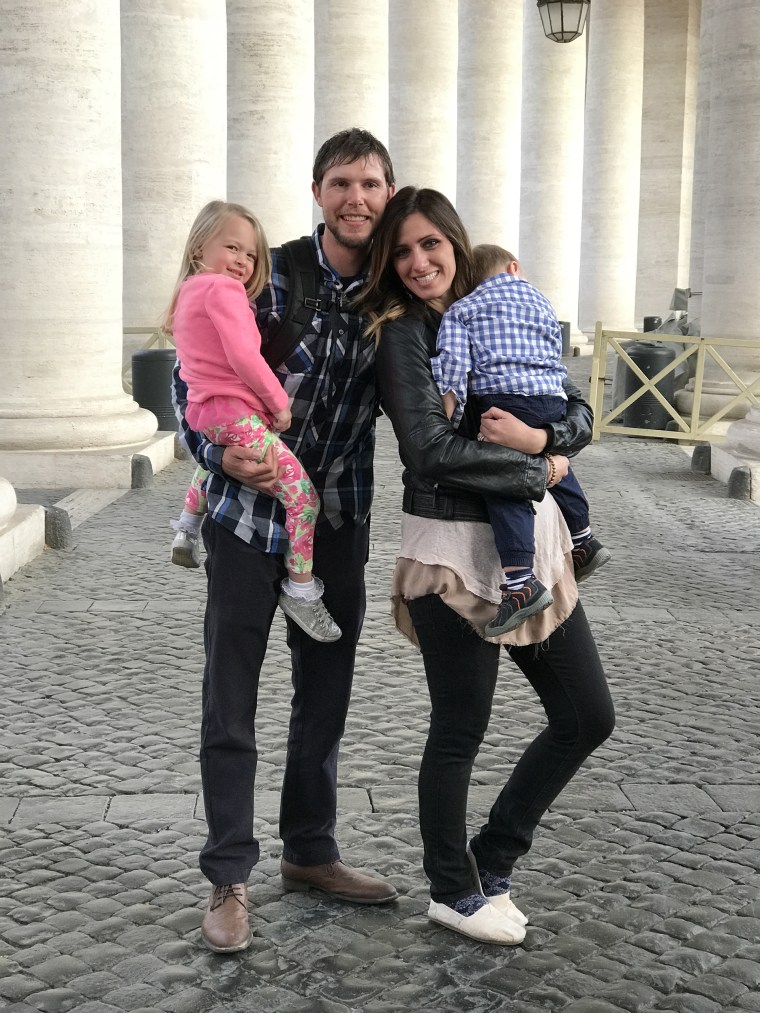 Westrick said she's been surprised by how quickly the video of her daughter has spread around the world.
"It's our first day here in Rome with the family and we were just kind of enjoying ourselves," she said. "I thought it was a cute personal family moment. Then all of a sudden, it kind of went crazy and everybody saw and loved it. It's been amazing."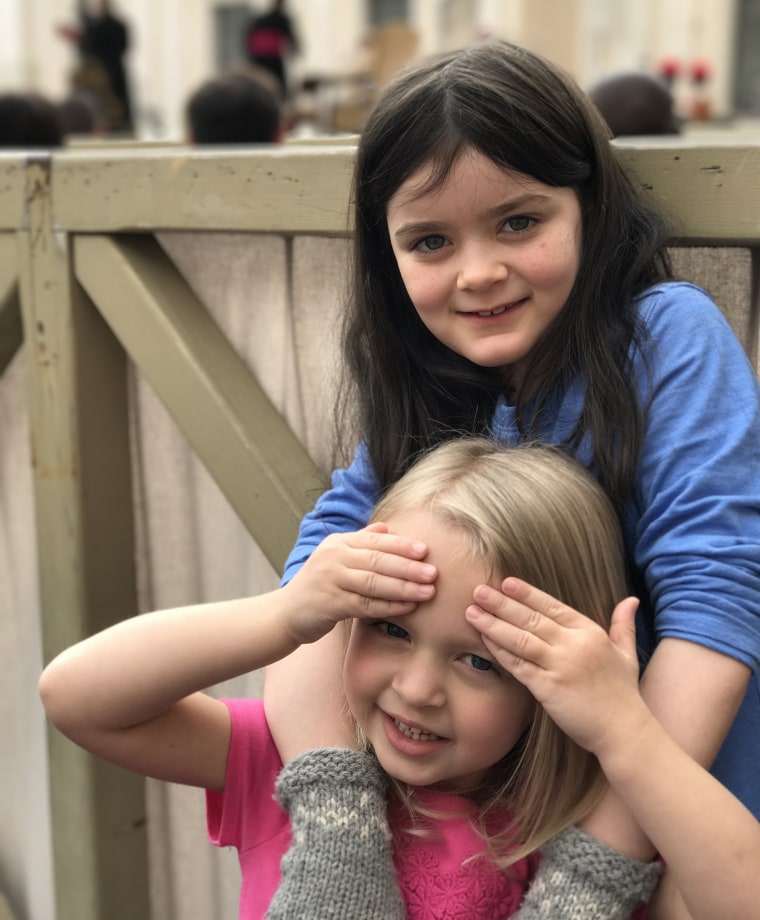 Butorac said he's glad to share some humor, and a little bit of faith, with the world through his 30-second video.
"These days, especially in the media, there's so much toxicity with politics, even in church politics, that it's nice to take a little break from all that and just see a cute kid and the pope laughing," he said.