/ Source: TODAY Contributor
What began as a simple, caring act has grown into a display of the power of kindness.
When 5-year-old Sunshine Oelfke emptied her piggy bank earlier this month, her grandmother, Jackie Oelfke, was quick to ask her what she planned to do with the money. Her simple reply brought tears to Oelfke's eyes.
"She said she was taking it to school for milk," Oelfke told TODAY Parents. "I explained that I had already paid for her milk for the month, then she looked at me and said, 'My friend's mom doesn't have milk money, and I do.'"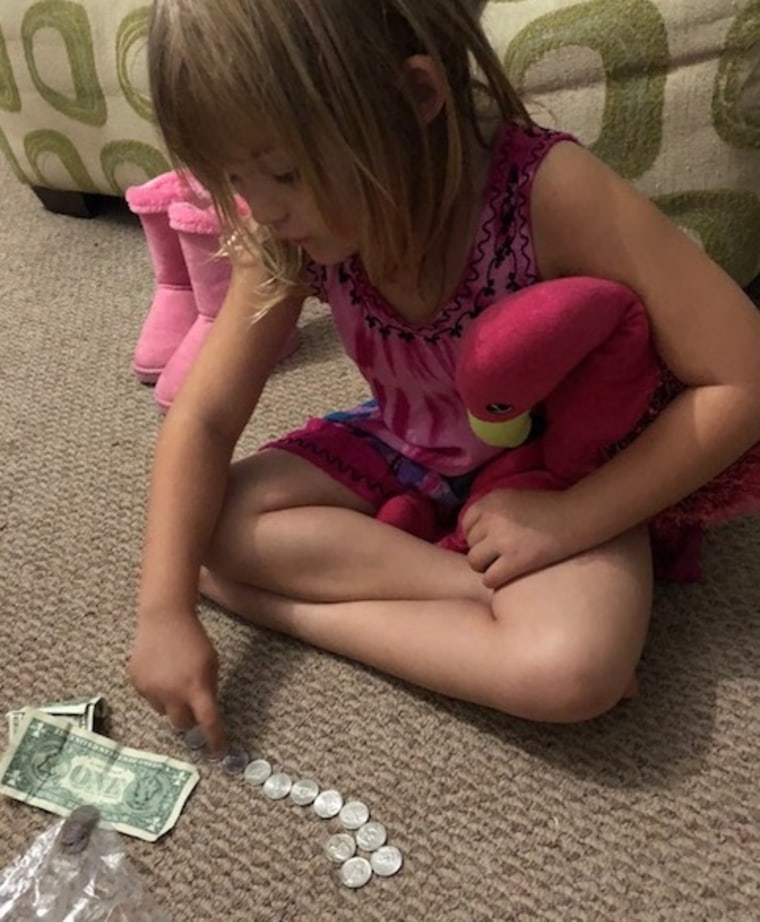 The Michigan grandmother says Sunshine had been saving up to purchase a snowmobile, but was quick to empty her savings to help her friend. Oelfke went to school with her granddaughter the following morning, explaining to her kindergarten teacher, Rita Hausher, what the extra money was for.
Hausher, who has often covered the cost of milk money for students herself, says she was deeply touched by Sunshine's act of kindness.
Never miss a parenting story with the TODAY Parenting newsletter! Sign up here.
"I have always felt sad when I have had to tell a student, 'no,' when they ask if they can have milk," said Hausher. "Thanks to Sunshine's act of kindness for one student, it has grown so much that it now includes everyone, which makes my heart happy."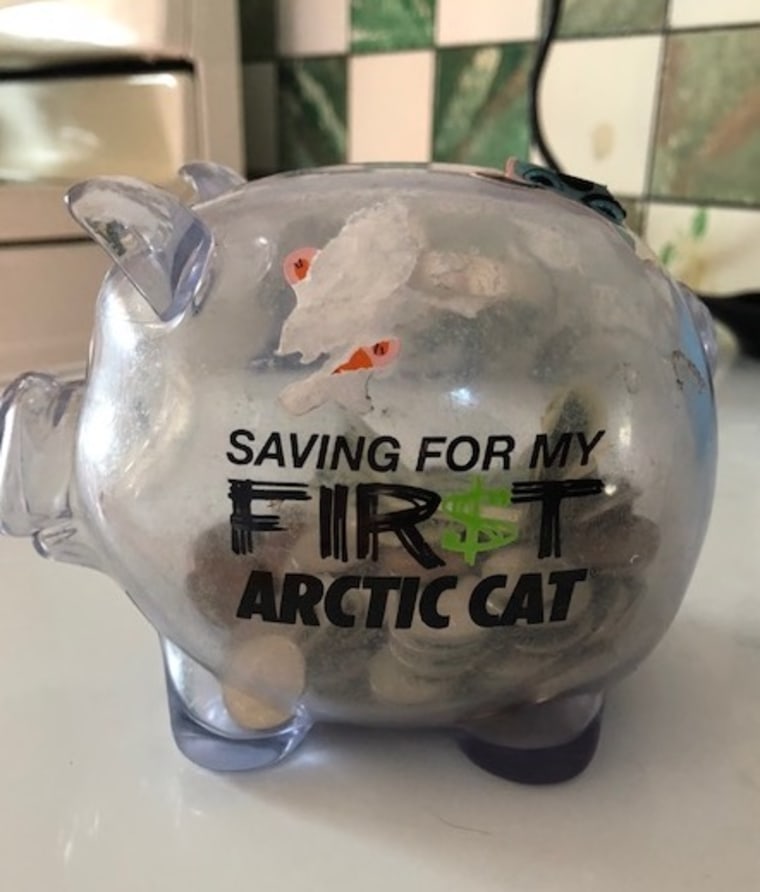 After Sunshine delivered several plastic storage bags filled with milk money to her class, Oelfke started a GoFundMe account, hoping to raise $800 to purchase milk for Sunshine's entire class for the second semester of the school year.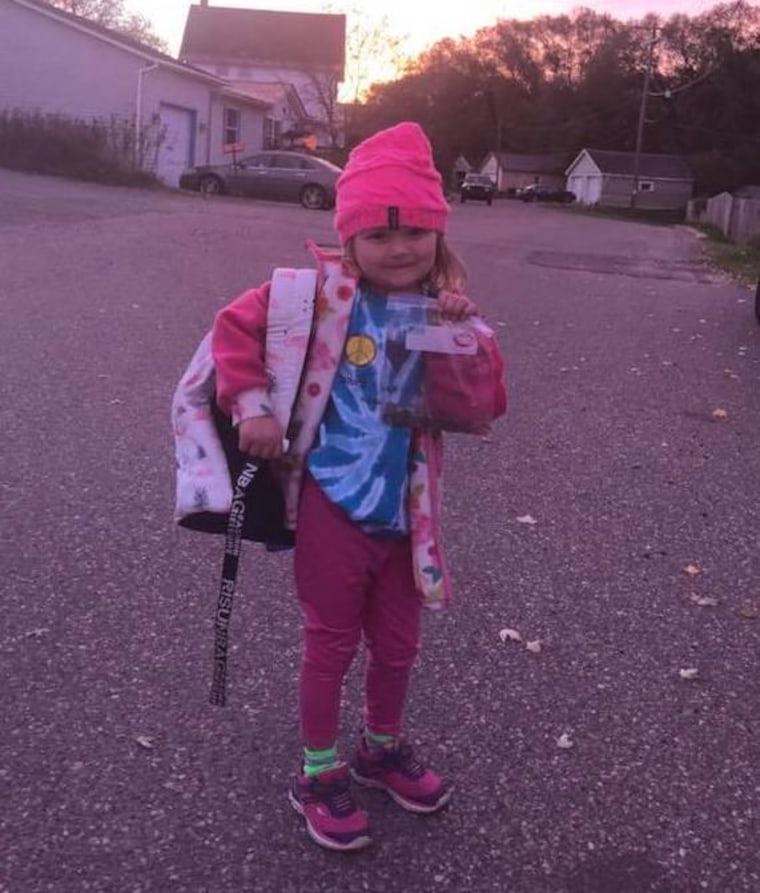 To date, more than $11,000 has been donated by strangers around the world who are touched by the little girl's act of kindness.
Oelfke says initially, she planned to purchase milk for Sunshine's class for the remainder of the year, but now has made different plans for the donated money.
"The money will stay with Sunshine as she progresses grades," explained Oelfke, "to make sure her friends get milk, no matter where she is."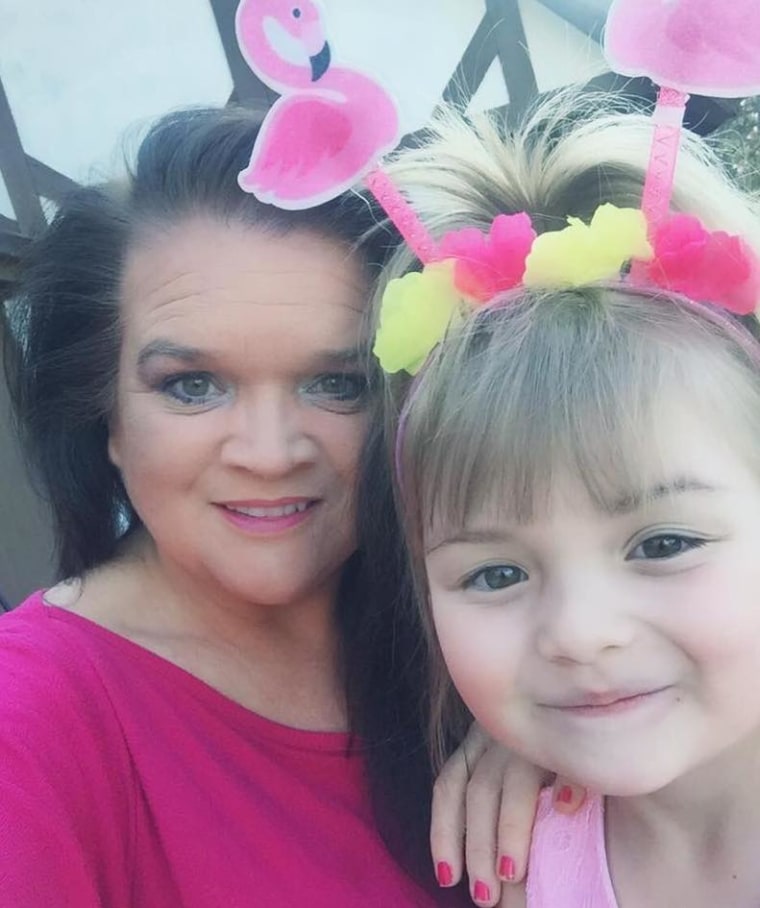 Oelfke says her granddaughter drinks milk with every meal to help her "get strong for snowmobiling."
Sunshine said she simply wanted her friends to have that ability, too.
"I am taking milk money to school for my friend, because my friend wants milk, and I want my friend to get milk, too," said Sunshine. "We like chocolate milk — together."