/ Source: TODAY Contributor
A 5-year-old Florida girl who was diagnosed with an aggressive form of brain cancer in December 2017 has died, days after a photo of the child with her grandfather went viral.
Ally Parker says her daughter, Braylynn, developed a lazy eye in November 2017, and was diagnosed with Diffuse Intrinsic Pontine Glioma (DIPG) a few weeks later. Braylynn's health began to deteriorate rapidly after she was taken to the emergency room in early January 2018.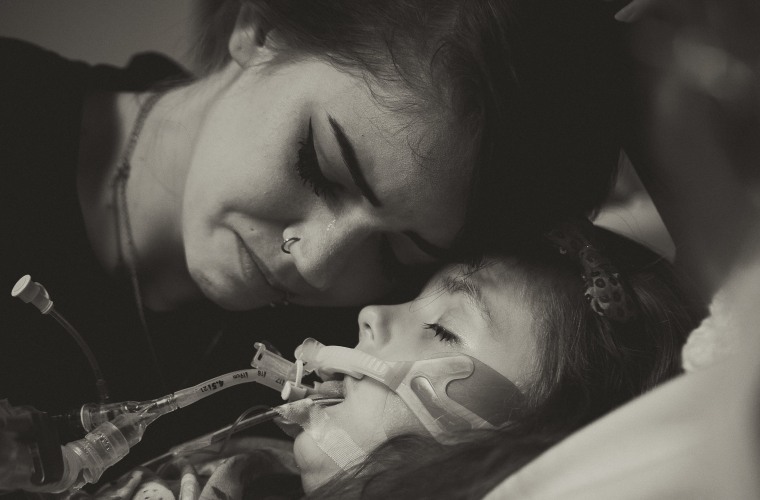 "We were told (the first night in the hospital) that she had between 24 and 48 hours," Parker told TODAY Parents. "The doctor who gave us that time frame came in later and told us she lifted the frame because she believed Braylynn could be fighting for several more weeks, even years."
Parker updated friends and supporters on Braylynn's condition through the Braylynn's Battalion Facebook page, where she posted a heartbreaking photo of her father, Sean Peterson, crying at his granddaughter's bedside. The photo, in which Parker hoped to show the reality of pediatric cancer, went viral.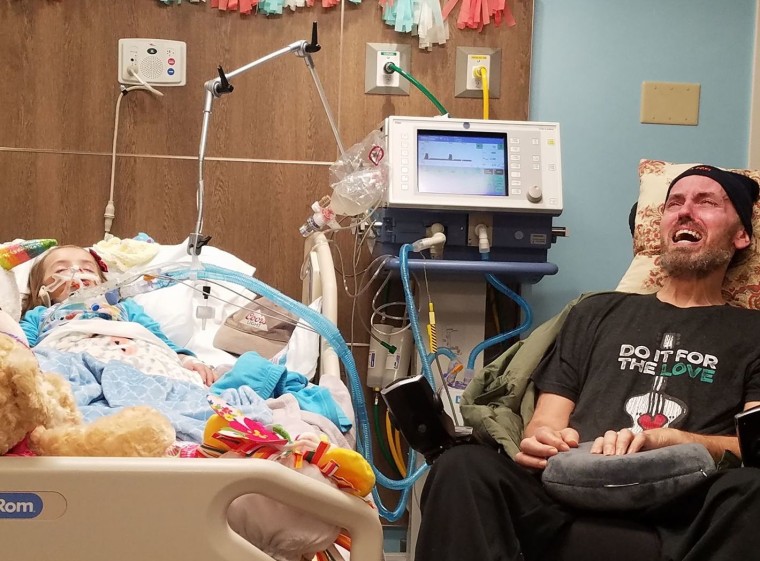 "I had no intention of that picture getting as far as it did," said Parker. "I had taken it just to capture a memory — to remind myself that this was real and it was happening."
Never miss a parenting story with the TODAY Parenting newsletter! Sign up here.
Parker says her father is in poor health, battling Amyotrophic Lateral Sclerosis (ALS) and a precancerous form of myeloma, and has taken Braylynn's illness hardest of anyone in her family.
"He hopes that one day, the two of them will be sitting on the couch together again, watching 'My Little Pony,'" said Parker.
According to the Michael Mosier Defeat DIPG Foundation, only 10% of children diagnosed with DIPG survive for two years following their diagnosis and less than 1% survive for five years. The median survival time for kids diagnosed with the disease is nine months from diagnosis.
Braylynn survived for only a few weeks after her diagnosis, losing her battle with DIPG on January 15, 2018.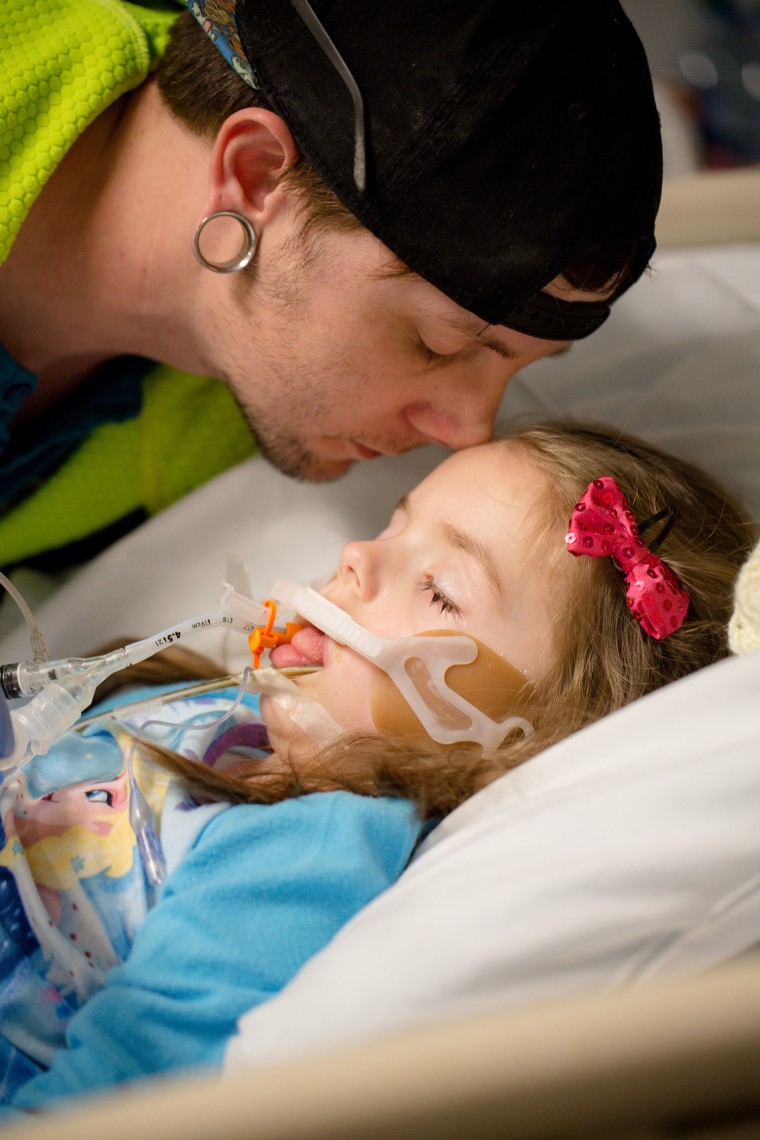 A spokesperson for the family told TODAY Braylynn's family and friends are heartbroken by the loss.
In a Facebook post, Parker shared the news of her daughter's death, calling for a cure for DIPG before more children are lost.
"She could light up any room," reads the post. "She was a princess with the strength of a warrior and she will never be forgotten."