All her life, Sophia Spataro has been a history buff. When she and her family visited New York City, she begged to see Alexander Hamilton's grave. A copy of the Gettysburg Address hangs above her Barbie Dreamhouse. Lately, she's become a huge fan of Supreme Court Justice Ruth Bader Ginsburg and plays with an RBG action figure and drinks from an RBG coffee mug.
That's why her mom, Karen Spataro, wasn't surprised by her daughter's unusual request for her 8th birthday.
"We went to Baskin Robbins and she told the cake artist Ruth Bader Ginsburg," Spataro, 40, of Indianapolis, told TODAY.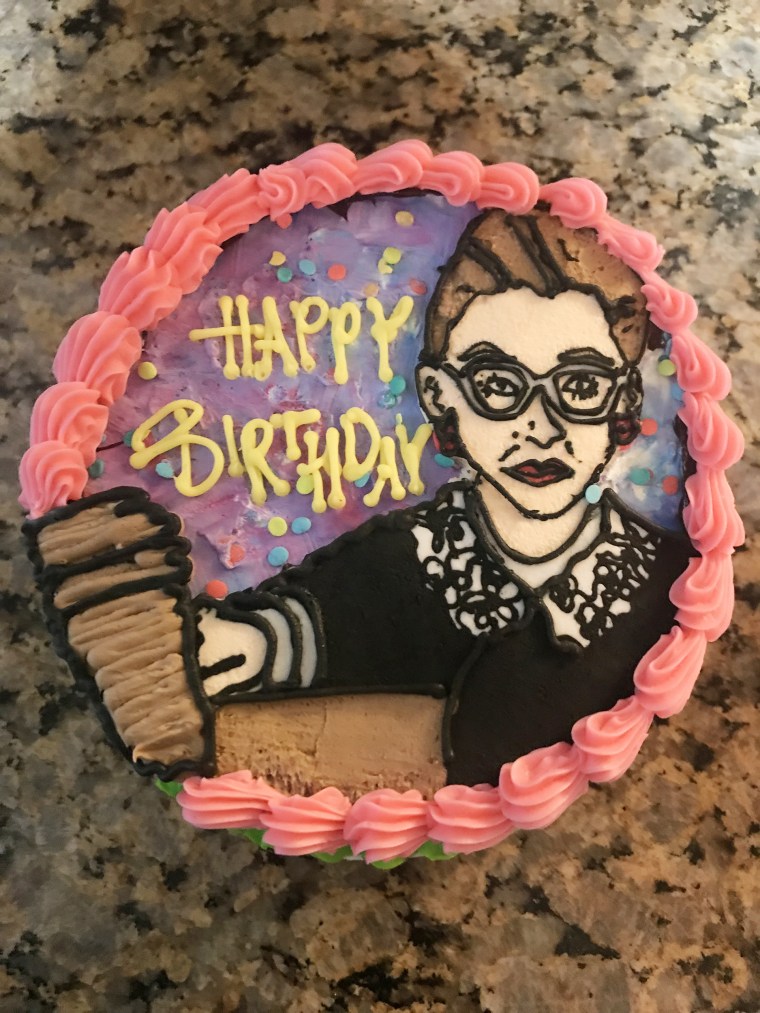 On October 2, the family gathered around the Ginsburg cake as Sophia clutched her RBG action figure to blow out the candles. She admires the supreme court justice so much she wanted to thank her and send her a picture of the cake.
"I asked for a picture of you on my birthday cake because you help make people be treated equally and you made it so girls can have important jobs. Thank you for making America better," the second grader wrote to Ginsburg, including the postscript that she hopes the 85-year-old justice feels better after breaking three ribs in a fall.
Sophia (who goes by Sophie, but signed Sophia because she wanted the letter to be formal) first learned about Ginsburg when she read about her in "Good Night Stories for Rebel Girls." After that, she read "I Dissent: Ruth Bader Ginsburg Makes Her Mark." Sophie felt stunned that people discriminated against Jewish people. What's more, she couldn't believe that Ginsburg might have had to give up her career because husbands were normally the breadwinners.
"She said 'I don't understand. How come people think that,'" Spataro recalled.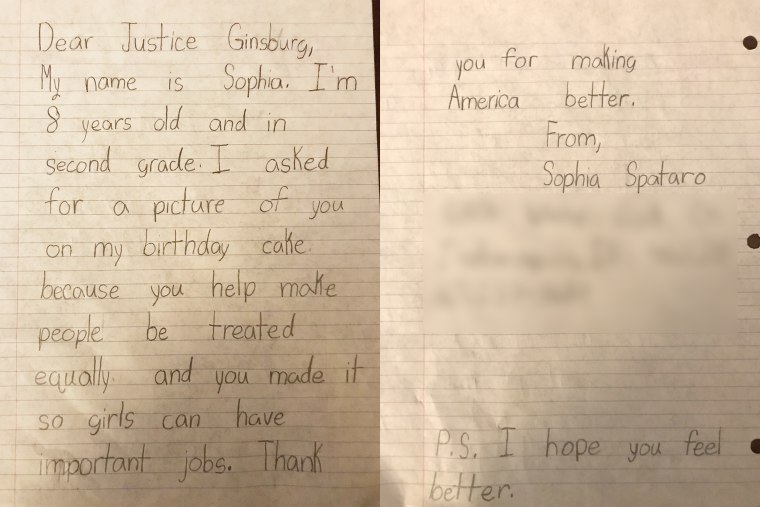 Spataro shared the picture of the letter and the cake on Facebook and received a lot of positive response from friends and family. No one was surprised that Sophie asked for a wonky birthday cake. Last year, she had a George Washington birthday party where she dressed as Martha Washington and she and her friends pinned wooden teeth on Washington, crossed the Delaware and had a tea-party toss.
"She loves the Founding Fathers," Spataro said.
Spataro likes that Sophie's admiration of Ginsburg allows the two to chat about how to be a good person.
"This has been a special thing for me to talk with her about people who have done good things in the world because I want her to see the possiblity of what one person can do," she said.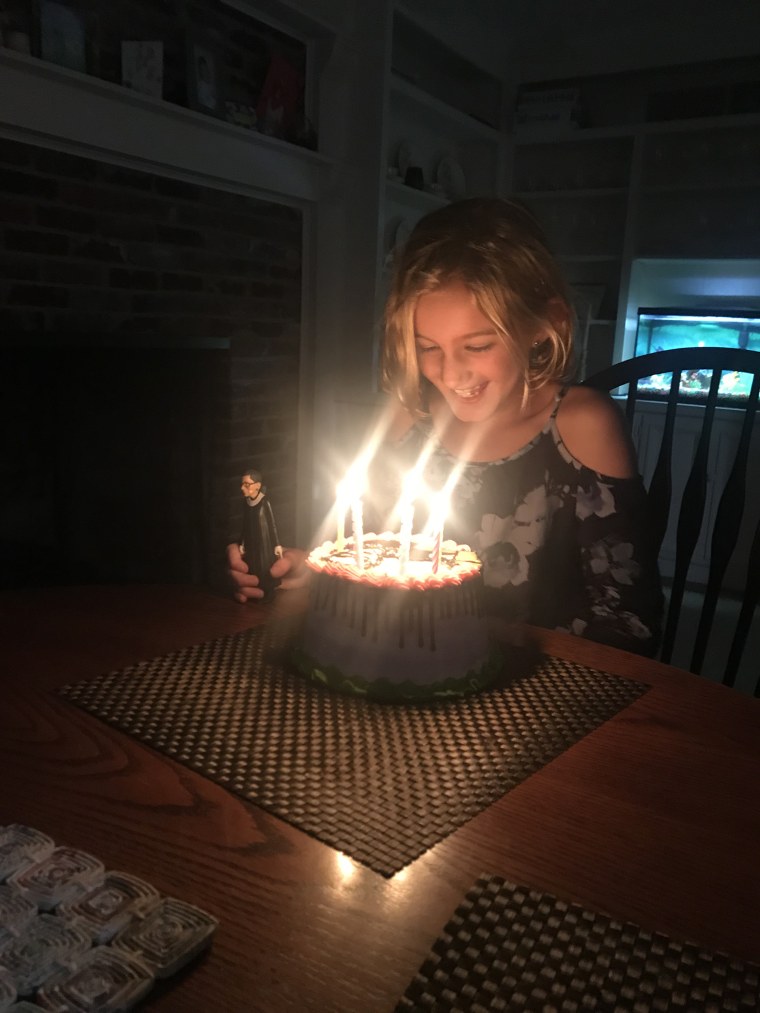 While Spataro hopes that Ginsberg responds to the letter, she's proud of Sophie no matter what.
"So often children worship superheroes and princess and things like that. It is meaningful that my daughter would look up to someone like Ginsburg, who blazed a trail," she said. "I love this idea that she looks at someone like Justice Ginsberg and thinks 'I can try for anything."