Ah, summer: So beautiful. And so busy, especially for parents. There's a never-ending list of places to go and things to schlep — whether it's an excursion to the zoo or park, a day spent at the pool or beach, or a routine grocery store trip.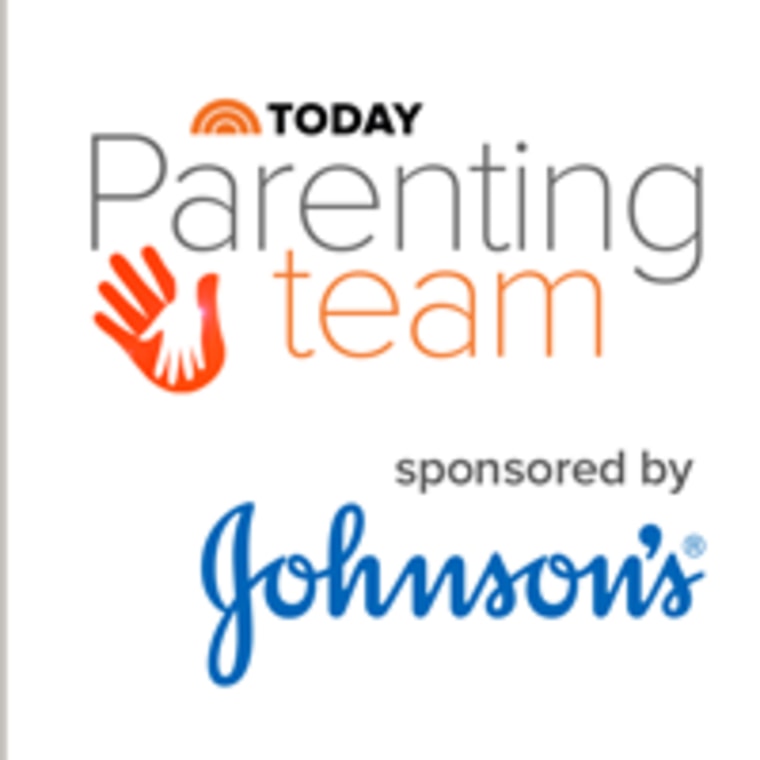 That's why, with the help of the TODAY Parenting Team, we've compiled our best tips and tricks for taking care of your family on the go. Whether you're most concerned about simply getting in the car on time or wondering how to manage your own sleep schedule, you'll find honest (and sometimes humorous) advice below.
Are you a parent? View more articles and even join the Parenting Team here, and stay connected to all the latest updates on our Facebook page.
1. Get in the "you first" mindset. (Amy McCready)
"Have yourself READY to walk out the door BEFORE your kids wake up. I know it's hard but when you're rushing around to get ready and trying to herd them out the door— it rarely ends well. By getting up a little earlier, pulling yourself together, and being fully caffeinated BEFORE the kids are even up—you'll be a lot CALMER, more in the moment, and ready for anything. And when you're calmer, they'll be calmer and more cooperative."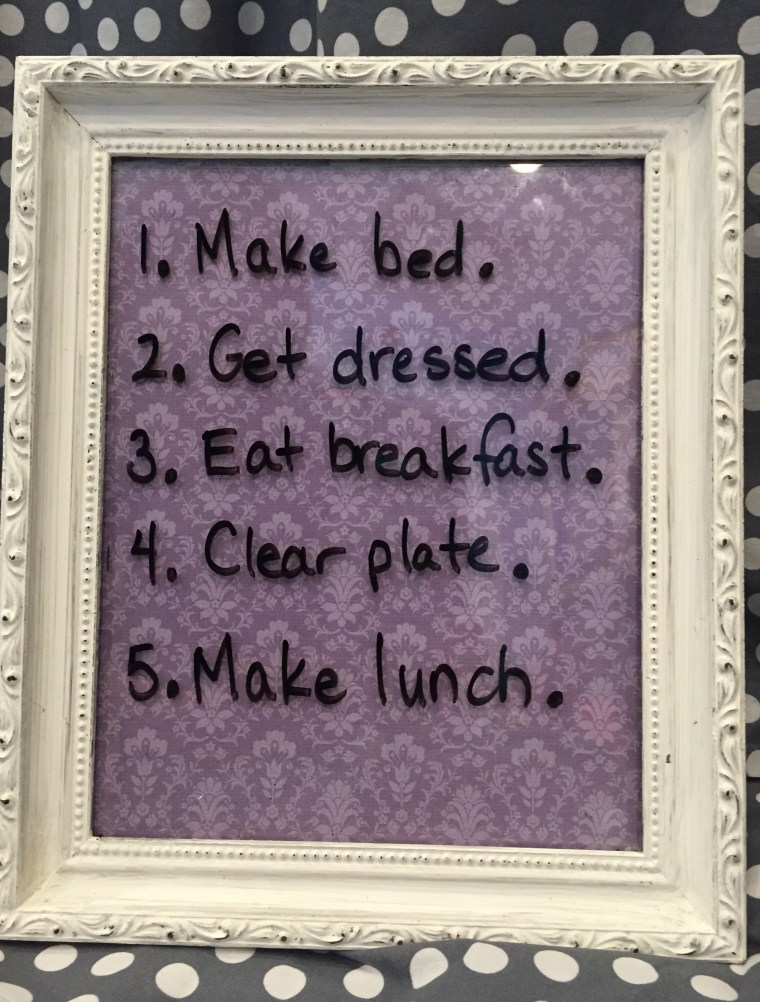 2. Don't be shy. Ask for help. (4boysmom)
"If you are "on the go" constantly, so is someone else, so share the duties. Don't be shy, walk right up to that family at the game you've seen season after season, and offer to carpool. Don't be afraid to ask a friend to watch over practice this time while you run to the grocery, even asking if there is something she needs while you are there. I have never had a fellow sports mom refuse help when offered, and not be more than willing to help in return. We are all in this together, and not only does it take a team of kids to win games, it takes a village of their mothers to keep them IN the game."
3. Take a few deep breaths. (Yeah...So That Happened)
"I know it's so cliche, but it does help when you are about the lose you cool."
4. You leave it, you lose it. (That's Inappropriate)
"The rule at my house is simple. If you want to take a toy as we run out the door, you are welcome to do so. My advice is simple, take a toy that you are not in love with. If you leave it somewhere, you lose it. We will not go back to get it from the park, the grocery store, school, or any other place it was left. My kids learned pretty quick that taking a toy is a risky bet. We have lost many good men along the way, including Buzz Lightyear, Barbie, Transformers, the list goes on and on."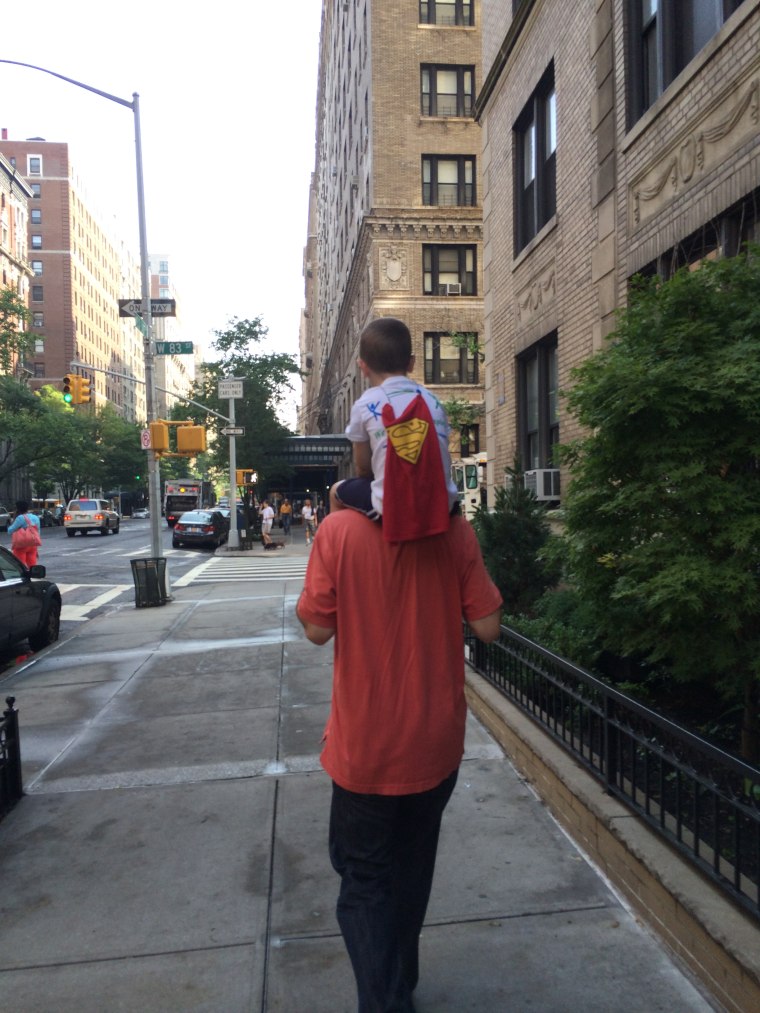 5. Assume it will take five hours to leave the house. (Rebecca Dube)
"From the moment you decide to leave the house with small children to the moment you walk away from the door (NOT returning 30 seconds later for backup binkies, sippy cups or one of the ten bags you packed for a one-hour outing), figure on about five hours. Sound extreme? Perhaps it is. Perhaps you'll be pleasantly surprised to find that it only takes you an hour to get out the door. Look at all the time you saved! You're a marvel of parenting efficiency!"
6. Get some sleep. (JustinRicklefs.com)
"Our whole family needs more sleep. We've filled our calendars so full that the biggest sacrifice being made is actually resting. Don't feel guilty for taking a nap with your kid instead of tacking the endless to-do list. Don't be ashamed of shutting it down a bit earlier each night instead of folding the last load of laundry or balancing the budget."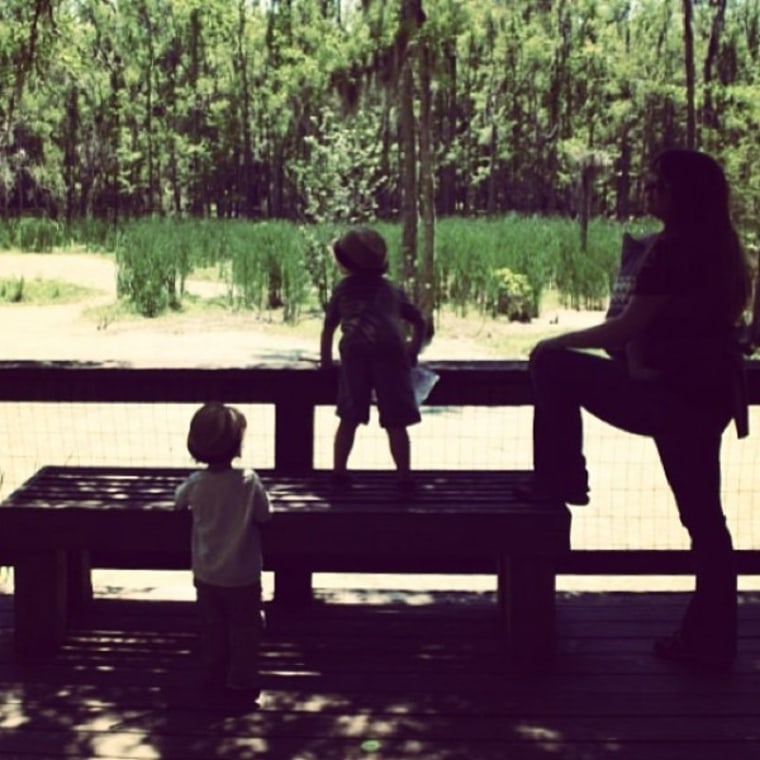 8. Take breaks often. (Mom 4 Real)
"I know there seems like soooo much to pack into a vacation, but doing so without taking breaks will mean you are less likely to enjoy all of those activities. Even if your kids don't want to take a break every now and then, make them...they will behave so much better in the long run if they aren't completely worn out!"
9. Make it an adventure. (Britta Merwin)
"Kid's feed off their parents' attitudes."
10. No more nagging. (Susie Garlick)
"Designate a place for writing: a blackboard, a whiteboard or a piece of paper. Write down what you expect: make your bed, get dressed, eat breakfast, clear your plate, and make your lunch. Explain what you expect: 'If you finish all your jobs you will earn time with your friends this afternoon.' And then the best part, hand them a marker and walk away! You have helped your kids learn about responsibility, the 'nagging mommy' goes away and getting out the door on time becomes a reality. It is a win-win for everyone."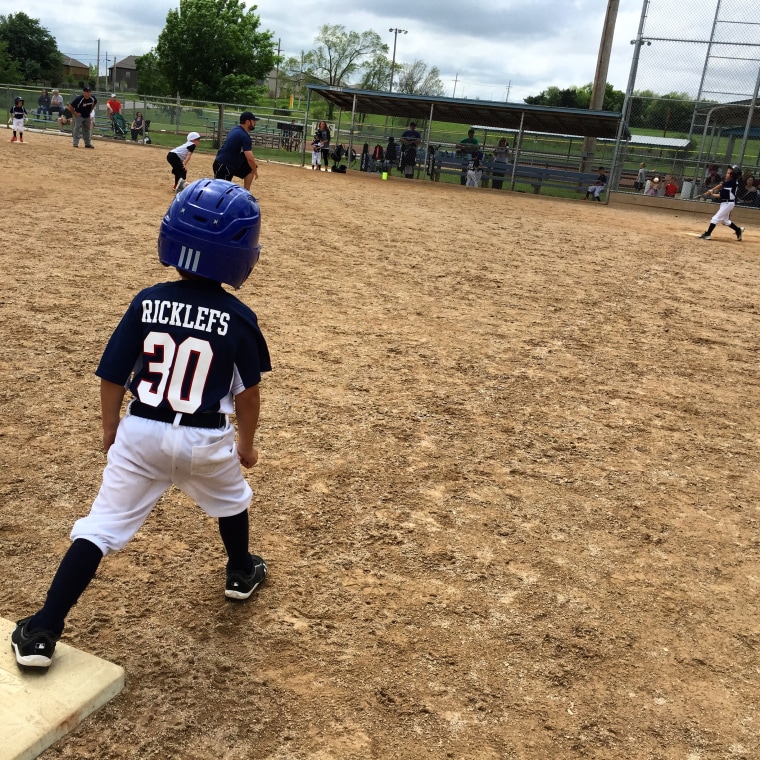 11. Bring everything. Take nothing. (Manic Pixie Dream Mama)
"You could use my car as an archaeological expedition. In a previous life, it was a pristine powder-blue minivan. Now, when you open its doors, juice boxes tumble out. Sedimentary layers of necessities cover the floor. Yes, necessities...Here's the secret: We're prepared. But we don't have to be all the way prepared all the time. I'm not lugging that heavy diaper bag into the store. Instead, I stuff a diaper in my purse. Kids hungry? They each get what they can carry in their hands, plus the cut-up veggies in my purse. If they need a warm layer, we put it on and go. We only keep one shovel and bucket per kid. People lug around a lot of gear they don't really need. We drive around a lot of gear we don't necessarily need - just then. But when we leave the car, we travel light."
12. Say no. (JustinRicklefs.com)
"Part of taking ownership of your calendar is that you have to learn to say no. With young kids, the requests are endless. Birthday parties, play dates, sleepovers, another sport, another event, another thing. Your kids won't fall apart, be socially awkward, not be well-adjusted or any other worst case scenario you play out in your head, if you start saying no to stuff. Even without a great excuse."
13. Tell yourself it's not the end of the world.(Yeah...So That Happened)
"Nobody will die today because your kid has cheerio breath."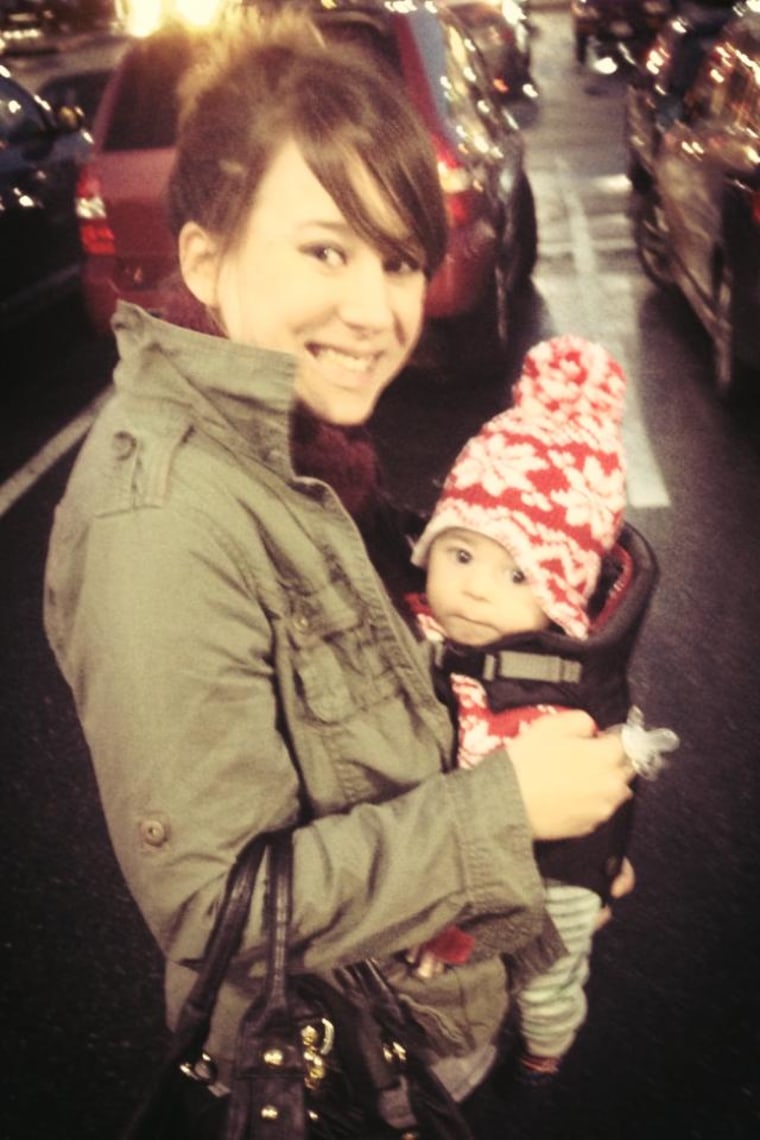 14. Over-prepare. (A Twenty Something Nothing)
"Sure, you'll carry your weight in necessities and replenishments, most of which will remain untouched, but you'll have an answer to every problem and a solution to every puzzle and when a tiny set of healthy lungs erupts in the cereal aisle, you'll be grateful."
15. Walk away. (Yeah...So That Happened)
"Lock yourself in the bathroom and take a breather. Bonus points if you remember to bring your coffee with you, it's like a mini vacation! Just turn the fan on, and ignore it all for a few minutes."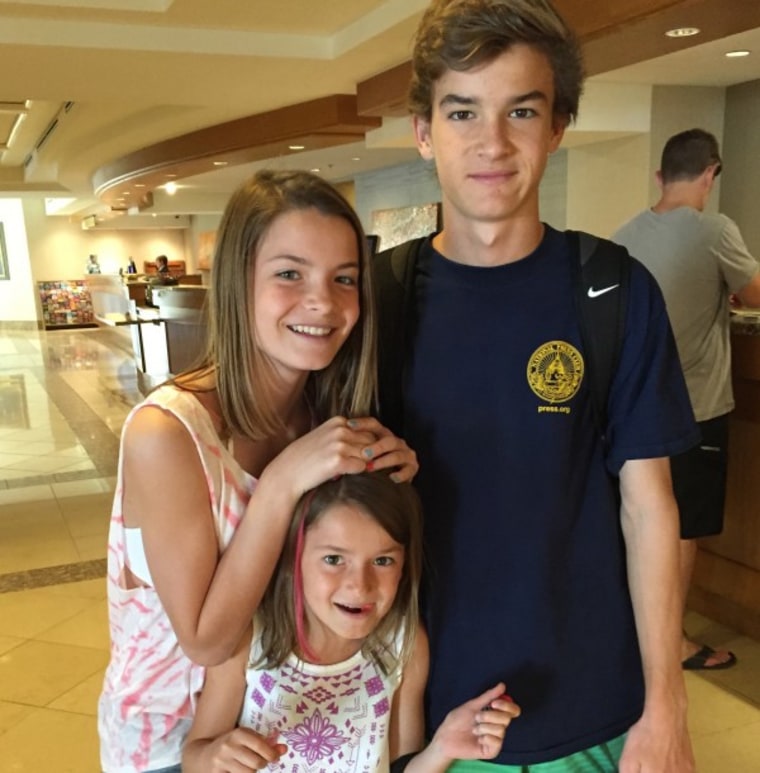 16. Remember to delegate. (Amy McCready)
"Give your kids a job. For example, if you're going to grocery store give your kids their own list, such as three apples, two cucumbers and one box of granola bars, etc. When they have some "control" over the event, they're much less likely to be difficult and you'll find checking things off YOUR list a whole lot easier."
17. Enough already. Slow it down. (Doyin Richards)
"These precious moments won't last forever. We can spend our time rushing or we can spend our time cherishing. Choose wisely, because when it comes to time - you don't get any 'do overs.'"