Daddy duty clearly agrees with George Clooney, who seems to love talking about the twins he and wife Amal Clooney had in June.
For one thing, the "Suburbicon" director, who recently dished with Extra, noted that Alexander is already distinctly different from his sister Ella. "He weighs three pounds more than his sister," he explained.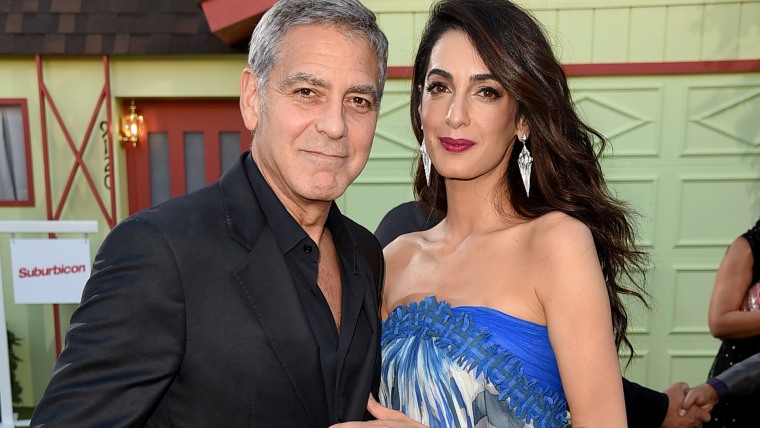 "They're born with personalities," he noted. "Ella is very elegant and dainty and she has these big beautiful eyes; she looks like Amal ... He's just a thug, he's a fat little boy, he laughs louder than everyone in the room; it's the funniest thing."
Deciding to get hitched in 2014 after a long time being single (Clooney was married to Talia Balsam from 1989-93) was not initially on the table for Clooney, 56. But then he met human rights lawyer Amal and everything changed.
"When Amal and I met and when we got married it became really clear we were lucky," he said. "It seemed selfish not to share some of that luck with some other people."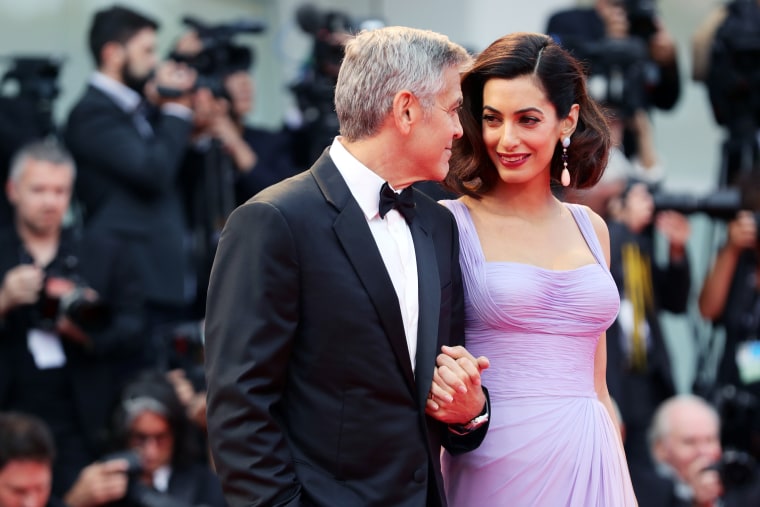 The pair have kept the twins' images out of the press for the most part, though they do like taking them on vacations.
Still, with all this joy shared in the family, Clooney says they're a complete unit now. Asked if they're having more kids, he said, "Done!"
In other words: that's a wrap!
Follow Randee Dawn on Twitter.