You already know George Clooney the actor, the activist and the philanthropist. Now it's time to meet George Clooney, the dad.
Clooney, who in June welcomed twins Ella and Alexander with his wife Amal, opened up about life as a parent — which he said can sometimes be difficult. Luckily, he noted, Amal is an absolute pro.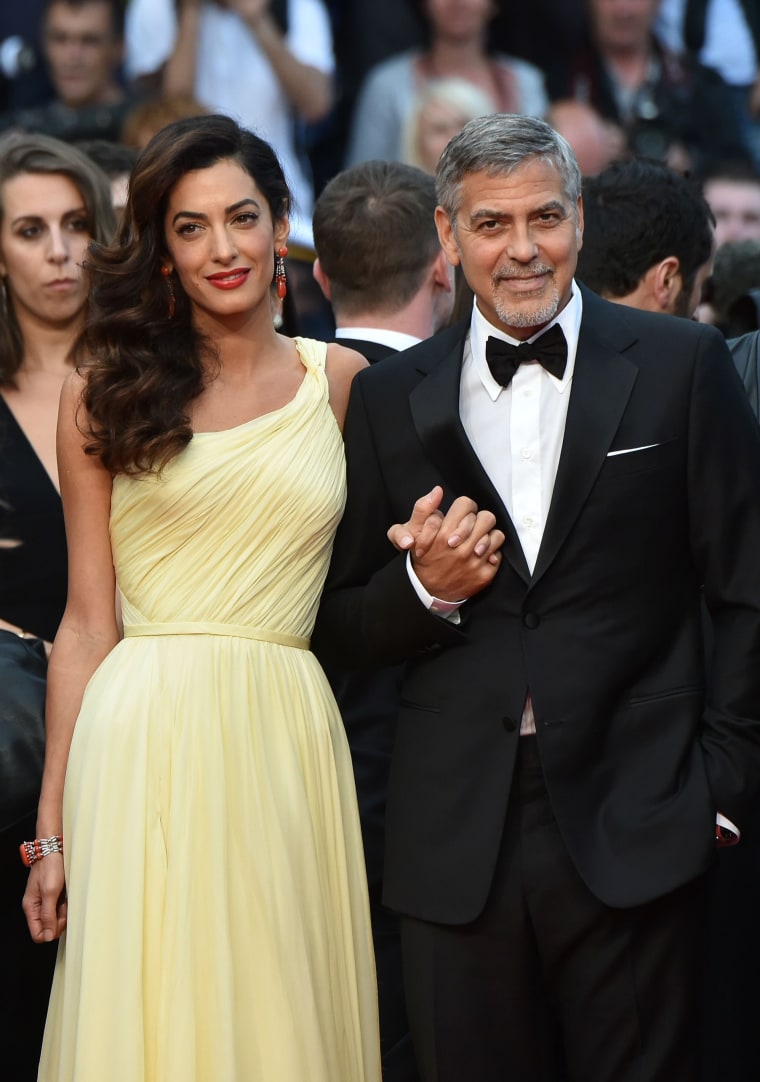 "Suddenly, you're responsible for other people, which is terrifying," he told the Associated Press on Tuesday before singing Amal's praises. "She's like an Olympic athlete. She's doing so beautifully."
Clooney, who is directing the upcoming film "Suburbicon," also joked about how his life has changed. "I just have to clean the barf off of my tux. It used to be my barf, but now it's the twins' barf. So it all works out."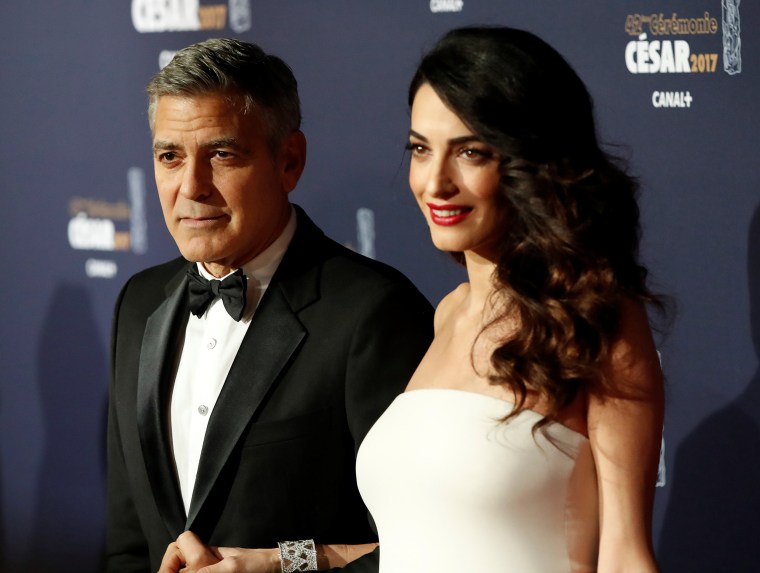 He's also taken on the role of diaper changer, telling the AP, "Right now my job is changing diapers and walking them around a little bit," he said before offering some advice."I really didn't think at 56 that I would be the parent of twins. Don't make plans. You always have to just enjoy the ride."
Whether playful or professional, human rights lawyer Amal Clooney always stays true to her polished personal style.
George and Amal, who tied the knot in a private ceremony in September 2014, became parents to the twins on June 6.
At the time, a rep for the couple announced, "Ella, Alexander and Amal are all healthy, happy and doing fine. George is sedated and should recover in a few days."