George and Amal Clooney have been careful about taking their 1-month-old twins Ella and Alexander out in public — and they've been pretty successful about keeping the tots' privacy a secret.
And even though they recently flew on a private jet into Milan, Italy with the babes, they're still batting a thousand... because we can't see either of them in their adorable white lace bassinets!
The Clooneys have largely kept out of the public eye since the twins' birth; this was the first time the couple were seen in public with the babies.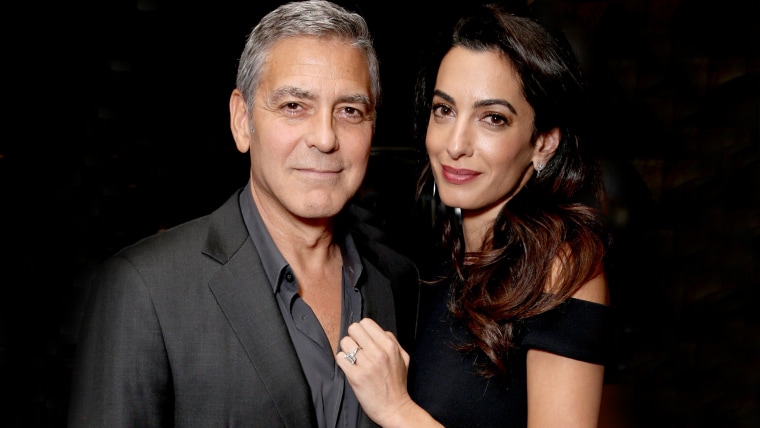 George's 83-year-old dad Nick Clooney told the press after meeting them via Skype in June that they both had dark hair, while his wife "swears they have George's nose. I don't know what that means."
George and Amal wed in 2014 in Venice, and he has a home he visits regularly in Lake Como, Italy. The twins were born at St. Mary's Hospital in London on June 6, with Alexander arriving first at 12:54 p.m. Ella arrived two minutes later, People reports.
George is pretty savvy about the press, so we expect they'll have an official photo of themselves with the babes in due course. For now, we'll just keep peering at these pictures, imagining what the beautiful offspring of two very beautiful people look like.
Follow Randee Dawn on Twitter.