The Clooney family is about to get bigger: George and Amal are expecting twins!
Clooney's good friend Matt Damon confirmed the happy news to TODAY Thursday during an interview with Natalie Morales, revealing that he's known about the pregnancy since autumn.
The two-time Oscar winner, 55, and the human rights lawyer, 39, tied the knot in September 2014, in a private ceremony at the Aman Canal Grande luxury resort in Venice, Italy. The pair began dating in 2013.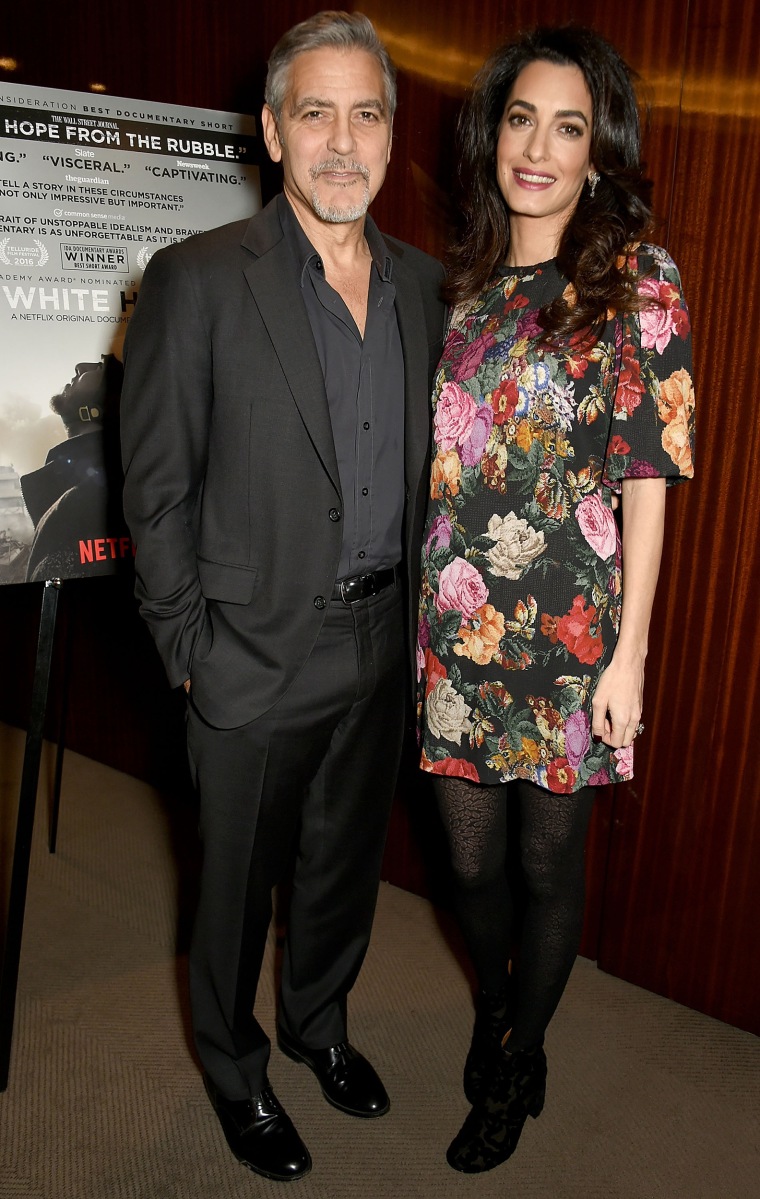 RELATED: Matt Damon reveals his reaction when George Clooney said he was having twins
While Clooney, once a notorious bachelor, has mostly stayed mum about the couple's thoughts on having kids, he hasn't been shy about singing the praises of his beloved wife.
"I've never been happier in a relationship by any stretch of the imagination," Clooney told Esquire in 2016. "At 52, I found the love of my life and I'm really happy."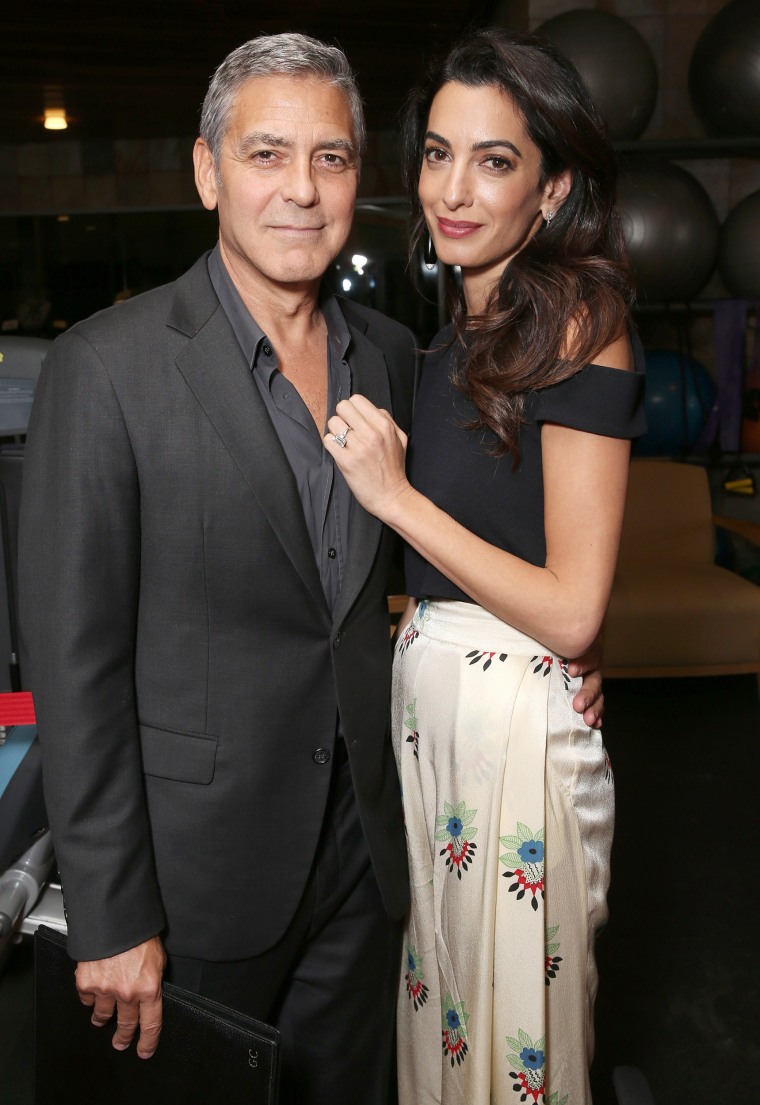 "It's fun," Clooney told E! News of marriage in 2015. "It's really fun." He added, "There were all the jokes and the bits and I get all that stuff, but I couldn't be happier right now. I wake up in the morning and I think, 'This couldn't be better.'"
RELATED: Happy anniversary, George and Amal Clooney! Their first year of marriage in photos
Of course, they're not the only celebrity couple expecting twins; Beyonce and Jay Z recently announced that they have two bundles of joy on the way.
We wish them all the best!