In her recent book of essays, "We're Going to Need More Wine: Stories That Are Funny, Complicated, and True," Gabrielle Union revealed that she's struggled with infertility.
She's suffered numerous miscarriages while trying to have a baby with her husband, NBA star husband Dwyane Wade. And she's sick and tired of "bump watch," the obsessive tabloid chronicling of women's reproductive systems.
"The vagina watch gets old," she tells TODAY. "Now I'm watching women be stalked during their pregnancy. We feel so entitled to every twist and turn. We feel like we're entitled to the ultrasound. There's no basic decency. Show me the bump! See that bump! It's insane."
Never miss a parenting story with the TODAY Parenting newsletter! Sign up here.
Moms, says Union, can't get it right, no matter what they do. If they stay home, they're giving up their career. "And you're shamed for going back to work too soon. There's no winning. There's no upside. It's too much."
Opening up about her own issues didn't feel cathartic as much as it felt necessary. "I feel like I was very clear. I'm very clear on where I stand on this surveillance of women's bodies and our choices and what we're doing and not doing," she says.
And the response has been resoundingly positive. "There's definitely a lot of people suffering in silence and isolation," she says. "Reading about my life and me being brutally honest, they felt seen and heard and understood. It's been a tremendous response. People talk in cliches. They don't tell the truth. Hearing my truth has been helpful."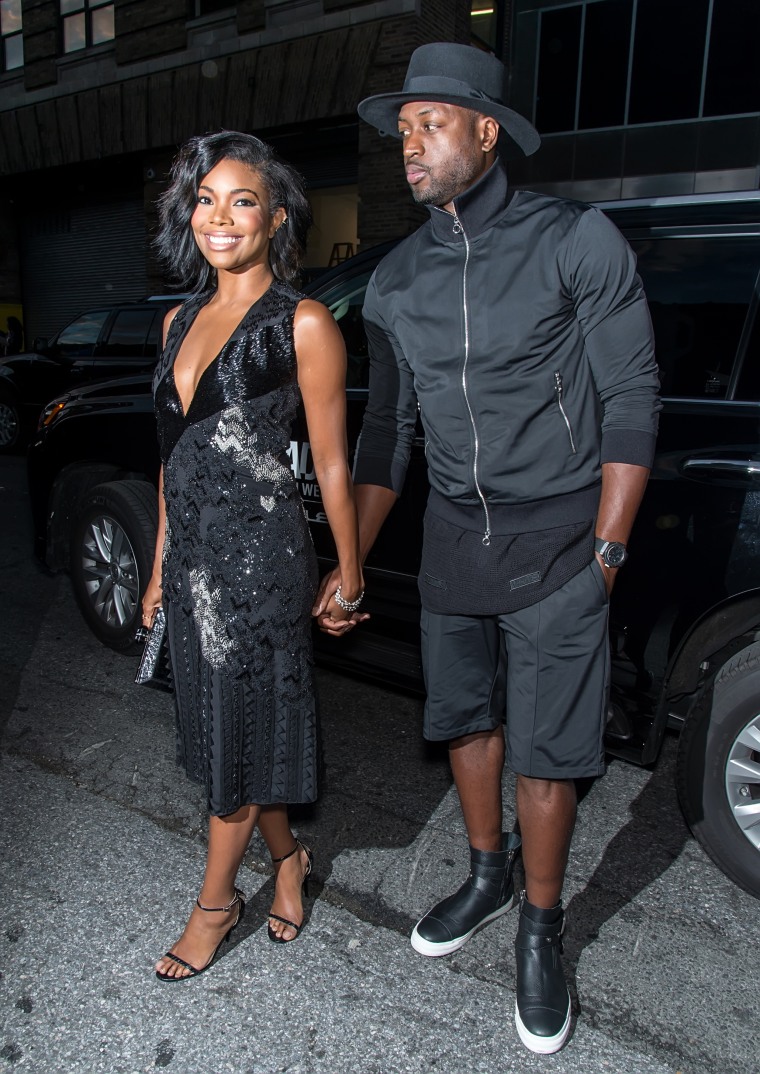 Wade has three sons from previous relationships, so the couple has a very full house. Being a stepmom has been rewarding, says Union, and her rule is to live by her own rules.
"There's no one set of advice. You make it up as you go. You put the kids' peace of mind and joy and ease first. You generally don't lose that way. You work from that place," she says. "That's been pretty good for us. Every family has their own challenges. One person's advice is disastrous for the next family."