They've never met her, but inspired by a parent's simple appeal online, strangers around the world are reaching out to a little girl to let her know she's not alone, she's special and she's loved.
It's all for Gabbie, a 7-year-old girl from Greenwood, Ind., who has a hard time fitting in at school. The second-grader has neurofibromatosis, a genetic disorder that causes tumors to grow and can lead to learning disabilities and developmental delays in children.
Her mom, Kandra Sejas, said Gabbie doesn't have any visible tumors, but has symptoms that mimic autism, such as social awkwardness.

"She wants so badly to have friends and to be accepted," Sejas told TODAY Moms, her voice breaking.
"It's heartbreaking to have a child who doesn't fit in. For the longest time, she didn't realize that she was different, (but) the older she gets, the more she kind of figured out that maybe her brain works a little bit differently or maybe everybody else has a lot of friends and she doesn't."
Last month, Gabbie came home and told her mom she saw her classmates getting cards at school, which Sejas figured were invitations to parties. The girl was devastated that she didn't get one and asked her mom, "Why doesn't anyone give me cards?"
Sejas was thinking about her daughter's struggles one night as she logged on to "Monkee See – Monkee Do," a non-profit that matches up families in need with people who'd like to help. Sejas had participated before, supporting a family during the holidays, but now she decided it was her turn to ask for help.
In her entry, titled "Cards for Gabbie," Sejas simply appealed for people to send cards to her daughter.

"There are some things that money cannot buy, and that is feeling like you are loved and accepted. That is what I want for my baby girl," Sejas wrote.
She was one of more than 300 people who posted wishes during this year's Holiday Hands campaign on "Monkee See – Monkee Do," said Glennon Doyle Melton, head of the non-profit and founder of the popular blog Momastery.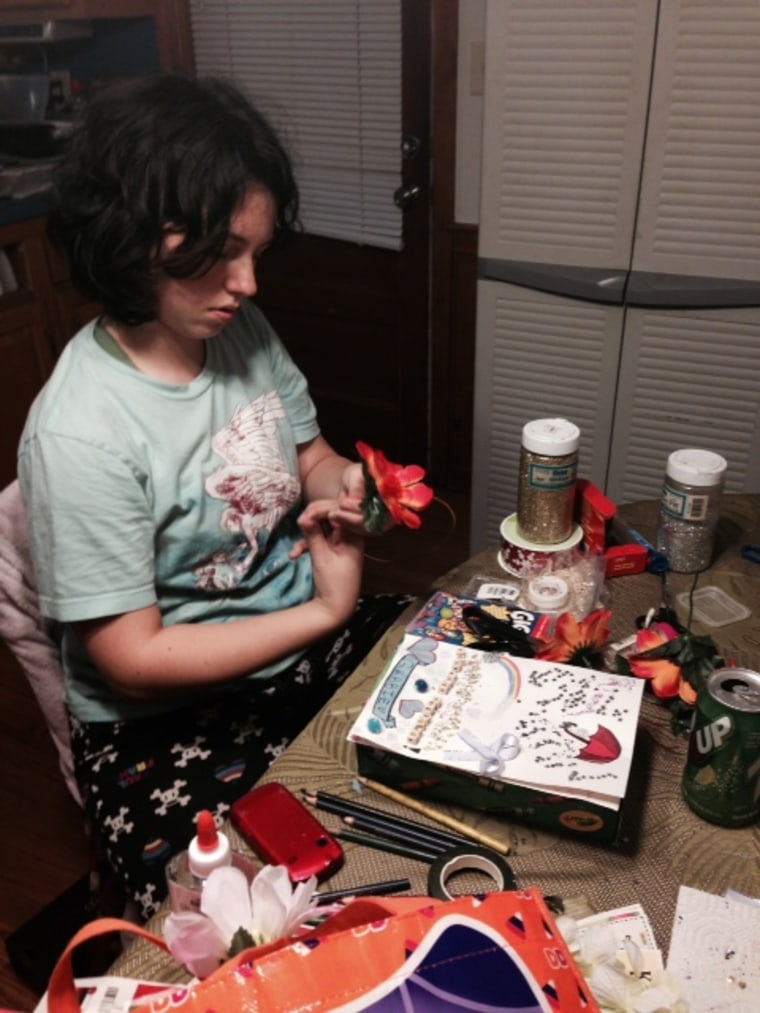 Many families ask for help with things they can't afford, but it's the non-monetary requests, like the Cards for Gabbie, that are often the most touching, Melton added. She was convinced her community would respond in a big way.
"You can really see how lonely people are and how easy it is to ease some of that loneliness," Melton said.
"For every mother, that just makes you want to stick a fork in your eye, just the thought of your kid watching other people get invited to things. Because you want to protect them from that sadness, and we all remember that feeling when you were young and it's the worst."
Jaime Kennedy-Tinti was one of the many readers moved by Sejas' appeal. The Manchester, Conn., mom shared the story with her 15-year-old daughter Lena and the teen jumped at the chance to help Gabbie.
Lena spent an entire evening creating a home-made card for the girl and embellishing it with her mom's crafting supplies, including glitter, stars and bows. "You are awesome!" the front reads. Kennedy-Tinti said her daughter knew what Gabbie was going through because she was bullied at one point and could relate to the feeling of being different and not connecting with anybody. Watching Lena get so involved in Gabbie's cause made her mom tear up.
"I've been in that boat of being a parent when their child comes home crying and you feel helpless because you have to send them to school. You have to and you can't protect them," Kennedy-Tinti said.
Lena also offered to be Gabbie's pen pal, though the family hasn't heard back from the girl just yet.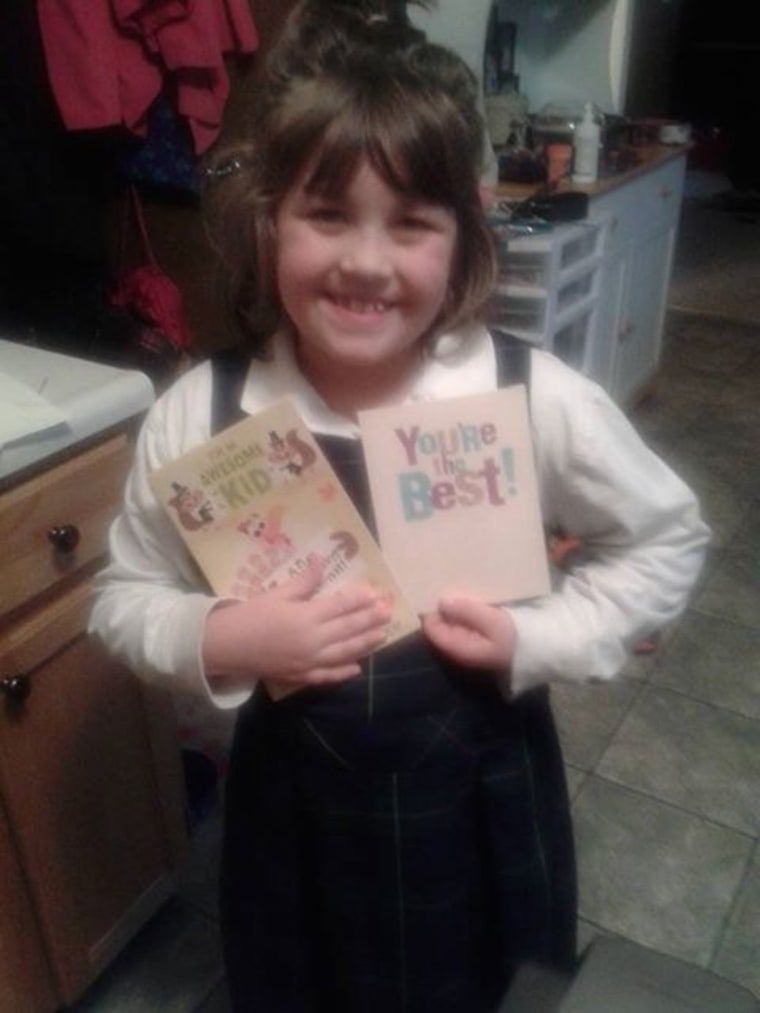 That's probably because Gabbie's mailbox has been inundated by cards and letters from as far away as England and Australia, Sejas said. Some 50 messages of support have arrived so far, with more coming every day. In some schools, entire classes are writing cards for Gabbie.
"The response was just absolutely overwhelming… the first time she got one, she screamed at the top of her lungs," Sejas said.
"The thing that was the coolest about it – sorry, I might cry – is the kids who got on board. The moms who read it to their children and said this little girl feels left out and wants to be included – and the kids were like, let's send her a card."
There will be a special Christmas tree in the Sejas household this holiday season, decorated with all the cards that have been sent to Gabbie with love. The little girl is feeling less alone now, and so is her mom.
"It's just so reassuring (to have) people reaching out to me and telling me that I was a good mom… that was pretty overwhelming, too," Sejas said.