/ Source: TODAY Contributor
Parents are funny — especially on Facebook. And we love them for it.
So let's give a shout-out to the hilarious moms and dads who aren't afraid to tell it like it really is. Here are our picks for this week's Funniest Parents on Facebook.
Because who else would figure out that elliptical trainers make great clothes racks?
Want to share your funniest parenting moments with TODAY? Just post them on our Facebook page at TODAY Parents, or tag us OR Sarah Maizes (our Parenting-Humorist-at-Large) in your comments. We'll pick our favorites to feature in our next installment.
1. Clowning around (Vanessa Willis France)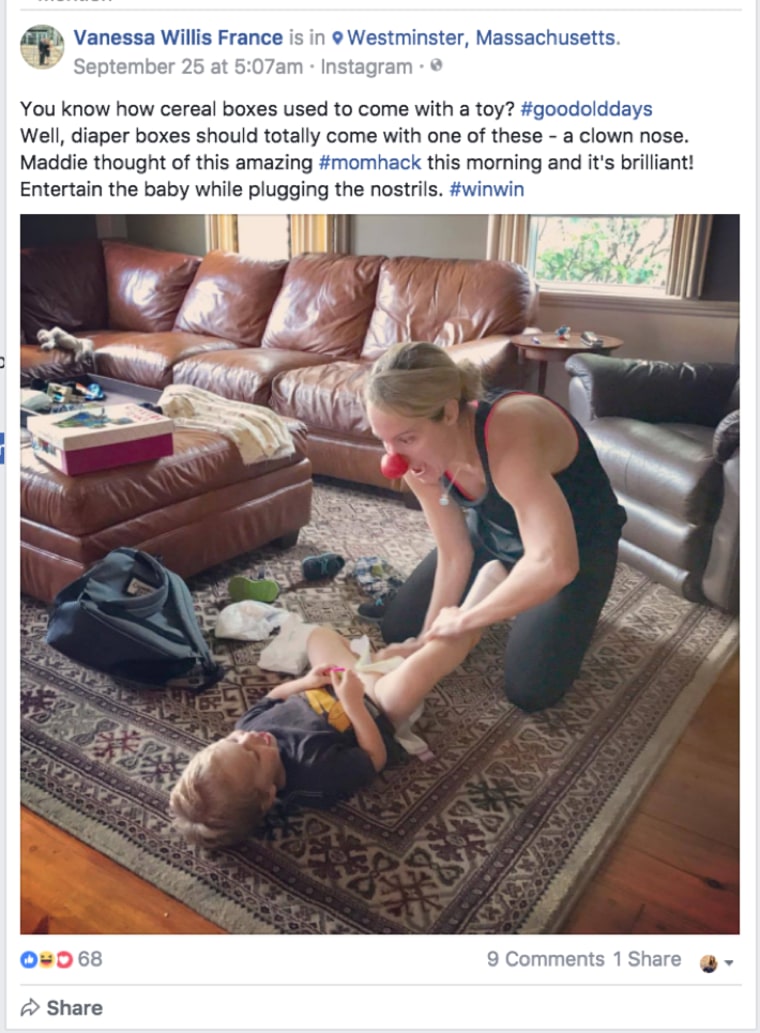 2. Dishing it out (Whine and Cheez-Its)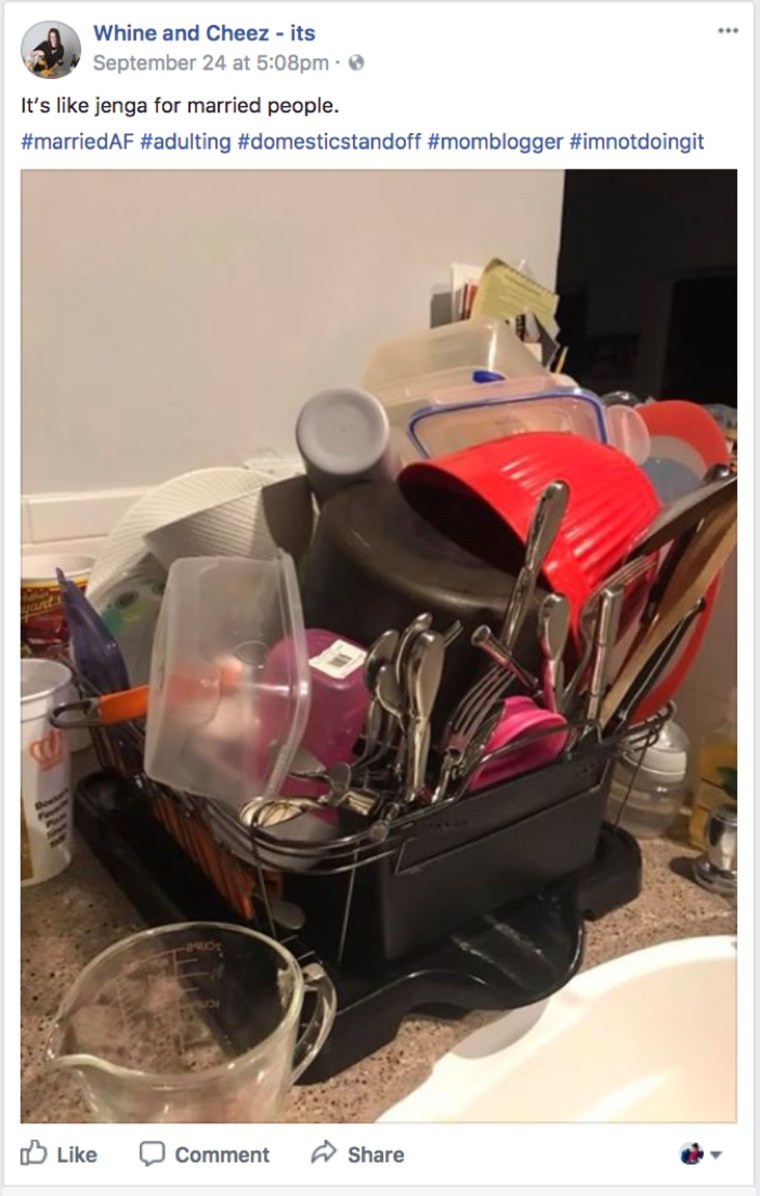 3. Ab-normal (The Sunny Side of Something)

Never miss a parenting story with the TODAY Parenting newsletter! Sign up here.
4. Growth spurt (Tipsy Tiaras)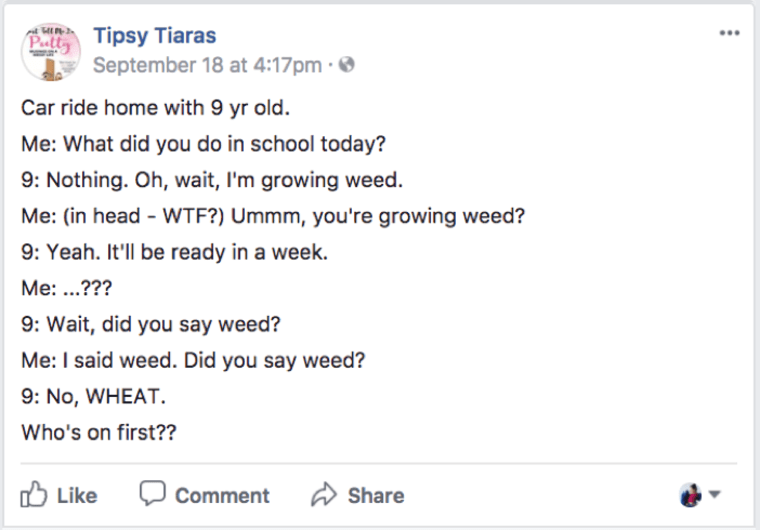 5. Plated (Bottlerocket)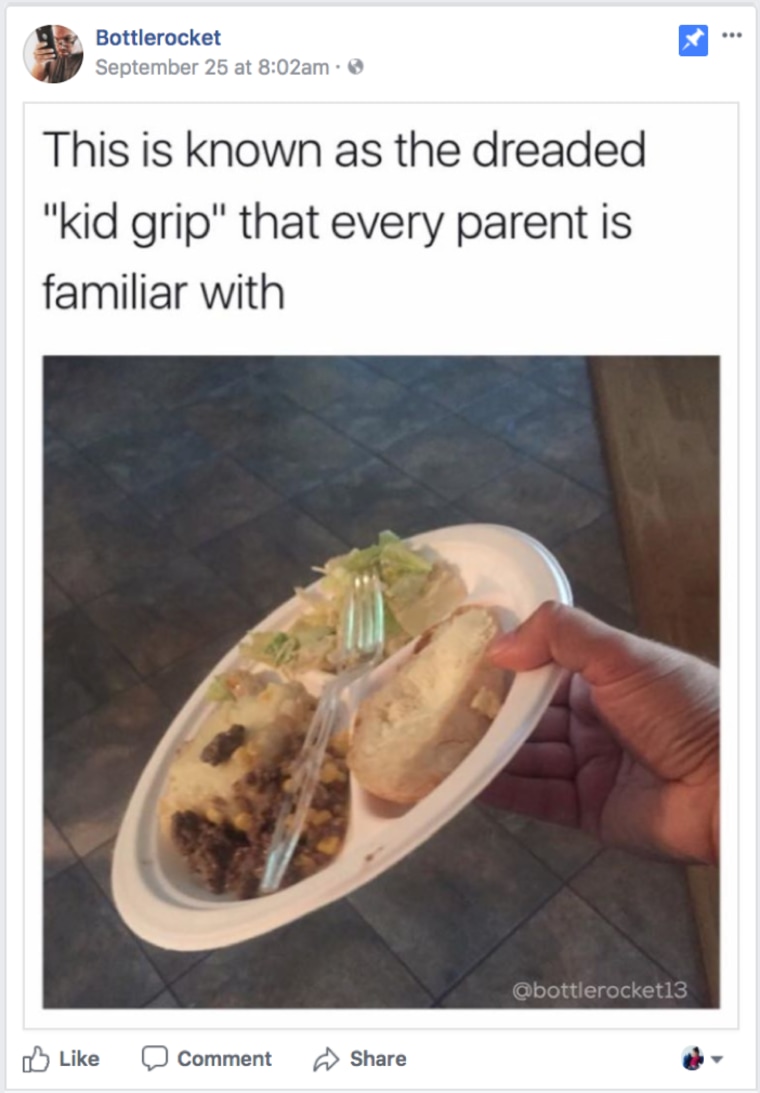 6. Things mom will never say (Andrea Andi Pelton Barber)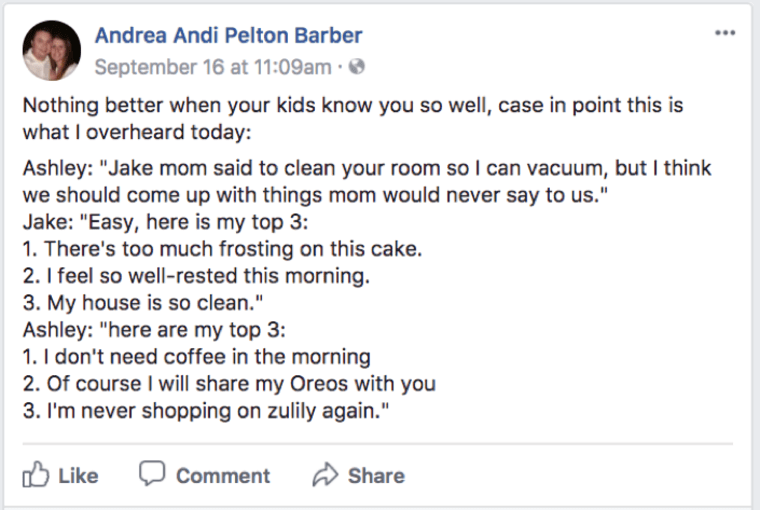 7. Fair fare (Elly Lonon)

8. Eating Nemo (Zoe vs. the Universe)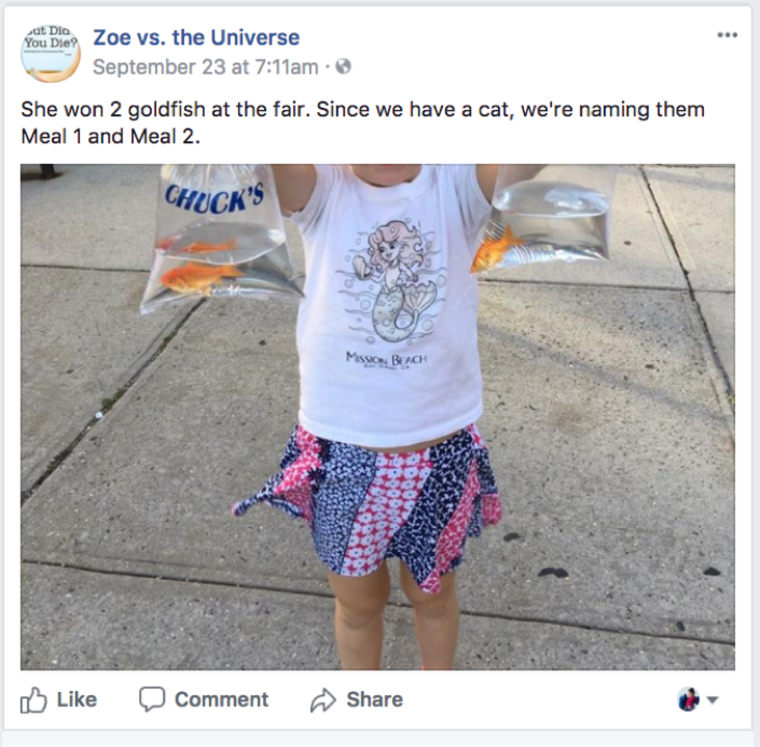 9. What a workout (My Little Villagers)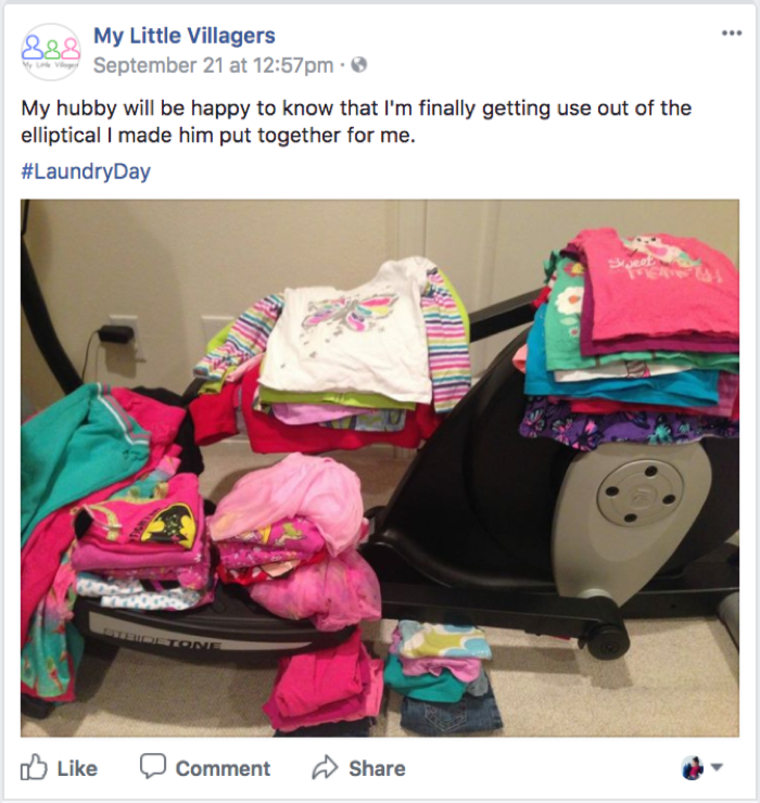 Sarah Maizes is a writer, comedian, and award-winning author who's written several picture books for children, including "On My Way to The Bath" and "On My Way to Bed." Follow her on Facebook, Twitter and Instagram.