/ Source: TODAY Contributor
Parents are funny — especially on Facebook. And we love them for it.
After all, you might as well change their home address to your license plate number -- because with school and extracurricular activities starting up, you'll be living in your car until spring.
Never miss a parenting story with TODAY's newsletters! Sign up here
So let's give a shout-out to the hilarious moms and dads who aren't afraid to tell it like it really is. Here are our picks for this week's Funniest Parents on Facebook.
1. 24-carat lunch (Explorations of Ambiguity by Andrew Knott)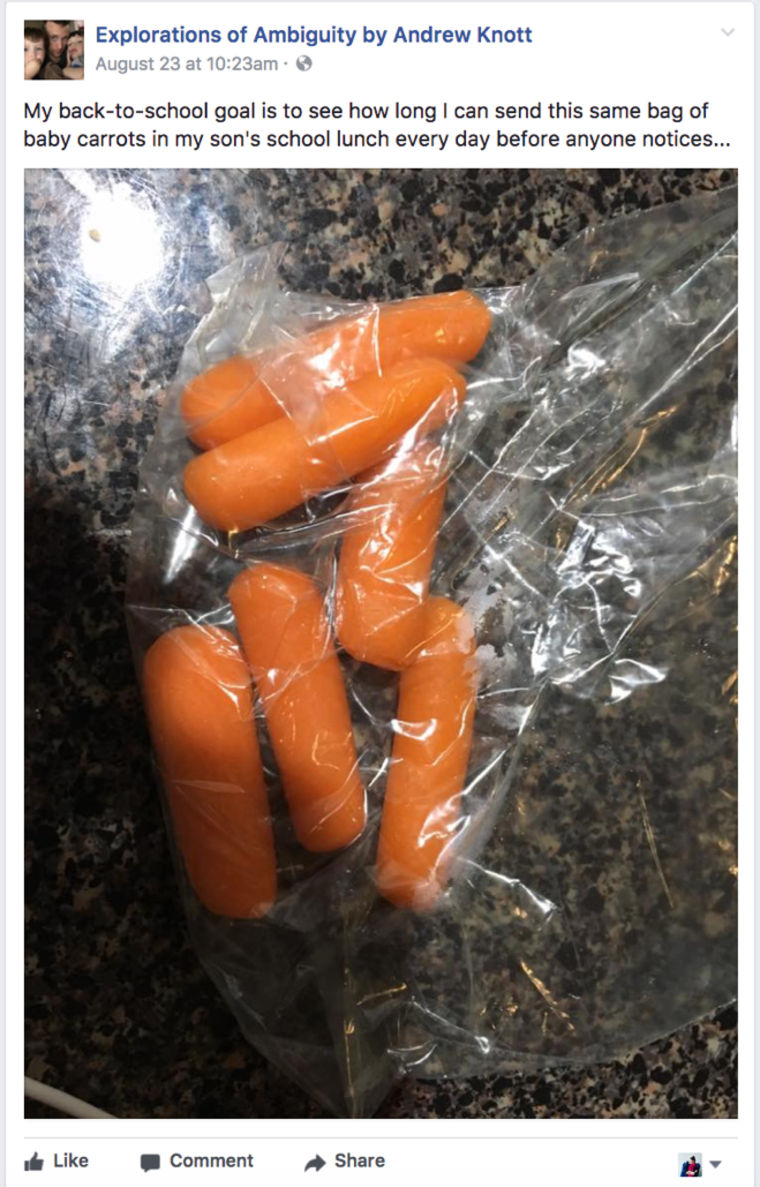 2. Agony of defeat (Mommy Back Talk)
3. Precious and few (Jen Simon, Writer)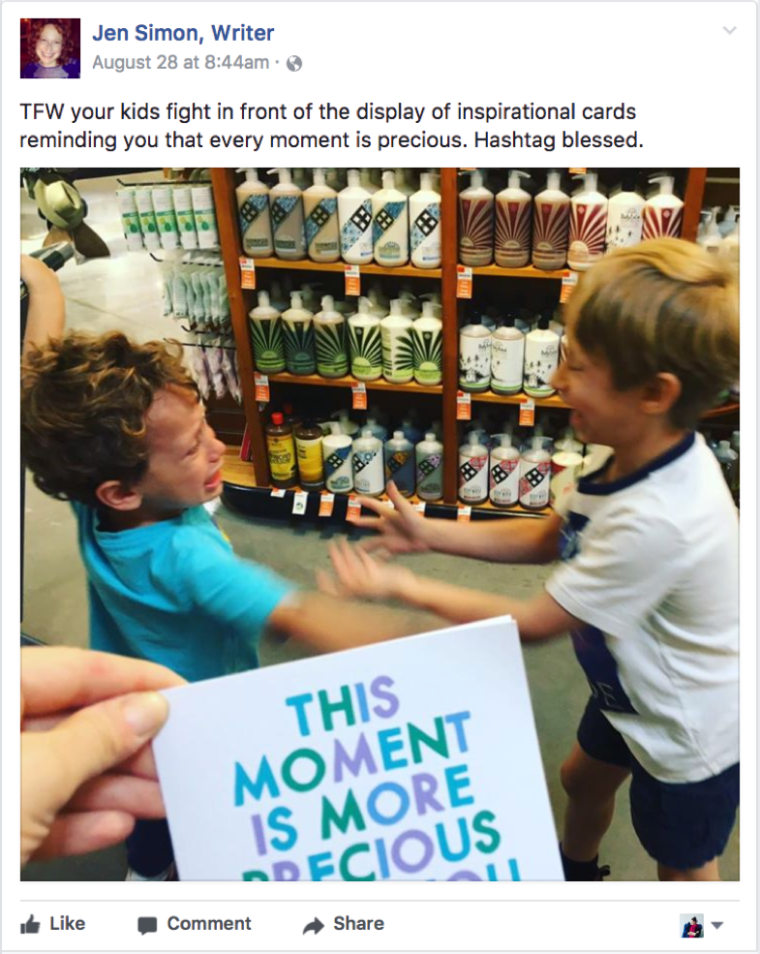 4. O happy day (Bad Sandy)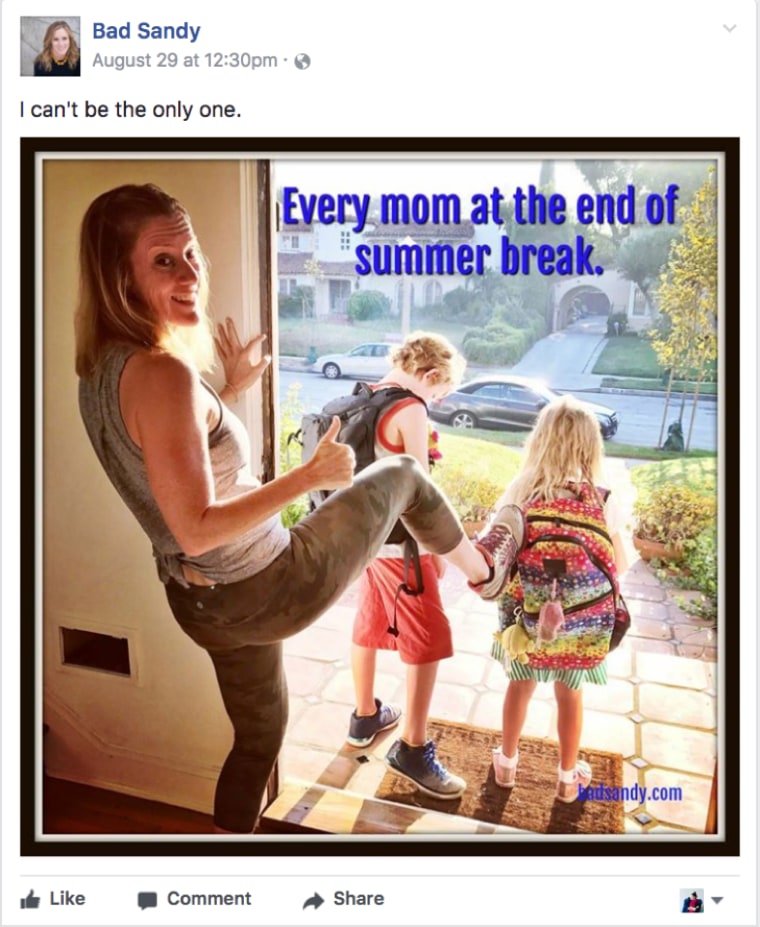 5. TP 101 (The Pursuit of Normal)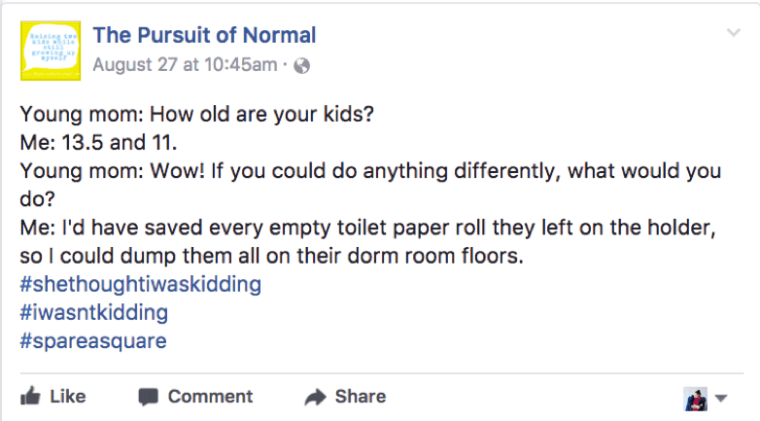 6. Fashion emergency (Susanne Kerns -- Writer)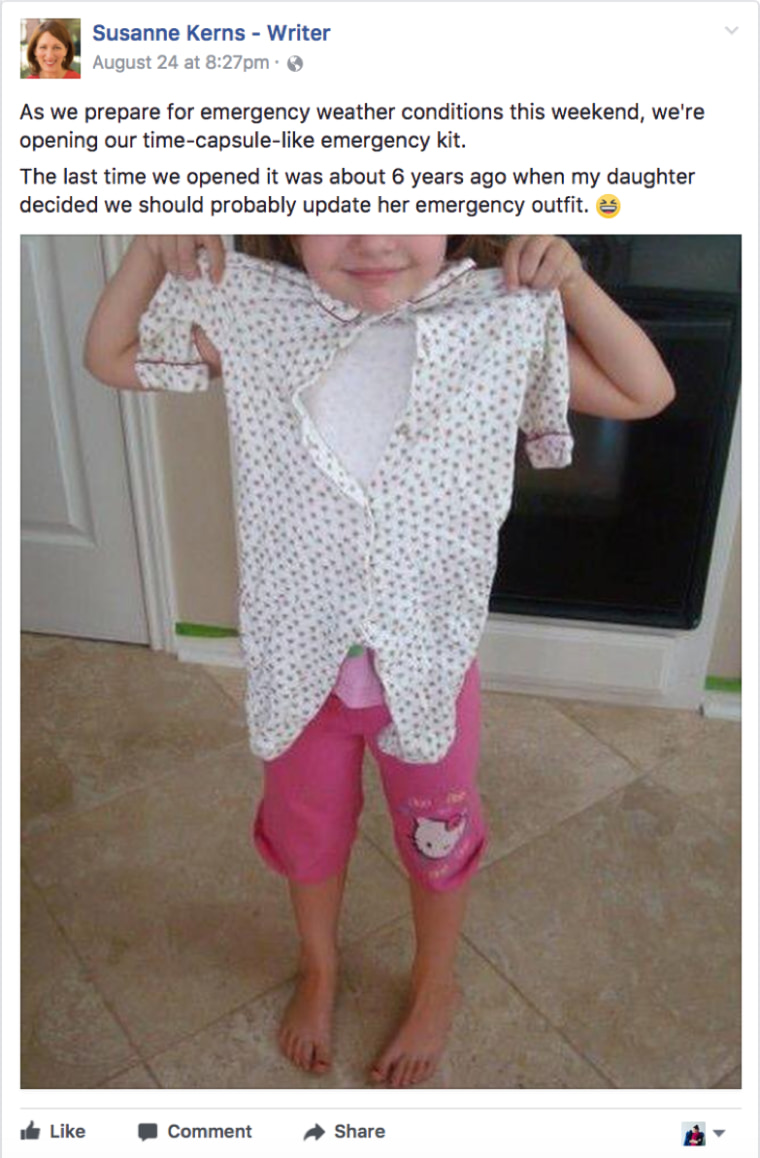 7. Food fight (Wiggle Room Blog)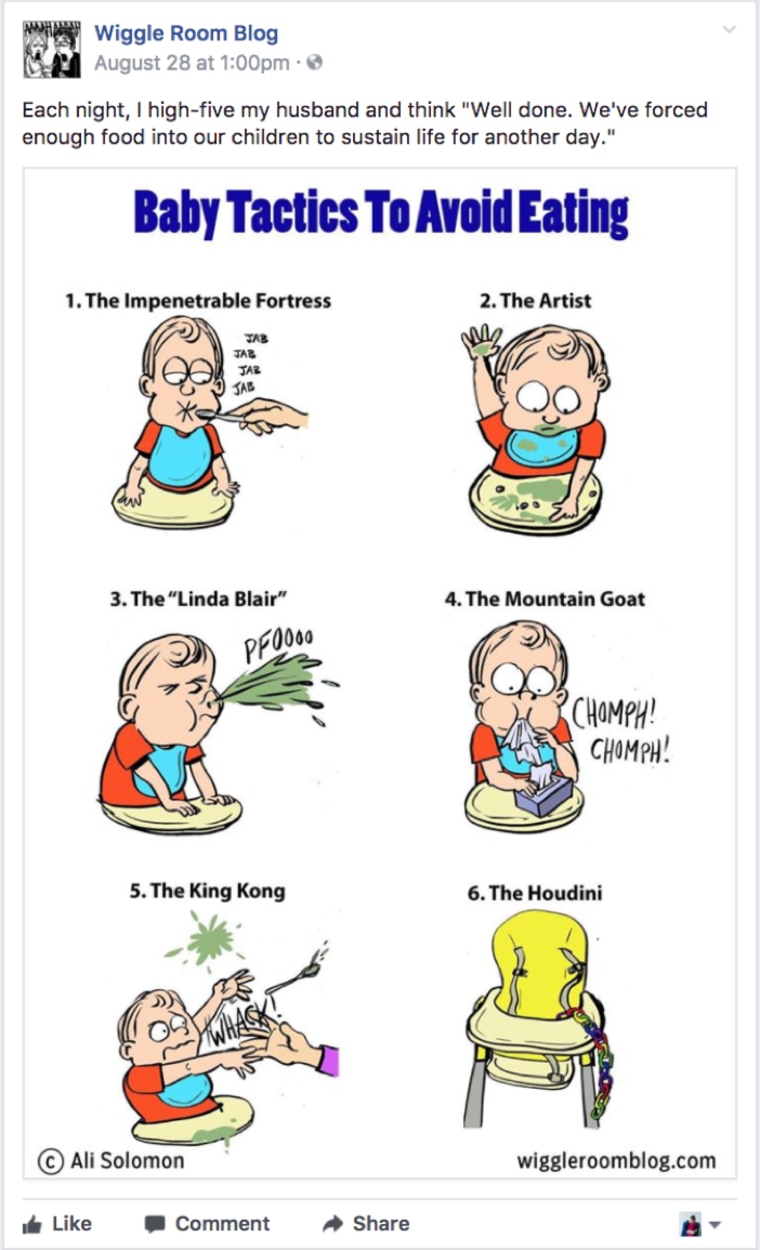 8. No joke (Oh, Honestly -- Real Life for Real Moms)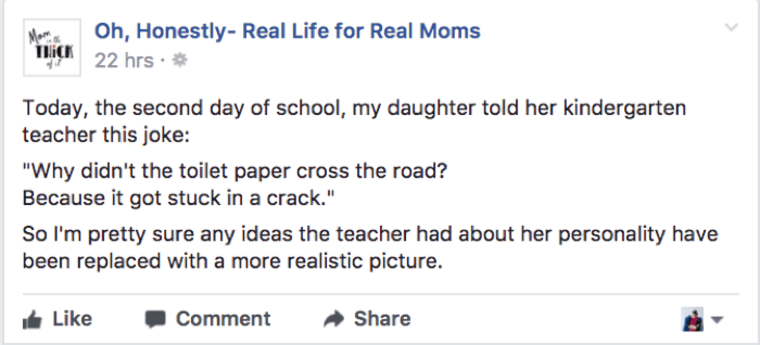 9. No whining (39ish Life)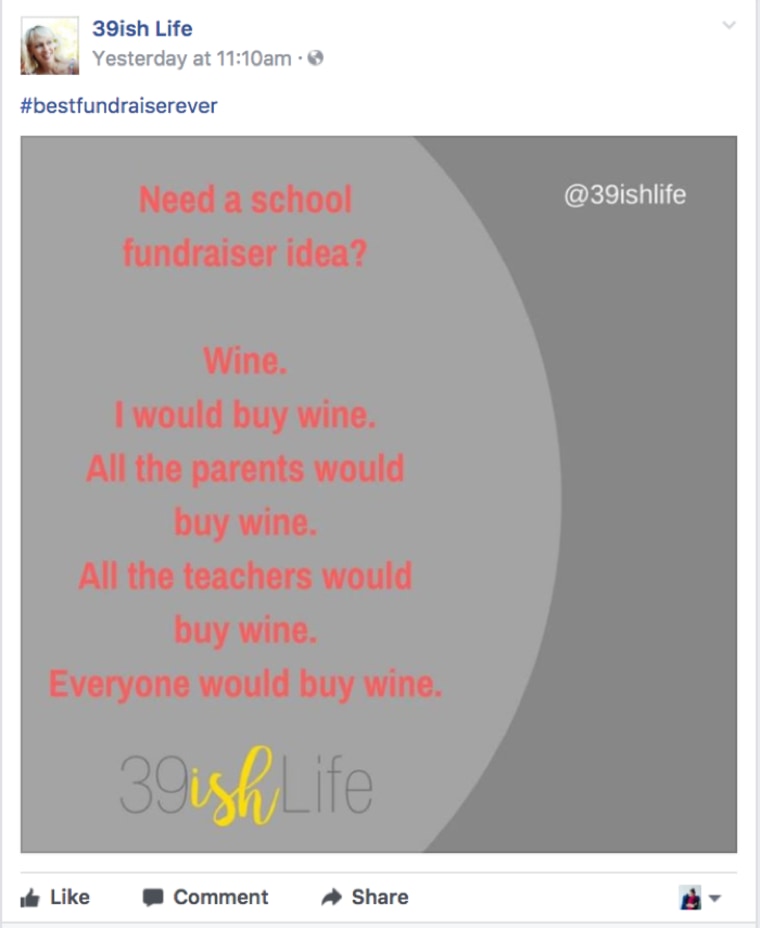 10. Spirit and drive (Using Our Words by Amy Heinz)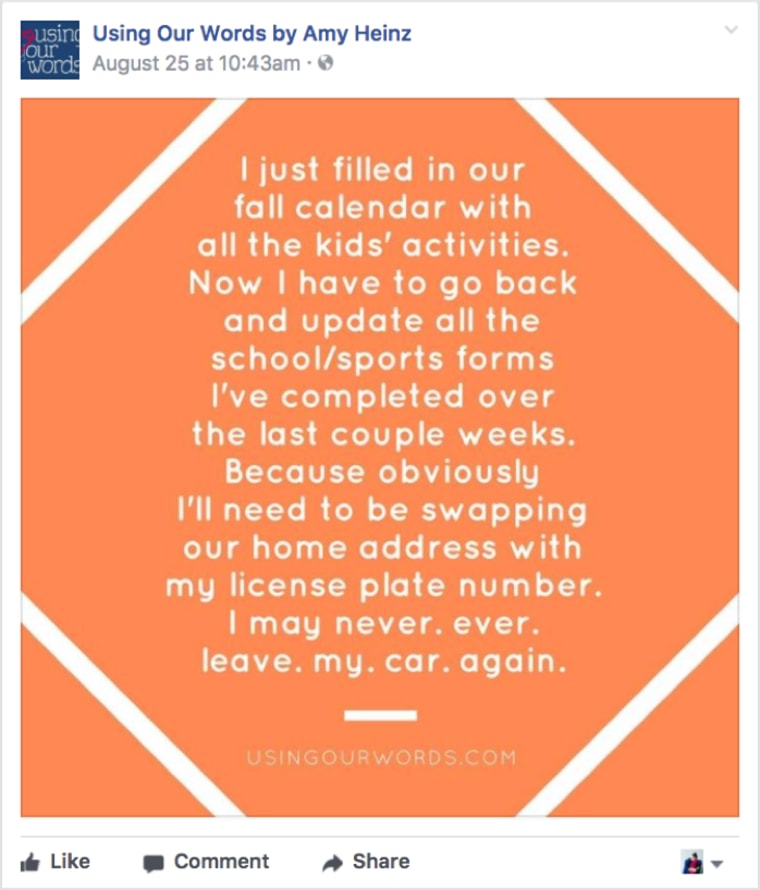 Want to share your funniest parenting moments with TODAY? Just post them on our Facebook page at TODAY Parents, or tag us OR Sarah Maizes (our Parenting-Humorist-at-Large) in your comments. We'll pick our favorites to feature in our next installment.
Want more funniest parents on Facebook? Find them here!
Sarah Maizes is a writer, comedian, and award-winning author who's written several picture books for children, including "On My Way to The Bath" and "On My Way to Bed." Follow her on Facebook, Twitter and Instagram.