/ Source: TODAY Contributor
Parents are funny — especially on Facebook. And we love them for it.
Why? Because one day we'll laugh about the goldfish incident, but that day is not today.
So let's give a shout-out to the hilarious moms and dads who aren't afraid to tell it like it really is. Here are our picks for this week's Funniest Parents on Facebook.
Want to share your funniest parenting moments with TODAY? Just post them on our Facebook page at TODAY Parents, or tag us OR Sarah Maizes (our Parenting-Humorist-at-Large) in your comments. We'll pick our favorites to feature in our next installment.
1. The whole truth (Ashli Cie-Anne Brook)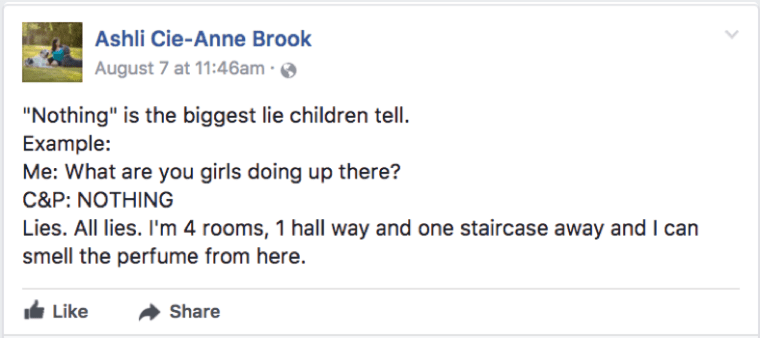 Never miss a parenting story with TODAY's newsletters! Sign up here
2. Long, strange trip (Bottlerocket)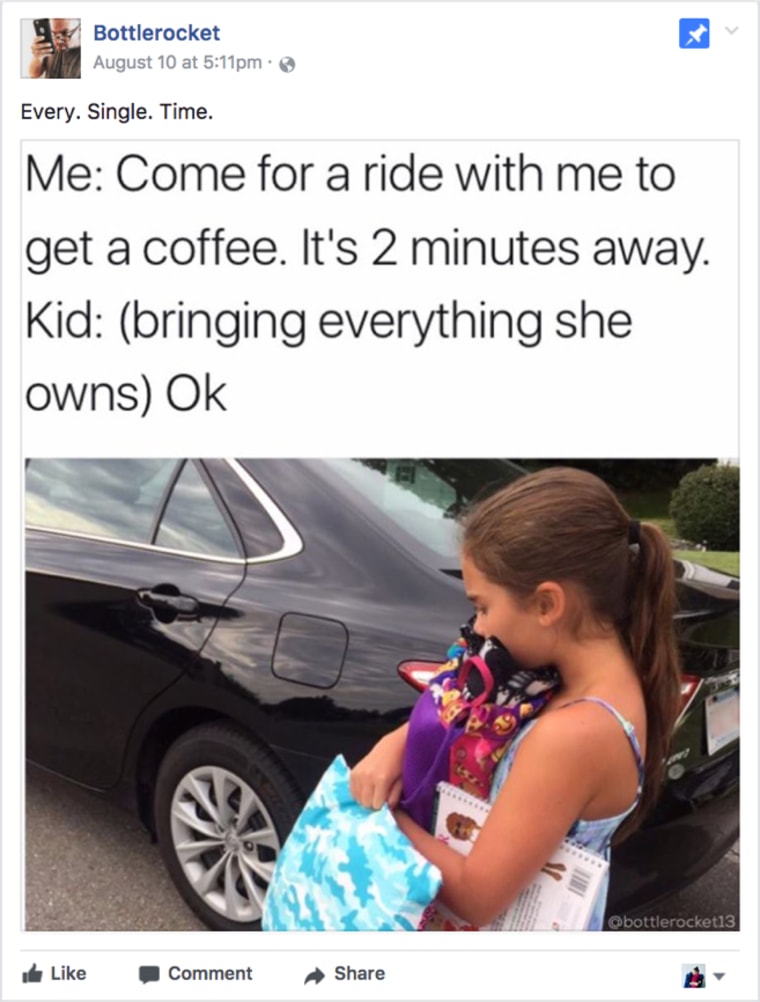 3. Fashion flub (Shannon Day's Martinis and Motherhood)

4. Color my world (Rhiyaya)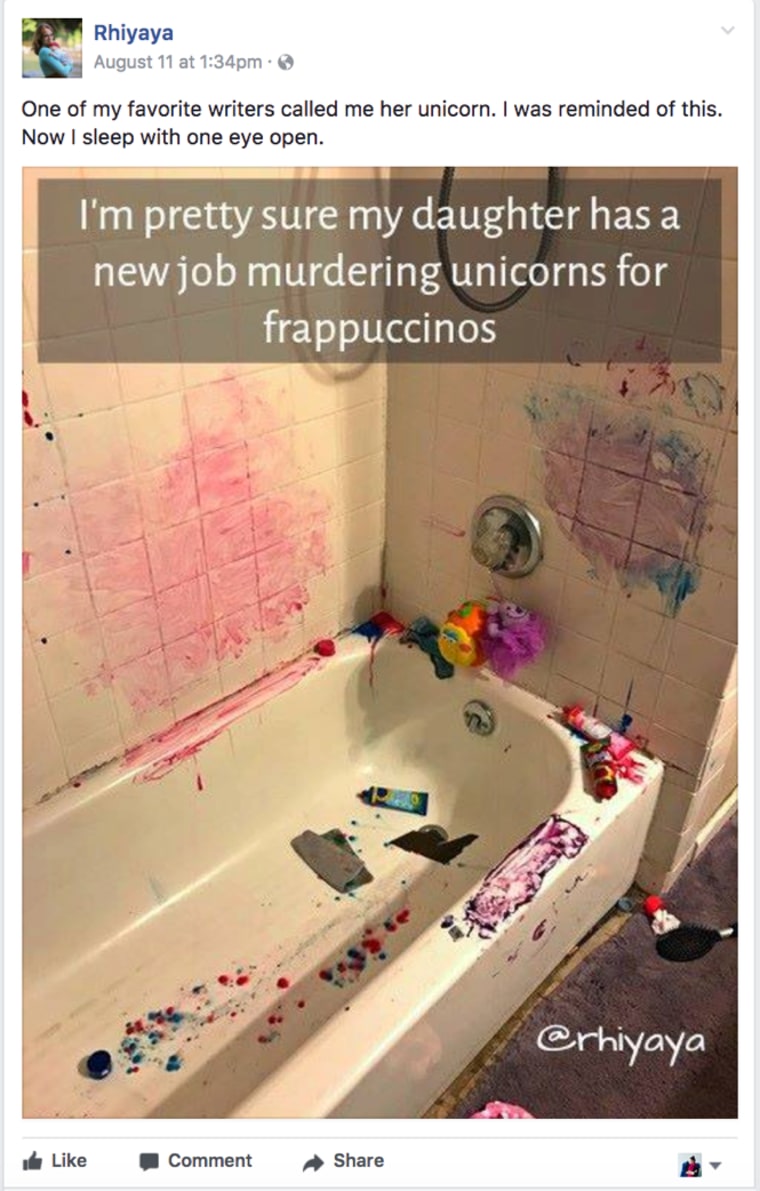 5. Sour note (Whynotmom.com)

6. Clothes horse (The Missus V by Jhanis Vincentte)
7. Something fishy (Casey Herzfeld)

8. Muscle beach (My Real Life)

9. Cool as ice (Vanessa Willis France)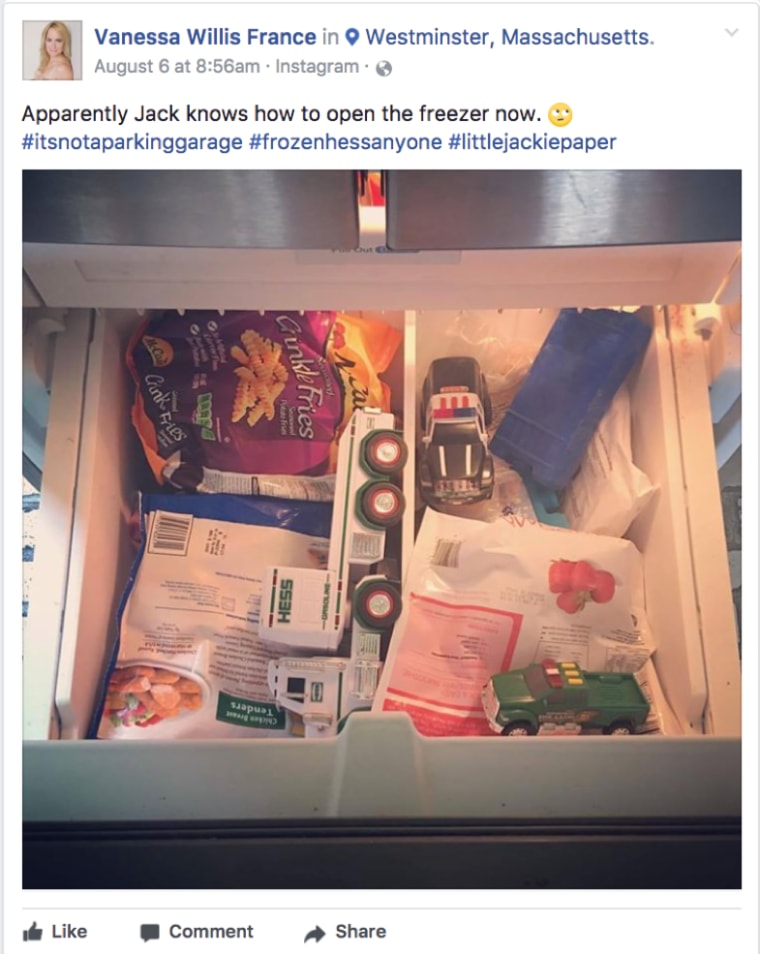 10. Drive my car (Mia Carella, Writer)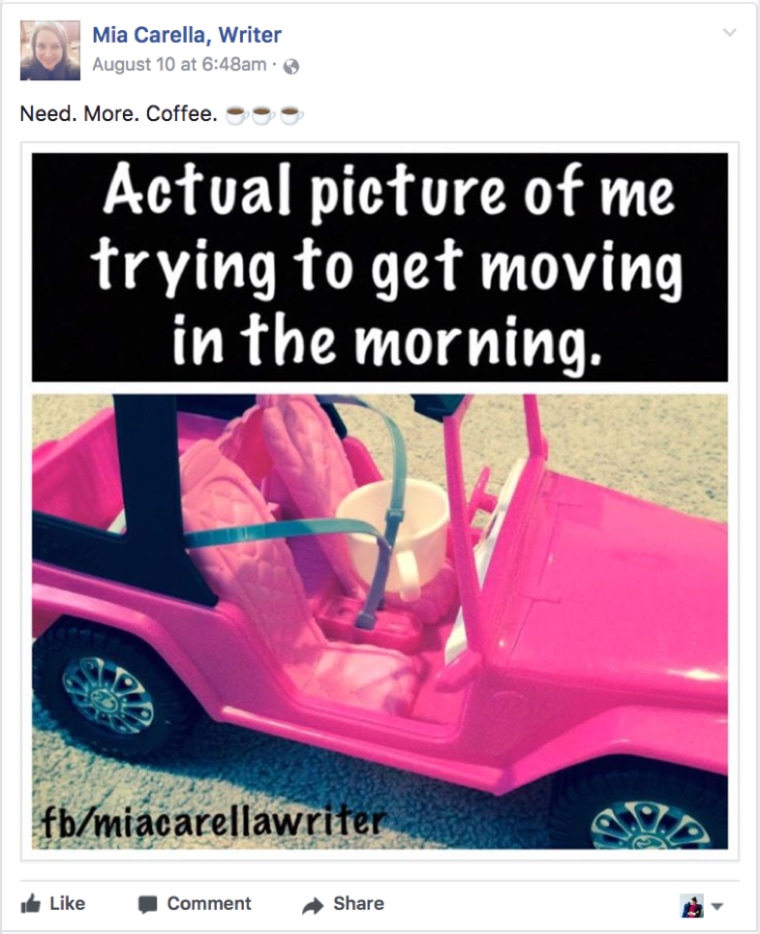 11. The door is ajar (Bluebonnet Babies by Molly England)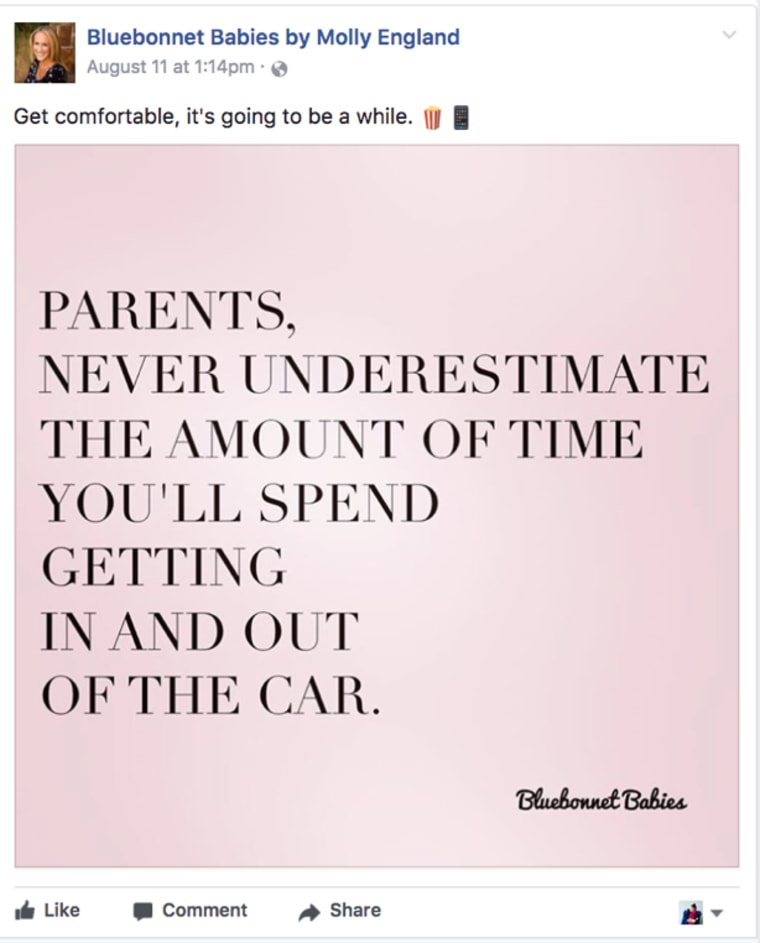 12. It's a bird, it's a plane (Explorations of Ambiguity by Andrew Knott)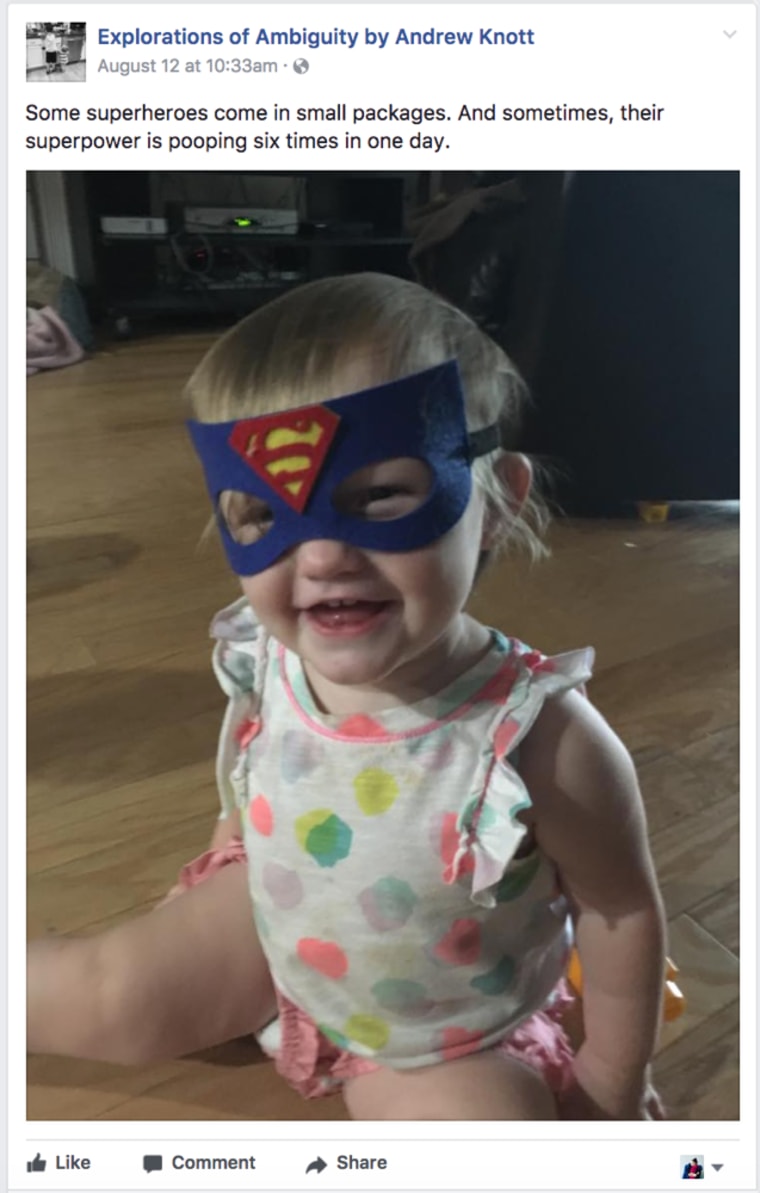 13. You got slimed (Toni Hammer)

Want more funniest parents on Facebook? Find them here!
Sarah Maizes is a writer, comedian, and award-winning author who's written several picture books for children, including "On My Way to The Bath" and "On My Way to Bed." Follow her on Facebook, Twitter and Instagram.