/ Source: TODAY Contributor
Parents are funny — especially on Facebook. And we love them for it.
Why? Because it's clear by now that school-supply shopping is the most torturous scavenger hunt known to mankind.
So let's give a shout-out to the hilarious moms and dads who aren't afraid to tell it like it really is. Here are our picks for this week's Funniest Parents on Facebook.
Want to share your funniest parenting moments with TODAY? Just post them on our Facebook page at TODAY Parents, or tag us OR Sarah Maizes (our Parenting-Humorist-at-Large) in your comments. We'll pick our favorites to feature in our next installment.
1. No more pencils (Foxy Wine Pocket)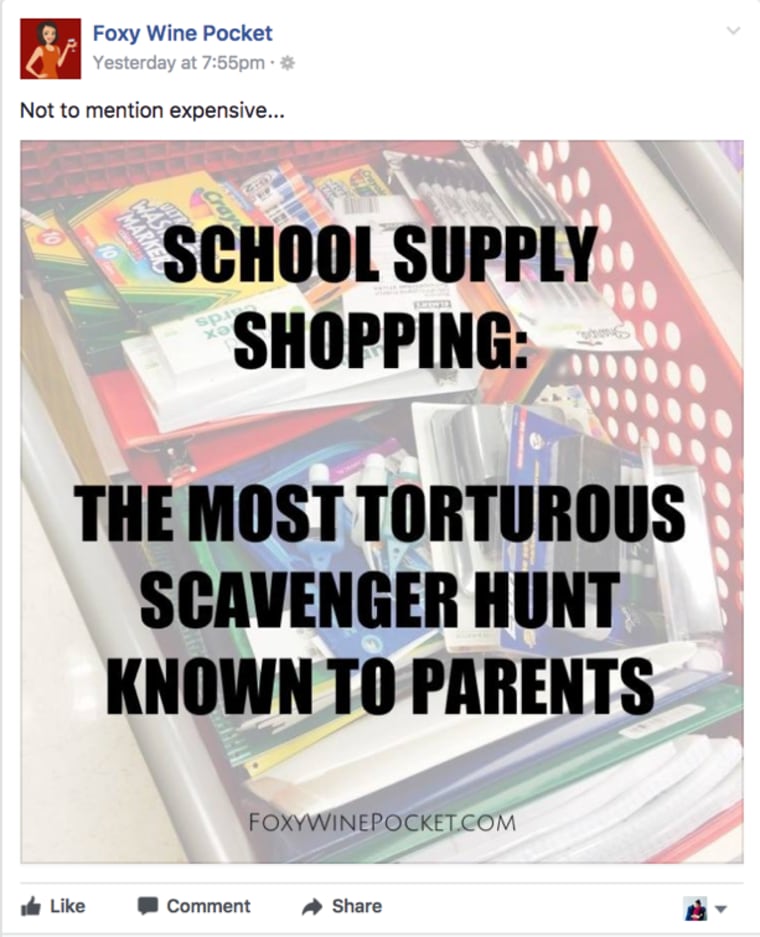 2. Making a list (The Runaway Mama)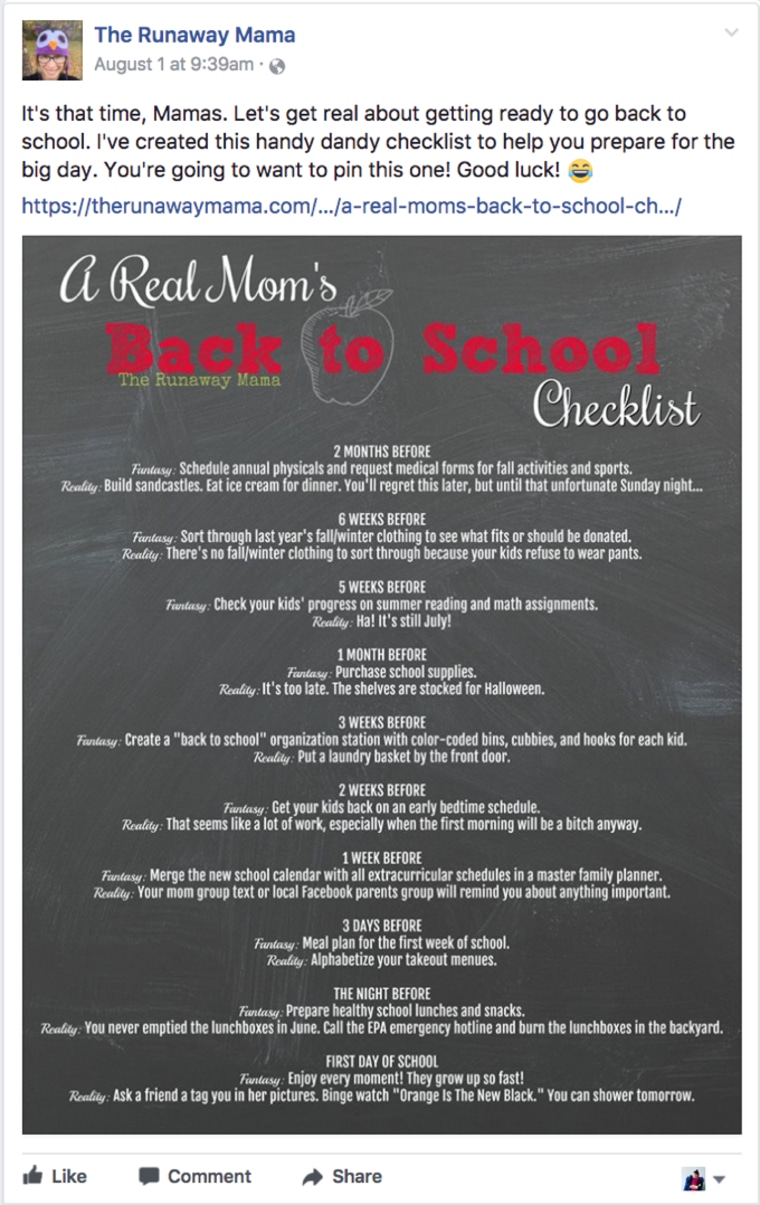 3. Gourmet dining (40 Wishes and Counting)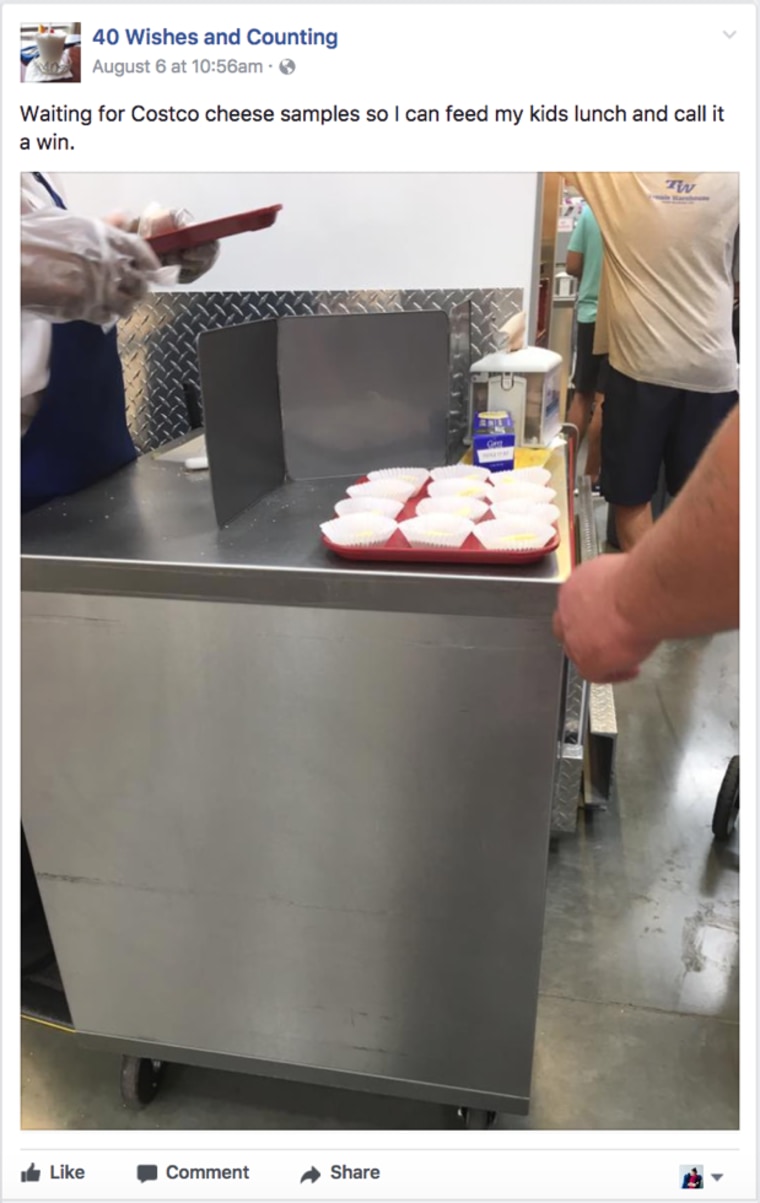 Never miss a parenting story with TODAY's newsletters! Sign up here
4. Go nuts for donuts (Jen Simon, Writer)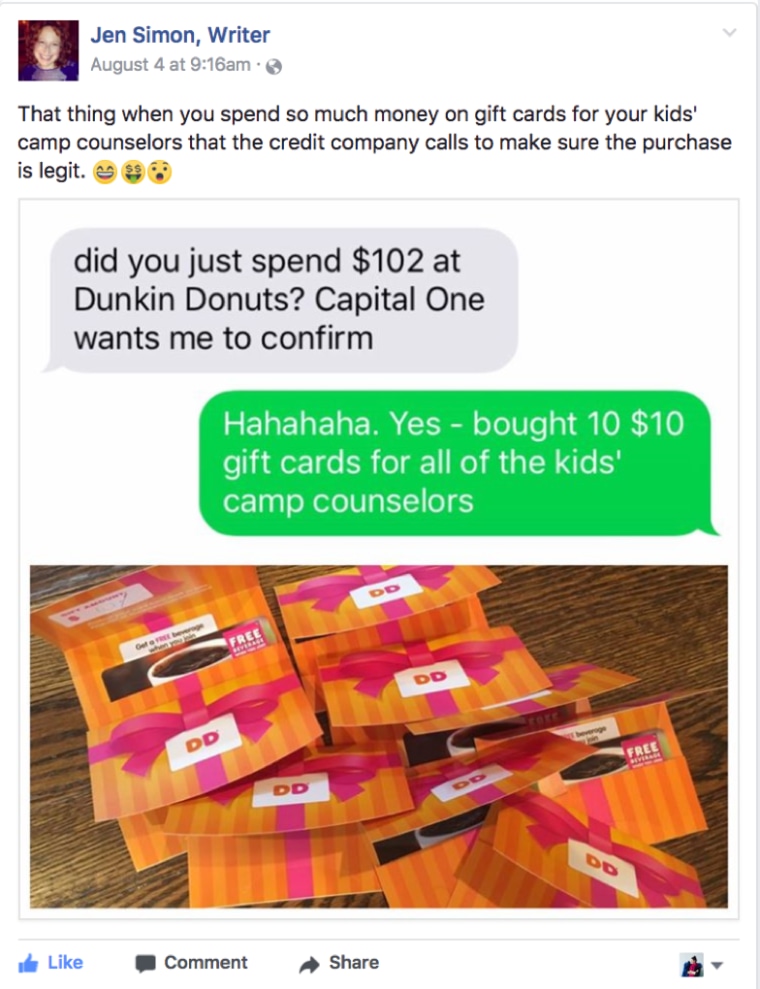 5. Special sports equipment (Explorations of Ambiguity by Andrew Knott)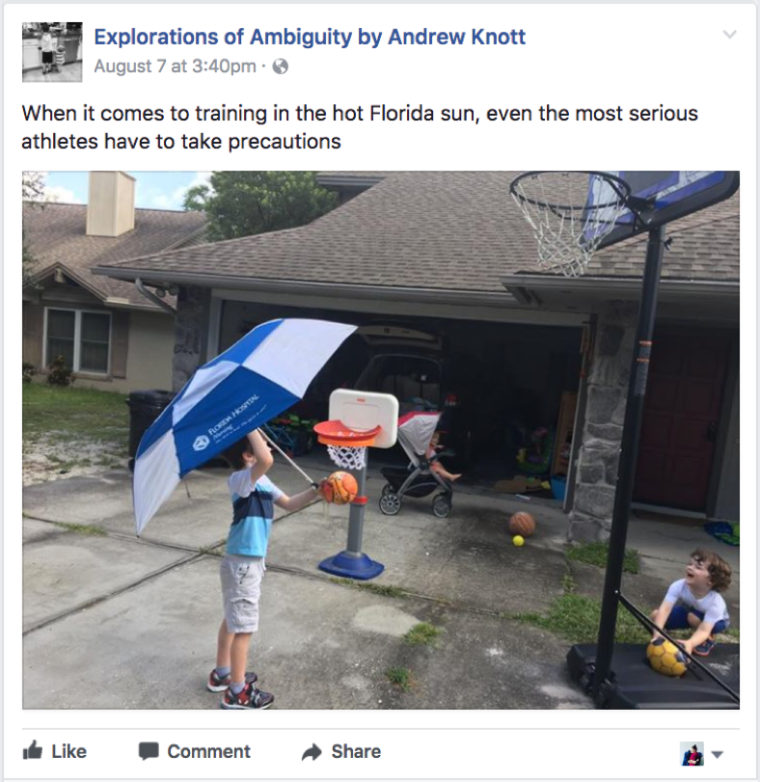 6. Splish-splash (My Little Villagers)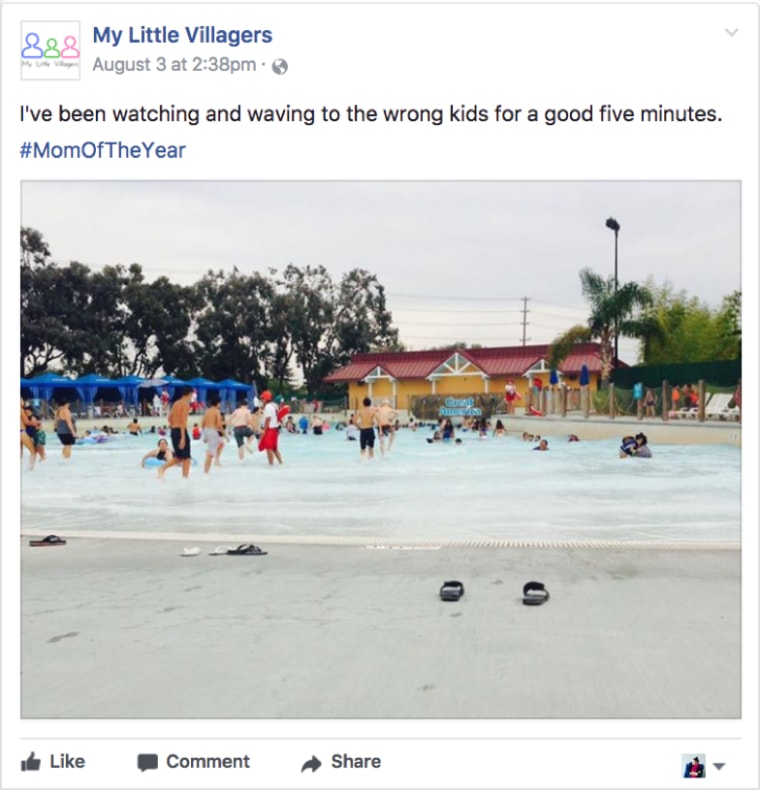 7. Fence me in (The 21st Century SAHM)

8. Coded messages (Forgot to Tell You)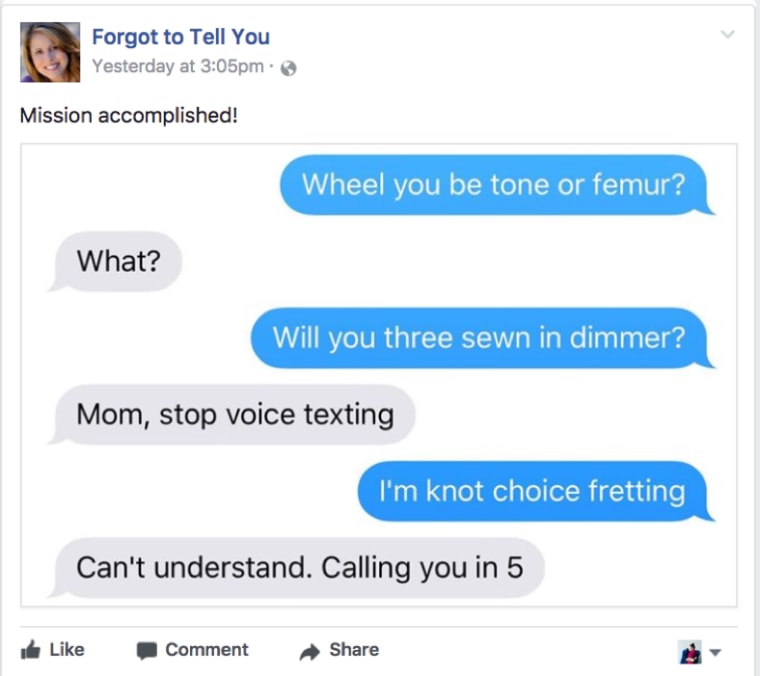 9. Something fishy (Tara Wood)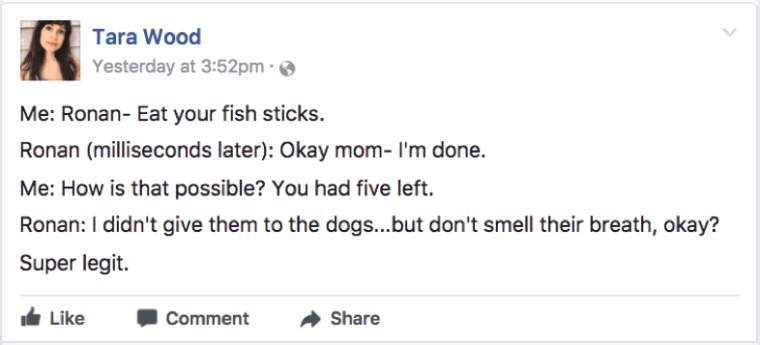 10. School days (Appetite for Honesty)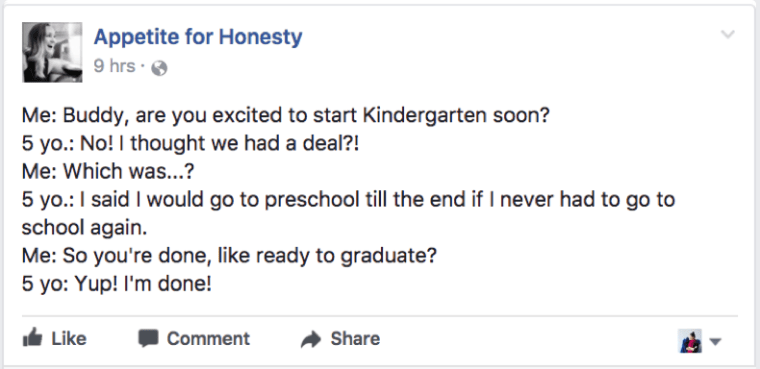 11. Music of life (The Unfit Father)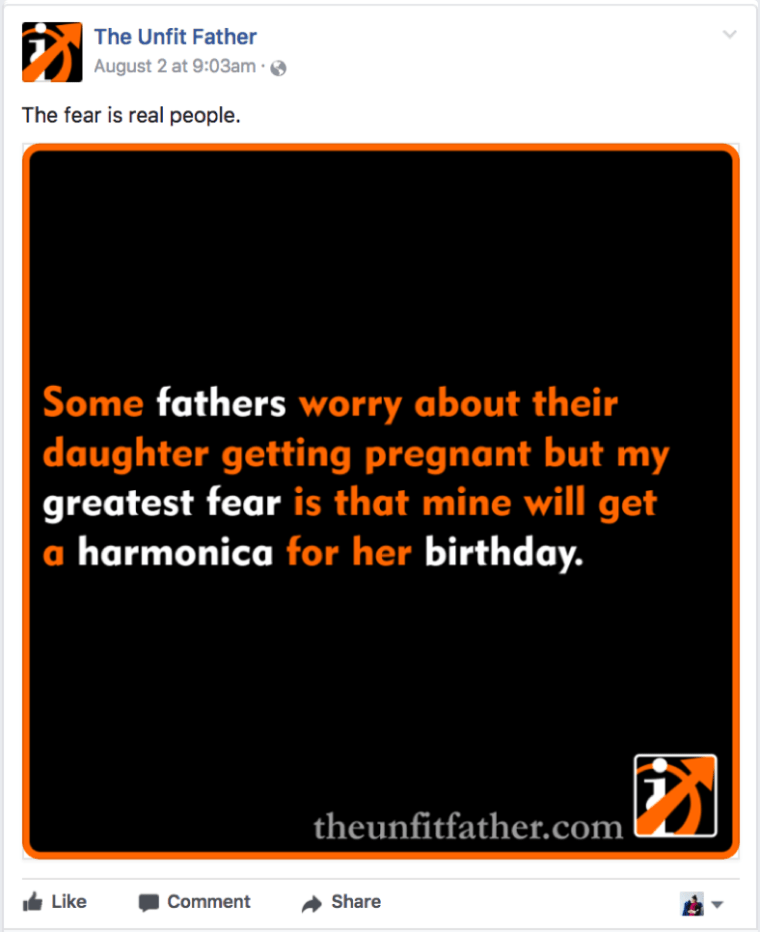 12. Wrong number (Ramblin' Mama)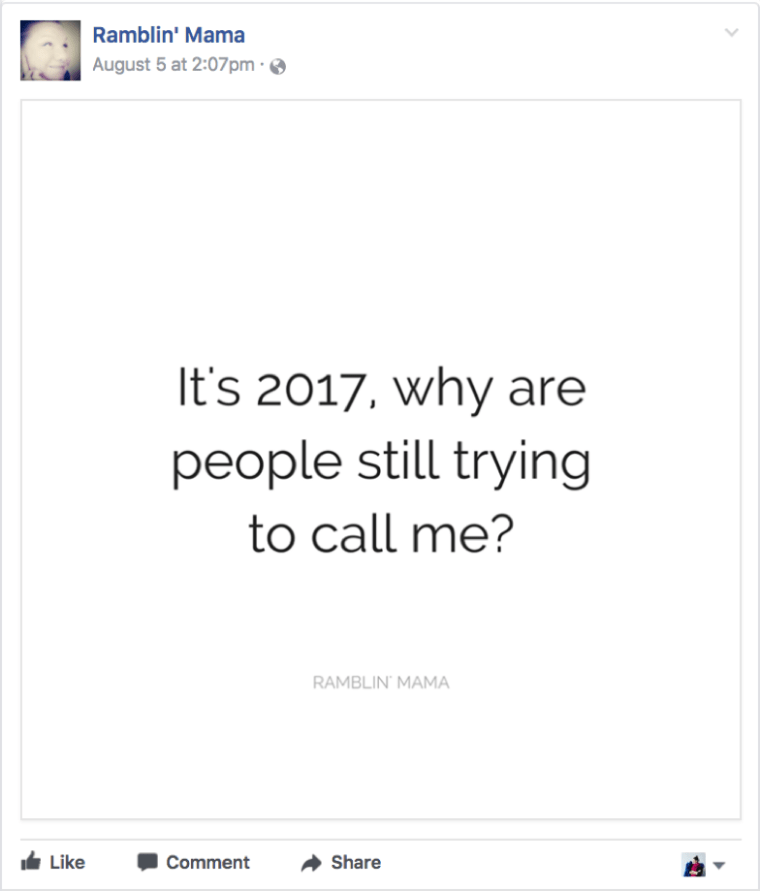 Want more funniest parents on Facebook? Find them here!
Sarah Maizes is a writer, comedian, and award-winning author who's written several picture books for children, including "On My Way to The Bath" and "On My Way to Bed." Follow her on Facebook, Twitter and Instagram.