/ Source: TODAY Contributor
Parents are funny — especially on Facebook. And we love them for it. Because, the question of the summer truly is: Where did all of these wet towels come from anyway?
So let's give a shout-out to the hilarious moms and dads who aren't afraid to tell it like it really is. Here are our picks for this week's Funniest Parents on Facebook.
Want to share your funniest parenting moments with TODAY? Just post them on our Facebook page at TODAY Parents, or tag us OR Sarah Maizes (our Parenting-Humorist-at-Large) in your comments. We'll pick our favorites to feature in our next installment.
1. Drink up (Jim Lin)

2. When life gives you frozen lemonade (Bottlerocket)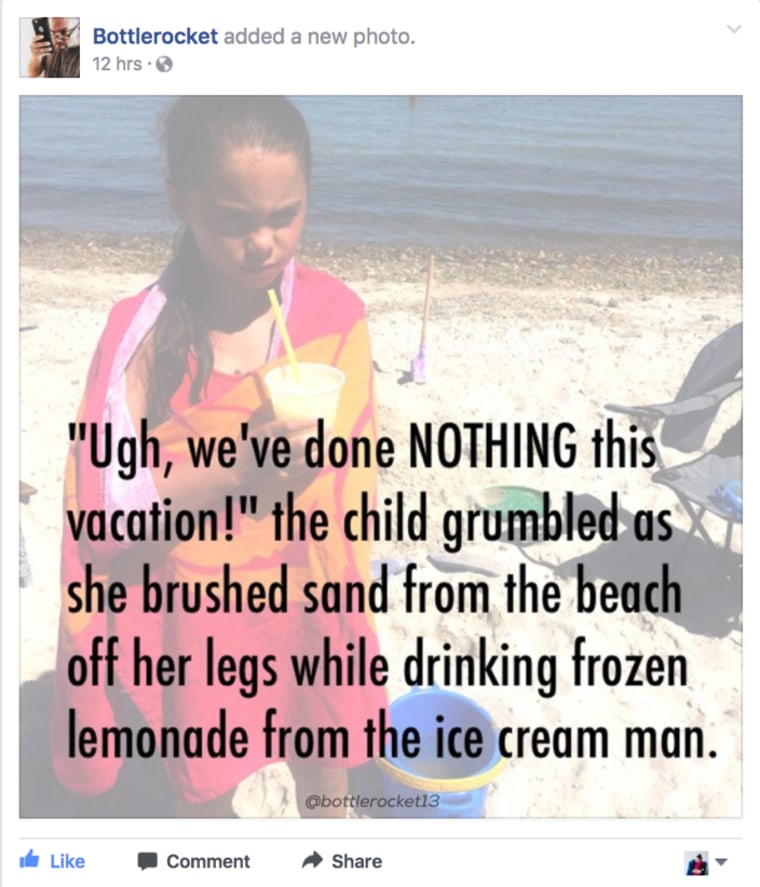 3. Failure to communicate (Katie Guenther)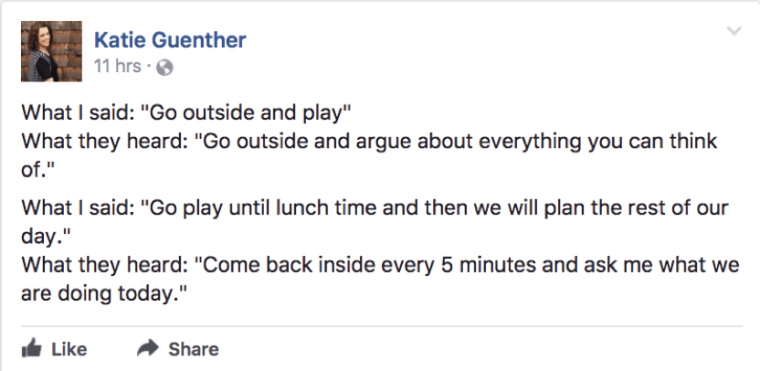 Never miss a parenting story with TODAY's newsletters! Sign up here
4. Language barrier (Mom AF)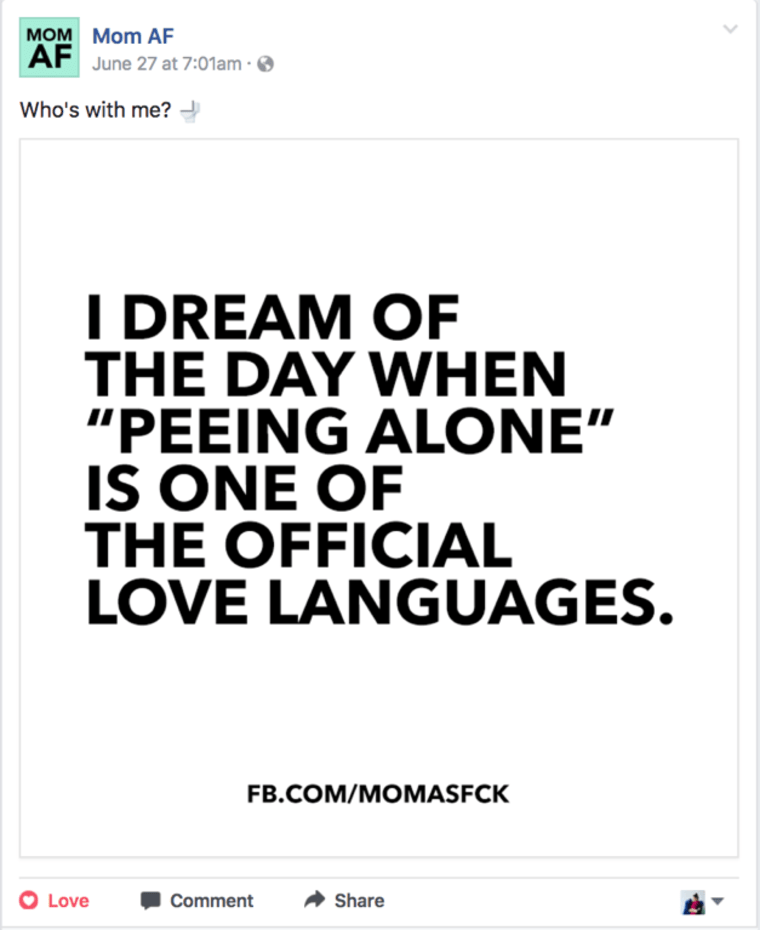 5. You say you want a revolution (Papa Does Preach)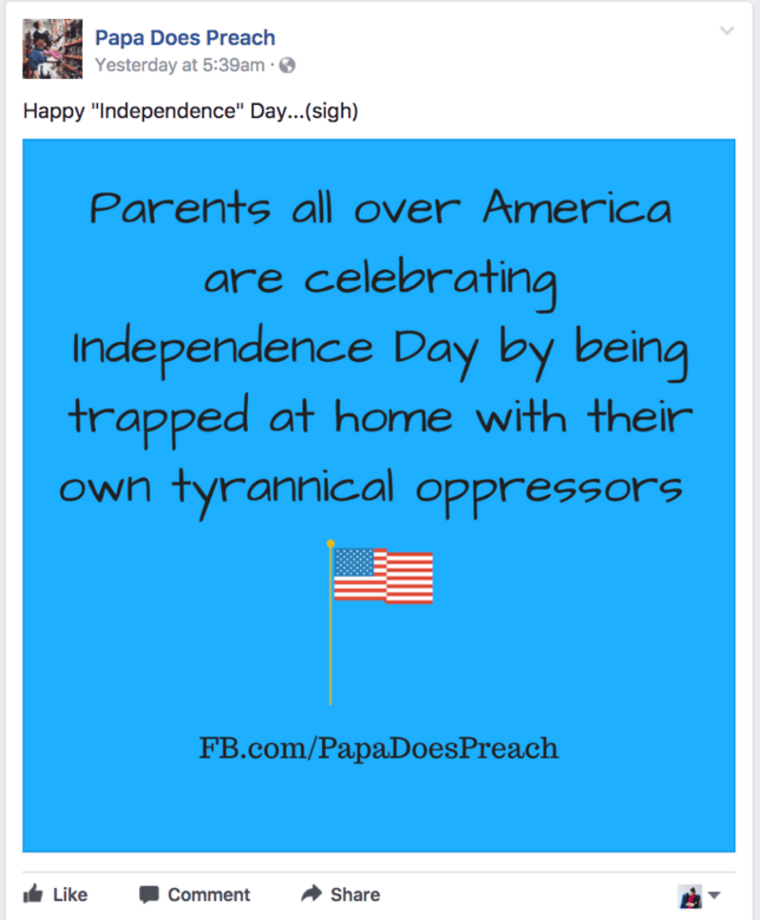 6. Don't forget to bring a towel (Whynotmom.com)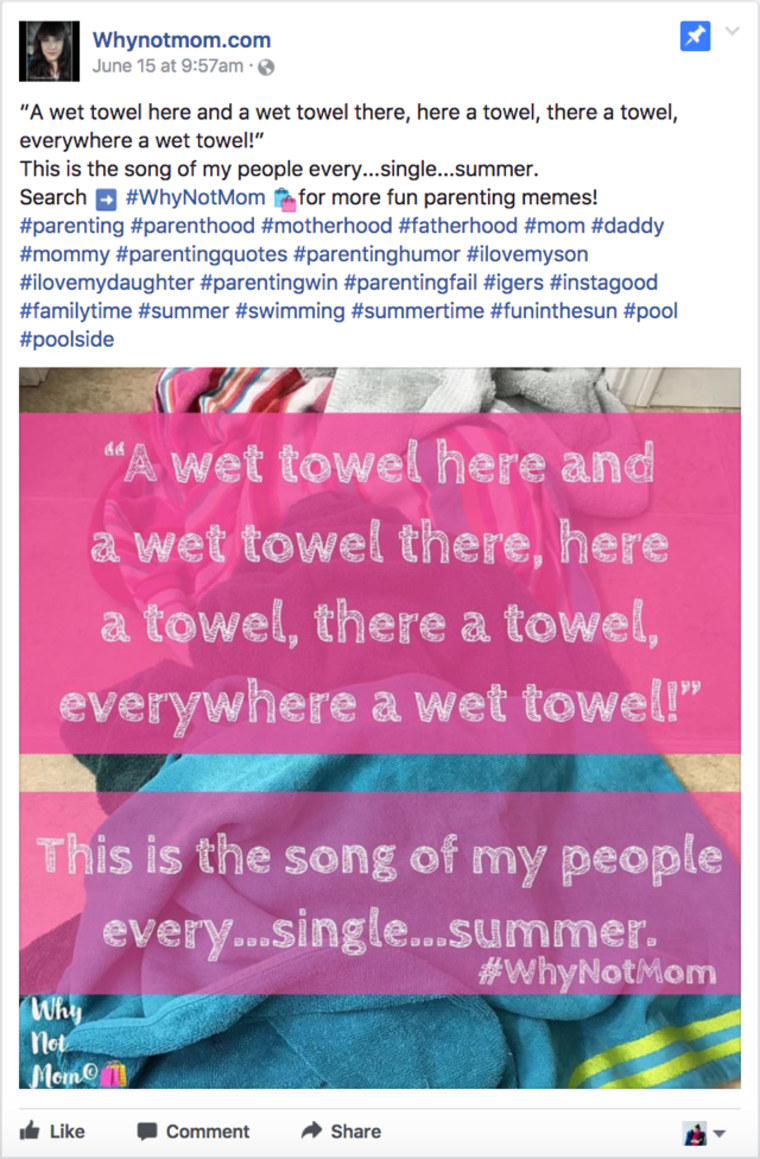 7. Bathroom break (Alexis Lerner Katz)

8. Taking a dive (RachRiot)

9. Shelling out (Sarcastic Mommy)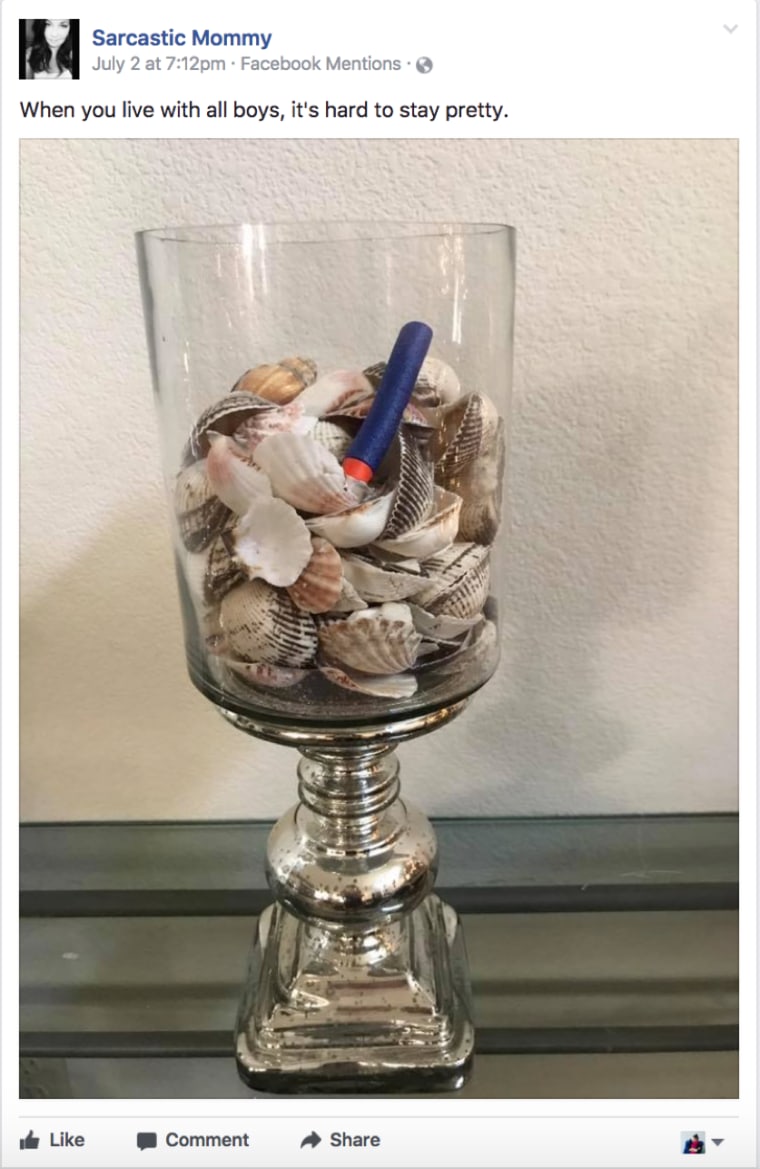 Want more funniest parents on Facebook? Find them here!
Sarah Maizes is a writer, comedian, and award-winning author who's written several picture books for children, including "On My Way to The Bath" and "On My Way to Bed." Follow her on Facebook, Twitter and Instagram.