/ Source: TODAY Contributor
Parents are funny — especially on Facebook. And we love them for it.
Why? Because as any parent can tell you, getting that perfect family beach photo is a lot harder than it looks.
So let's give a shout-out to the hilarious moms and dads who aren't afraid to tell it like it really is. Here are our picks for this week's Funniest Parents on Facebook.
Want to share your funniest parenting moments with TODAY? Just post them on our Facebook page at TODAY Parents, or tag us OR Sarah Maizes (our Parenting-Humorist-at-Large) in your comments. We'll pick our favorites to feature in our next installment.
1. Cheesy move (When Crazy Meets Exhaustion)

2. Star Wars star (Stay Home Mama)

3. Sick of summer (Stacey Gill Ink -- One Funny Motha)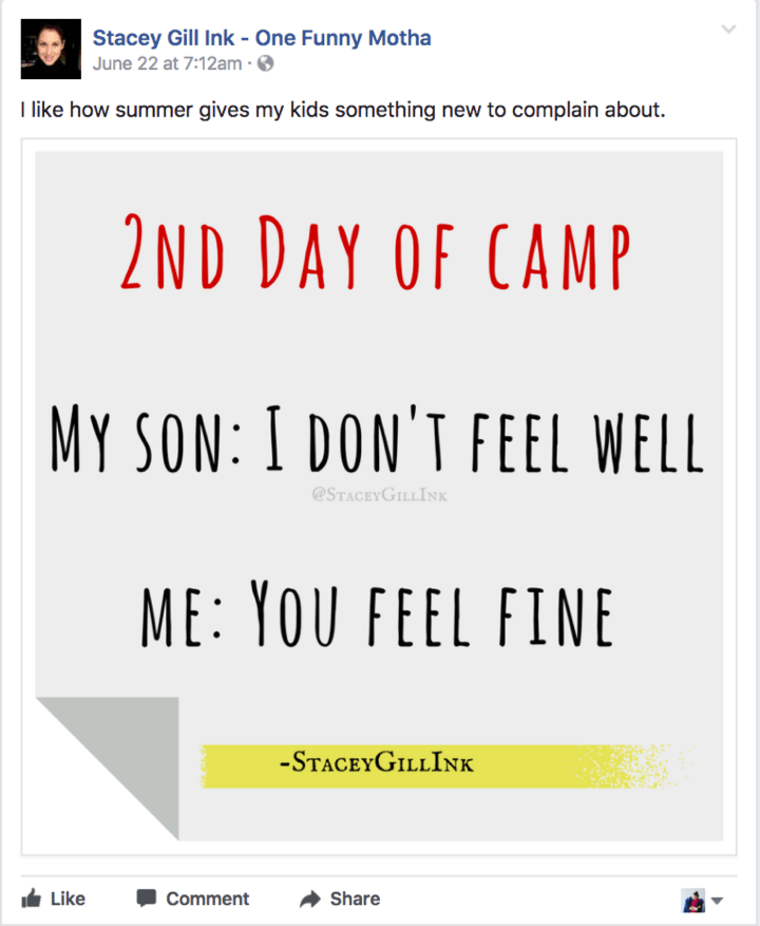 Never miss a parenting story with TODAY's newsletters! Sign up here
4. Dance fever (My Little Villagers)

5. Future shock (Mom Babble by Mary Katherine Backstrom)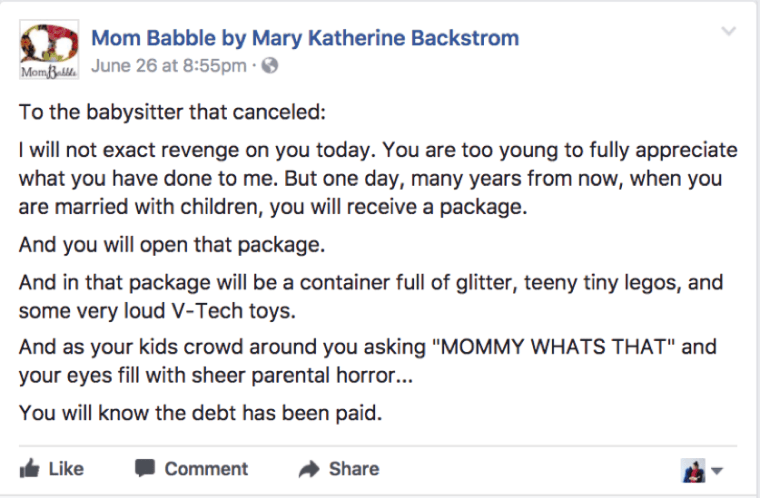 6. Laundry low (Carrie On Y'all)

7. Happy chef (No Idea What I'm Doing: A Daddy Blog)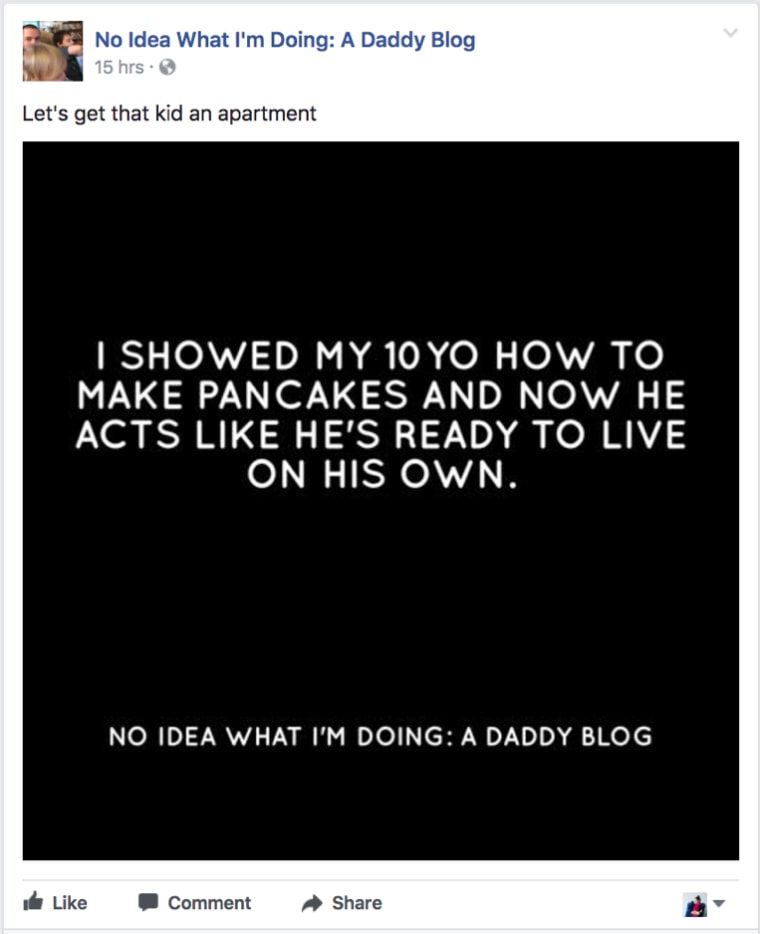 8. Morning woes (Awesomely Luvvie)

9. Brotherly love (Me and all my boys)

10. Too generous (Hashtaglifewithboys)

11. Splish-splash (Joelle Wisler, Writer)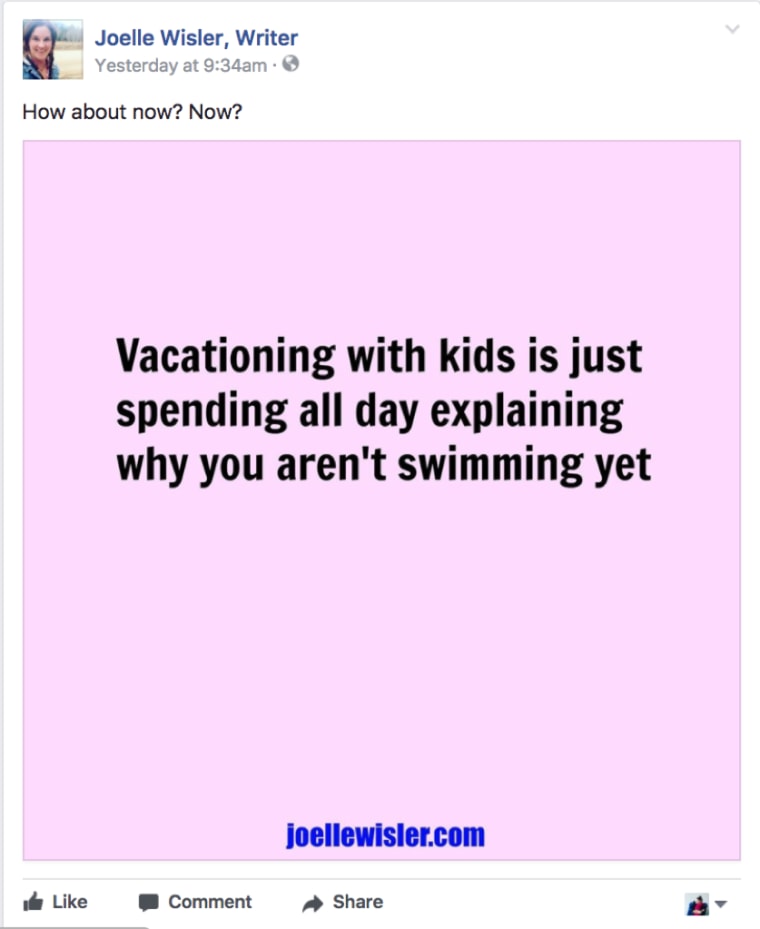 12. The big sick (Amy Wruble Writer)

Want more funniest parents on Facebook? Find them here!
Sarah Maizes is a writer, comedian, and award-winning author who's written several picture books for children, including "On My Way to The Bath" and "On My Way to Bed." Follow her on Facebook, Twitter and Instagram.