/ Source: TODAY Contributor
Parents are funny — especially on Facebook. And we love them for it.
Why? Because with school out (in most places) and the long summer months FINALLY here, we need to know our kids aren't the only ones now focusing on their Halloween costumes.
So let's give a shout-out to the hilarious moms and dads who aren't afraid to tell it like it really is. Here are our picks for this week's Funniest Parents on Facebook.
Want to share your funniest parenting moments with TODAY? Just post them on our Facebook page at TODAY Parents, or tag us OR Sarah Maizes (our Parenting-Humorist-at-Large) in your comments. We'll pick our favorites to feature in our next installment.
1. Health food (Evil Joy Speaks by Joy Hedding)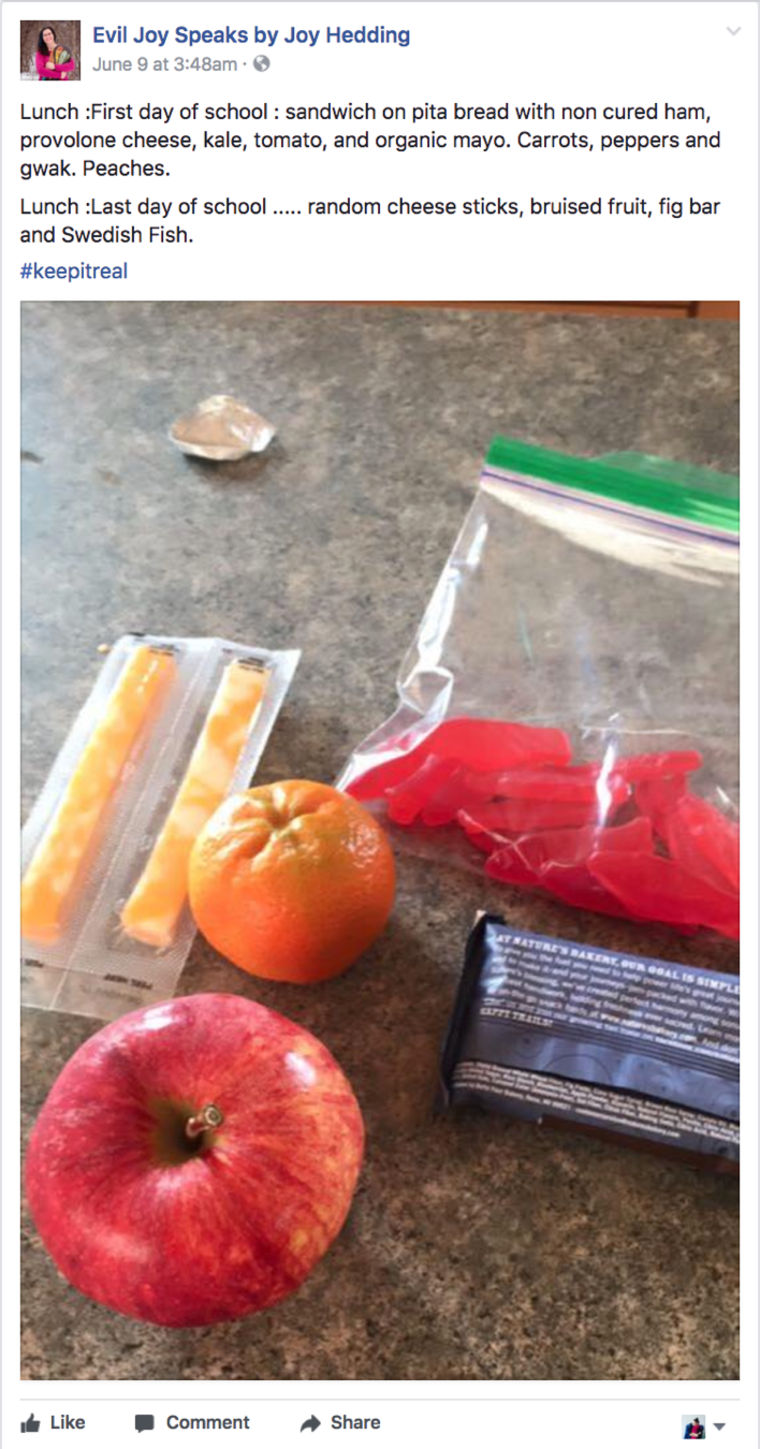 2. Booking it (The Runaway Mama)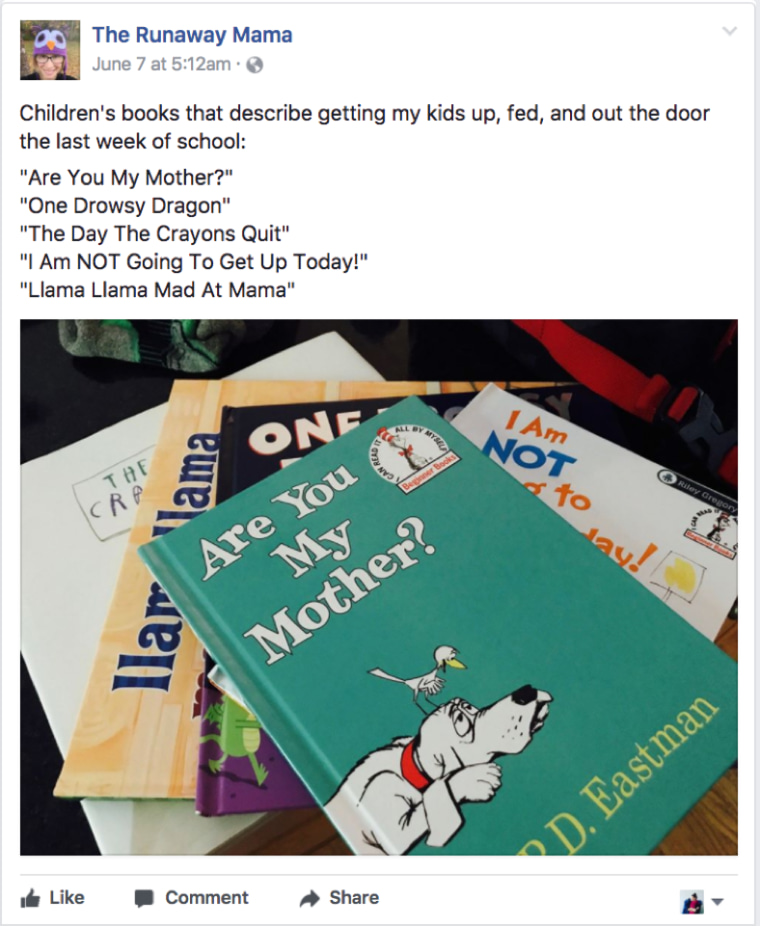 Never miss a parenting story with TODAY's newsletters! Sign up here
3. Sums it up (Maybe I'll Shower Today)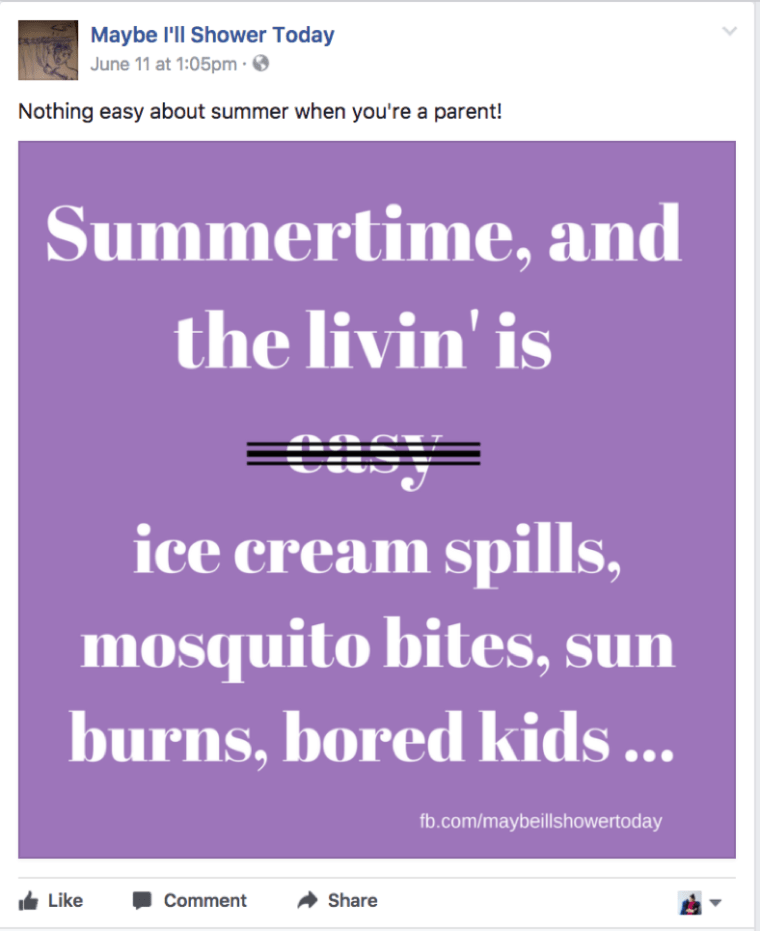 4. Art in a hurry (My Little Villagers)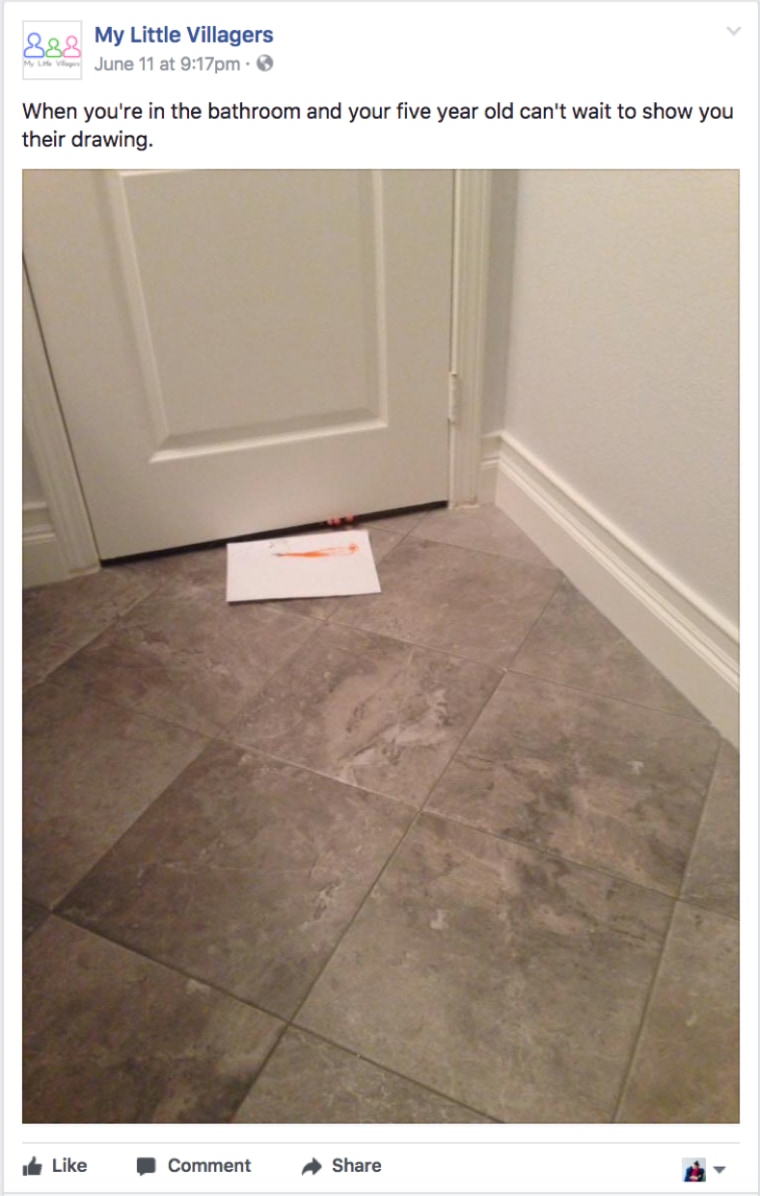 5. October surprise (The Runaway Mama)

6. Lost and found (Unremarkable Files)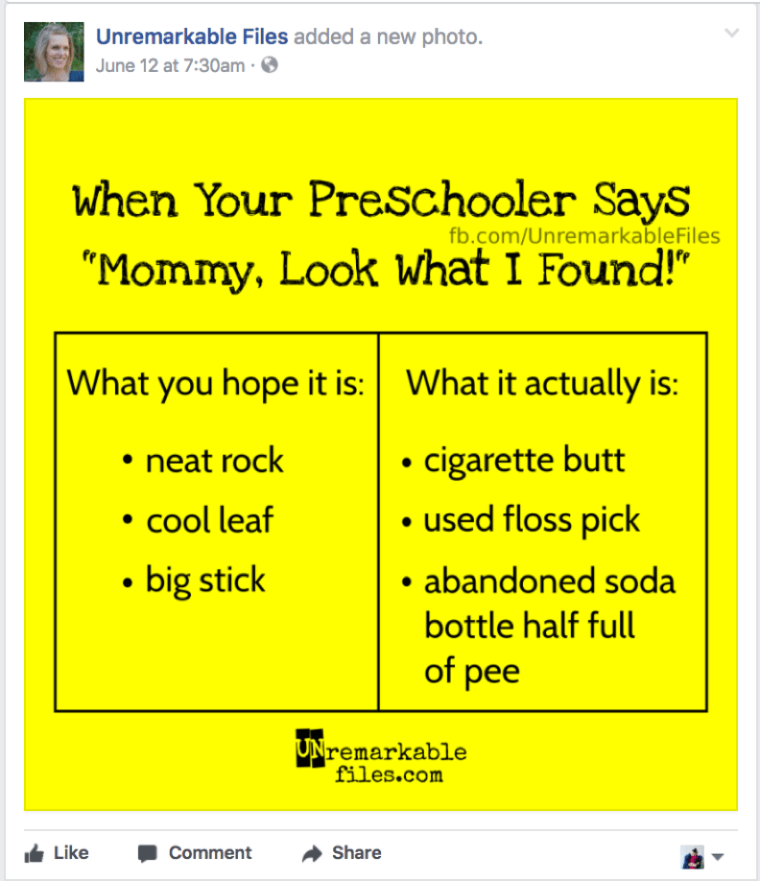 7. Built to spill (Bluebonnet Babies by Molly England)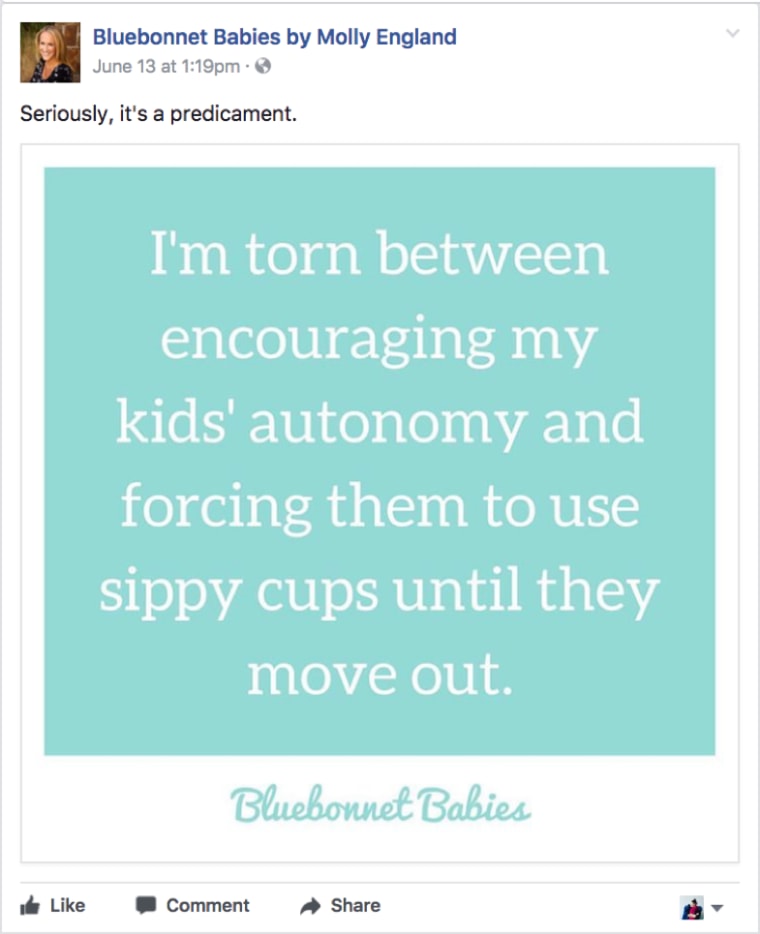 8. Cheers (Pails and Fires by Leslie Gaar)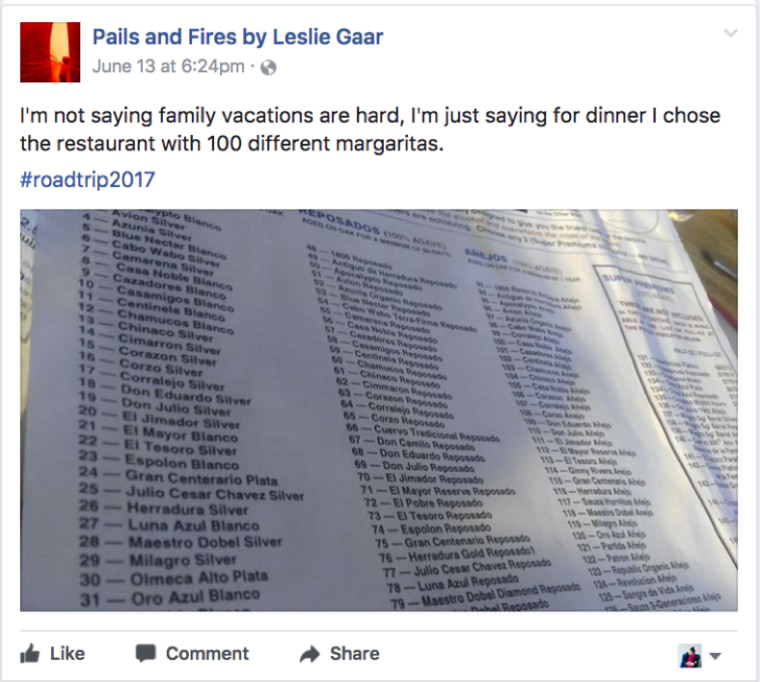 9. Trashing it (Rodney Lacroix -- Author)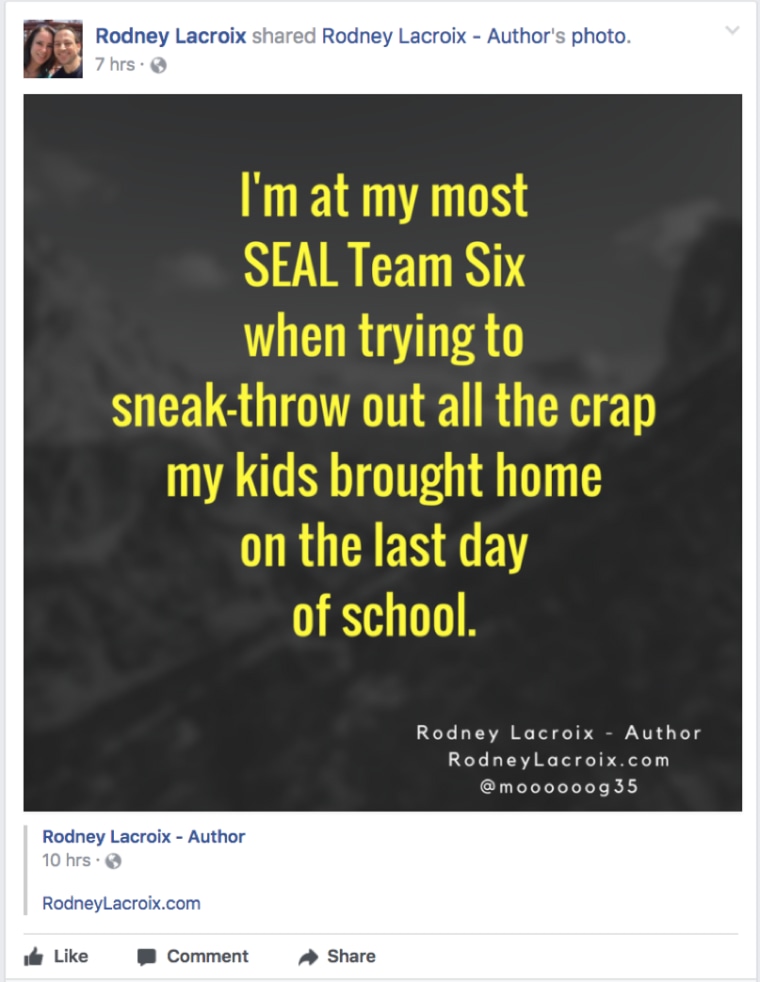 10. Vacation, all I ever wanted (Carrie On Y'all)

Want more funniest parents on Facebook? Find them here!
Sarah Maizes is a writer, comedian, and award-winning author who's written several picture books for children, including "On My Way to The Bath" and "On My Way to Bed." Follow her on Facebook, Twitter and Instagram.